Collaboration is a crucial element that drives workforce performance.
It reinforces teamwork and encourages innovative thinking and equal contribution of team members in achieving objectives efficiently.
A Stanford study from a few years ago shows that even the mere perception of working together with a team increases the performance of an individual.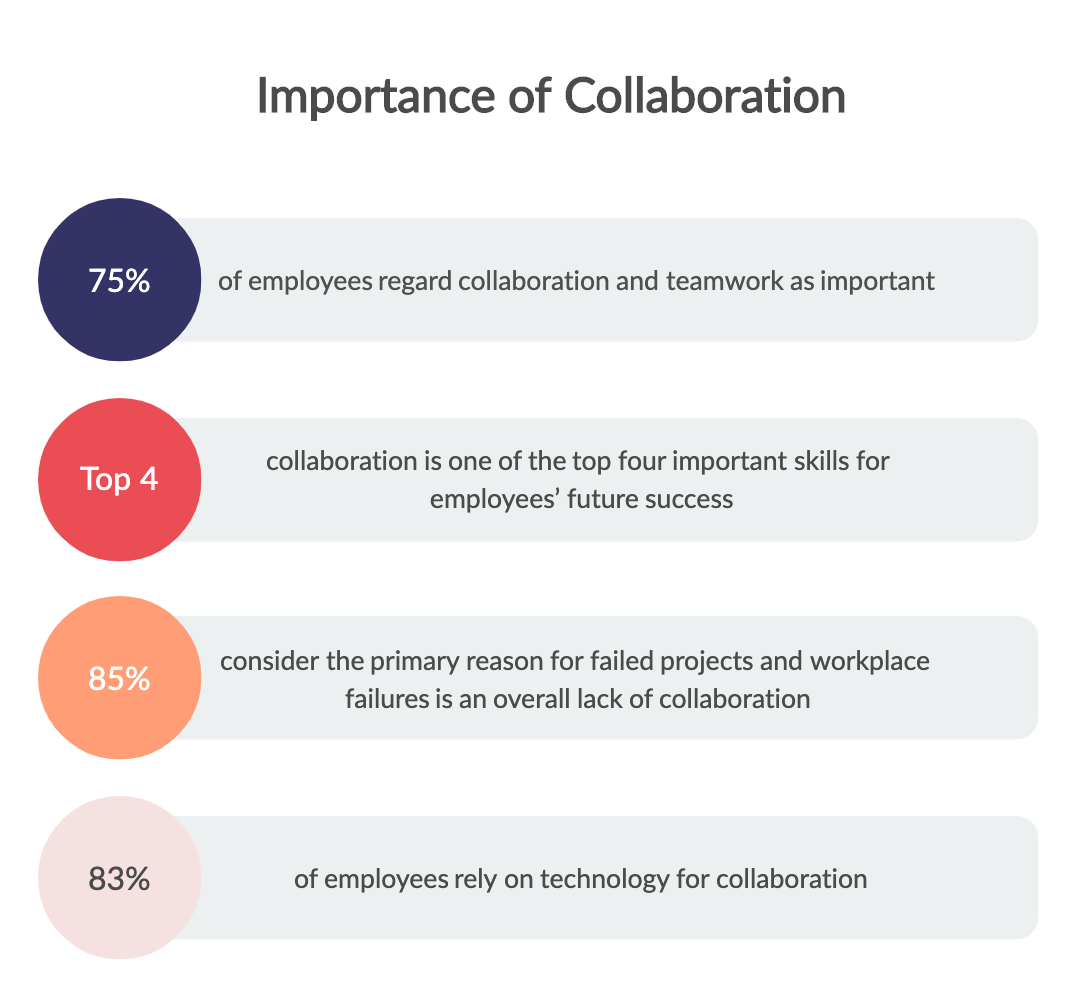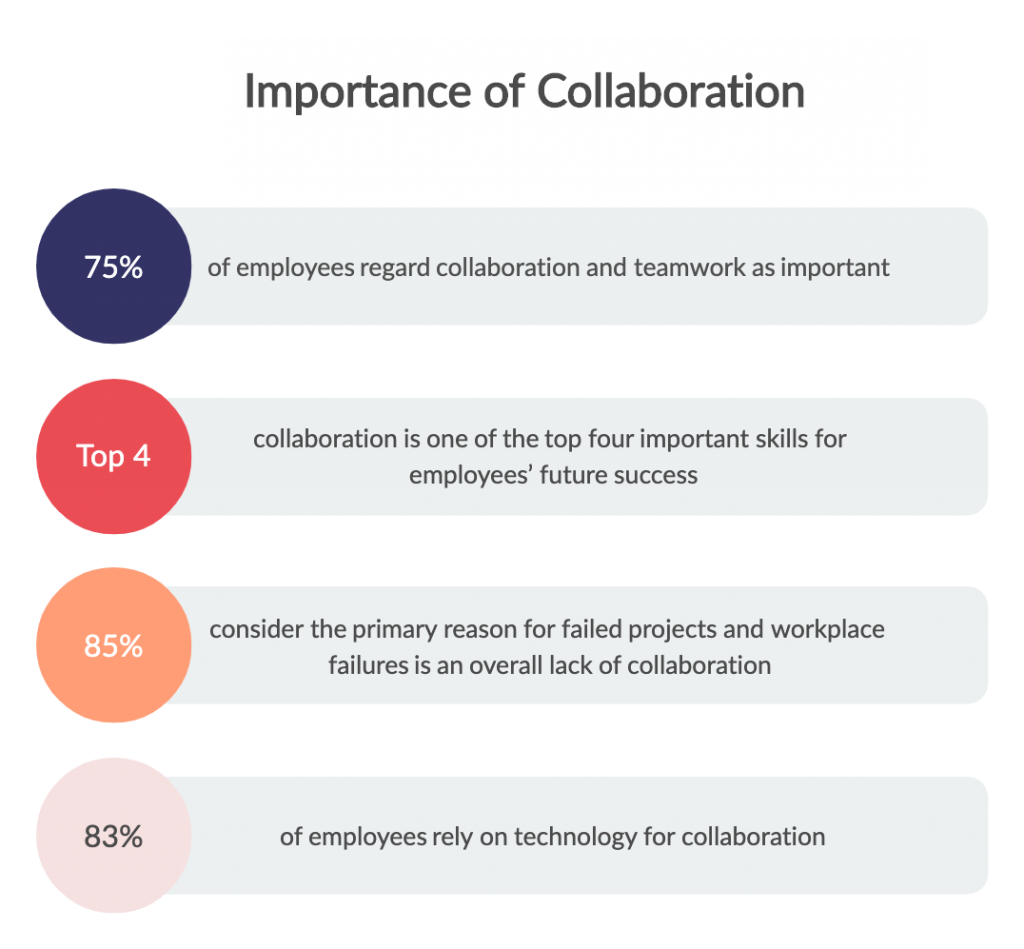 With COVID-19 having affected and changed the way businesses run globally, teamwork and collaboration have become even more important.
And challenging to execute due to teams working from home. As a result, companies have increasingly come to depend on online remote collaboration tools to continue to drive innovation, increase employee productivity, and remain relevant.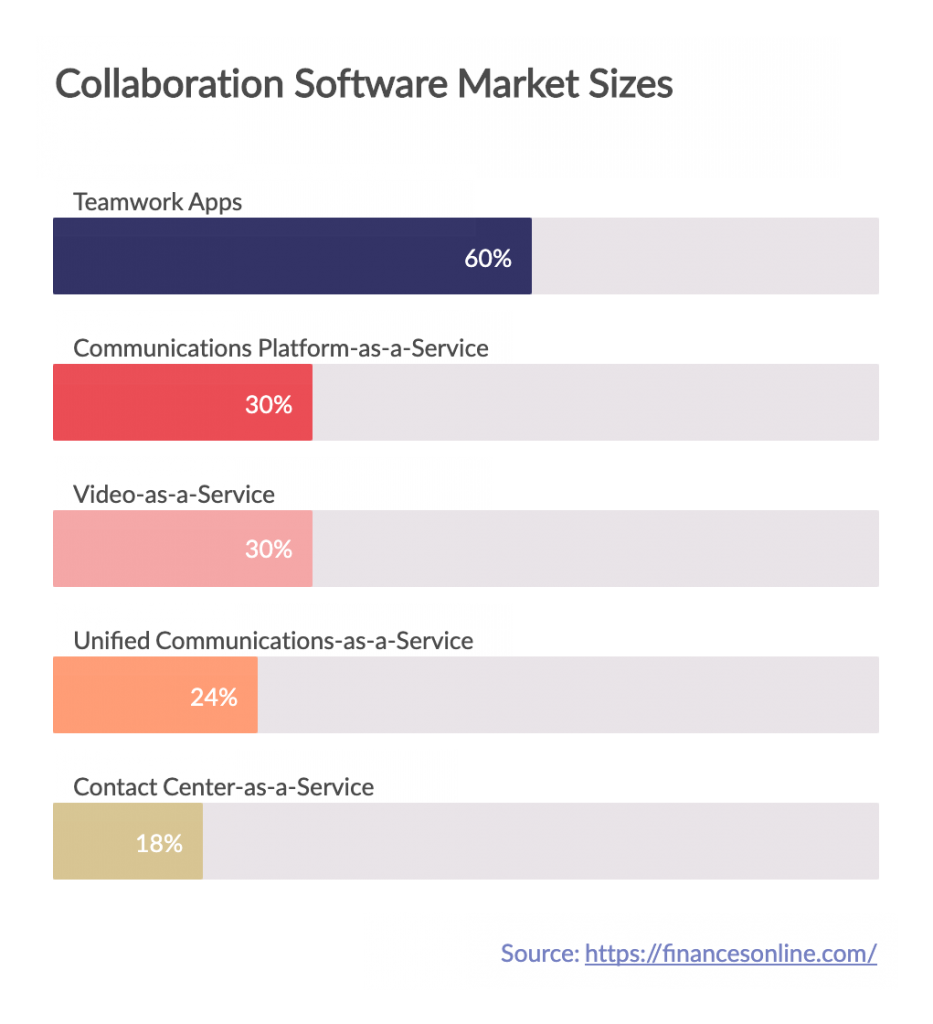 Below we have listed 5 popular remote collaboration tools you can use to improve communication and teamwork between employees, especially between those who are currently working from home.
Document & File Collaboration Tool – Google Docs/ Google Drive
Document and file sharing apps play a major role in a collaboration toolkit. They help teams easily share and collaborate on common documents online.
Research shows that teams can create documents 33% faster with a document management tool that removes the need for attachments.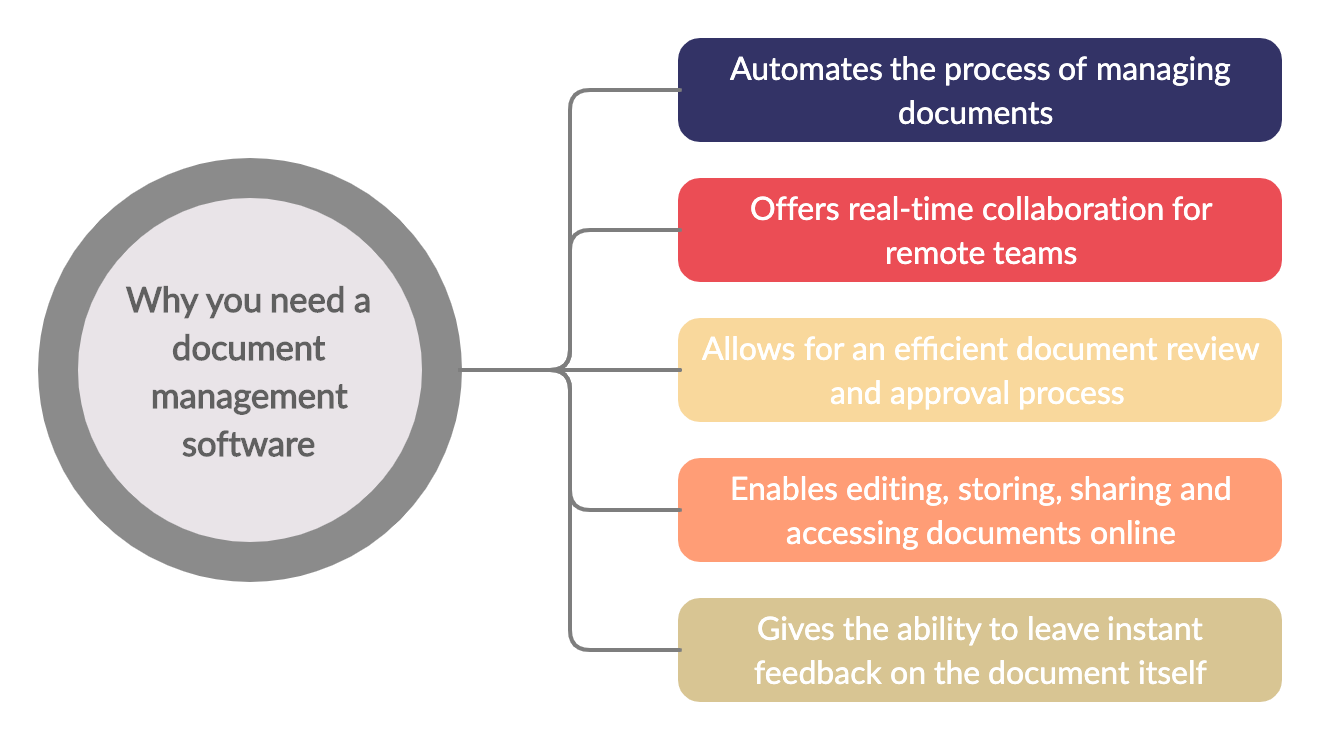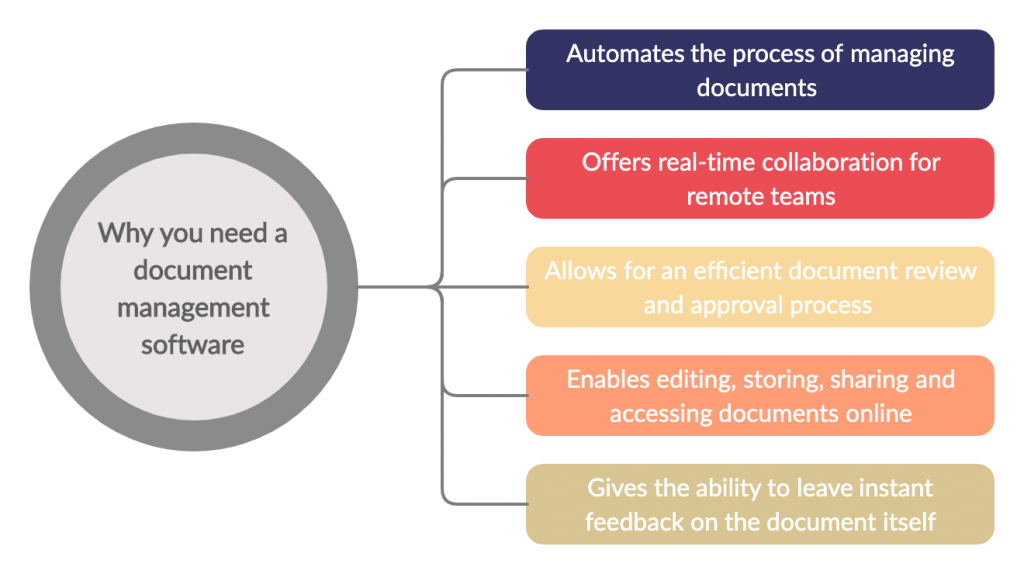 One major player in this category is Google Docs with which you can create documents, edit/ review them, and share them with others, from any device and from anywhere in the world.
You can also download documents in multiple file formats as needed. Integrated with Google Drive, it allows you to organize your documents neatly and manage permission to them across the organization.
When to use:
During online meetings to take down notes
To develop ideas collaboratively during an online brainstorming session
To collaborate in real-time on editing a document
Track progress of the document with version history
To share important documents with team members, clients or stakeholders
Provide instant feedback on documents or make suggestions for changes
Visual Workspace for Collaboration – Creately
It is estimated that over 60% of Generation X and Millennials collaborate more through visual means.
Visuals help people communicate their ideas, processes, workflows, designs, etc. better. This is why most conference rooms have whiteboards in them; to help add a visual aspect to what is discussed.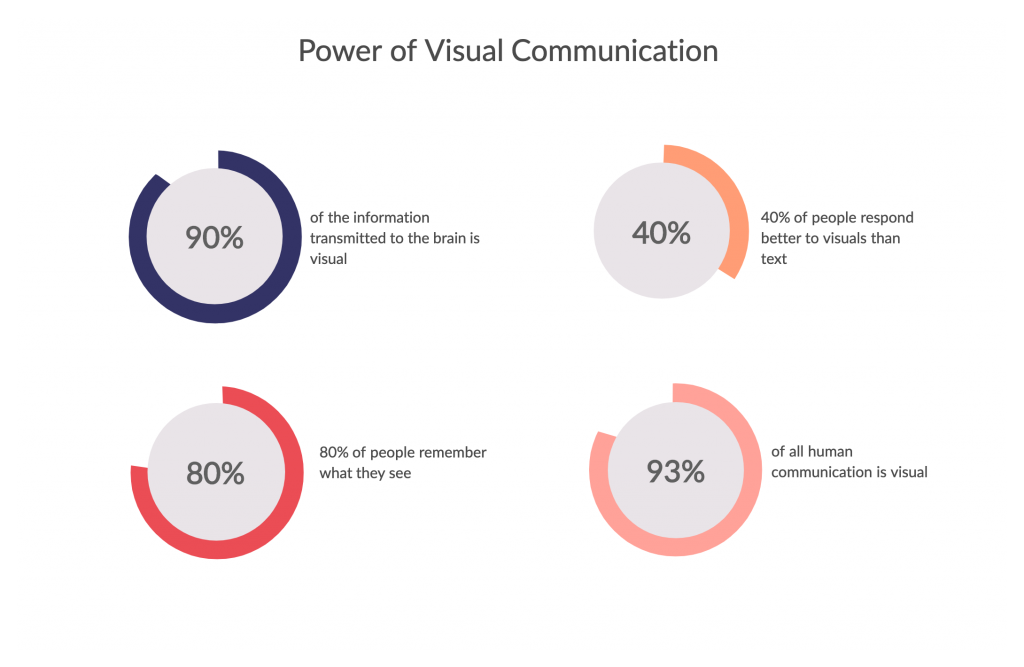 Visual collaboration platforms replace this traditional whiteboard with a cloud-based, infinite canvas where multiple people can work together on developing their ideas and designs using visual elements and diagrams.
A giant in the industry is Creately. It offers a scalable, infinite online canvas with intuitive drawing features to help teams collaborate in real-time on visualizing concepts faster.
It also has 1000s of pre-made templates based on various scenarios for marketing, development, design, engineering, HR, project management, and agile teams.
Its seamless integration with Google Drive, Confluence, and Slack further help strengthen collaboration across cross-functional teams.
When to use:
To brainstorm around ideas using mind maps, idea boards, fishbone diagrams, etc.
To do online Sprint Planning with your Scrum team
To collaborate in real-time around developing ideas/ plans using visuals and diagrams, from anywhere
To plan around and review user flows, wireframes and UI mockups
To visualize statistics and information for reports, documents, presentations, etc.
To share and get feedback on documents from co-workers, stakeholders, and clients
Team Messaging App – Slack
Collaboration starts with proper communication between employees.
And there are many purpose-built applications out there to facilitate communication between teams, whether they are working from the same location or remotely.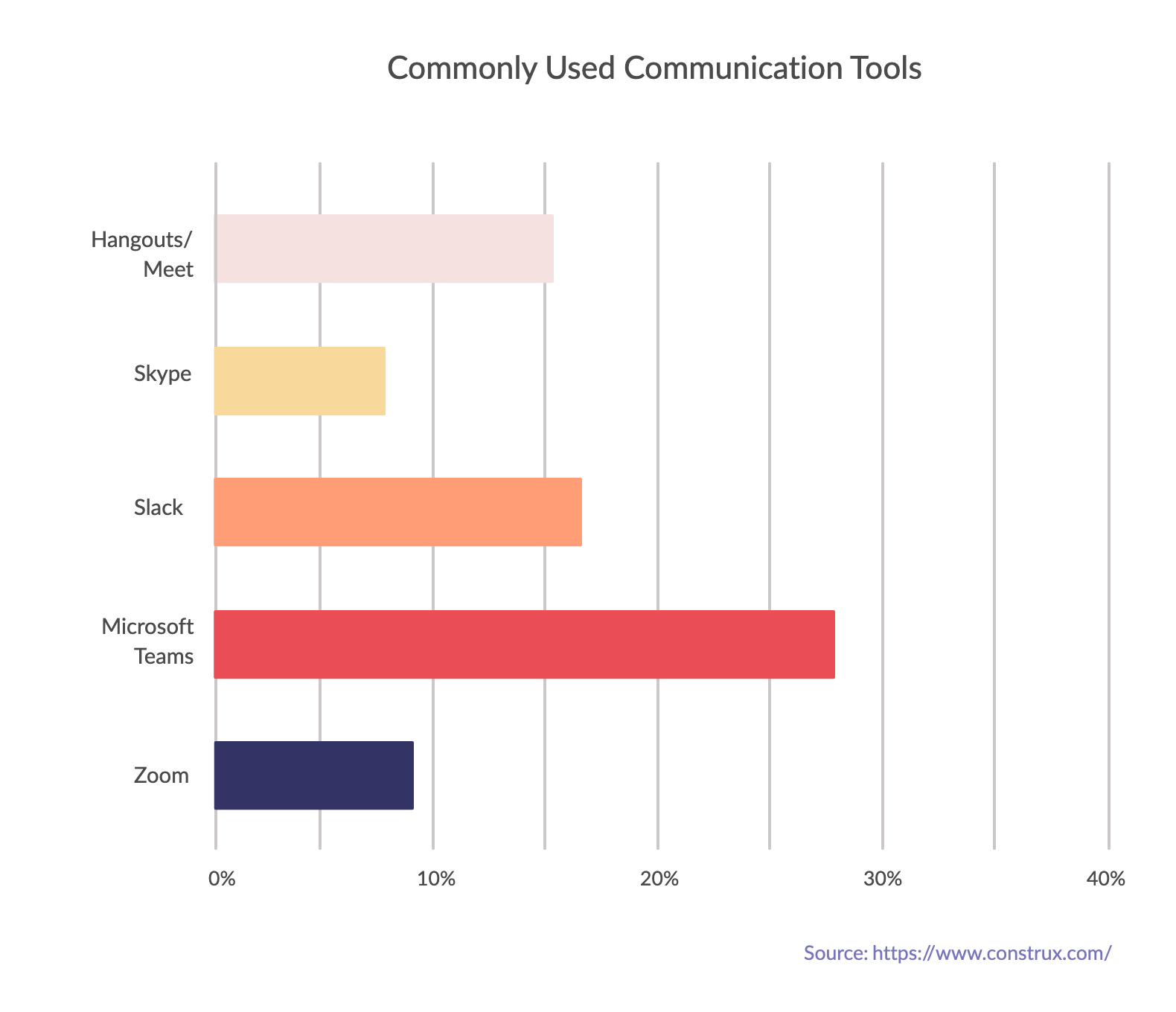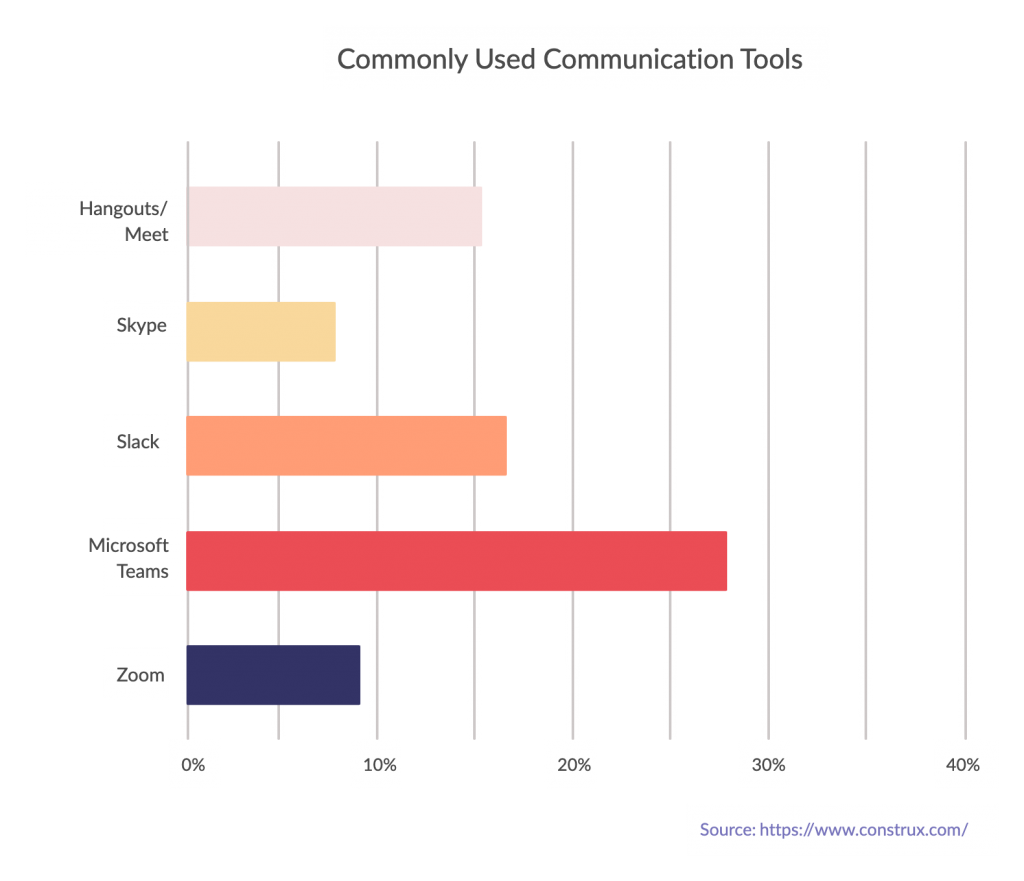 While Microsoft Teams is designed for larger enterprise companies, it is often regarded as difficult to set up as opposed to Slack, which is easier to set up and administrate.
So for this post, we decided to stick with Slack although Microsoft Teams has a larger user base, for the reasons that it's easier to set up and use and is the apt choice for instant messaging for businesses.
Slack is a great communications tool for teams of all sizes whether they are in-house or remote. It allows teams to connect with coworkers via instant messages, video calls, and even create separate non-work related channels to socialize.
When to use it;
It replaces emails, phone calls, and text messages when you want to communicate with your team
To keep important information, documents, links to resources, etc. saved in your chat history. You can quickly discover them with the search option
To set reminders for yourself and your team for important events (i.e. daily scrum)
To connect with your co-workers over audio or video call
To create fun community spaces for your team to bond over non-work related things
To solve problems, notify other people, brainstorm around ideas and share task/ project updates
To share your availability status during working hours
Online Meeting Tool – Zoom
When working remotely, meeting and working in person isn't possible; but video conferencing enables 'face-to-face' conversations virtually.
And for a remote team, they are crucial to building trust and providing the visual cues necessary for effective communication.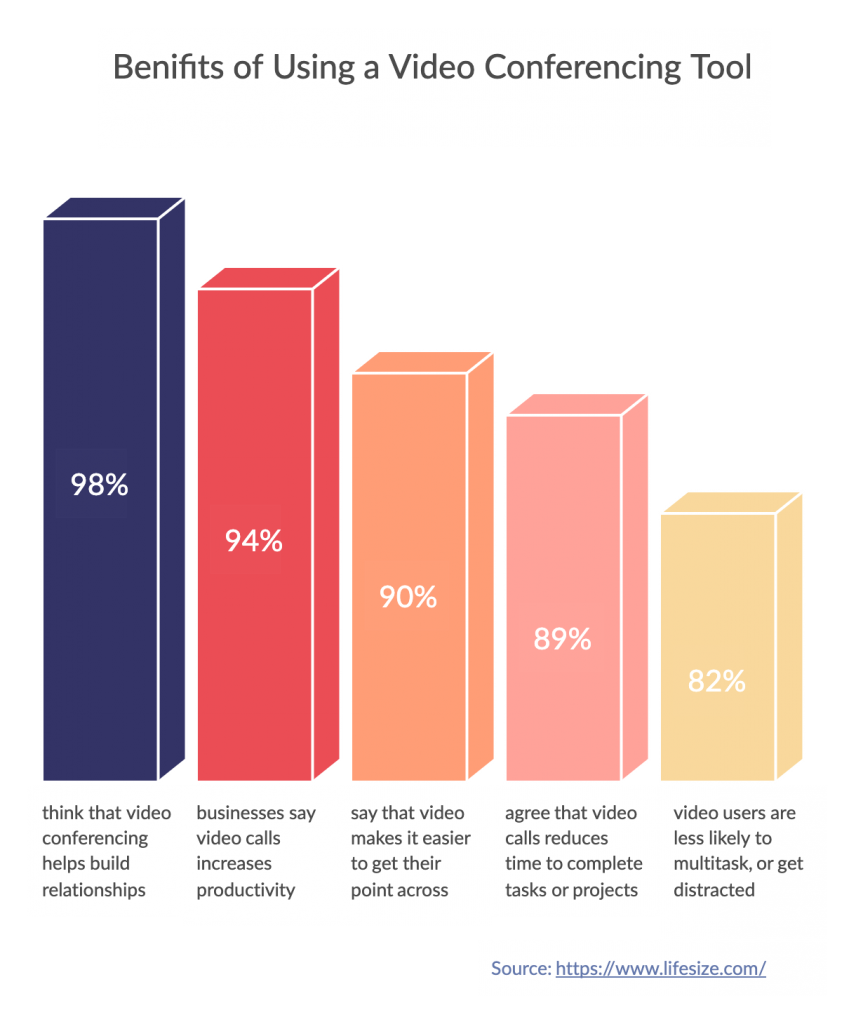 There are many tools out there in the market. Bloomberg reports that the global video conferring market will expand at a compound annual growth rate of 9.2% until 2025, growing that market to a value of $6.7 billion. It also states that 51% of workers had taken video calls for work, from a home office while 33% had done so from a coworking facility.
A popular tool used worldwide for video conferencing is Zoom. Since the start of the COVID-19 pandemic, Zoom has increased its user base at a record high. It is estimated that the company has added 2.22 million monthly active users so far in 2020, while in 2019 it added 1.99 million.
When to use it;
For video conferencing and audio conferencing with co-workers
For conducting remote meetings with team members, clients, stakeholders, etc.
For conducting remote interviews and conduct training sessions for new remote hires
To conduct webinars and other marketing events
To schedule and record meetings
For screen sharing
Project Management – Favro
Over the past few years, project/ task management software have become extremely popular, now even more so as most teams have members working remotely.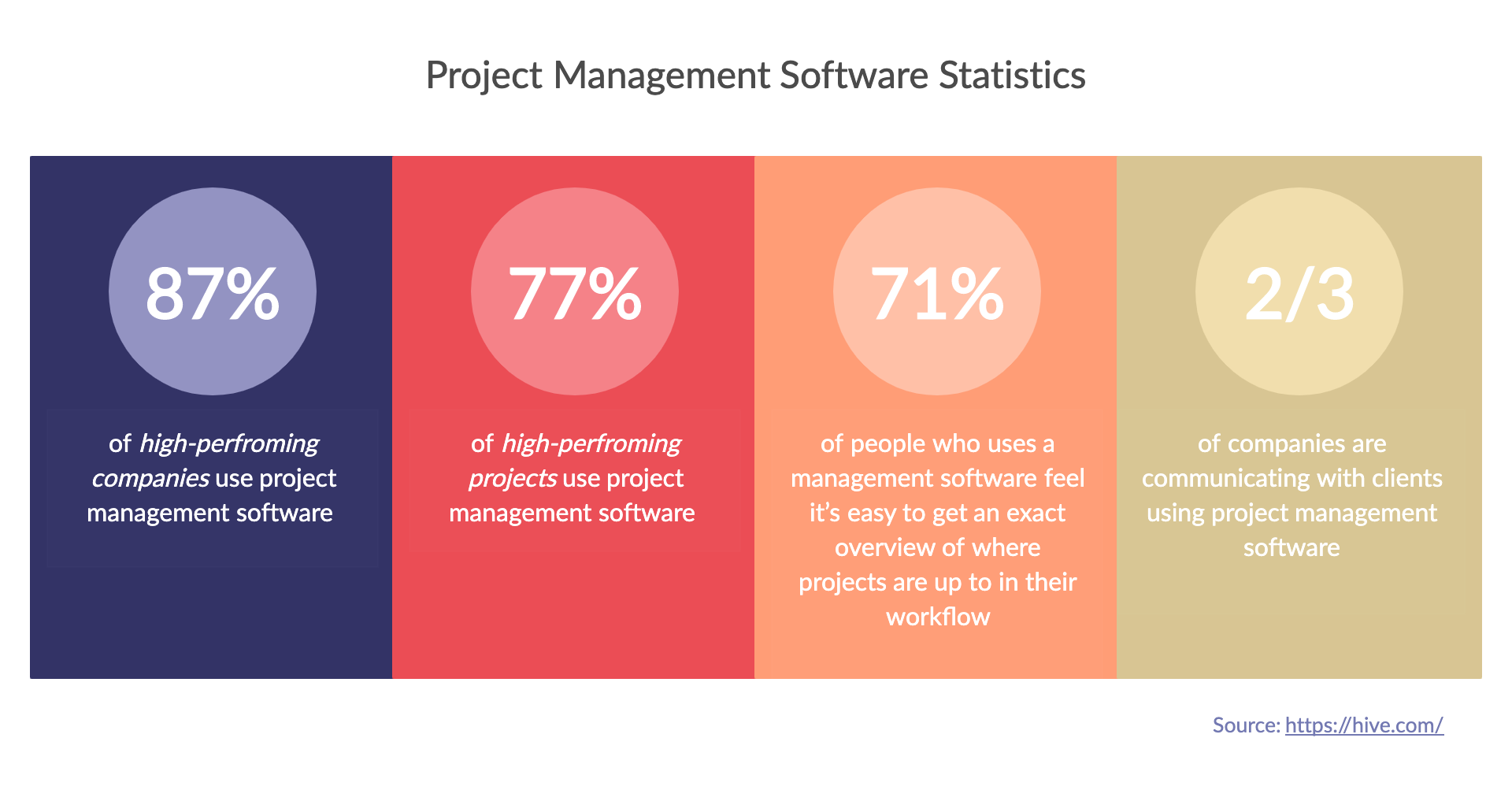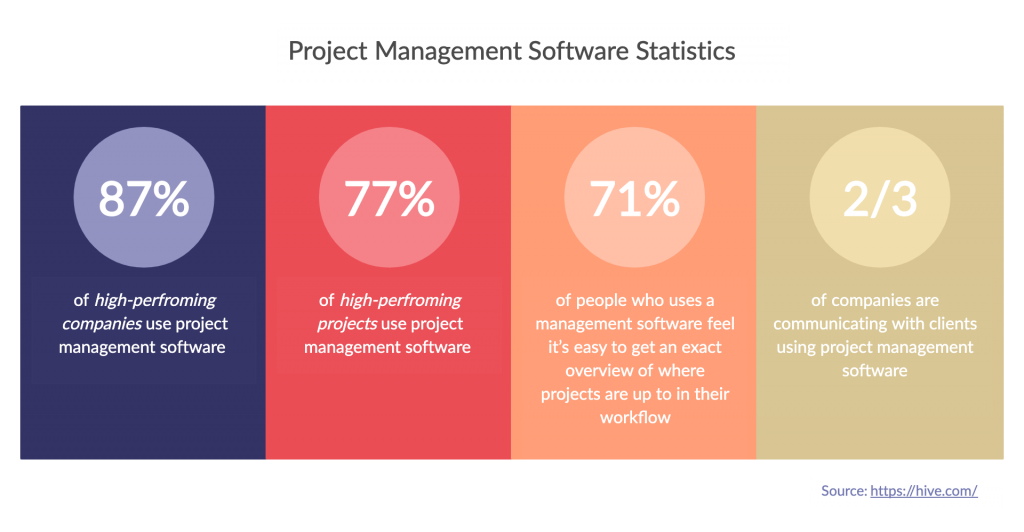 Whether you are looking to simply organize the project tasks or an enterprise-grade system to plan and monitor projects, there's a solution for everyone.
Favro offers a single space for distributed teams to collaborate on planning, organizing, and tracking the progress of the tasks/ projects they are working on.
When to use it:
To visualize work in progress using roadmaps, lists, and sheets, identify bottlenecks and stay synchronized as a team
To create and collaborate on the content needed for projects within the app
To plan projects and assign tasks and duties among team members
To create backlogs of work to do in the future and collections (workspaces) for separate teams
To review and leave feedback on projects for peers
What are Your Favorite Remote Collaboration Tools?
The key to seamless remote collaboration is using the right tool for the right purpose and using a limited set of tools to avoid creating confusion. To promote more efficient use of the tools, have clear guidelines for when and how to use them written down and shared with the team.
We hope these 5 remote collaboration tools will help you get the job done efficiently.
Let us know your feedback in the comments section below.