Extensive Object Library to Create Any Wireframe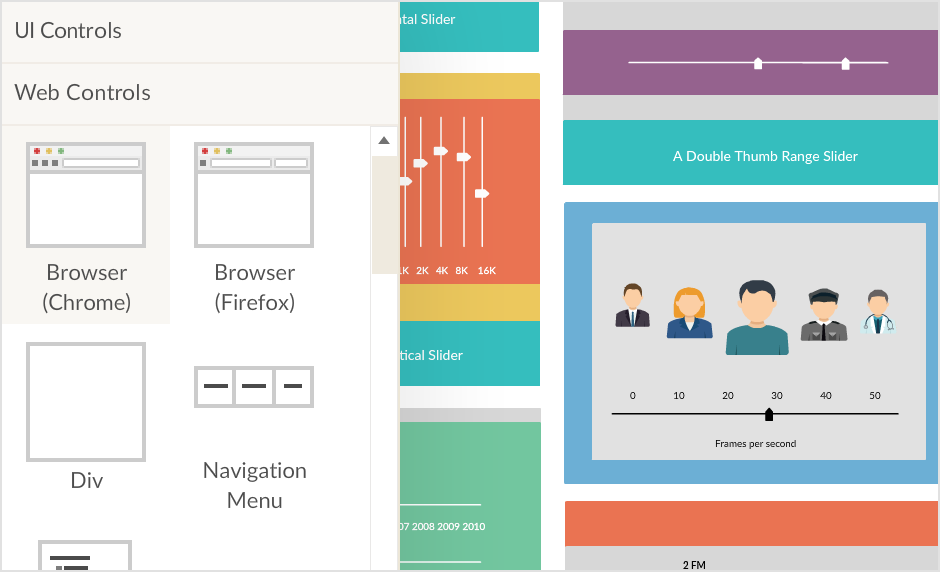 Whether it's a web page, blog layout or an iOS mockup we have objects to match your design. All the objects are grouped into sensible libraries so you can load only the relevant ones. This makes it very easy to find objects and provides you with a clutter-free drawing area. Specially designed objects like web sharing widgets, signup forms, login widgets make it extremely fast to come up with beautiful looking designs.
Professionally Designed Wireframe and UI Mockup Templates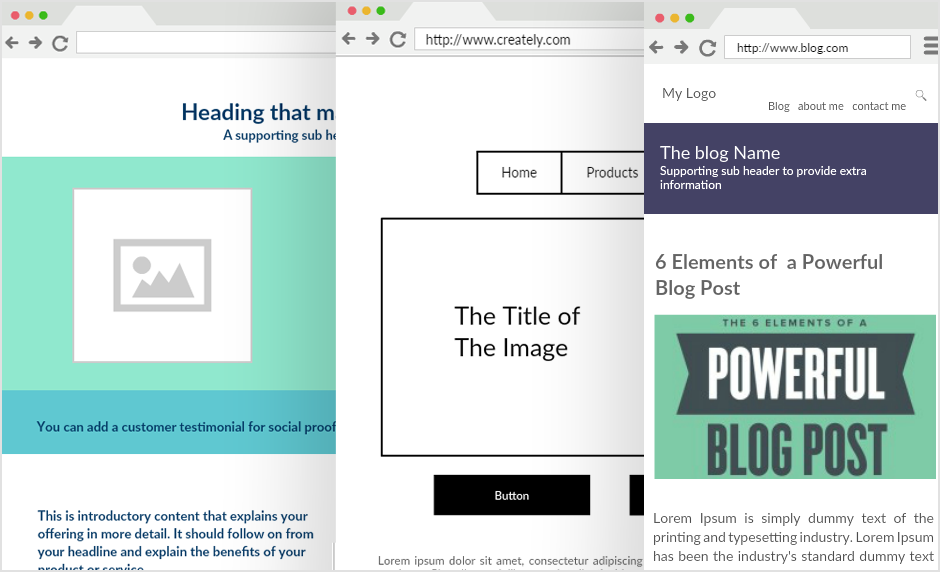 Shown above are some templates available for you to get started immediately. We constantly update our templates with the latest objects so you'll always have templates with current objects. Plus there are 1000s more templates that are shared by our loyal users available in our diagramming community. You can access them directly from the app as well as with built-in search to find the exact template you're looking for.
Clickable, Interactive Wireframes and UI Mockups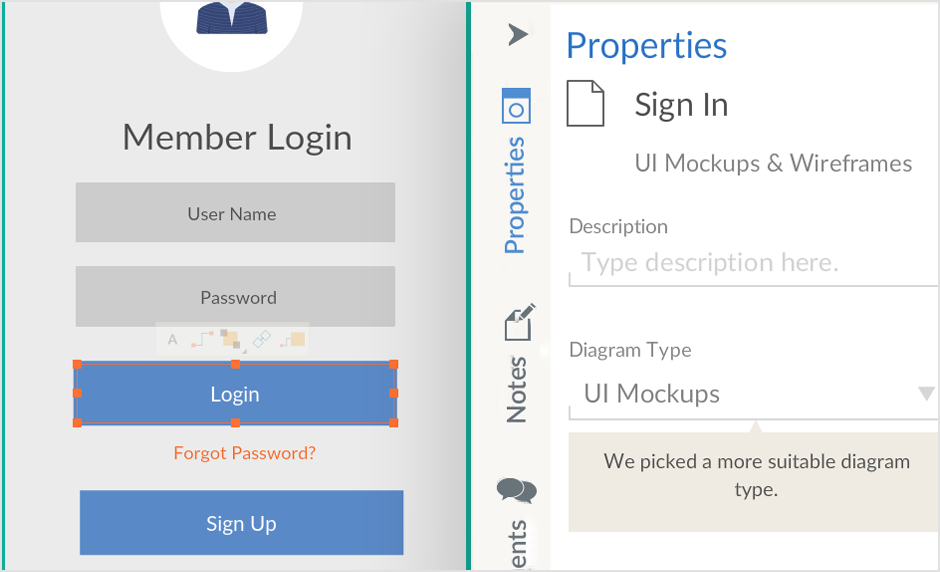 Our object linking feature helps you to create interactive wireframes. You can use the linking to link to an external site or to any other Creately diagram. For an example, you can create the layout of the home page and link the blog text to another diagram that has the blog layout. So anyone who's viewing the wireframe or mockup online can click the blog link and see the layout of the blog. This way you can create interactive wireframes that are closer to the real world scenario.