Fact: Remote teams tend to do more meetings than on-site workers.
If you are currently working from home, you know this to be true.
Sometimes things might seem out of control; there are too many faces on the screen, too many people talking at once, some are joining late and have no idea what everyone else is talking about and then suddenly everyone's focus is on someone's cat which has decided to join the call uninvited.
But meetings are important. And for remote teams, it's the one thing that helps keep everyone aligned no matter where they are.
Listed below are some practices that will help you run a highly effective remote meeting from the comfort of your own home.
Ready to dive in?
Remote Meeting Best Practices
1. Identify the Attendees and Help Them Get Prepared
Deciding who needs to participate in the meeting depends on the actual goal of it.
And when planning a virtual meeting, you need to be more considerate of who is attending the meeting as there may be limitations in the tools that you use, multiple time zones, and conflicting schedules.
It's essential to check with the attendees' own schedule before fixing a time for the meeting.
In an office, you can be more casual about the agenda, as you get to share more information while you have lunch, pass each other in the hallway, talk to each other, etc.
A virtual meeting though requires a lot more upfront preparation.
It's important that you send the agenda, along with the goal/ purpose of the meeting, and links to additional resources, or apps that you will be using during the discussion a few hours early if not a day before.
This will let the attendees prepare for what's coming, by installing any required software, reading, researching, scheduling the meeting into their day, and taking care of any other technical requirements. At the same time clarify the roles each attendee will be expected to play during the meeting.
2. Clarify Remote Meeting Guidelines
Meeting guidelines help manage things better.
Clarify what you expect of each attendee to do/ contribute and how they should conduct themselves once online (i.e. should they wait until someone else finishes speaking before voicing their opinion, should they have their camera turned on and mics muted while others are speaking, etc.).
You can mention these guidelines in the introductory email you send along with the agenda. Or take a few minutes to mention these at the beginning of the meeting.
At the same time, the attendees can help keep things more effective by following these simple online meeting etiquette guidelines.
Dress appropriately
Make sure you are set up with a background that is professional and work-appropriate (i.e. no beds, messy rooms, etc.)
Mute your microphone when you are not speaking
Don't get distracted. Don't stare at your phone, type away on your keyboard or work on other tasks when someone else is presenting
Put your phone on silence and turn off other notifications
Wait for your turn. Don't interrupt while others are speaking or talk over them
If you have a comment or a question, bring attention to yourself before speaking. Either make a hand gesture or say 'question' or 'comment'
Be ready. Make sure your connection, camera and microphone are working prior to the meeting
Tip: Assign attendees the roles of facilitator, notetaker, timekeeper, etc. Rotate these roles among them on different days to keep them all engaged.
3. Select a Suitable Remote Meeting Software
What do all successful virtual meetings have in common? A set of good tools to facilitate it and its purposes.
There are a variety of tools you can choose from based on your needs.
Zoom: This is a software-based conference room solution that allows teams to meet online with or without video. When you want to discuss something with a larger team and prefer to see their reactions on video, this tool will work out great.
Slack: Slack is a messaging app that can also be used for audio and video calls. You can have a separate Slack channel where you can set reminders for your daily stand-ups or weekly project check-ins, keep your meeting minutes recorded with posts or right on the Slack channel, etc. However, it only allows video group calls for 15 people in total. So it works best for smaller teams for short meetings.
Creately: Want to explain an idea or concept by visualizing it on an online whiteboard? Creately is a great tool for teams that want to use a mind map to brainstorm, or a flowchart to discuss a new process, etc. during a meeting. With its real-time collaboration feature, everyone can edit and share comments on the same canvas/ board simultaneously.
Google Docs: Whether to create a meeting agenda, share meeting notes, or work together on a project proposal, Google Docs is a great tool. Everyone can collaborate and edit the document in real-time, chat and comment, and you can use revision history to revert back to older versions of the document anytime you want.
You can also use a combination of these tools to fulfill the purpose of your meeting. For example, you can use Slack to talk to one another and Creately to explain and record your strategy. Either share your screen with the rest of the team so everyone can see what you are working on or create your Creately document from your Slack channel (with the Creatly plugin for Slack) to give everyone quick access to it.
Tip: Use video as much as you can as it's the closest to in-person communication you can have when working from home. Plus it gives you the chance to read the body language of the attendees and make sure that they are actually paying attention.
4. Allocate Some Time to Break the Ice
For remote teams, a meeting can also be a time for relationship building. Instead of diving right into discussing official matters, take some time at the beginning of the meeting to break the ice. This will also help keep the participants engaged in the hours ahead.
You can go around the virtual meeting room asking everyone how their week has been, or by talking about a current event that everyone's affected by.
Tip: Prior to moving in to formally discussing the matters at hand, be sure to remind everyone of the goal of the meeting as well.
5. Take Notes and Create an Action Plan
It's important to keep a record of all ideas shared during the meeting. It can be shared with those who missed the meeting and be used to create your action plan later.
As important as discussing things and finding solutions is assigning everyone who participated in the meeting deliverables and action items to implement the plan. At the same time, it's important to clarify the due dates and when the next meeting will take place.
If you are using a task management tool, you can quickly plan everything on it. You can also use an action plan template (check out the one below) to get things prioritized.
Tip: Send an email with a recap of everything including the action items assigned to them after the meeting.

7 Templates to Keep Things Productive During Remote Meetings
Below are a few templates that you can use right away during your virtual meetings. Simply click on the template to open it in the editor. Share an edit/ review link with others to collaborate.
Action Plan
Work out roles and responsibilities, resources, due dates, etc. then and there with this action plan template.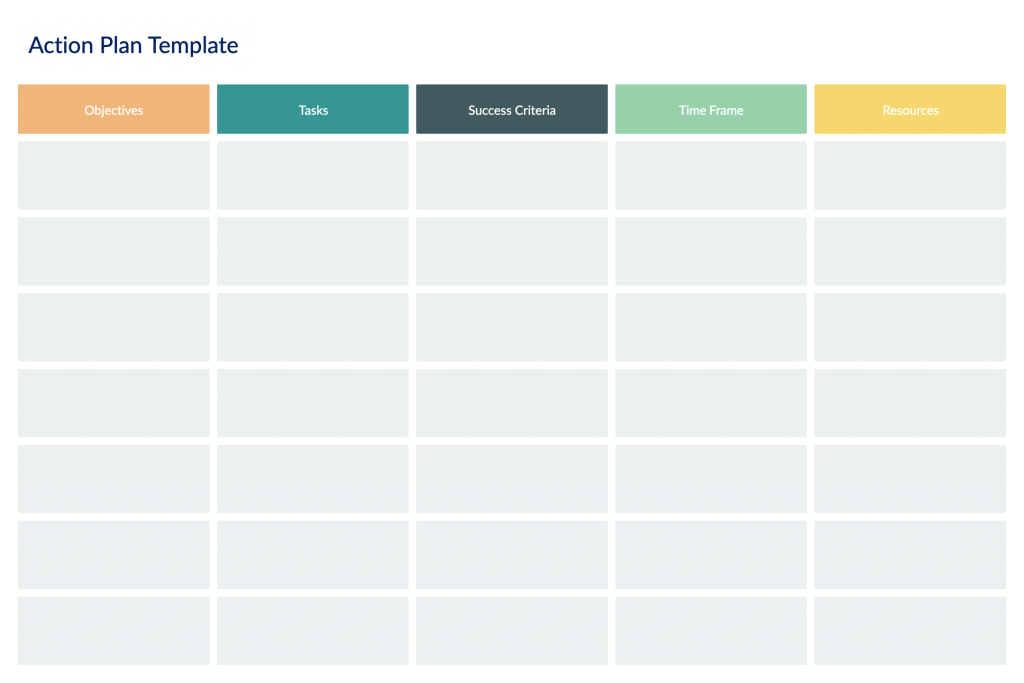 Meeting Notes
Keep your meeting minutes organized with this simple template for taking down meeting notes. You can later attach it with the recap email or share it on your Slack channel to give access to others.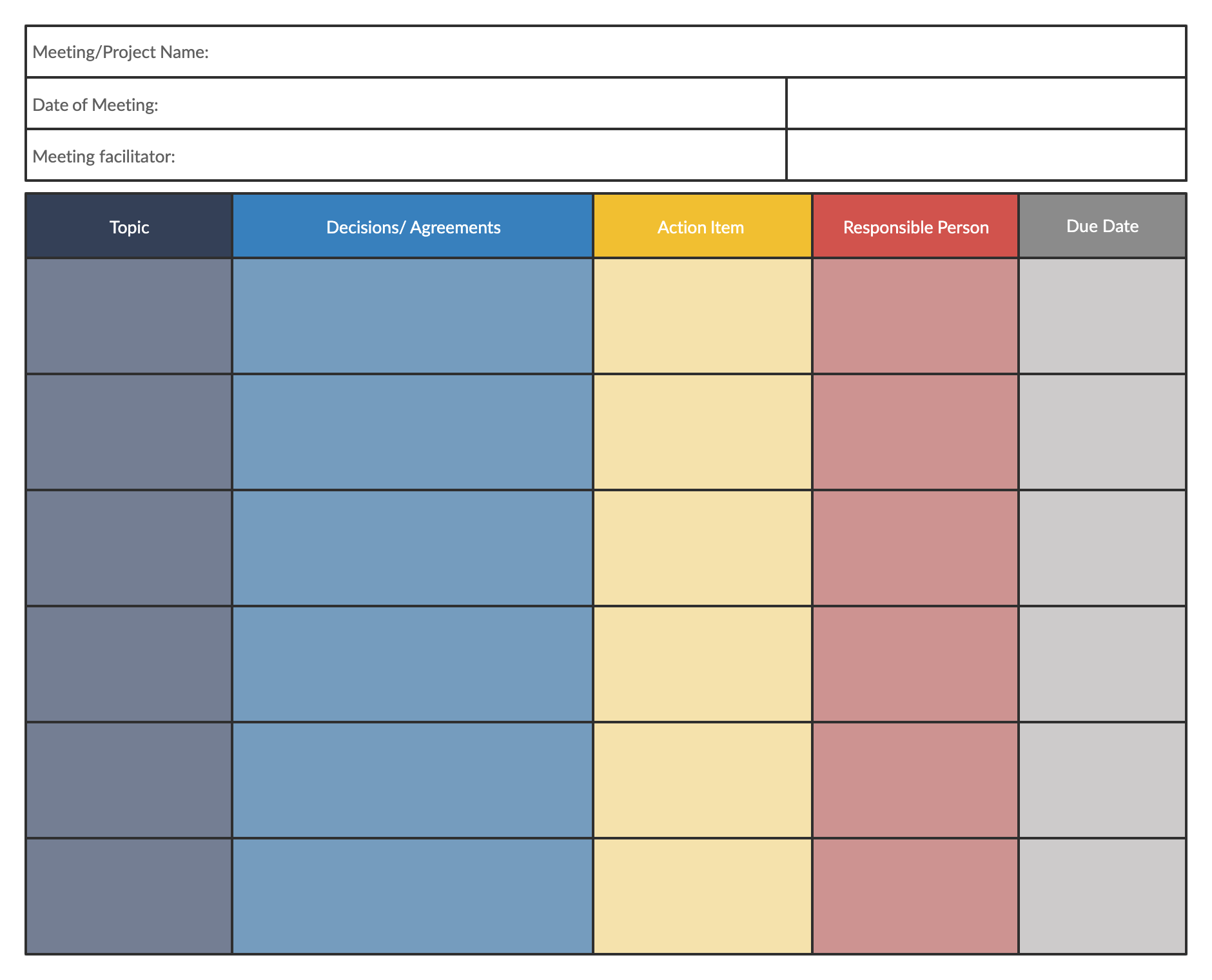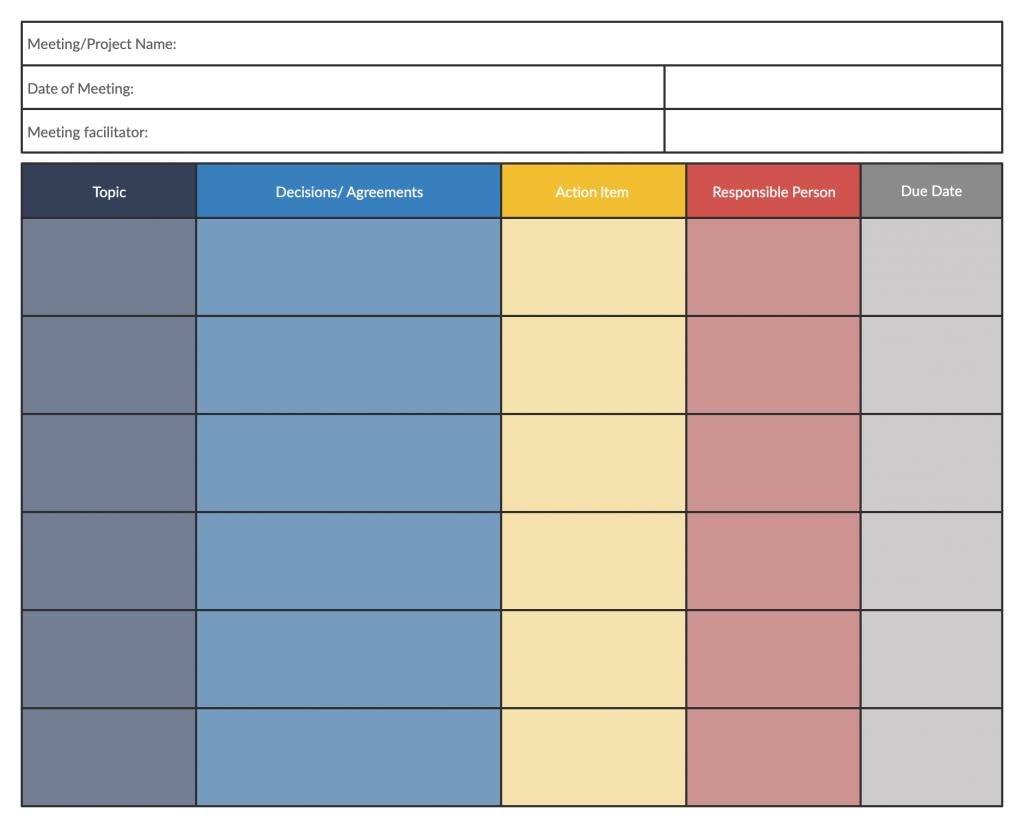 Start Stop Continue
Reflect on the actions the team should start doing, stop doing and continue to do with this template.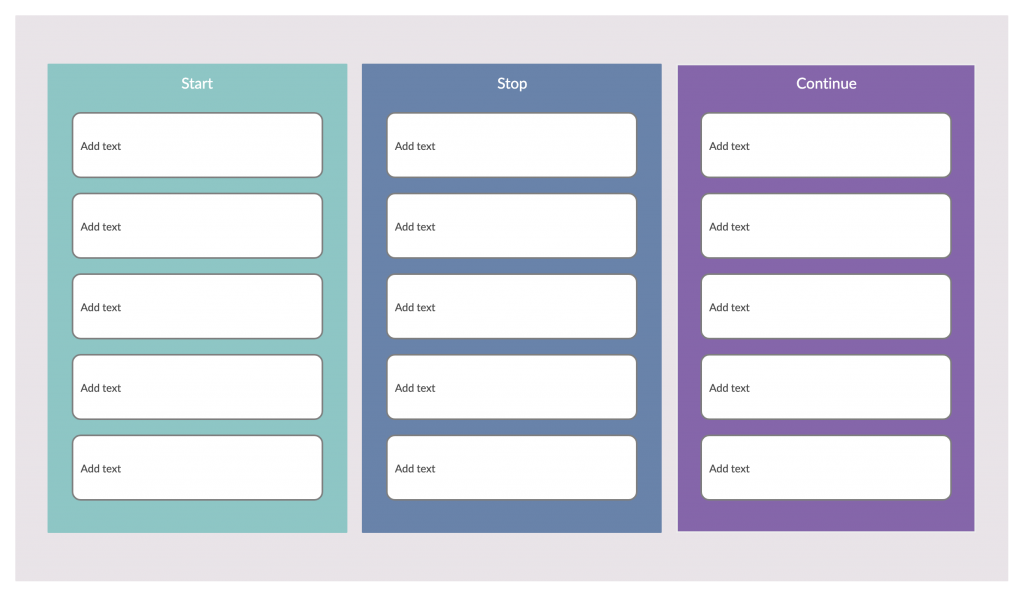 Mind Map
Brainstorm around a topic using this template. You can use color-coding to identify the ideas added by different attendees.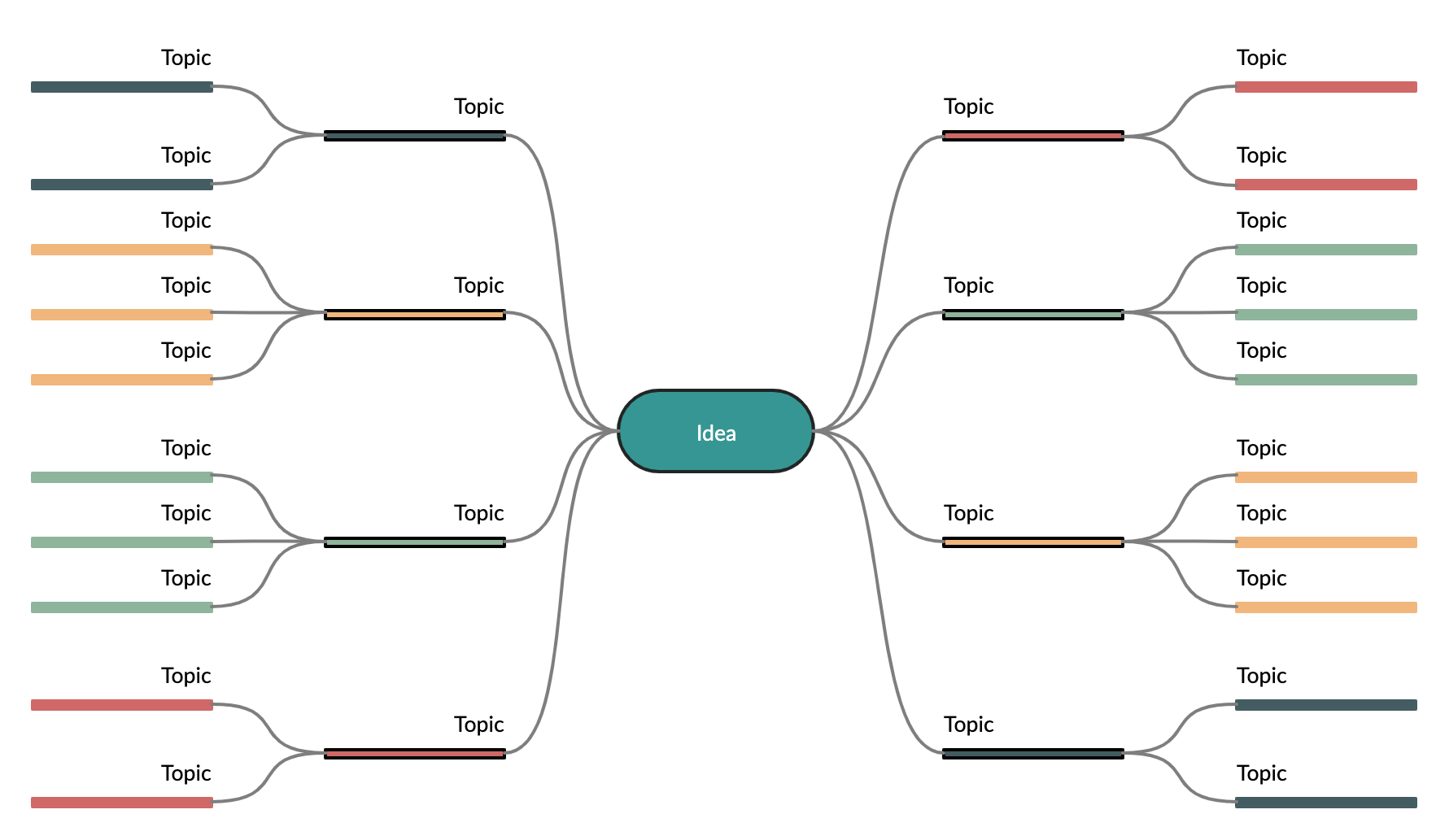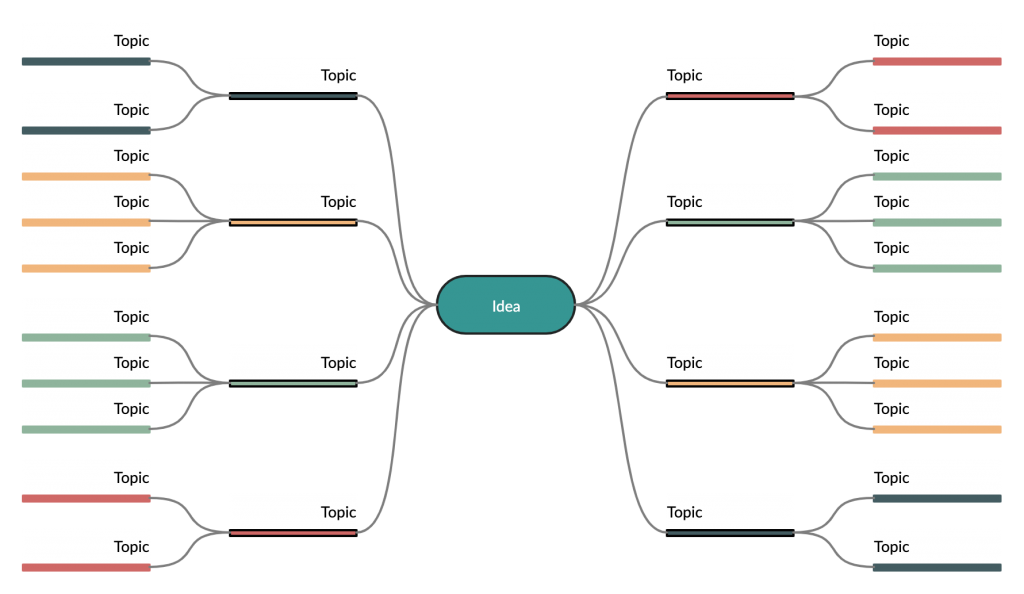 Fishbone Diagram
Simplify problem-solving and find the root cause of the problem with this fishbone diagram.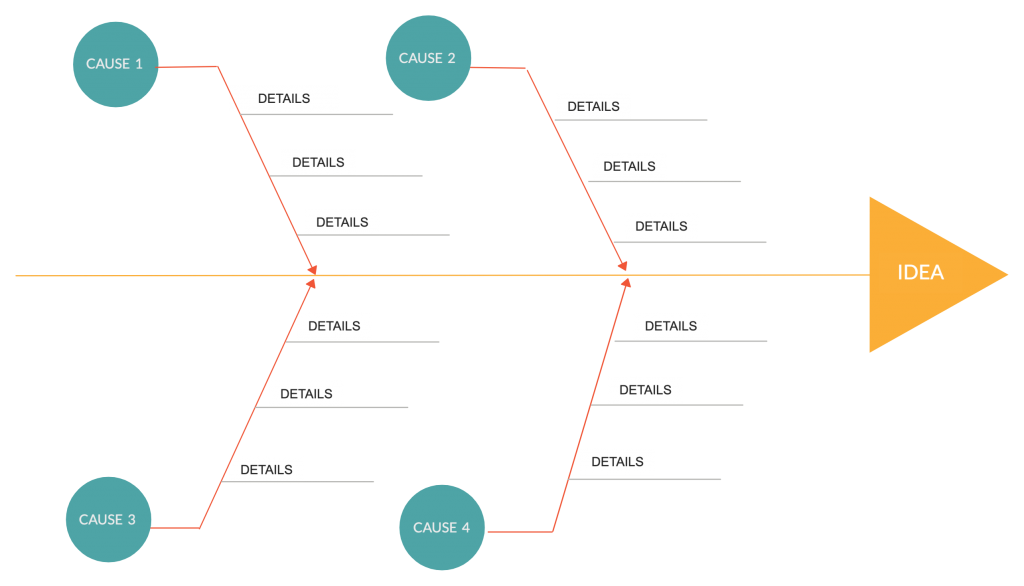 Idea Board
Gather, organize and prioritize ideas gathered with an idea board. You can also use an affinity diagram to categorize ideas and find trends/ patterns.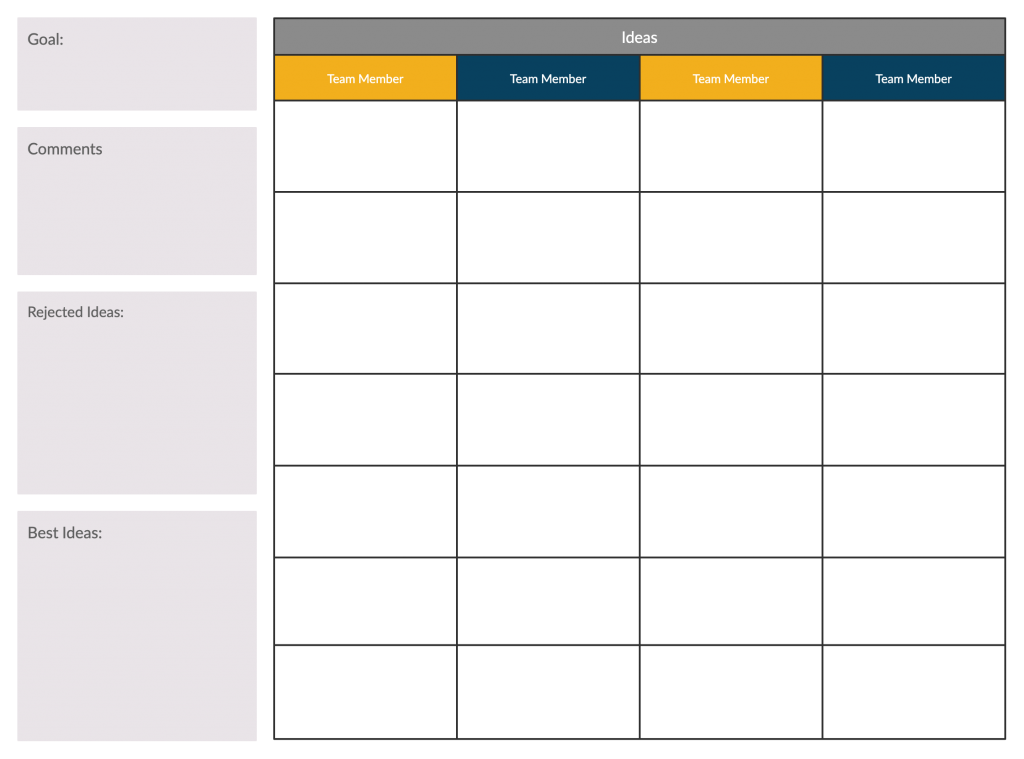 Team Charter
Collaborate on clarifying team direction and establishing boundaries with this team charter template.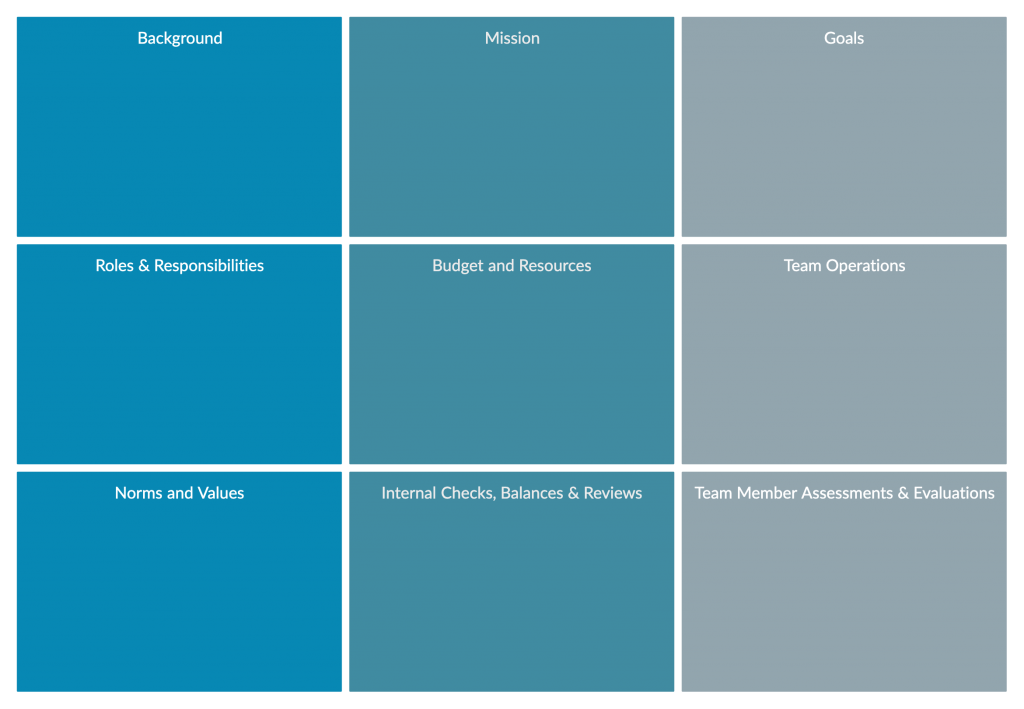 Any More Tips for Conducting a Productive Virtual Meeting?
Working from home these days due to the Coronavirus pandemic? Then participating in online meetings must be part of your daily routine. Let us know some of the best practices your team uses to keep things productive.