Managing a project itself is a demanding task. And now you have to do it with a team that isn't even working from the same location as you are.
COVID-19 has considerably changed how we work, and when it comes to project management, there's an entirely new set of obstacles to overcome.
In this post, we'll share best practices that Creately follows when managing projects.
Project Management Process
Basically the project management life cycle includes 5 stages; project initiation, project planning, project execution, project monitoring, and project closure. We have covered these stages in-depth in our Guide to Understanding the Phases of Project Management Lifecycle.
But to make it easier for you, here are the general steps in project management under each phase.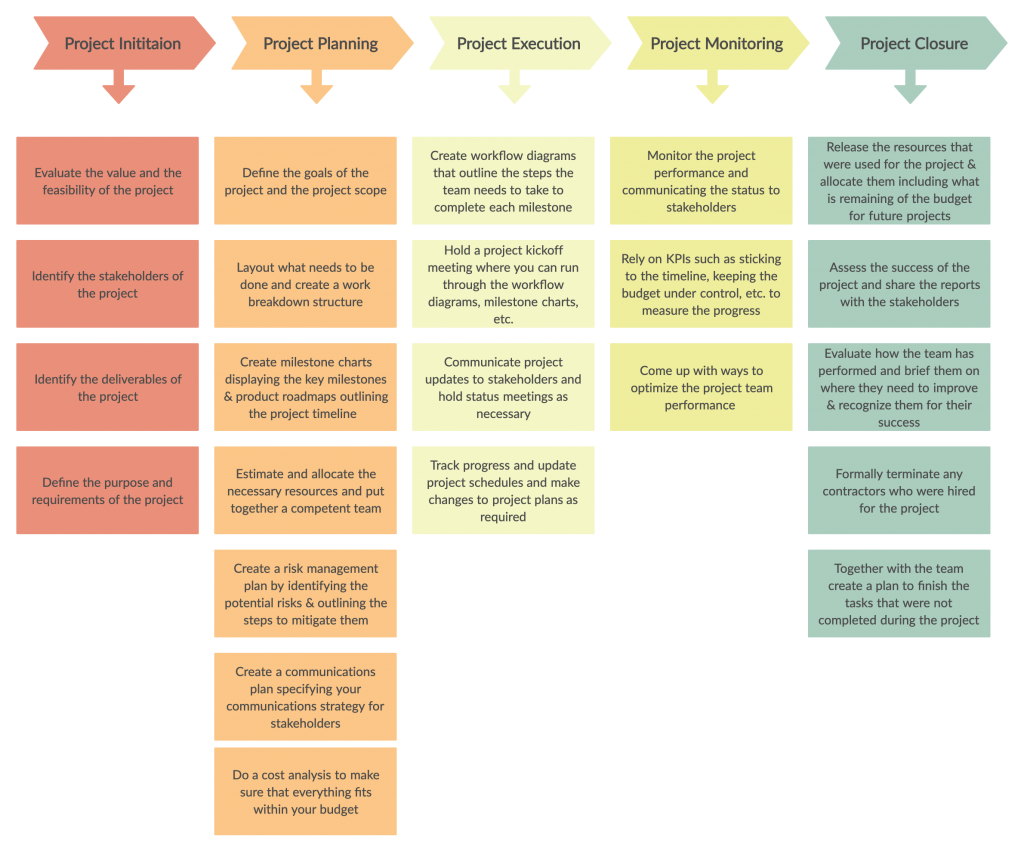 Remote Project Management Best Practices
Now the challenge is to carry out these steps while everyone's working remotely.
The method of managing a project remotely or on-site also may differ from company to company. However, with the best practices provided below, you can adapt your own process to make things more effective.
Invest in the Right Remote Project Management Tools
The importance of using the right online tools when working remotely cannot be emphasized enough. How efficiently the team collaborates depends on what tools you use and how you use them.
While there are many project management tools, you will also need to rely on communication and collaboration tools. A few essential tools are listed below.
Project/ task management tools – these help remote project teams collaborate on breaking down projects into smaller tasks, setting milestones, assigning responsibilities, and tracking progress online.
Online whiteboard/ canvas tools – with an online whiteboard, you can rely on visuals, diagrams, and sketches to describe what you are saying during meetings or planning sessions.
Creately offers an advanced visual workspace for remote teams to collaborate on. Its in-app video conferencing and real-time mouse tracking and change preview features make collaboration even more seamless.
Document management tools – keep all documents and resources related to projects in a central online location that is accessible from any device and from anywhere. Tools like Google Drive, One Drive, etc. also make it easier to manage permission and access to all company files much easier.
Communications tools – you must use a chat platform and a video conferencing tool to keep the team connected during the project. Slack, Zoom, Google Meet, MS Teams, and Skype are some of the popular choices of project teams around the world.
While using these tools to collaborate online is necessary during a project, set ground rules on how to use them to clear any confusion, and promote efficiency.
Resources:
5 Powerful Collaboration Tools for Working from Home Teams
29 Remote Working Tools for Staying Productive
Communicate Regularly with the Team
Communication is the key to successfully managing projects remotely.
One of the advantages of working from the same location is that communication happens naturally. Whenever you want to clarify something, you can turn around and ask your team.
While that's not the same when working remotely, you can rely on video conferencing to emulate that rich in-person communication.
Stick with instant messages for urgent communication needs, while turning on video for longer or serious conversations to engage with the team more effectively.
Maintain a separate common channel for the project team.
Share project-related concerns, resources, and documents in the common channel encouraging everyone to share their feedback.
Overcommunicate to avoid confusion and misunderstandings. When it's not possible to talk to each other face-to-face, rely on typing longer messages explaining your concerns to prevent the other person from jumping into wrong conclusions. Also, make use of emojis to add a human touch.
Share Task Updates Daily
You can rely on the task management platform to monitor the project progress on a daily basis, but that's not always the case. As the team gets busy, they often fail to update their tasks using the tool.
There are easier ways to learn what your team is currently working on
A pre-scheduled, brief daily meeting where the team shares what they are working on, managed to finish and the blockers that are holding them back
A message thread in the chat platform where the team shares this information on a daily basis
A project timeline or Gantt chart that gets regularly updated by a single person or the team so it offers a high-level overview of the progress made

Edit this project timeline online and share it with the rest of your project team via Slack; all changes made will be reflected on the Slack diagram preview in real-time. Or open it from a relevant Confluence page to easily update it and give your team quick access.
Resource: The Easy Guide to Creating an Effective Project Timeline
Have All Resources in a Shared Location
One thing that has a project team working in a shared location running around, is finding access to documents and resources that are not shared with them.
While it's essential to have digital versions of all documents, assets, and resources related to your project, have them stored in a cloud-based platform which will allow the team to access everything from anywhere and from any of their devices.
You can use a document management tool or an internal wiki like Confluence here.
Clarify Roles, Responsibilities, Expectations, and Workflows
Leave nothing to chance when managing a project remotely. Since you, as the project manager, are not available to guide them in-person, take extra effort to clarify what you expect from each individual team member.
Create and share an org chart highlighting the roles, responsibilities, and the reporting relationships between the team members.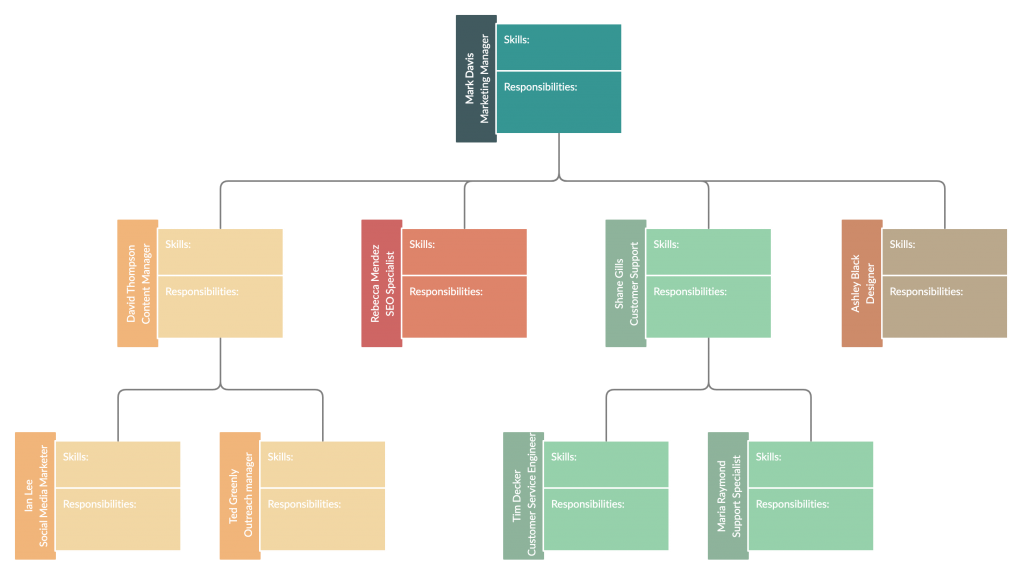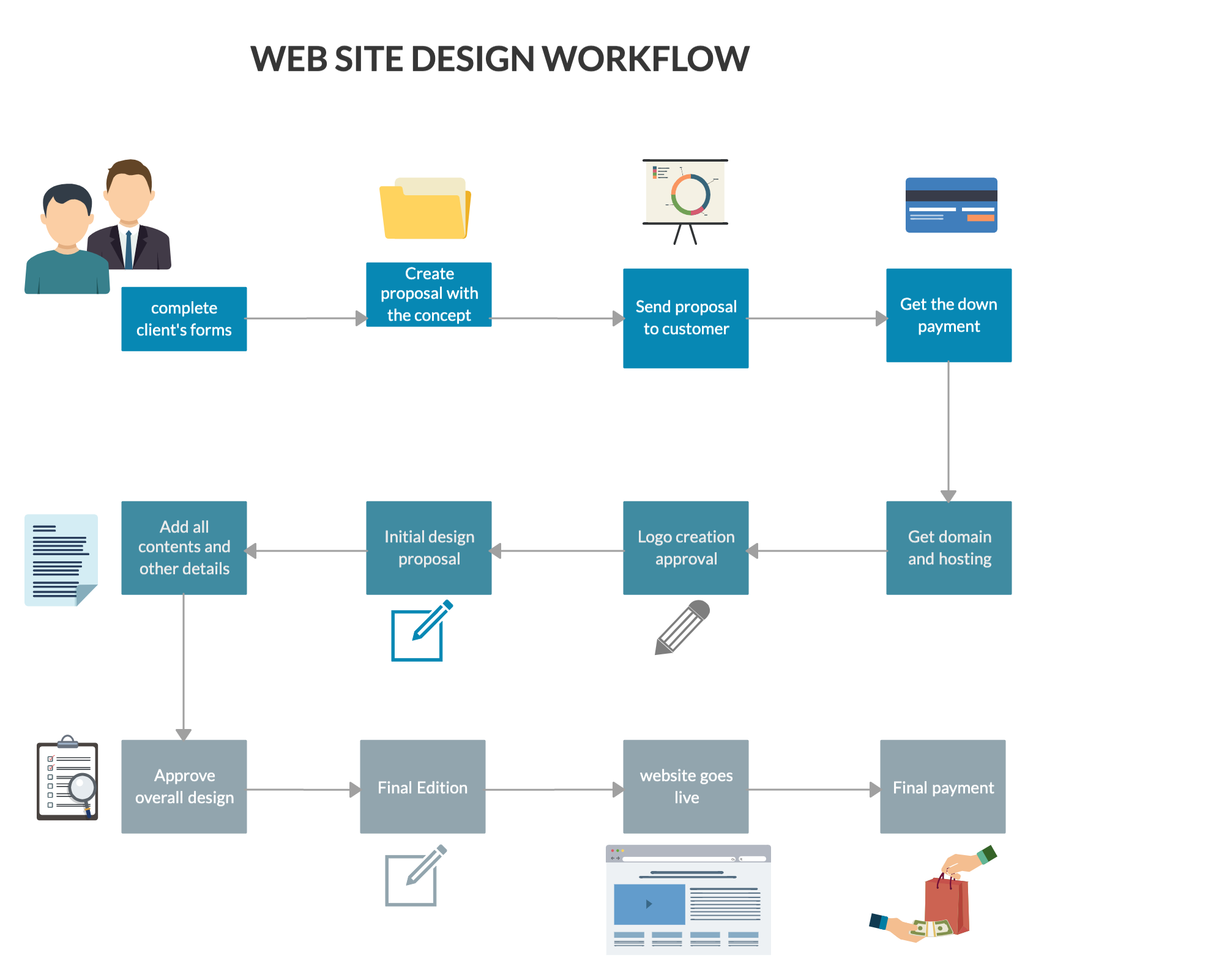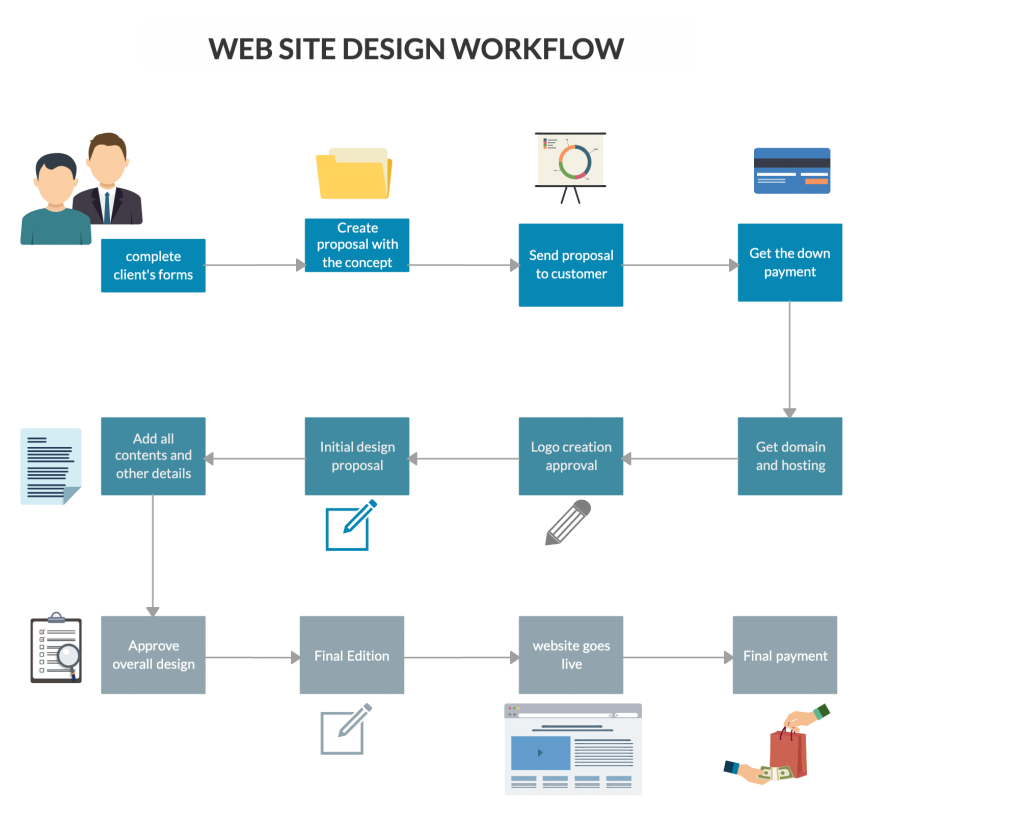 Resource: The Easy Guide to Workflows
Have regular check-ins with team members personally. This will allow you to learn how they are making progress and issues they are struggling with.
Set clear priorities. To avoid project failure and confusing your team, prioritize the individual tasks the team members should work on. If you are using a project management tool, you can break down and list tasks for each individual according to their priority.
Create a product roadmap to help the team see how the work they do contribute to the larger objectives of the organization.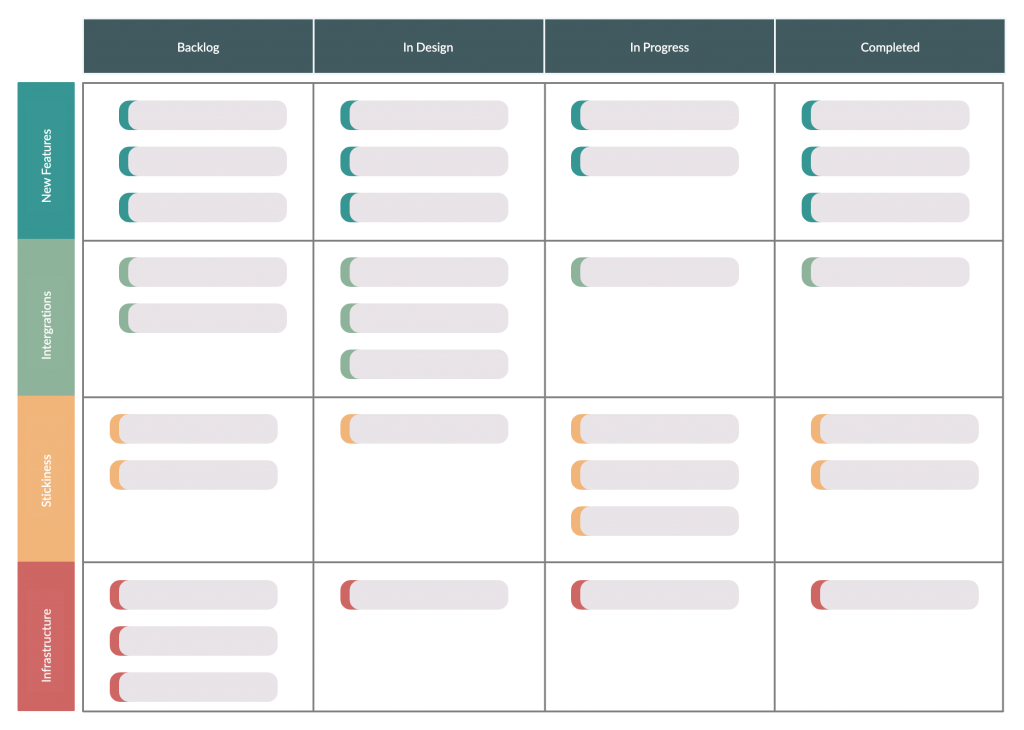 Got More Remote Project Management Tips?
Project management is one of the most common challenges faced by remote teams. But if you combine the right set of skills, tools, and practices, it can be effectively overcome without a hitch. Stick by these best practices to make your work as a remote project manager more effective and easier.
Want to be a remote team manager that everyone looks up to? Here's a manager's guide to remote team management.
Want more handy tips on managing a remote team? Here's our practical guide for working from home teams.