Turning an idea from something abstract to a tangible, successful product or service requires you to go through a complex process. To be successful you need to understand the process and use the right methods.

In this post we will look at popularly used methods of innovation. There are some editable templates that you can use to facilitate each method for innovation.
What is Innovation
Innovation is the process of generating new and unique ideas or solutions and applying them to create value for the customer.

Innovation can happen in various ways. You can invent an entirely new product or services that doesn't exist in the market yet, or you can change an existing product or service to create something novel.

There are various types of innovation. To learn what they are, refer to this article.
Innovation Process
Not every innovation will be a success, but to increase the chances of making a positive impact in the market, follow the steps and the methods below. Customize the steps to match the needs of your company.

Step1: Identify the problem. It could exist within your target market or within your organization. Examine the situation to understand the issue thoroughly. If you prefer, you can reach out to your target market with surveys to learn about what's troubling them in more detail.

Step 2: Come up with solutions. While you can generate an idea for something that isn't in existence before, you can also modify your current product or service to build something new and far better.

What you need to keep in mind is that whatever your idea is, it should be profitable to your organization. If a solution is likely to bring no profits, there is no point in developing it further.

Step 3: Test your solution to see if it actually works. Before you start investing money in your solution, it is healthy to test out a low-budget prototype of it first.
You can subject it to a selected group of potential customers and stakeholders and see how they react. Use their opinion to refine and perfect what you offer
Step 4: Launch your product or service to the market to see how it is being welcomed. Based on the response, you can continue to improve your product.
Methods of Innovation
Brainstorming
There are multiple brainstorming techniques you can try with your team to generate ideas for innovations.

Some of the more structured brainstorming techniques that can help you with innovation are six thinking hats, mind maps, affinity diagrams, and role playing exercises.

Techniques like fishbone diagram and 5 whys will also help you structure brainstorming sessions aimed at finding the root cause of a problem.

The following brainstorming template can help you capture and organize ideas.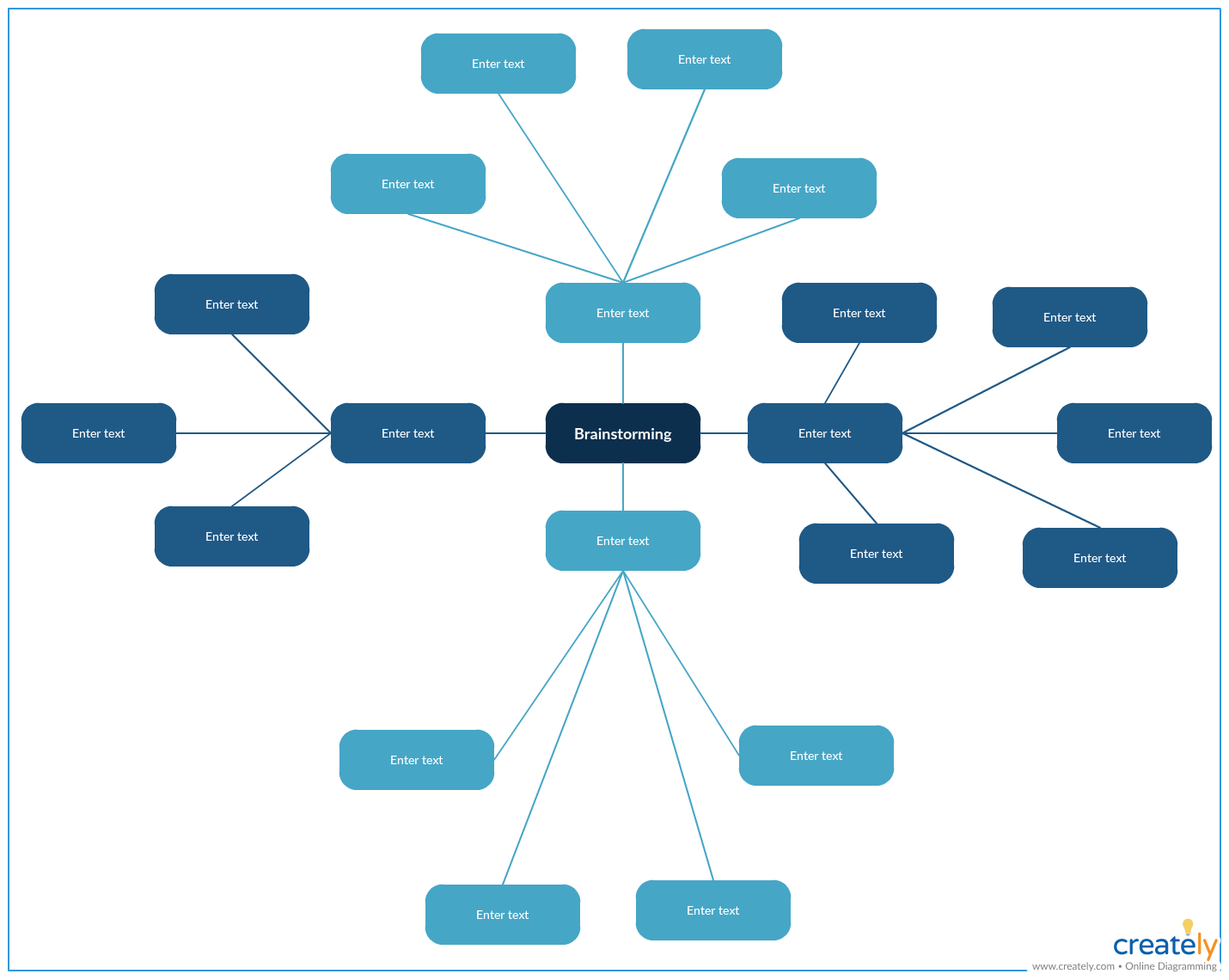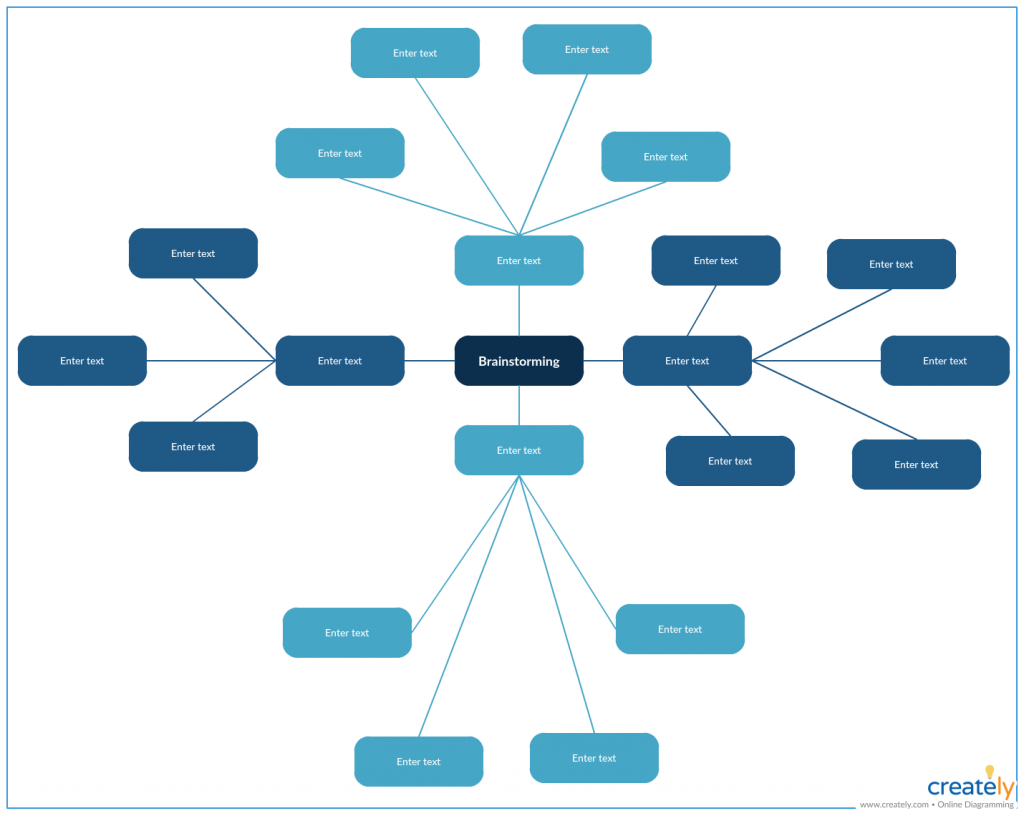 Six Sigma DMAIC
DMAIC is a method for process innovation. This methodology helps you identify inefficiencies and blockers in processes and make improvements. It consists of a 5 phased process which includes the following steps
Define the problem that affects your customer or your process.
Measure the extent of the problem.
Analyze the problem to find its root cause.
Improve. Brainstorm relevant solutions and implement them to mitigate the root cause.
Control. Maintain the improvements by constantly monitoring them.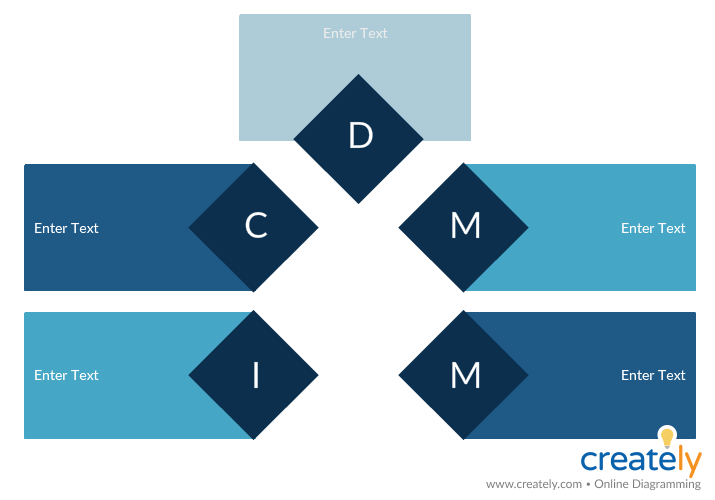 To learn the DMAIC process in more detail refer to our article on The Easy Guide to Solving Problems with Six Sigma DMAIC Method.
Design Thinking
Design thinking involves a five step process that takes a systematic approach to solving problems. It helps find solutions by focusing on the needs of the customer.

The design thinking process involves the following steps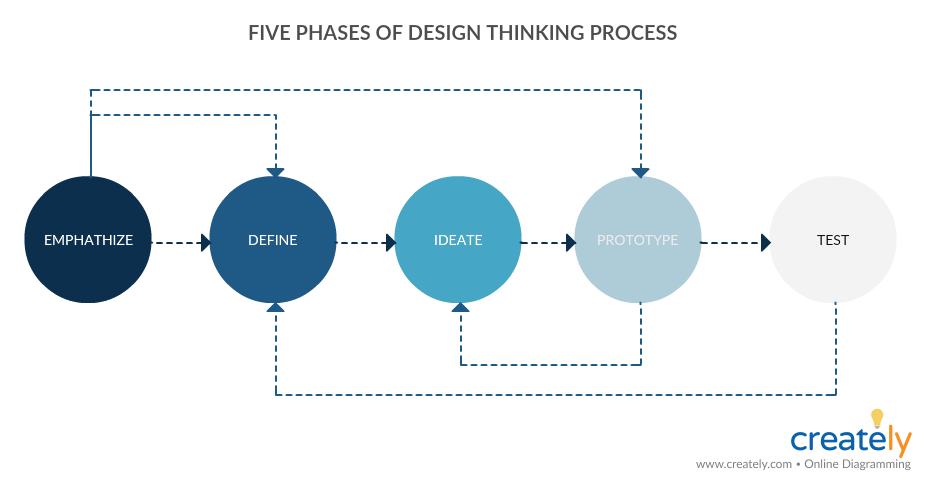 Empathize: gain a deep understanding of the target consumer you are designing the product or service for
Define: Synthesize and analyze the user research data to identify the core problem that you should address with your core solution
Ideate: Gather your team together to generate ideas for products or services with the help of your understanding of the consumer and their problem
Prototype: Create an inexpensive low-fidelity prototype of the product to understand the effectiveness of your solution
Test: Check how effective your solution is by testing it with the end user. Take their feedback into consideration and make the necessary changes.
To learn about design thinking and design thinking tools in more detail, refer to our post on The Easy Guide to Design Thinking.
Lean Canvas
The lean canvas, much like the business model canvas, is a one-paged business plan that is useful for anyone introducing a new product or service to the market.

It helps quickly brainstorm business models, campaigns and product launches and share them easily with interested parties. It guides you from understanding the customer problem and finding a solution to identifying your unfair advantage.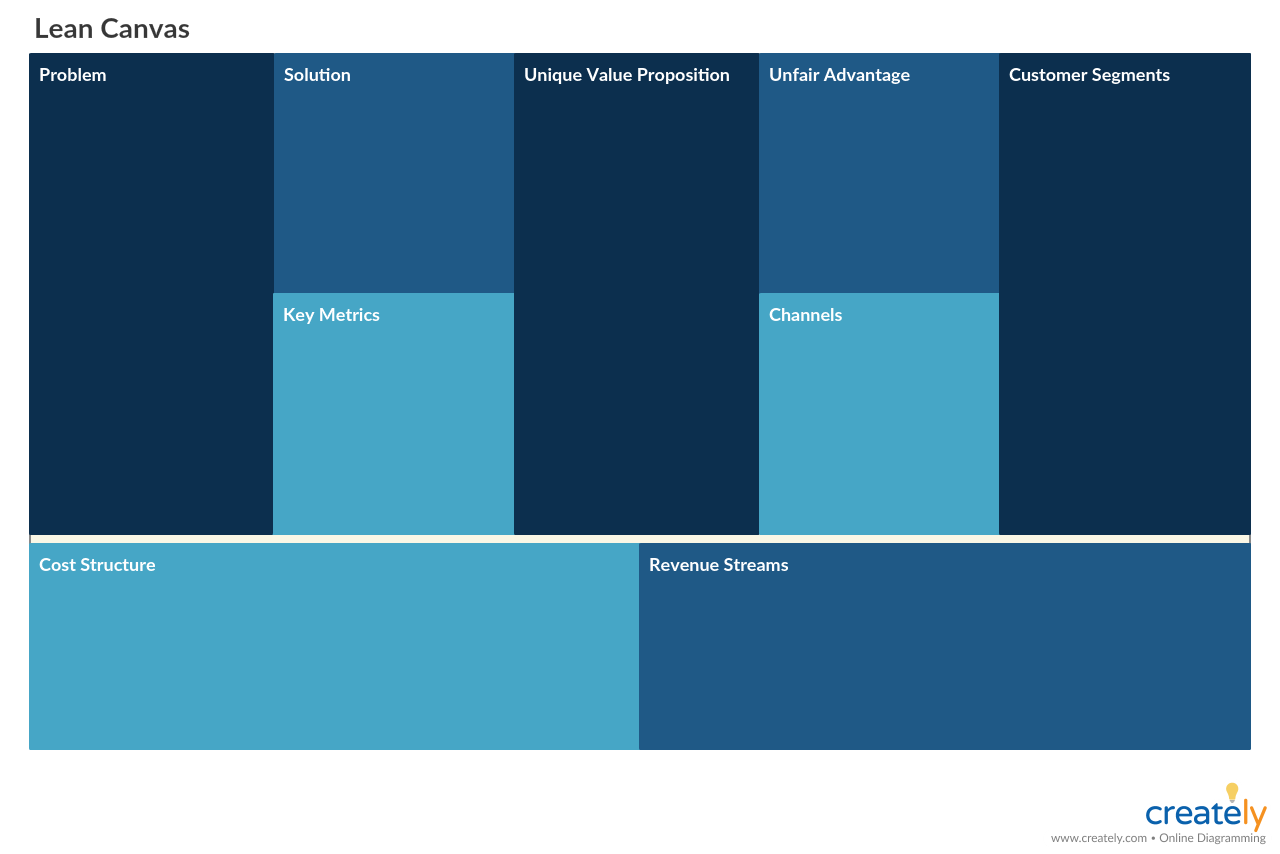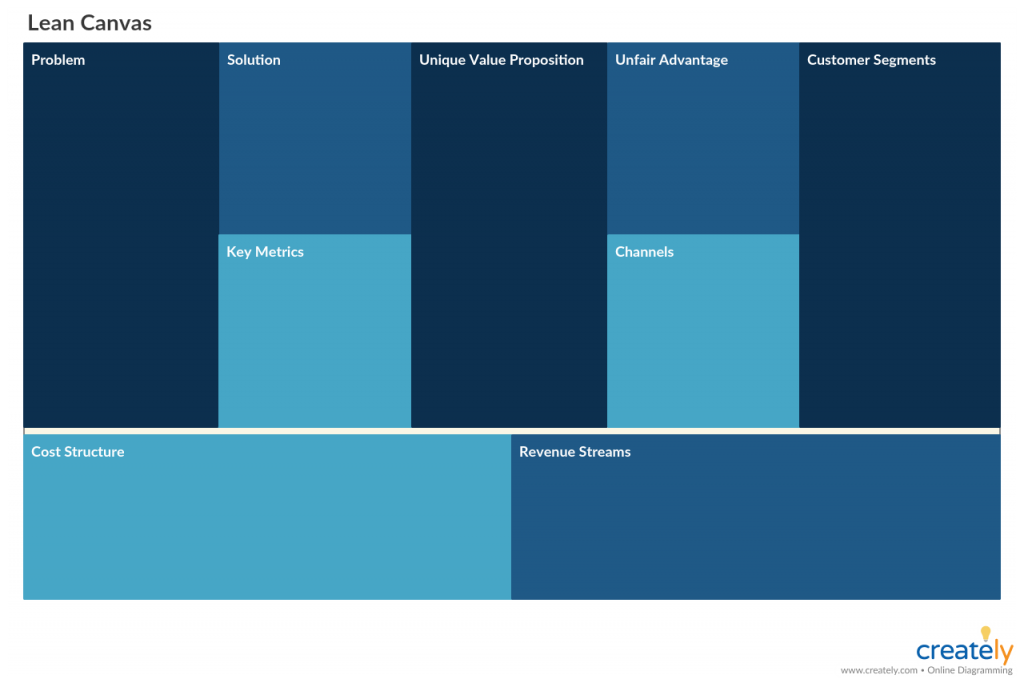 Consumer Trend Canvas
Consumer trends help generate innovative ideas. Trendwatching.com has introduced a tool that can help you convert these consumer trends into ideas for new products or services.
It consists of two sections; analyze and apply. In the analyze section of the canvas you will identify and understand the trend. In the apply section, you will identify the opportunities you can get out of these trends for your business.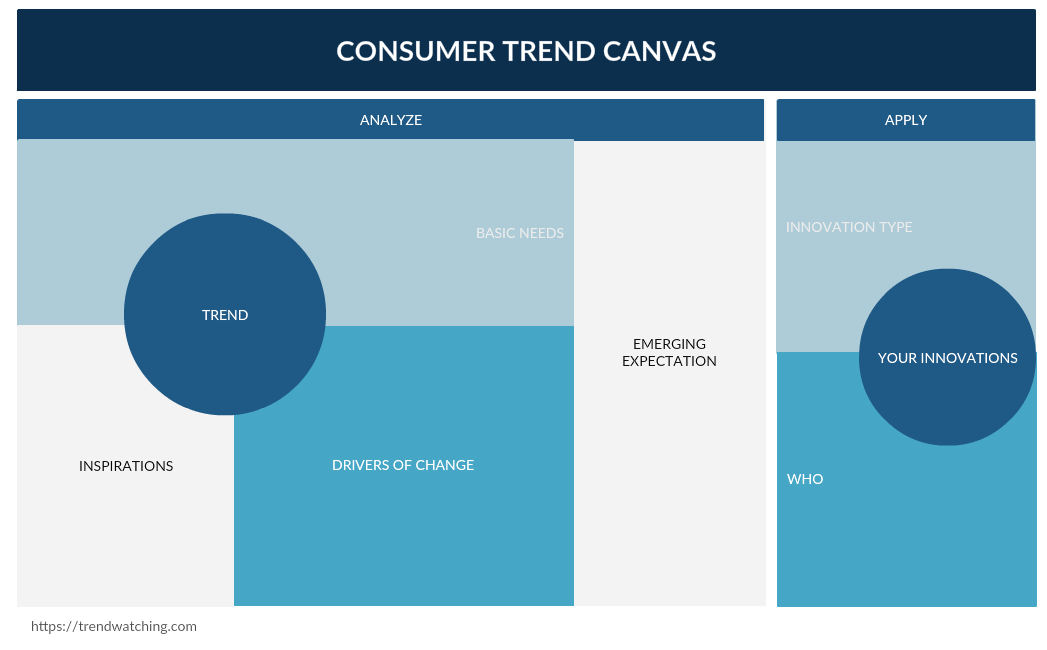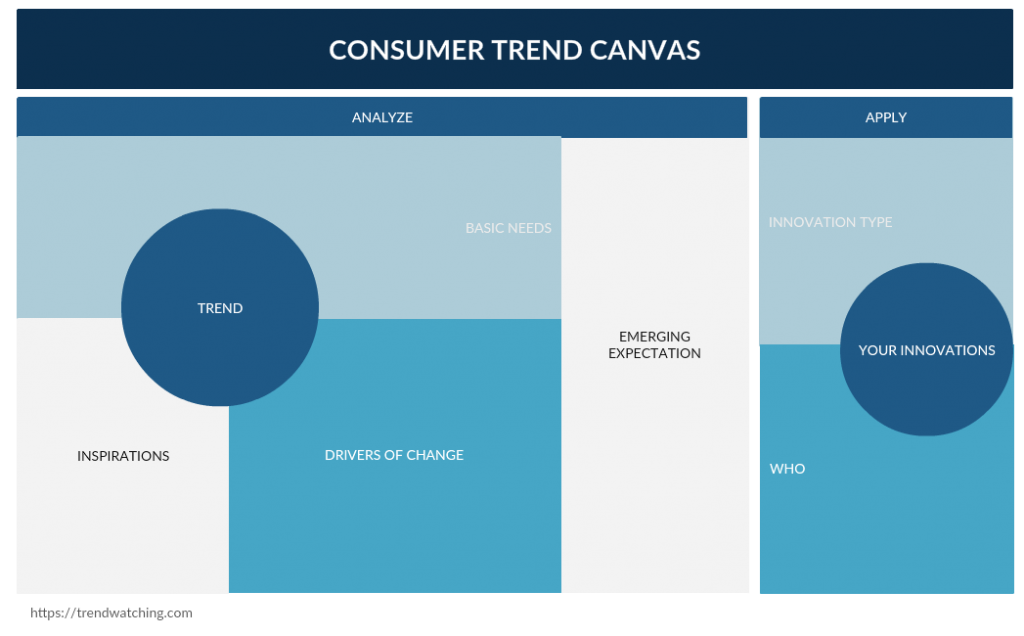 What Other Innovation Methods Are You Familiar With?
These methods for innovation will make sure that you go about generating new ideas for products or services the right way. Follow the steps above and make use of the templates to accelerate the process.
Are there any other methods of innovation that you are familiar with? Share them with us in the comments below.