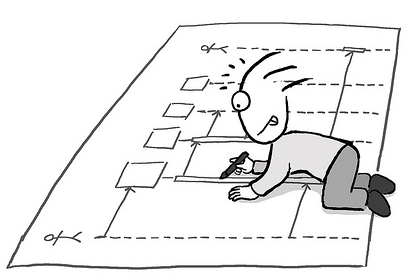 With the bug fixes that went into production last week, we introduced a whole new bunch of Smart Shapes to help make your UML diagrams faster and easier than ever before to draw and share in Creately.
You can check out the new features for online UML and Class Diagrams on our site, but I'd like to give you a quick run through of all the new UML capabilities.
More UML Shapes
Many more smart shapes for UML including KObject sets for:
Class Diagrams
Activity Diagrams
Collaboration Diagrams
Component Diagrams
Deployment Diagrams
Entity Relationship Diagrams (ERD)
Object Diagrams
State Chart
Use Case Diagrams
New Smarter Connectors
UML diagrams are easier than ever before. With Creately's Smart Connectors, the right arrowheads, line types and object relationship types are automatically selected depending on the UML diagram you're creating.
1-Click Twitter Button
Sharing you UML designs has never been easier. Invite your team to collaborate on directly Creately or just publish your diagrams to a special short-URL to Tweet your diagrams directly from Creately.
So if you haven't tried it yet, check out Creately for collaborative UML diagramming.
Photo: Adapted from joone4u