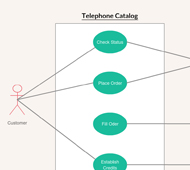 Use Case Diagrams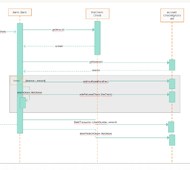 UML Sequence Diagrams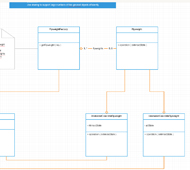 UML Class Diagrams
Some of our customers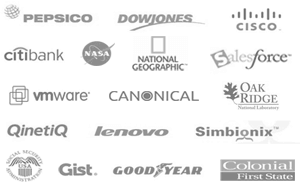 Draw UML Diagrams Faster Using Our UML Specific Features
Creately has some unique UML specific features to create UML diagram in an efficient manner. For example if you're drawing a class diagram and connect two objects our smart connectors will detect that it's a class diagram and a drop down will come so you can select the relationship type of that connector. Our text to shapes feature helps you modify and format various UML objects exactly the way you want them just by changing the text within the container. Powerful features like this make drawing UML diagrams fun and productive.
Hundreds of UML Diagram Templates to Get Started Fast
Shown above are some UML diagram templates available to our user. You can access this professionally designed template from the drawing area as well as browsing through the community. Many more are added everyday thanks to our awesome user community. We have templates for many UML diagram types including class diagrams, sequence diagrams, ER diagrams, component diagram and more.
Extensive Library Covering Many UML Diagram Types
We have separate libraries for many UML diagram types so you can draw your preferred UML diagram without cluttering the drawing interface. You can load them as you please and remove them with a single click. When creating a new diagram you have to select a diagram type and all supported UML diagram types are show in the list. Select which one you want and we'll load all the necessary libraries for you.
Draw UML Diagrams Online or Offline
We are primarily a web based tool and you can use it to draw UML online without worrying about installs, downloads or operating systems. In case you need to draw UML diagrams offline we have a desktop version of our UML software which works on Windows, Mac and Linux. The diagrams you draw on desktop are automatically synced with your online account soon as you connect to the Internet so you never have to worry about maintaining two copies in your desktop and online account.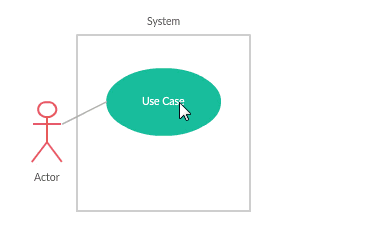 Drawing UML is 3 Times Faster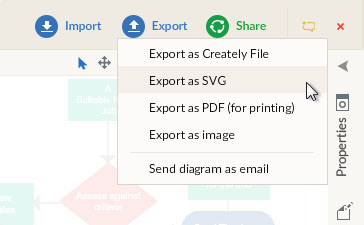 Multiple exporting options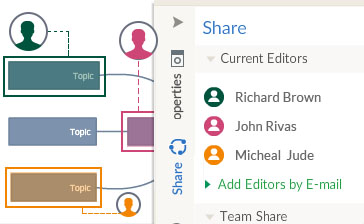 Work together with real-time collaboration
Available on:
windows,apple,linux
web browsers