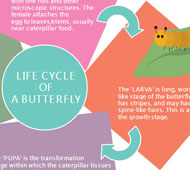 Concept map chart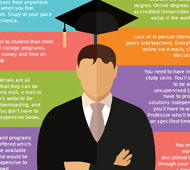 Compare and contrast diagram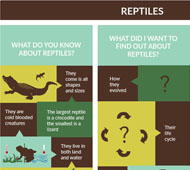 KWL chart template
Some of our customers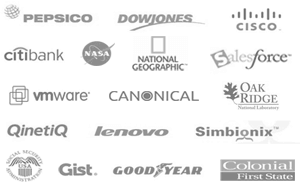 Why Creating Graphic Organizers is Easier with Creately
Graphic organizers comes in various forms and our powerful productivity features will cut down the time spent on drawing them. Our 1-click create and connect feature lets you create and connect the next object in 1 single click. With most other diagramming tools you need at least 3 clicks to drag the object, create the connector and connect it with the object.
Our smart objects and connectors automatically adjust according to the diagram so you don't have to manually rearrange things as soon as you change a position of one object. This alone will save you plenty of time when working with large graphic organizers that requires dragging and moving objects.
The integrated Google image search and icon finder search make it very easy to add images to your graphic organizers. No more searching, saving and importing. Use the built in search box and just drag the image to the graphic organizer you're creating. We thought about all your needs and created a graphic organizer software to make online graphic organizers a piece of a cake.
Many Presentation and Exporting Options
We provide you with multiple ways to present and export your diagram. Not only do we allow you to export the diagram but you can even preserve the various links in the diagram if you export it as a PDF or a SVG. This brings additional value to your exported diagrams and make the more data rich as well.
With SVG export you can draw using our software and add design elements to it using other SVG editors like Adobe Illustrator. This comes in handy when you have to add professional design elements to your graphic organizer.
Having trouble displaying a large graphic organizer in a website or a blog? Our specially designed viewer helps you to embed any large graphic organizer in small spaces and view it using zooming functions. You can zoom in, zoom out, move the image by dragging and do a whole lot more. Viewing large diagram in a web page couldn't get any easier.
There are many other exporting and presentation features for you to play around with. Our tools remove limitations and help you to be imaginative and creative. Just give it a try and feel the difference.
Create Graphic Organizers Together with Real-Time Collaboration
Graphic organizers are great for collaborative diagramming. Students can work as groups on the same diagram or students and teachers can work together on a diagram as well. Our real-time collaboration features makes this process very simple and easy. Everyone working on the diagram can see each others changes in real-time, contributing to a fun learning experience.
Every change is preserved in the revision history so you can easily analyze the changes and reverse them if necessary. This is great if a teacher wants to look at the changes made and make any correction if necessary.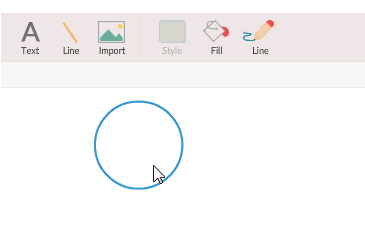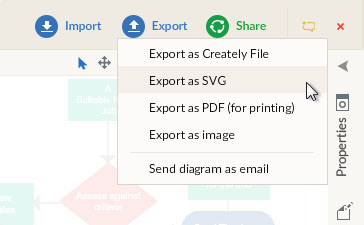 Multiple exporting options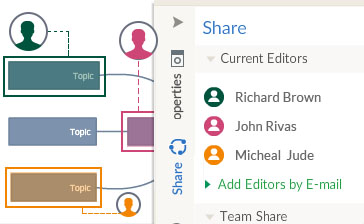 Work together with real-time collaboration
Professionally Designed Graphic Organizer Templates
Drawing from scratch can be hard and time consuming. Especially for thing like KWL charts, ISP charts and story boards which pretty much has the same structure. That's why we have created some colorful graphic organizer templates which will be instantly loved by children. We have KWL templates, ISP templates, storyboard templates, Venn diagram templates and many other templates that will be very useful in a classroom environment.
Available on:
windows,apple,linux
web browsers