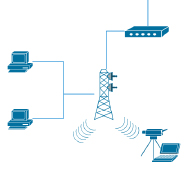 Network Topology Diagram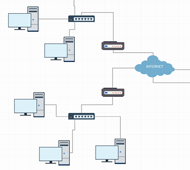 Cisco Network Diagram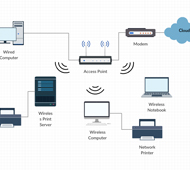 Wireless Network Diagram
Some of our customers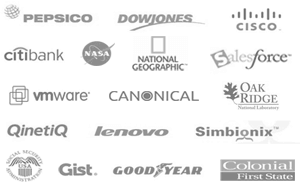 Network Topology Diagrams, Cisco Diagrams, Rack Diagram Templates & More
Draw professional network diagrams with Creately network diagram software. With Creately's online network diagram software you can draw a simple network diagram to a complex network topology diagram without much effort. Shown above are some network diagram templates available to our users, including network topology diagram templates. Other than the templates we have a huge collection of network diagram objects in our libraries. You can learn how to draw network diagrams with Creately. It doesn't matter if you are a starter or a pro, you can make use of our resources to learn more about drawing network diagrams with Creately.
Network Diagram Software Packed With Unique Features
Our network diagram tool has built in Google image search integration. Which means you can simple drag and drop images from the web without having to download and import them first. This will make it much easier to add colorful images to your network diagram. We go beyond the traditional network diagram software and provide our users with an amazing drawing experience. Creately network diagram software offers amazing flexibility to draw professional network diagrams. Creately is not just about drawing network topology diagrams. All your network diagrams will be applicable to real world scenarios with real-world rules applied. For an example you will not be able to make incorrect connections with the network devices. You will be able to have fun learning how to draw network diagrams.
Learn Share & Collaborate
Share your network diagrams with your team mates and draw network diagrams together with our real time collaboration. You can even share your diagrams in social media with the people you want. Creately easy sharing allows you to take your diagrams to the world while protecting the privacy of your diagrams. Start drawing topology, Cisco and rack diagrams with Creately now!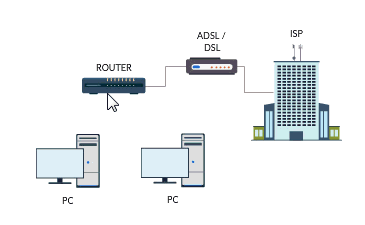 Drawing Network Diagram is 3 Times Faster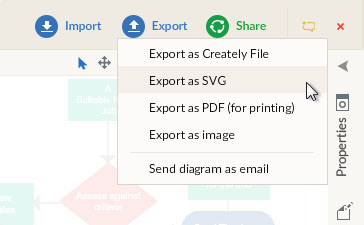 Multiple exporting options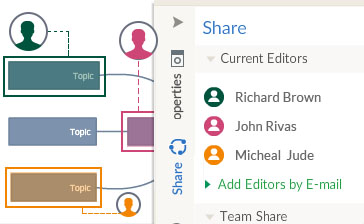 Work together with real-time collaboration
Available on:
windows,apple,linux
web browsers