Want to write about Creately? This page is there to help you along the way by providing logos, screenshots, videos and relevant information about Creately.
Quick Links
If you want to try the product before writing about it then we can provide you with free professional accounts and desktop licenses. Simply drop a mail to support@creately.com mentioning your blog.
Videos
Most times a 2 minute video can describe a product better than 1000 words. Below video does a great job of explaining Creately. For more diagram/feature specific videos check out our YouTube channel.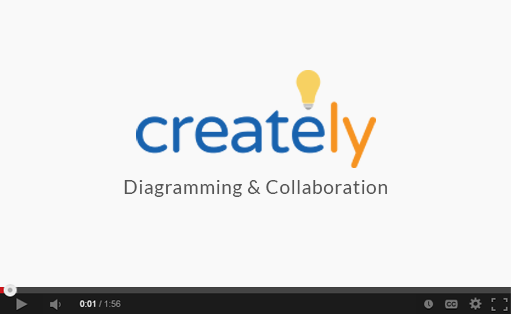 Watch how it works
Important Links
This section lists down important pages in Creately. You can use them to learn more about Creately or simply link to them so your users can benefit.
Screenshots of Important Features
Images add more depth to your articles. Below screenshots highlights some of our best features so feel free to include them.
Download Screenshots
Add the next shape and the line connecting it, with a single click and drag.

Different toolbars for shapes, connectors and multi-select.
Createy's Smart objects know how to behave when you draw them out.

The perfect shared canvas or whiteboard.
Align and fix heights with the context toolbar.

Customize every aspect of styles from lines to gradients.