Building a brand cannot be done overnight. It may take days and even months, and you will have to continue to maintain and improve it till the end.

In this guide, we will discuss how to build a brand. We have also provided useful templates that you can use to facilitate different steps of the brand building process. Simplify click on them to edit and download.
What is a Brand?
First things first. Let's start by defining what a brand is.

A brand is what helps distinguish your product or service from others in the market. Your band is usually identified through your company name, logo, colors, design, message and other features that help you be unique.

It is the image your customers associate your organization, product or service with, or how they perceive you. It helps your customer build an emotional relationship with you.

How to Build a Brand
We have simplified the brand building process by dividing it to 8 easy steps below. Follow them through to build a powerful brand for your business or your own personal brand.
Identify and Research Your Target Audience
When building your brand, it is important to know who you are reaching out to. Their needs, problems, challenges should be the focus of the product or service you offer as a solution.

Learning about your target audience will help you shape your brand effectively and keep your marketing efforts focused. For example, it can help you select a language style and tone that can appeal to them easily.

Gather both quantitative data such as the customer's age, gender, occupation etc. and qualitative data like challenges, needs, lifestyle etc. A customer profile can help you document the needed information.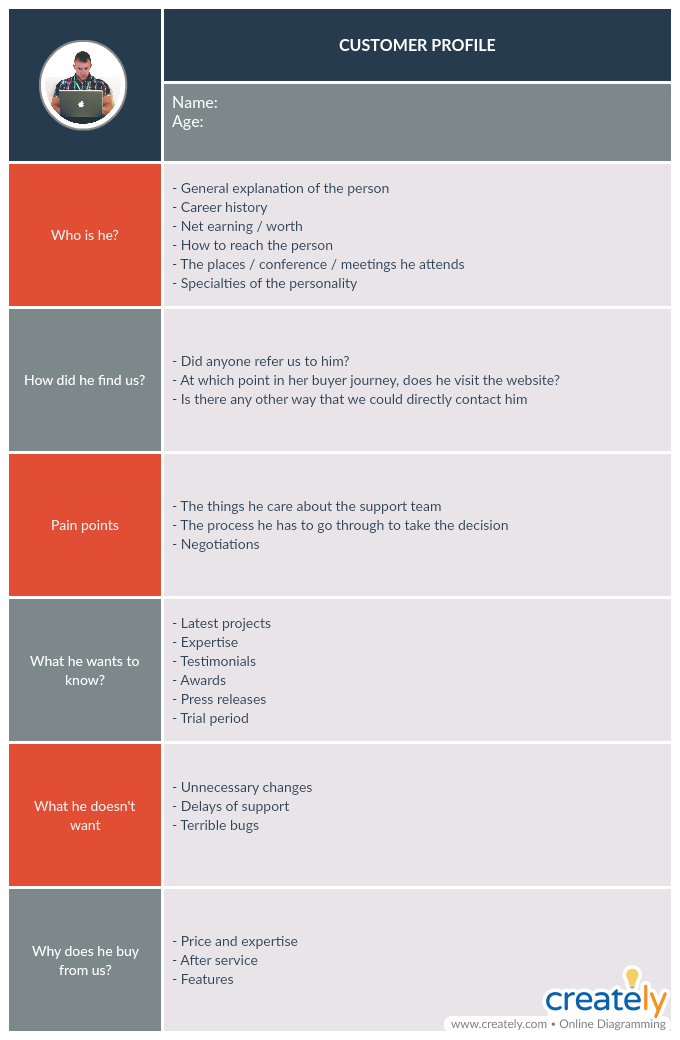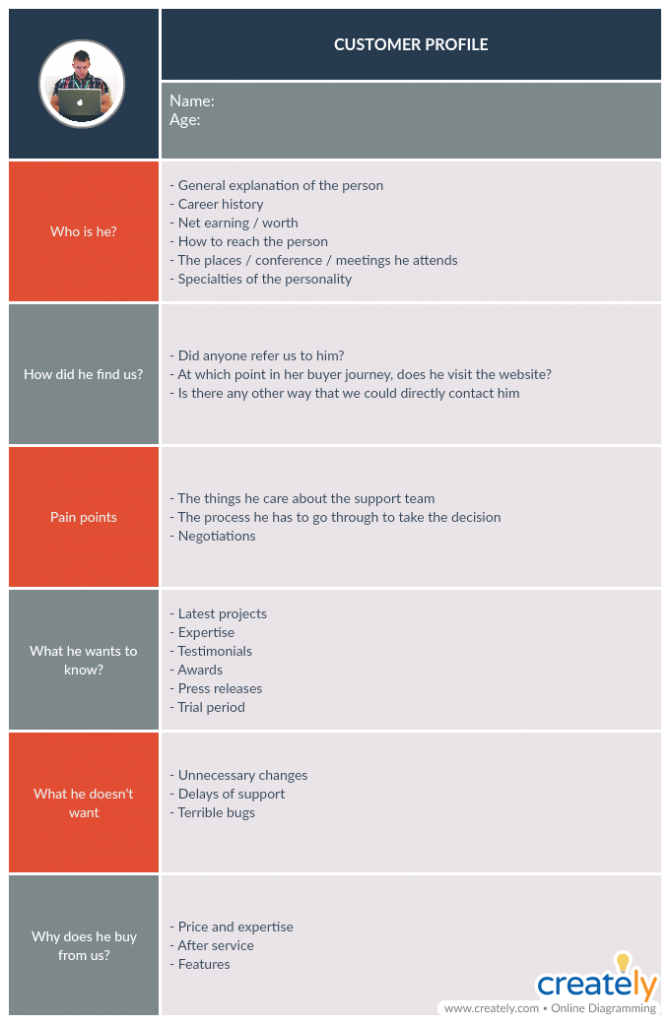 Conduct a Competitor Analysis
Understanding the market's current situation is equally important.
Learn what your competitors are offering to their customers, their strengths and weaknesses, and how your customers perceive them. It will help you identify what you should do to differentiate yourself from the rest.

A couple of tools you can use here are the SWOT analysis and the perceptual map.

The SWOT analysis is ideal to gather your team together and identify the strengths and weaknesses of your competitors, and the threats and opportunities they have created in the market for you.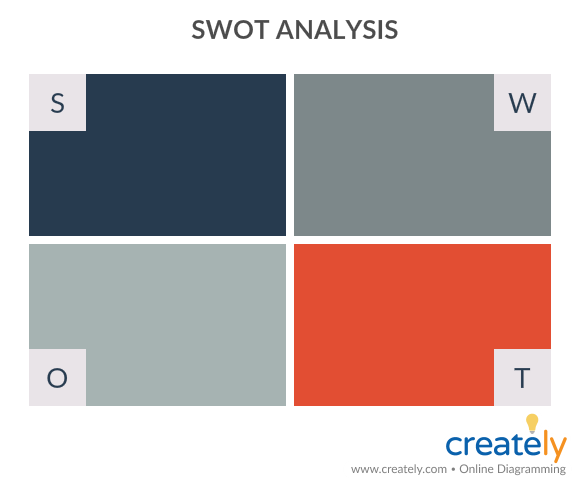 And the perceptual map will allow you to understand how your average target customer perceives the products of your competitors.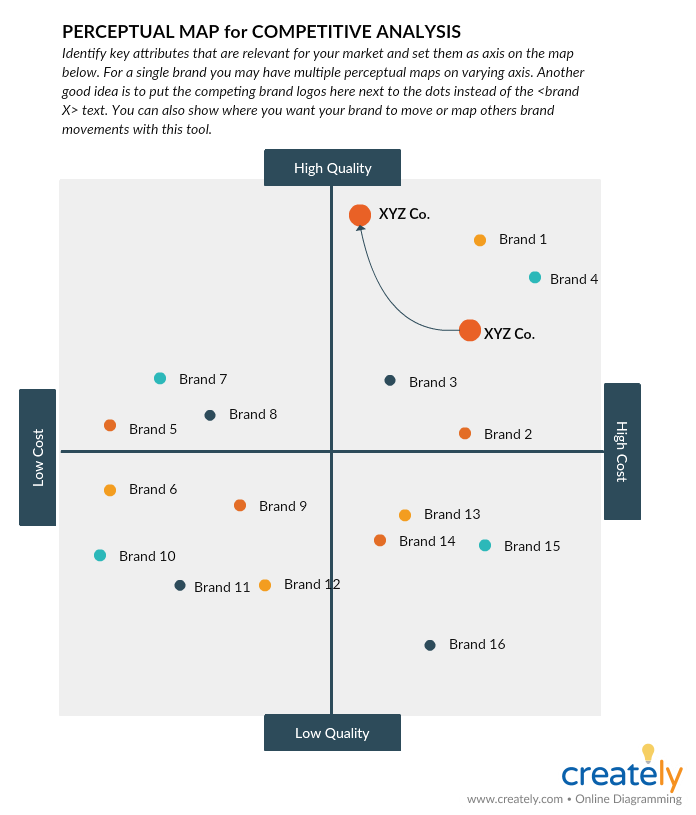 Keep a competitor profile completed. You can refer to this when developing marketing strategies or doing a rebranding project.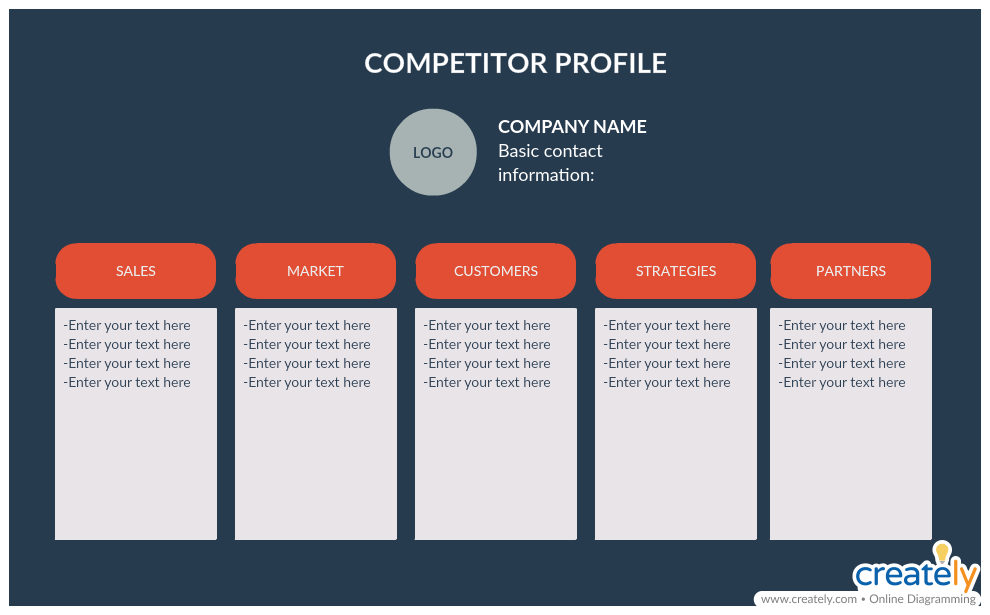 Read our post on conducting a competitor analysis to learn about the steps you need to take and the tools you should use.
Define Your Brand Mission Statement
This is the reason why your brand exists. It should include the values your brand would offer the customer.

You mission should be reflected in your logo, tagline, marketing messages, and brand personality.

Develop Your Brand Identity
Your brand identity is how it appears to your customers. It is expressed through the logo, typography, colors, photography, iconography etc.

Logo: Creating the right logo takes time. You will have to iterate until you have created a logo that embodies your mission statement, and highlights it even without the help of colors. And make sure that it can be scaled to work at all sizes.

Colors: When you are selecting colors, pay attention to the emotions you want to trigger. Make sure that the color palette you select is clean and not overwhelming while at the same time complements your logo and brand identity.

Typography: When selecting a font you must take the shapes used in your logo into consideration. Refrain from using more that 3 types of fonts.

And when selecting other visual elements such as illustrations, symbols, and design systems, make sure that they help your brand stand out from the rest while reflecting your identity.
Using the brand identity prism, you can plan how to create a strong brand identity that embodies your core values. Refer to our resource Kapferer's brand identity prism to learn how to use it.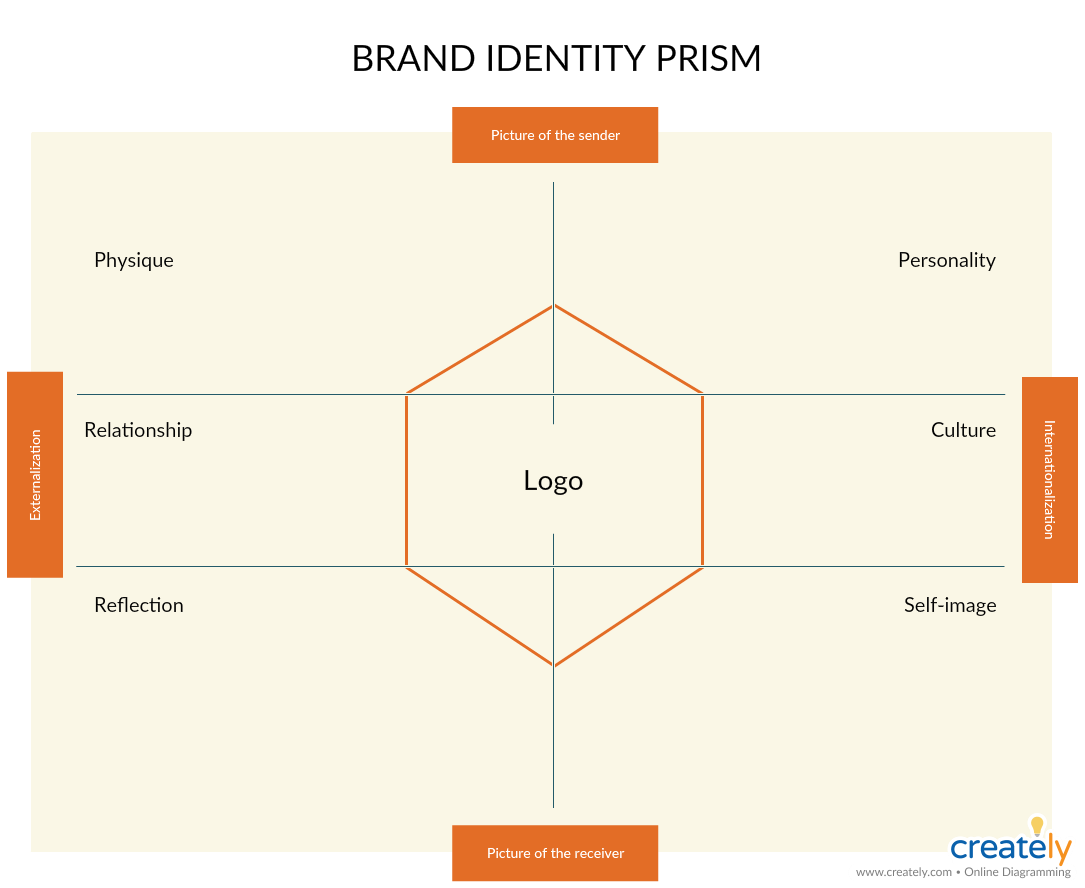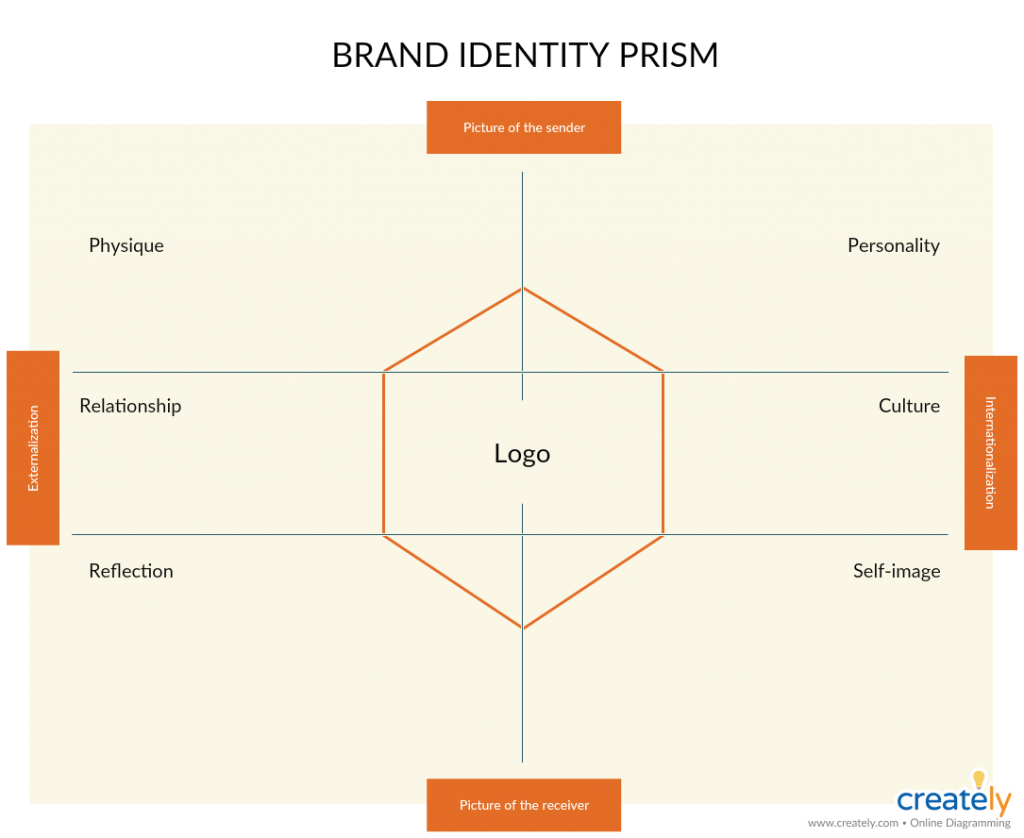 Define Your Brand Personality
What sort of qualities your brand would have if it were a person?
When establishing your brand personality, you need to define how you want your brand to communicate and behave. This will help you define your brand voice. Accordingly, assign your brand human personality traits.
You can use the brand personality spectrum here.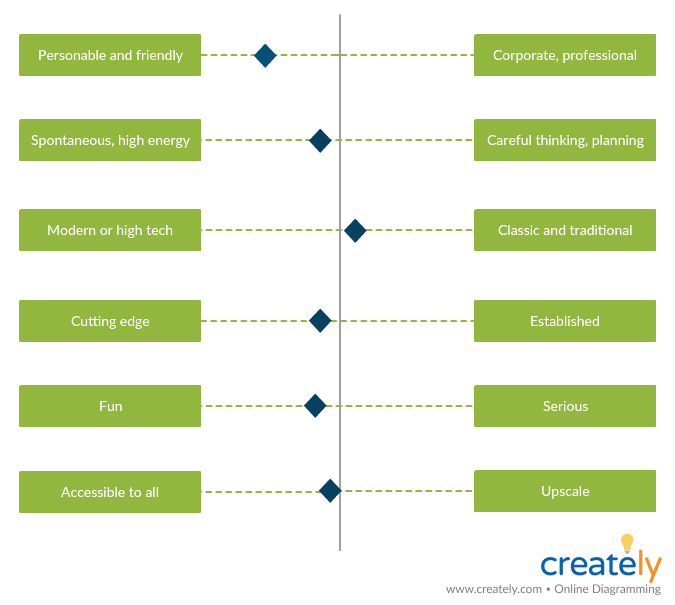 If most of the dots are towards the left side of the spectrum, you can consider yourself as an energetic and fast-moving brand.
If the dots are placed towards the right, you can consider yourself to be traditional, professional and more corporate.
Create a Catchy Tagline/ Slogan
A tagline should convey what you do using one short sentence. It often appears on business cards, flyers, websites, etc. and just like the logo, it should be memorable and reflect what your brand stands for.
Check out this resource to learn how to write an effective tagline for your business.
Market Your Brand
Once you have accomplished building a strong brand, it's time to bring it in front of the people. To effectively do this, you need a proper marketing strategy.

Integrate your brand into various aspects of your business that your customers interact with. This could include flyers, billboards, packaging, websites, emails, etc.

Incorporate the different elements of your brand when setting up digital marketing platforms such as social media accounts, ecommerce websites, blogs etc.
Stay Consistent Throughout
Be consistent with your brand voice and other visual elements throughout your communication with the audience.

Make sure that your employees are actively involved in promoting your brand as well. You can create brand guidelines and share them with all departments for reference and frequently discuss and remind them of the brand values.

Monitor how your brand and message is received by the customers. Take their feedback into consideration and make adjustments.

Any Tips for Developing a Brand?
If you can meet and exceed what your brand promises to your customers, it will always be remembered. Focus on your customer needs, but also stay true to your brand values.

Have you got any other tips on building a brand? Do share them with us in the comment section below.