Chrome Webstore launched on Tuesday and Creately is a featured app!  You can get access to the goodness here.
What does it do? It adds a nice big Creately icon to your Chrome Browser and connects to your google account for authentication. Creately the Web App is now a first class citizen on your browser. We believe this is a major stepping stone in erasing the difference that remains between Web Apps and Desktop Apps.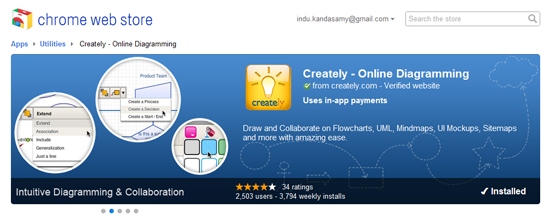 So we are on. The experience is awesome and lots of you may have tried it already. If not, go, install and don't forget to leave us a rating!