Emulating Your Conference Room
Teams collaborating in a single location around a whiteboard are able to come up with great ideas effectively. When you think of brainstorming or planning together, this is what you'd imagine you'd be doing. 
However, that's no longer viable now with isolation and social-distancing requirements due to COVID19. The effects of COVID-19 have been clearly disruptive of organization work patterns and processes.
How to overcome this situation? The most common solution adopted is a conference call and a screen sharing session. But this solution is far from ideal. The interactivity, communication, contributions (to make changes) for each participant is either limited or missing.
We at Creately exist to help teams collaborate visually. We took a good hard look at this problem and re-prioritized our roadmap to come up with a solution to adapt to this situation in a more effective way.
Today we are launching real-time mouse tracking, change previews, AND in-app video conferencing. What are we trying to accomplish? Emulate your in-person conference room brainstorming session. Only in a much better way.
By integrating the video collaboration, showing the mouse pointers, and managing the conference flow by understanding who is speaking and what they are doing, Creately is now able to deliver a high-fidelity experience that feels like you are in a real, shared location working together.
Real-Time Mouse Tracking and Previews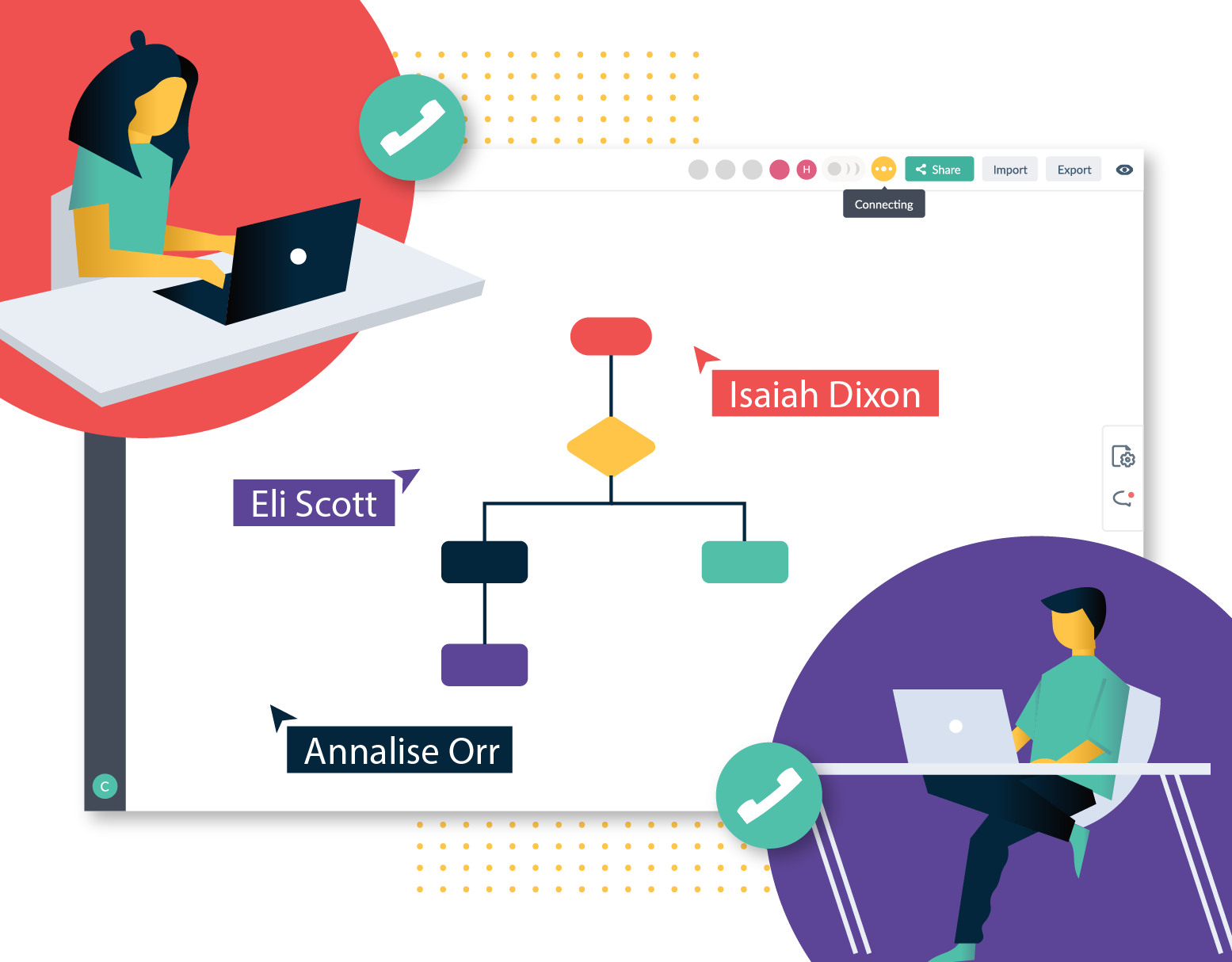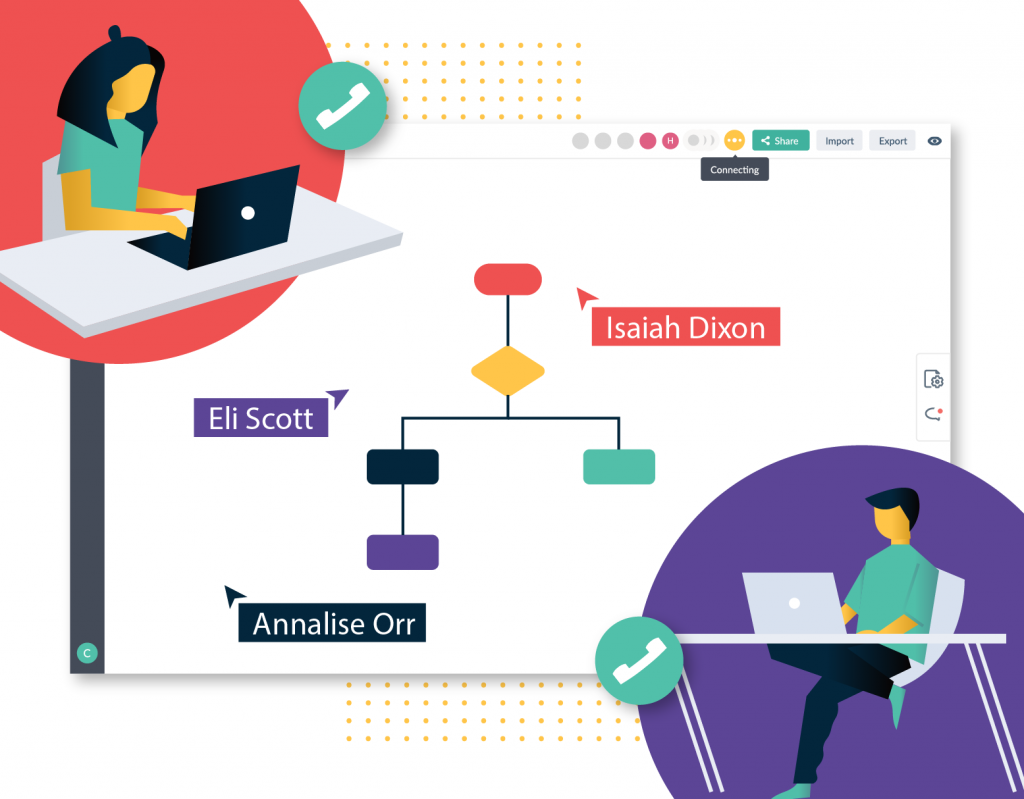 Creately has always been able to show real-time updates to the document. However, this was after the other person finished their changes. You didn't see them making the change. You see it a split second after.
The effect of looking at someone making a change should feel like you are sitting next to them, looking at the same thing as they make the change. It amplifies the connection between the participants of the meeting and provides for richer interaction and experience.
So Creately now shows you not only where another participant's mouse-pointer is, but the changes they are making as they make it.
Be it typing something in, or looking through color selections, or choosing where to connect an arrow on to another shape.
Built-in Video Conferencing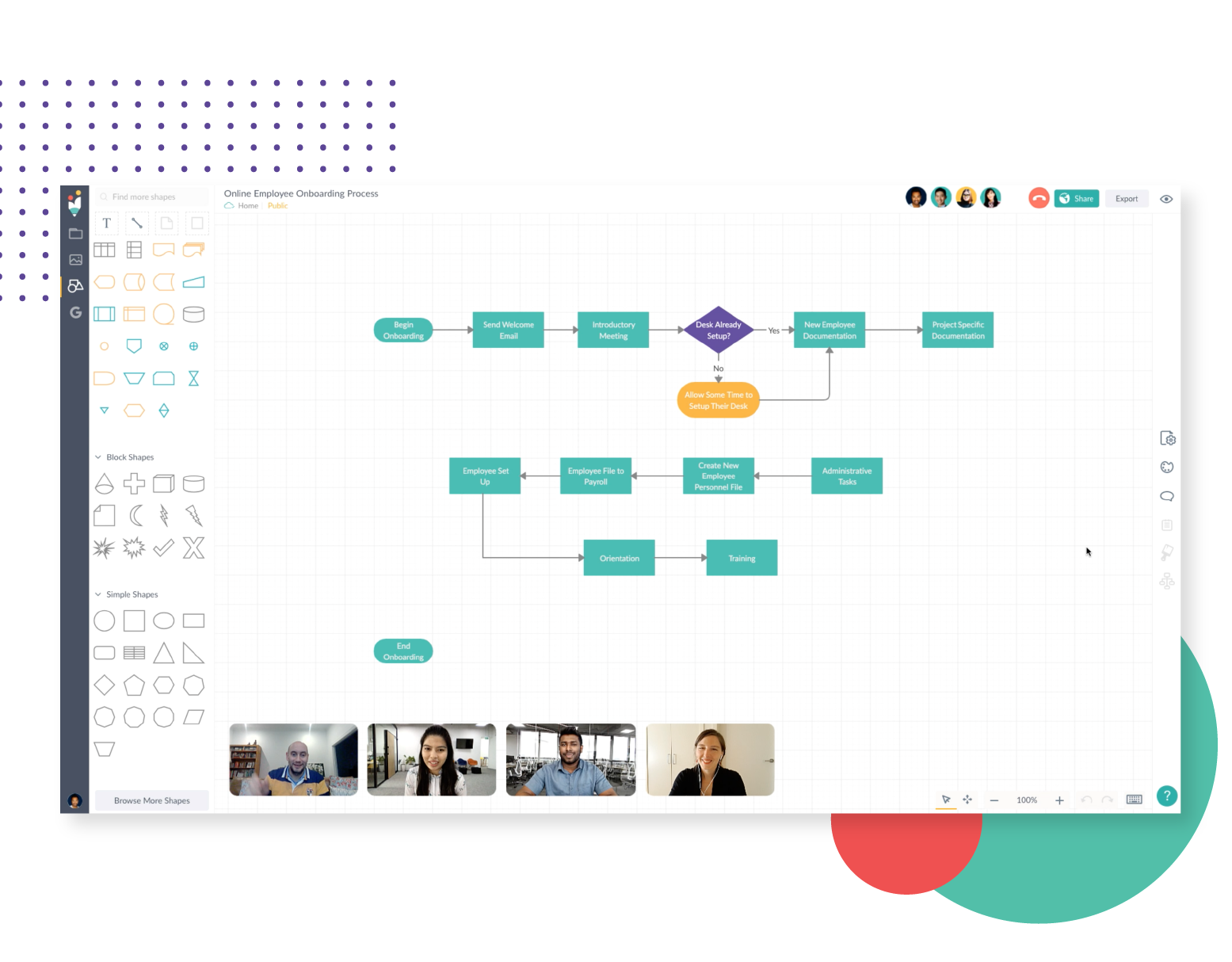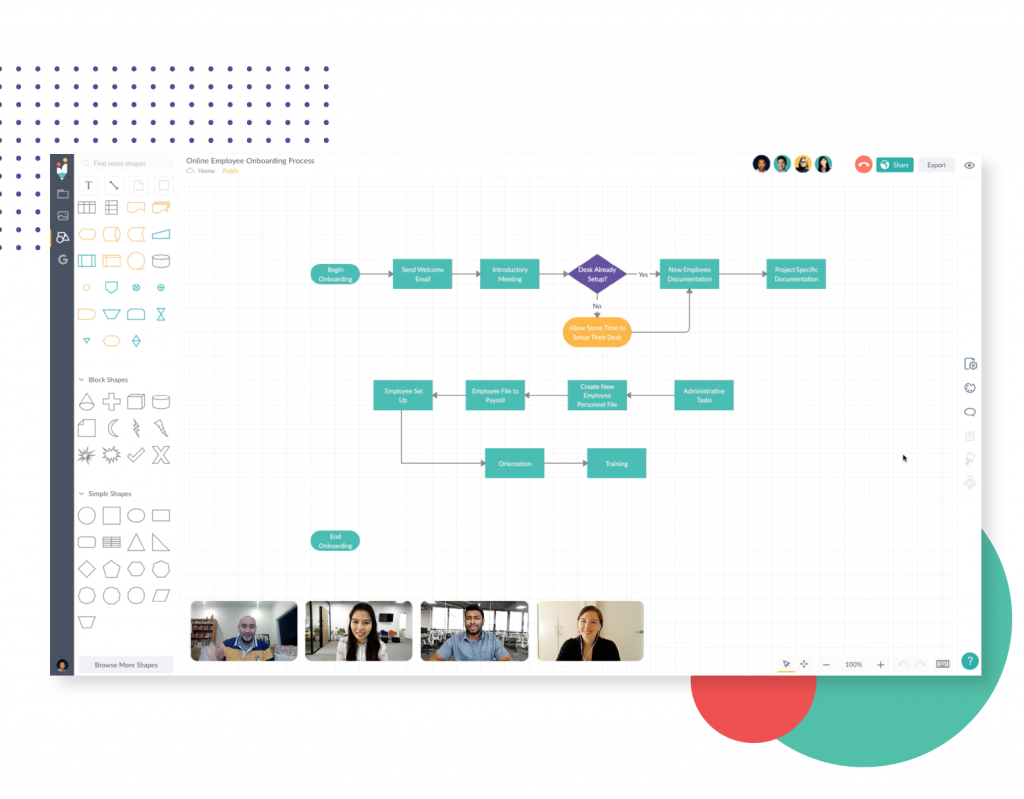 Conferencing has now become the default way of communicating, with Zoom shooting into mainstream popularity almost overnight.
Being able to see others as you work together on an idea on a canvas is a powerful experience. So we tried to give you that experience. Having a conference app like Zoom, overlaid over a real-time Creately session seemed a disjointed experience to us.
We think you deserve better.
So we built Creately's conferencing right into the canvas.
You can start a call with others from the top bar, they will be notified to join the conference. When people speak, you see their mouse pointers also highlighted so you can easily see what they are talking about.
If you have a large number of people on the document at the same time, we'll intelligently control the experience so that it'll be easier to follow the primary course of events on the discussion.
At launch, 1-1 conferencing is now available to everyone, including our free users. Calls beyond that are accessible on our Team and Enterprise plans. The good news is that our team plans are still under the 50% off COVID/ WFH offer. You can lock that offer in for a year.
This is also the first cut of our effort to emulate in-person visual collaboration, stay tuned for more features and capabilities shipping soon in this direction.
Thank us later 🙂