Understanding and recognizing your target audience correctly is, perhaps, the most crucial step in any successful marketing strategy. A well-established target audience can drive a brand's growth, marketing strategies and equity, leading to the overall improvement of the bottom line. In this post, we will go through the key elements that you will need to conduct a target audience analysis.
What is a Target Audience?
A target audience is the pool of potential customers in your business. It is a group of people who are most likely to be interested in purchasing your product or service. People in an identified target audience share certain similar demographics, such as gender, location, age, socioeconomic status, and education, to name a few.
What is a Target Audience Analysis?
Target audience analysis involves the research of a range of demographics and psychographics. All information obtained is then analyzed to provide useful data that will help to inform consumer insights and, most importantly, customer pain points and buyer personas.
A few questions that a target audience analysis will help you to answer are:
Who are your customers and what markets can you capitalize on?
Who are your competitors?
How can you reach potential customers?
Are you reaching the right group of people with the right messages?
What products or services do they want?
How can you personalize the user experience?
How do the customers benefit from your products/services?
What is your customer's price point?
What are the groups affected by your business or service?
Customer Pain Points
Customer pain points are challenges or issues that a current or prospective customer faces in the marketplace along the buyer's journey. A few examples of customer pain points are money, health, and communication issues. One key point in a marketing strategy is to identify the pain points to provide solutions that will build confidence and trust among customers.
Buyer Persona
A buyer persona is the detailed description of an individual that best represents your target audience. The persona is a semi-fictional profile that is built on in-depth research. By creating a buyer persona, you can better understand and prioritize the requirements of your audience that will help to create a marketing strategy, which targets your ideal customer segment. (To learn more and to start creating buyer personas check out The Easy Guide to Creating a Buyer Persona with Free Editable Templates).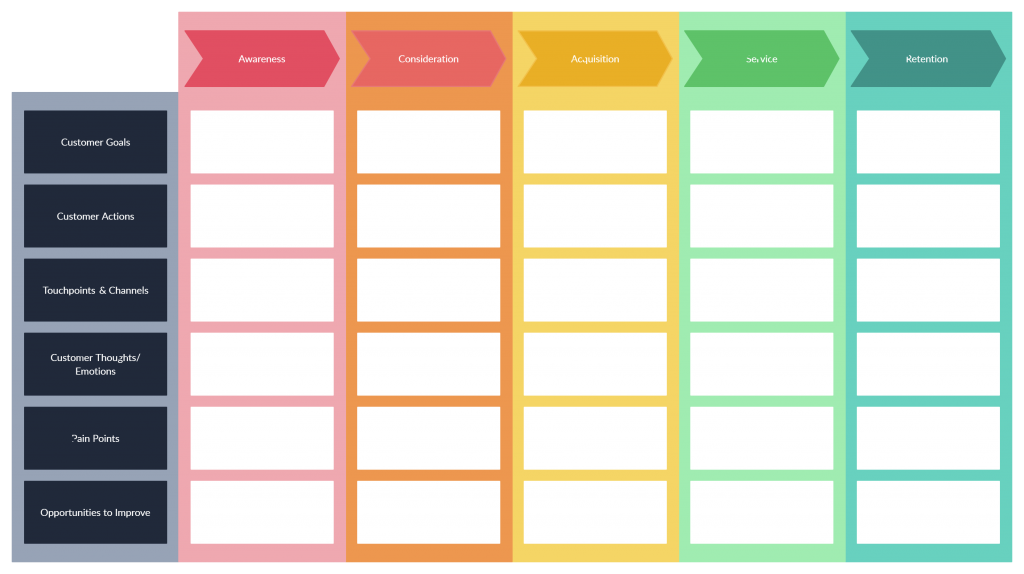 Why is it Important?
Customers are at the heart of any business or service. Without their support, a business could not be successful or profitable. Therefore, one of the most important goals of any business is to increase their customer base. In order to do so, it is crucial to identify who best resonates with your product or service, as this can affect your business strategy and product development decisions as well.
Certain research has shown that without a correctly identified target audience, businesses struggle to keep afloat and to create an effective marketing strategy to reach potential customers. (To know more about marketing intelligence strategy, check out How to Implement a Successful Marketing Intelligence Strategy).
Benefits of a Target Audience Analysis
By identifying and targeting audiences that are uniquely interested in your products and services, you can convert interested parties to customers faster
Ability to put together cost-effective marketing strategies that save valuable resources, time, money and effort.
Ability to create personalized content that is effective and result-driven.
Identify the requirements of customers and meet them to increase customer satisfaction.
Increase the number of customers by increasing the conversion rates.
Strengthen your market position to increase market share and establish your brand in the market.
What are the Types of Audience Analysis?
There are three main types of audience analysis.
Demographics

Demographic data includes, but is not limited to, age, gender, income, employment status, location, and education.

Psychographics

Psychographics is a qualitative method that focuses on consumers' psychological traits, such as values, opinions, attitudes, interests, goals, and lifestyle. Identifying these traits will lead you to understand the potential pain points of your customer segment. However, psychographic data is subjective when compared to demographic data that relies on hard statistics. The main areas to focus on would include interests, hobbies, and opinions.

Situational

Situational analysis helps to make a realistic assessment of your business by defining potential customers, evaluating projected growth and assessing competitors.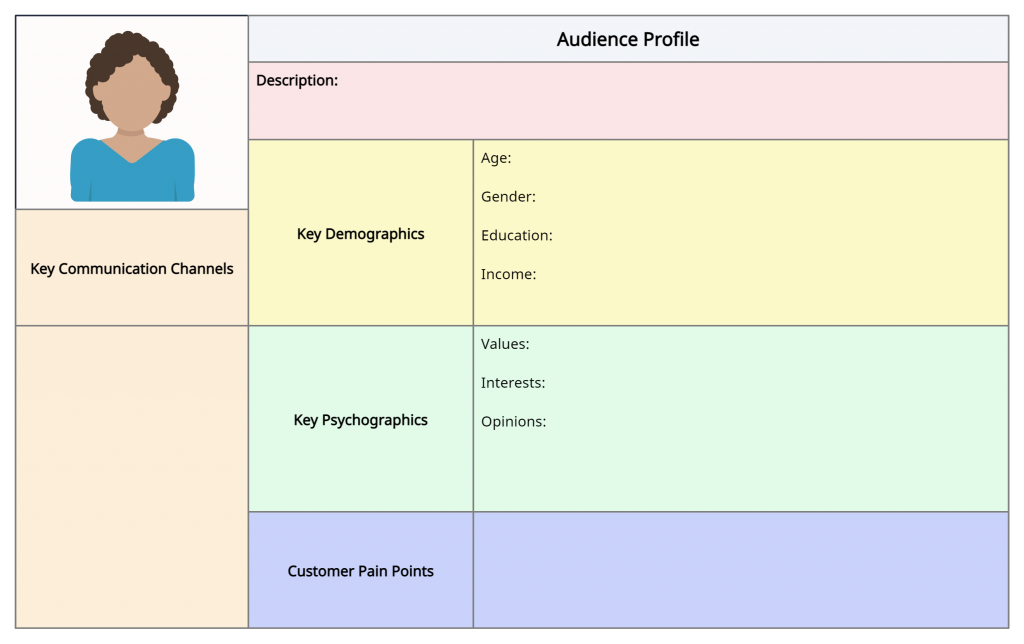 How to Identify Your Target Audience?
There are many ways to identify your target audience. It is always best to use several methods to pin down your target audience to be comprehensive.
Surveys
Surveys involve a series of questions asked from a group of respondents. You can ask your selected audience their interests and preferences through a survey. However, before you start, make sure to define your goal, audience to be surveyed, tools and relevant questions. You can use platforms such as Creately's Likert Scale Template, Google Forms and Survey Monkey.
Google Analytics
It is no secret that Google is the most popular search engine. Google Analytics collects information from websites and store records. Information collected includes time spent on each site, number of visits, and other important consumer behaviors. This gathered information provides insight into your existing customer base and those visiting new.
Social media sites are all about creating content and reaching targeted audiences. Users of Facebook and Instagram rely on Insights to inform their content direction. You can track metrics such as likes, follows, shares and profile visits to study what content gets the most engagement.
Competitor Websites
Observe and analyze your competitors' websites and social media presence.
Online Forums, Groups and Blogs
Join in a few online groups and forums such as Reddit and Quora to explore and join in relevant discussions. All these forums cover a broad range of topics that you can go through. Also, look into joining and observing niche forums that are relevant to your business and industry blogs.
Interviews
Interviews are usually conducted between a researcher and a respondent or as a focus group discussion. The interviews may consist of structured or unstructured questions. Focus group discussions involve gathering a group of people in a controlled setting where participants are asked a series of questions or are asked to discuss a product or service.
Besides the interviews with external parties, you can also reach out to your sales team, customer service and marketing colleagues who are involved in the marketing or business process.
Feedback
You can get feedback via email or through a website form. Also reviews by customers would help to understand their outlook regarding your services or products.

Key Steps to Follow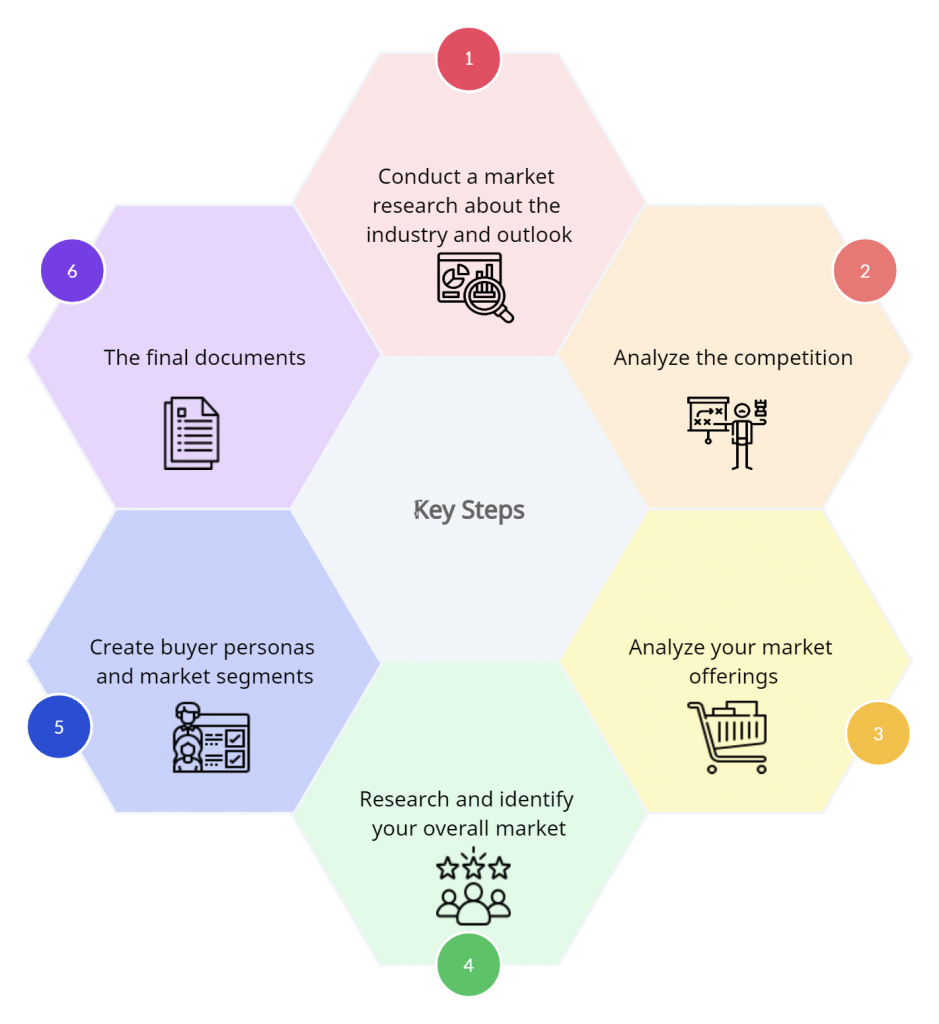 Conduct a Market Research About the Industry and Outlook
Research about your industry, including statistics, growth potential, trends and the future outlook. Analyze the target market and understand the marketplace.
Analyze the Competition
Identify your competitors and conduct a competitor analysis to get a comprehensive view of the market landscape.
Analyze Your Market Offerings
Look into the problems related to your products or services along with whom it may appeal to.
Research and Identify Your Overall Market
Collect demographic, location, and psychographic data. From the many identifying data segments collected, select three to five segments to ensure that the pool of customers is not too narrow or big to handle.
Create Buyer Personas and Market Segments
Put together your ideal customer or buyer persona and segment the market by organizing the groups based on the demographics, psychographics, and other information collected.
The Final Document
Forecast and note down the lead time, marketing costs, potential sales and other strategies. Put together all information, including the forecasted and target audience related data.
Use Creately for Your Target Audience Analysis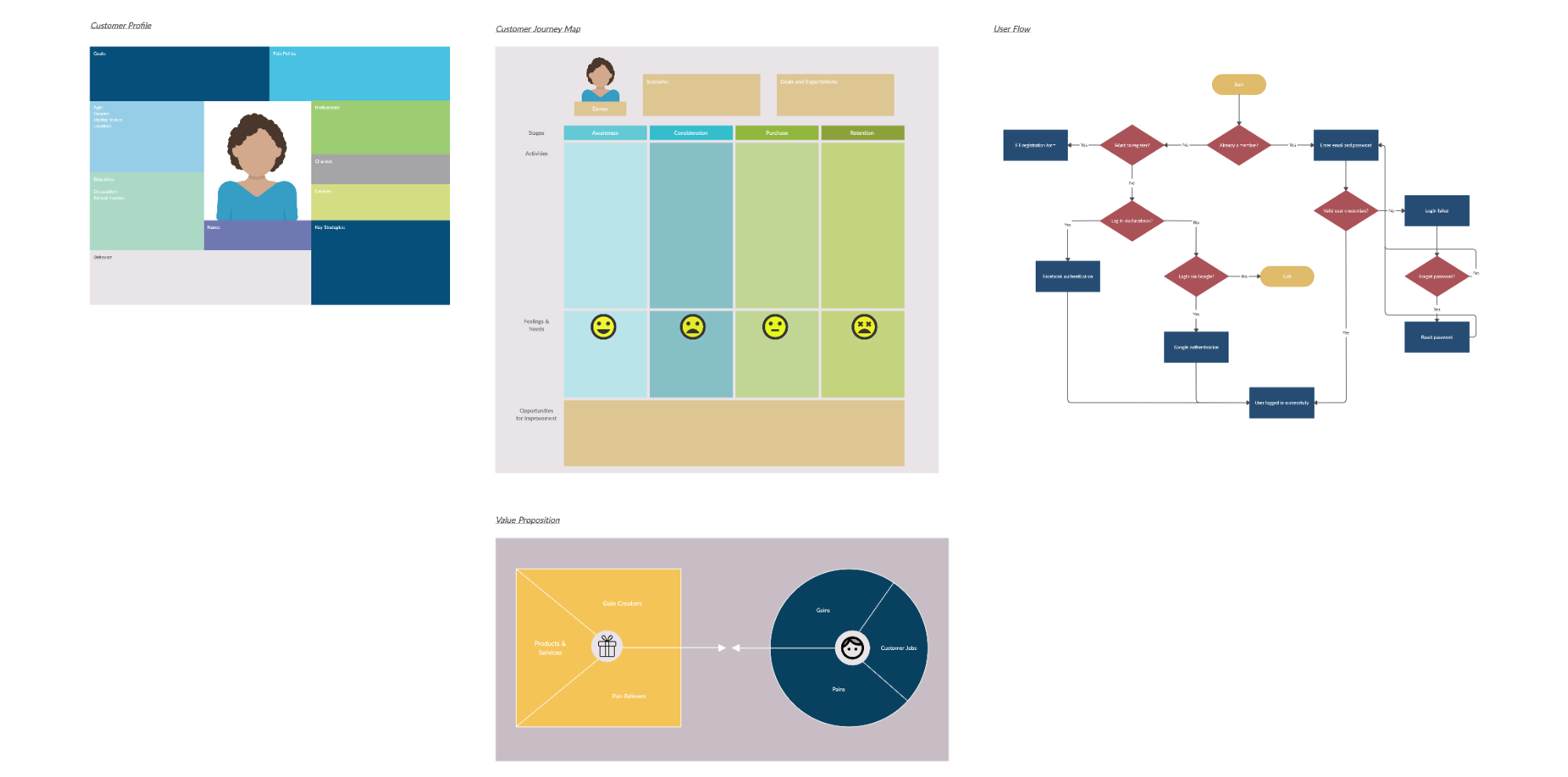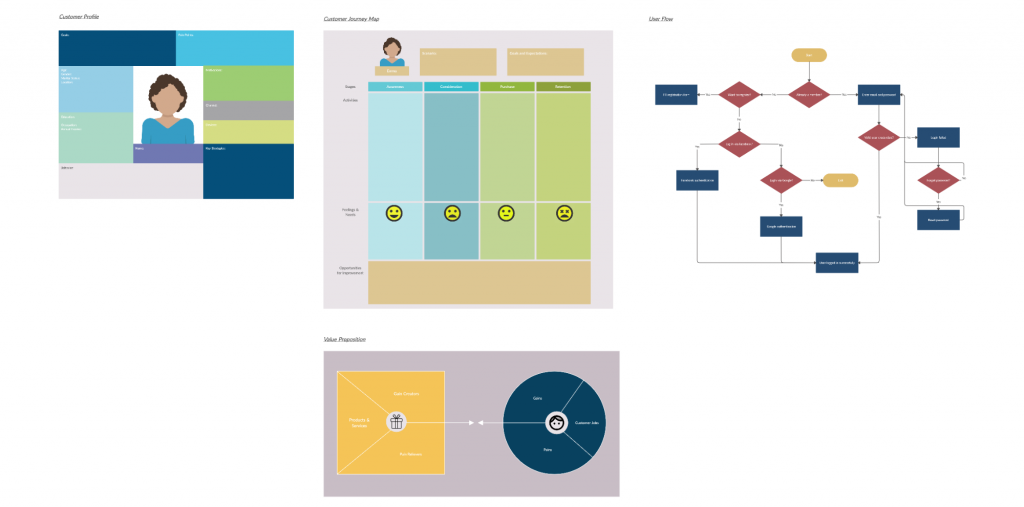 Creately has many tools that can support you in putting together your target audience analysis.
Powerful documentation capabilities with doc blocs and formatting to document all information.
Templates to get you started easily.
Ability to create custom databases with multiple types of data sets.
Interactive data visualization by dragging and dropping data from any data source.
Note panel to add data and information.
Teamshare to share workspaces and folders with your teammates to collaborate.
In-built video conferencing for meetings.
Try Creately to streamline your target audience analysis today!