Albert Einstein once said, "a clever person solves a problem, but a wise person avoids it." However, in business management, how wise you are, depends on your level of marketing intelligence. Marketing intelligence drives wise business decisions.
Let's take a deep dive into what marketing intelligence is and how to earn it, to turn your enterprise from surviving to thriving.
What is Marketing Intelligence?
Marketing intelligence is defined as data gathered on a particular market or product, which are used to interpret business information, predict market trends and identify competitors.
Acquiring marketing intelligence means coming into possession of data that can provide key insights into the behavioural patterns of the business environment. Such information can help understand the pulse of the industry, current players, consumer trends, challenges and opportunities for growth.
Why Do We Need Marketing Intelligence?
Marketing intelligence to a business is, what a lighthouse to a ship is – a guiding light. Marketing intelligence is what guides a company towards the most accurate course of action. As such, decisions made based on valuable information are less likely to fail.
Marketing intelligence includes identifying your audience and their behaviour. A comprehensive understanding of your customers will lead to accurate product pitches to the right customer segment. With marketing intelligence, you have an idea of where your products fit, what problem of customers' are you trying to solve, whether there are similar products out there and any new potential customer segments that can be tapped into.
Pillars of Marketing Intelligence
Know Your Competitors
Conduct a SWOT analysis to determine your strengths, weaknesses and identify opportunities. Once you have a clear idea about your company's market position, proceed to conduct a good study of your competitors. This will help you gain insight into their strong points and shortcomings. A competitor analysis will facilitate accurate market positioning and execution of the right strategies to attract customers. In addition, you can learn from the mistakes they make and understand what works so that the same is not repeated.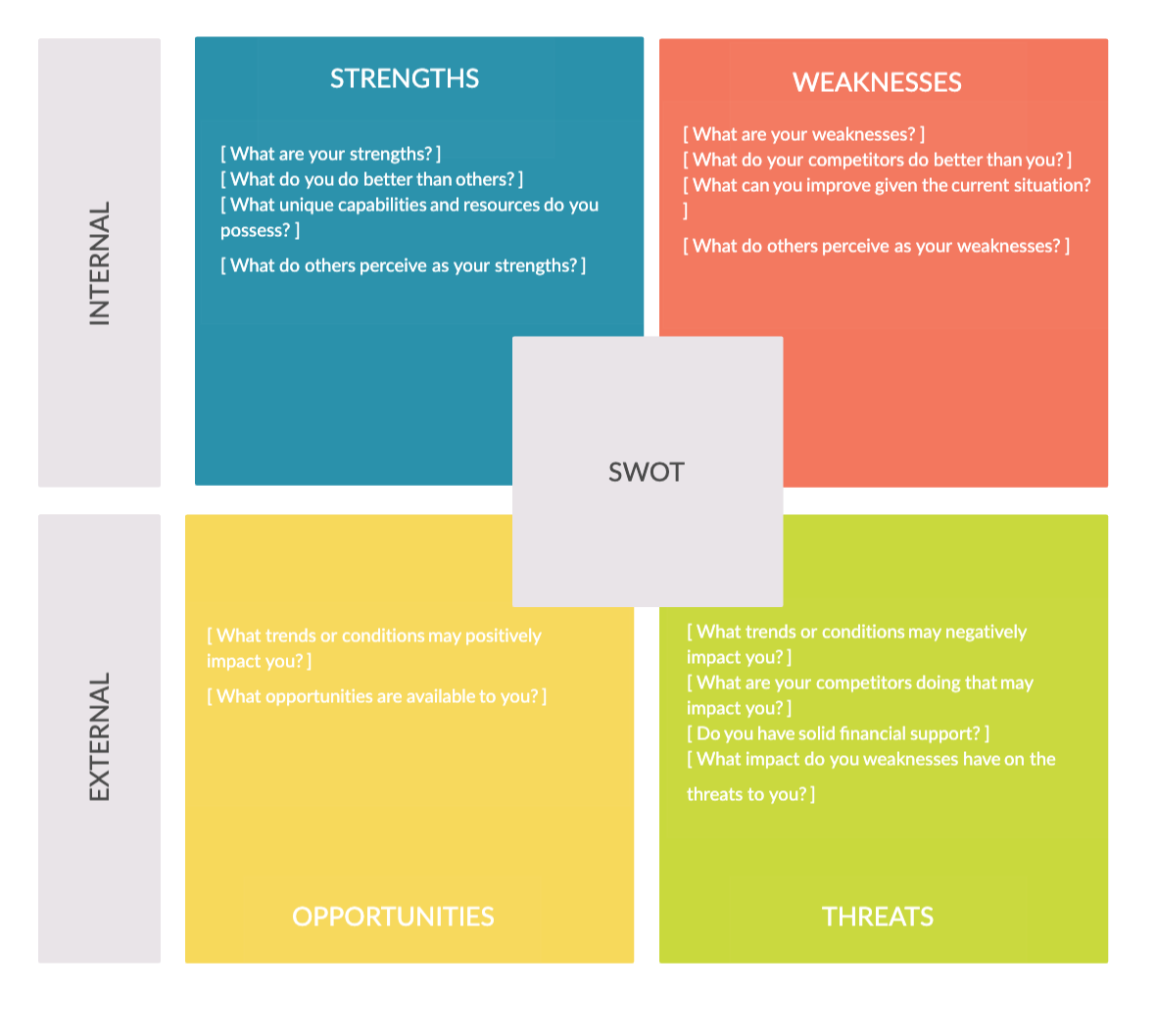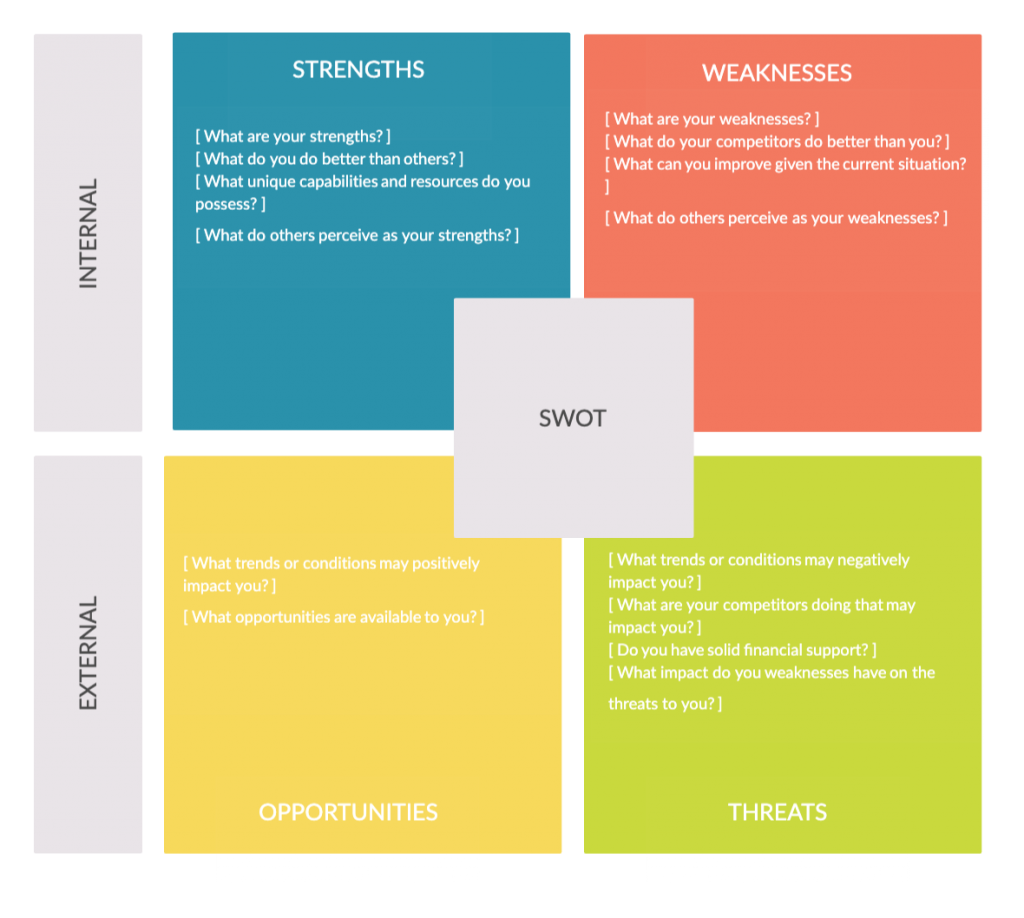 Product Intelligence
A successful product always aims to solve a specific problem of the customer. To this end, customers surveys, polls and field trials are used to collect product intelligence. It facilitates a better understanding of the product's performance. Moreover, you can use a perceptual map to further gauge how the product is perceived by the market.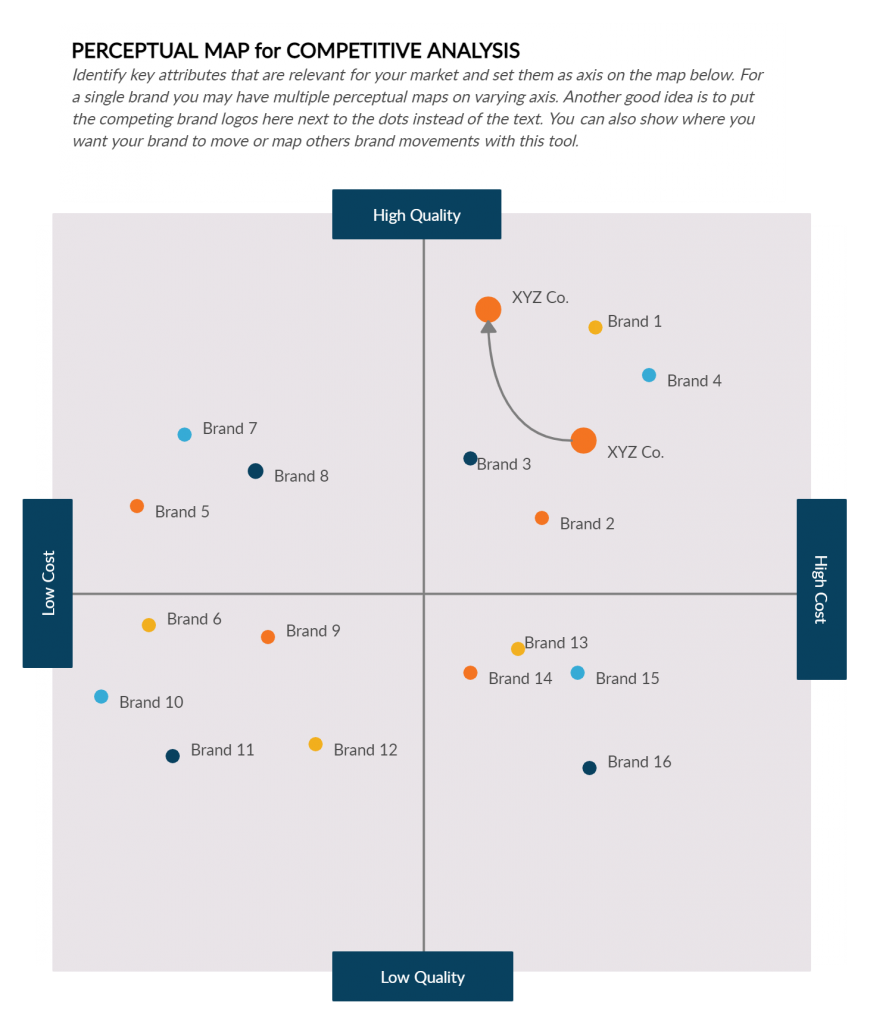 Collecting product intelligence is an effective way to understand which features of the product appeal to customers the most. Furthermore, it helps determine what to improve and how it compares against competitors. Such information propels wise business decision making that eventually helps build great products.
Understand Your Customer
Customer acquisition and retention of a particular product largely depend on the consumer experience it delivers. Therefore, it is vital that you understand the sentiments of your consumers.
Customers' perceptions of your product may change over time depending on market circumstances and new products entering the market. Therefore, you need to pay constant attention to how your customers behave, what they are looking for and how they perceive your product.
Have a Grasp on the Market
The fourth pillar of marketing intelligence is understanding the market. Market trends change with economic fluctuations, technological advancements and so on. Take the smartphone market for example. Companies introduce new products almost annually as the product that was introduced last year is already outdated due to the technological advancements of the present year.
You can use Porter's Five Forces model to understand how the market behaves. Armed with this knowledge, you can concentrate on how your product should be improved, positioned, and marketed to the right customer segment. This also allows businesses to explore and enter new markets.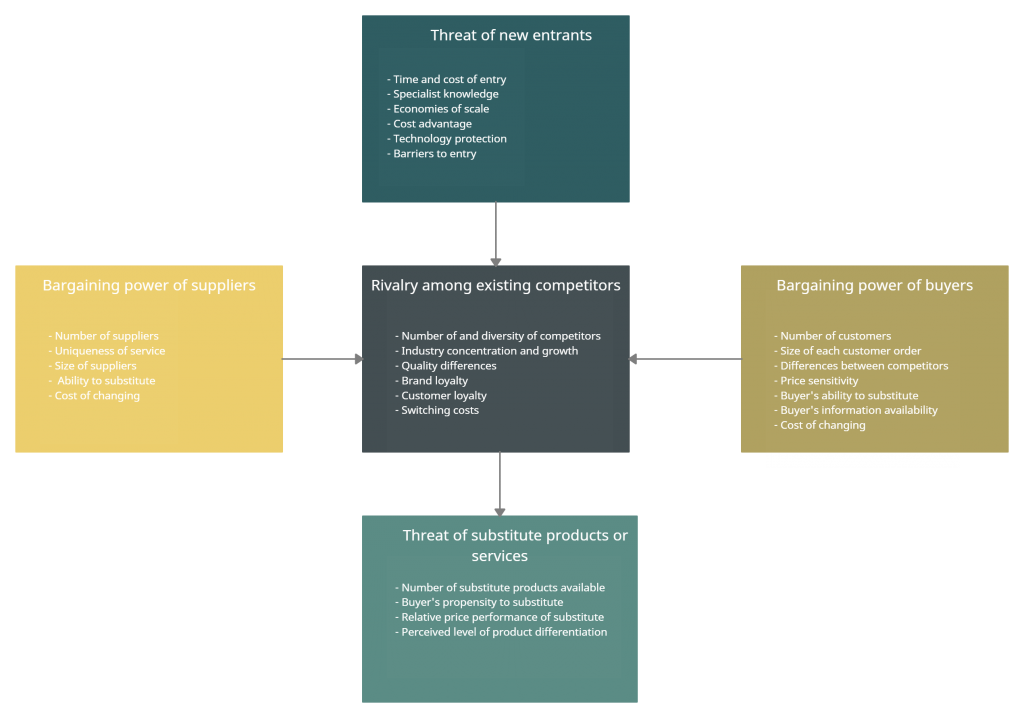 Tips to Improve Gathering Market Intelligence
Choose Competitors to Benchmark
Conduct a 'competitive analysis' and identify your direct and indirect competitors. Companies that manufacture products or services similar to yours are not your only competitors. Pay attention to the organizations that are targeting the same audience segments as you. Include industry leaders in your competitor's list to learn from their initiatives. A solid analysis of your competitors can inspire you to create better products and services.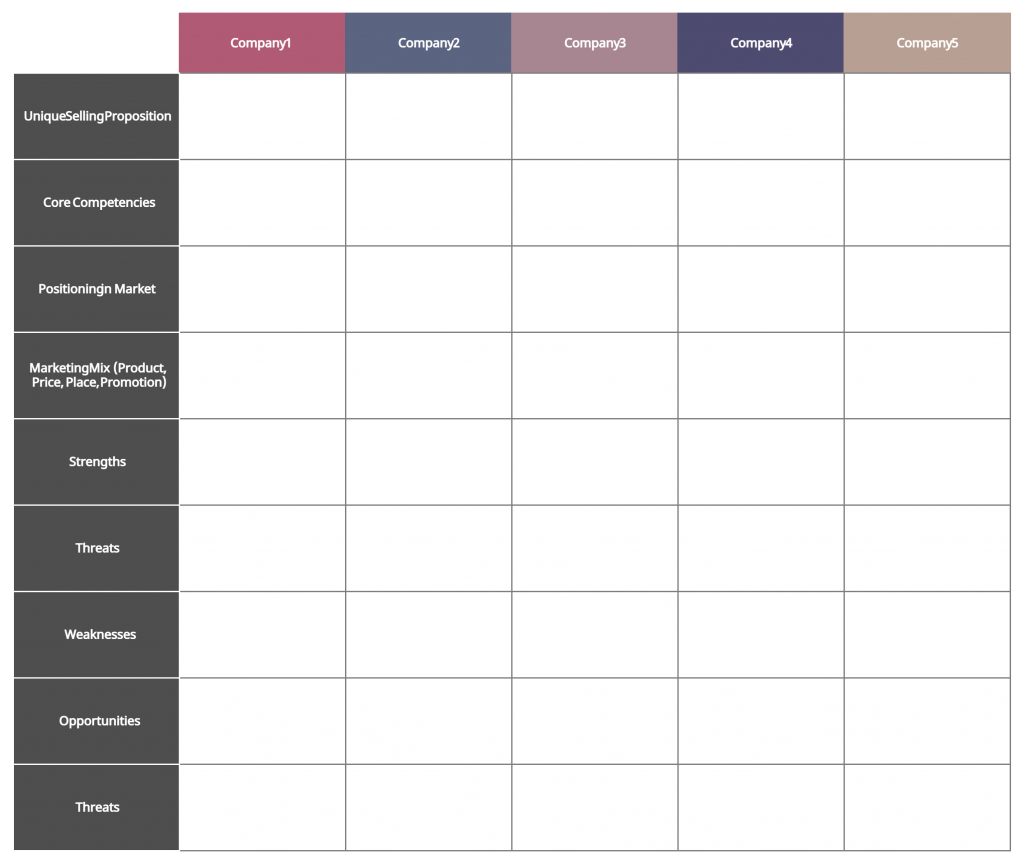 Resources:
Competitive Analysis Charts to Visualize Your Competitive Landscape
Choose the Right Metrics
Define your marketing strategy and its goals. The objectives you outline should be brand and performance-centric. Brand-centric goals focus on audience insights such as demographics, digital trends, and consumer behaviour. Performance metrics are based on sales volume, cost of sales, and customer acquisition. Set key performance indicators (KPIs) to track the progress of these goals.
Resources:
The Ultimate List of Marketing Strategy Planning Tools | 14 Editable Templates
The Complete Guide to Strategy Evaluation
A Step By Step Guide to Set KPIs for Team Members
Gathering Audience & Competitor Intelligence Data
The next step is to identify the sources through which the organization can gather audience and competitor intelligence data. You can use digital analytics tools such as Google Analytics, Facebook Audience Insights, or other third-party tools.
In addition, it is also important to pay attention to enterprise data collection solutions offered by renowned marketing intelligence data collectors such as Gartner, IDC, or Forrester. Most companies often shy away from spending significant amounts of money on data collection and often rely only on DIY in-house approaches to gather marketing intelligence. However, such service providers can offer better insights into the market since they are privy to vast databases.
Generating Insights
The exercise of gathering marketing intelligence should always be directed at generating meaningful insights. This information is the cornerstone of decision making. Thus, it is vital to pay deep attention to the methods used to share insights.
Provide context for statistical analysis. For instance, if you are talking about a social media engagement metric, always benchmark it against the industry average and/or that of a direct competitor. This helps to get a clear picture of where you stand.
Provide proof for your data. Pay attention to enhancing the credibility of your data by visualizing them in a manner that showcases your entire analysis and highlights the key insight. Mention the sources so that your audience knows where it is collected from.
Follow every insight with a recommended action. If you have found out that sales are declining, always present a recommendation of what should be done to improve. Statistics become more meaningful when followed by recommendations on the way forward.
Resources:
Major Data Visualization Pitfalls You Need to Be Aware of
How To Share Marketing Insights
Once you have conducted a market intelligence analysis, it is important to share it with the right people, at the right time. Ideally, the top management prefers short yet concise reports that enable them to grasp insights easily. Using platforms such as Creately, you can visualize information into attractive dashboards so that analyses can be presented in an easily digestible manner.
Resources:
Why Infographics is a "Must-have" Marketing Tool
Turn Data Into Action
The most important step in the marketing intelligence process is turning data into actionable outcomes. There is no point in creating dashboards or lengthy reports if they ultimately end up being shelved somewhere. Earlier we talked about the importance of giving recommendations to back marketing insights. Use Creately to map out an action plan for the results generated via marketing intelligence analysis.
Resources:
The Easy Guide to Developing an Effective Action Plan
Be a Step Ahead of Competitors
Start today, and build your marketing intelligence strategy. Be a step ahead of the competition and make informed decisions. Marketing intelligence will drive you to have a better approach to position and sell your product to the right audience, at the right time.