Why do many businesses easily succeed, while many more struggle to survive and eventually fail? A key reason is strategic alignment, or lack thereof. While the best-aligned organizations perform the best, those that aren't, flounder because they fail to make better forward-looking decisions and change along with the increasingly complex world they operate in.
Many organizations focus only on challenges existing in the external environment during strategic planning, although the key reason many of them fail is their inability to focus on internal obstacles. In order to achieve positive strategic alignment, an organization must address both internal and external obstacles effectively.
This post explores how strategic alignment can be developed, implemented, and sustained.
What Is Strategic Alignment?
Strategic alignment is the prudent arrangement of the various internal and external elements of an organization – from its business strategy to its organizational structure – to best support the achievement of its long-term goals and purpose.
It requires all stakeholders, both internal and external, to be aligned on and be committed to achieving one goal, or in other words, the vision of the organization.
A pervasive assumption in strategy literature is that a strategy's appropriateness can be defined in terms of its alignment with the internal and external contingencies. The strategy should be matched with the external threats and opportunities in the business environment, but it should also be in compliance with the organization's internal processes and structures.
Strategic alignment is inherently a dynamic process. As the strategic choices made by an organization typically influence the counteractions of its competitors (in the form of imitations or more innovations), it necessitates that the organization responds to them in a timely manner. Thus, although the purpose of the organization remains the same, its strategic alignment may shift from time to time, making it a process of continuous adaptation and change.
Importance of Strategic alignment
Organizations that are well-aligned are able to generate better results because their people and teams are working towards achieving common strategic goals.
Organizations that are not strategically aligned often are confused about what to prioritize, make fewer effective decisions, and face far more conflicts. This may leave employees unmotivated and disappointed.
This is why maintaining strategic alignment is important. In addition to helping inform people who develop products and services, direct marketing and sales efforts, and allocate resources properly and establish best practices throughout the organization, strategic alignment also helps;
Focus time, resources, and effort on the right areas in a timely manner.
Effectively prioritize tasks and remove conflicting priorities.
Increase employee engagement and buy-in in the process of shaping the organization's future.
Eliminate communication silos and foster team collaboration.
How to Achieve Strategic Alignment
Strategic alignment is a wise business strategy that helps improve an organization's efficiency, effectiveness, and profitability. The following steps explain how to ensure strategic alignment in your organization.
Educate all employees of the business purpose, goals, and actions
Organizations that are strongly aligned have employees who are well-aware of,
Organizational purpose; The purpose is what the organization is trying to achieve or where it's headed (and strategy is how you will achieve it or will get there). Constantly reminding everyone and educating them about the purpose, vision, and values of the organization will help them internalize their importance and keep them on track.
Goals; Goals take the company's overall strategy and break it down into benchmarks based on which employees may plan and execute their work.
Actions; Actions entail the action plans outlining the steps to achieving the goals. With clear tangible goals set, it's important to specify the daily tasks, actions, and behaviors expected of each individual employee to perform their part in reaching the targets.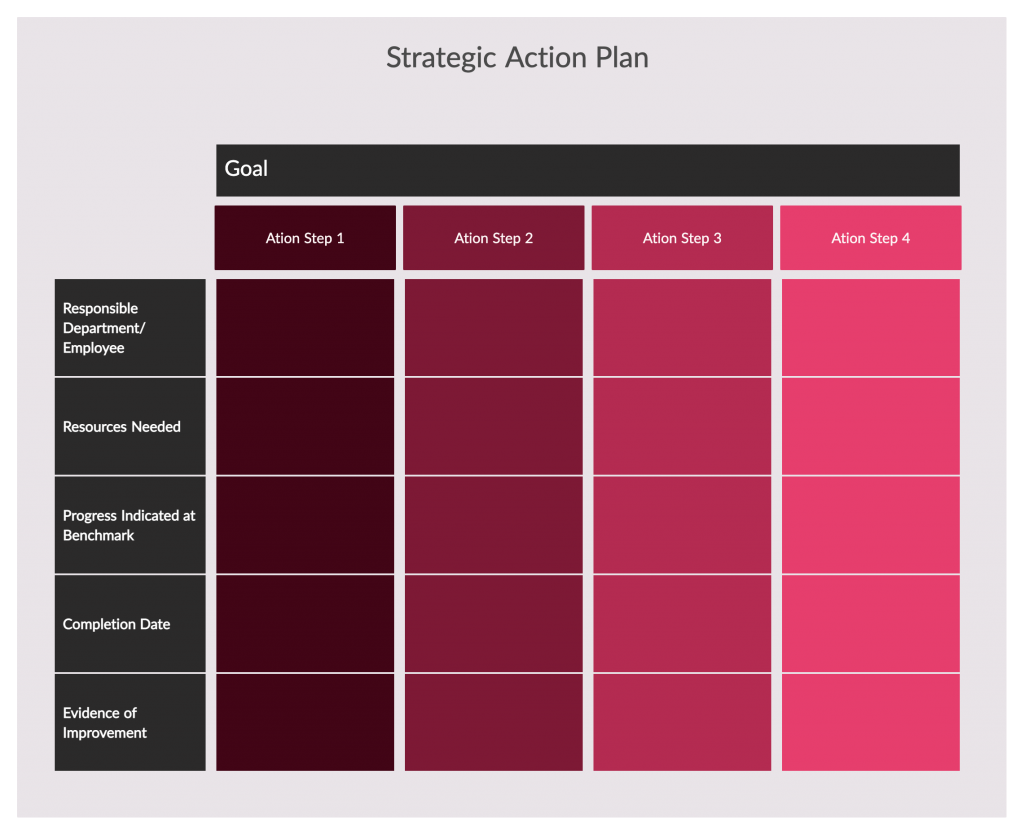 In order to communicate the strategy – including the above-mentioned aspects that it consists of – at all levels of the organization, develop a sound communications strategy. It should specify details as to how to provide frequent and jargon-free communication of the organization's strategy on various channels available to the employees.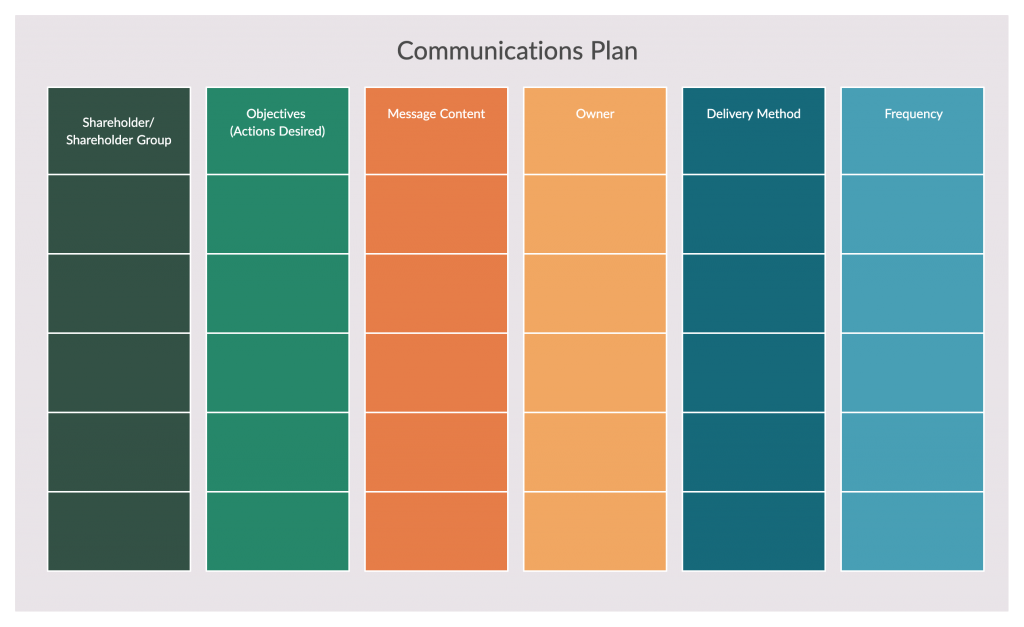 This will also help with promoting a culture of alignment where employees at all levels in the organization have clear, unambiguous views of the organization's strategic goals.
Involve employees in strategy formation and execution
In order to ensure that the employees accept the strategy, organizational policymakers should involve them in strategic initiatives, so as to avoid resistance to change when the strategy is eventually implemented.
Their involvement in the strategic planning and decision-making processes, especially in the initiatives that affect them, helps easily motivate them and ensures that they become more susceptible to buy into the strategy.
Allowing them to share and incorporate their own ideas based on experience will also provide them with a sense of ownership over the strategy and its implementation.
Ensure that the organization supports the business strategy
When the organization – all its resources, capabilities, and systems necessary for strategy execution – support the achievement of the strategy, it creates a positive environment for strategic alignment to thrive.
As the strategy repositions, the organization's personnel, culture, structure, and processes too should adapt accordingly. For example, in an organization seeking to gain a competitive advantage through superior customer service, the teams' behavior and interactions with the customers should always reflect and reinforce that positioning.
Therefore it's important to encourage your employees to take into account and consider how the work they perform on a daily basis impacts organizational profitability and sustenance. To help them get into this strategic-thinking mindset, provide them with the necessary tools; in this case, training and mentoring aimed at educating them on thinking strategically.
Restructure individual goals to align with broader organizational goals
In order to truly achieve strategic alignment, the goals of each individual employee and the actions to achieve them should be mapped back to the higher-level organizational goals.
While broader organizational goals reflect the purpose of the organization, they provide direction and guidance in planning employee efforts. When setting goals for each individual, ensure that they ultimately support the accomplishment of these bigger strategic goals. This ensures that everyone's on the same page and moving in the same direction.
When employees understand how their contributions fit into the big picture and the value they bring to the company, it will in turn help keep them motivated and engaged in the long run.
Define employee roles clearly
If employees are not aware of their role expectations, they may tend to avoid their responsibilities or carry them out incorrectly. This will in turn make it difficult to achieve the strategic goals and have a negative impact on the overall organizational performance.
In order to clearly understand their roles, employees need to understand their goals and processes first.
Clarity regarding goals; employees should clearly understand what the goals are and the correlation among their subordinate goals, tasks and team goals. This clarity helps make employees perceive the importance of goals and motivates them to achieve them.
Clarity regarding processes; clearly understanding the procedure to achieve their goals can boost their confidence and improve their performance. Visualize processes through tools such as flowcharts, workflows, or process maps, to further make the steps simpler to understand and remember.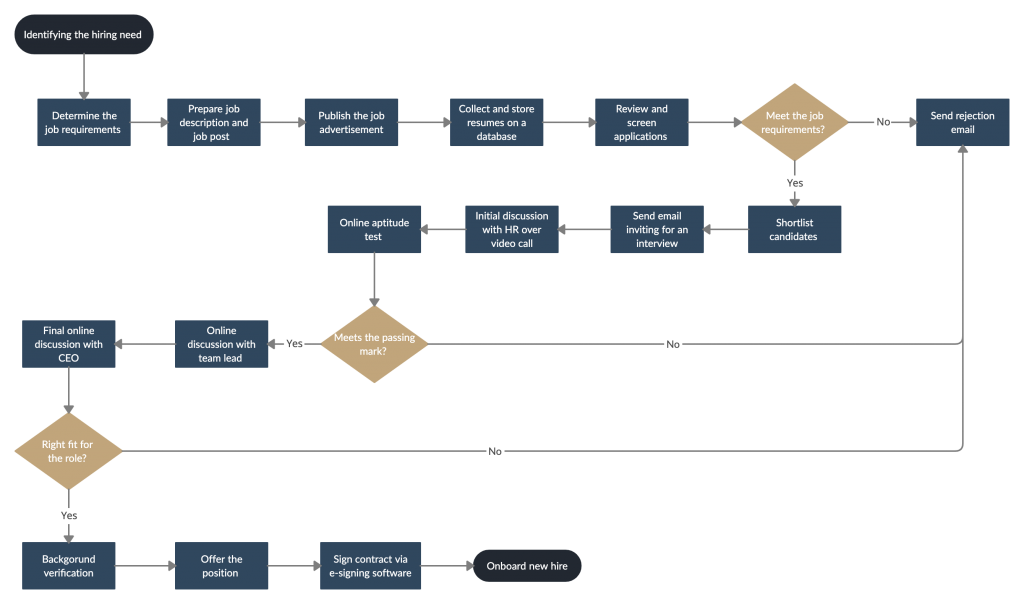 A better understanding of the goals they must achieve and the methods in which they need to achieve them can help employees understand their roles and responsibilities more effectively.
Alternatively, create an organizational chart – teamwise, departmental, or organizational – to visualize the hierarchy, reporting relationships, and roles of employees. Org charts show where everyone fits in within the organization at a glance.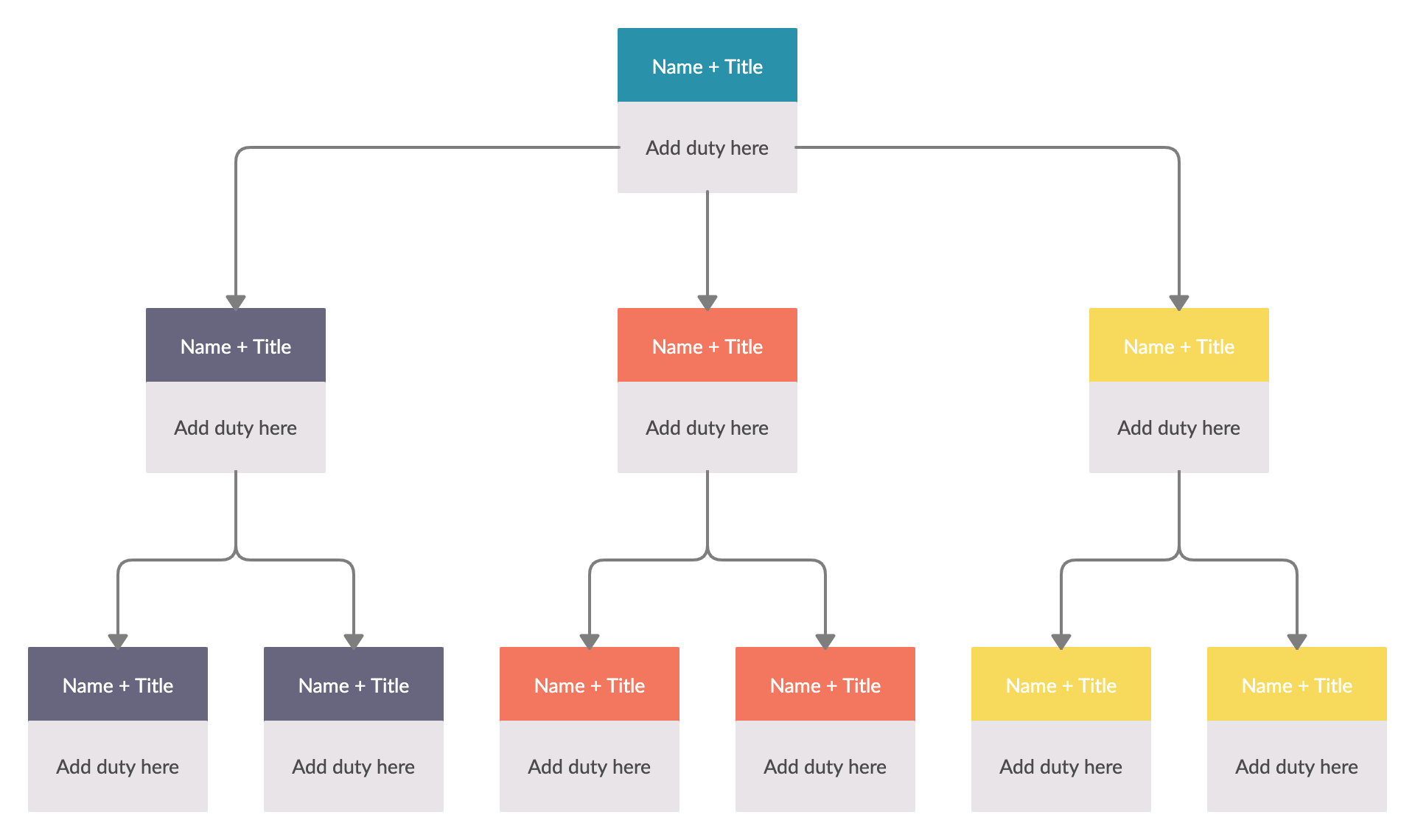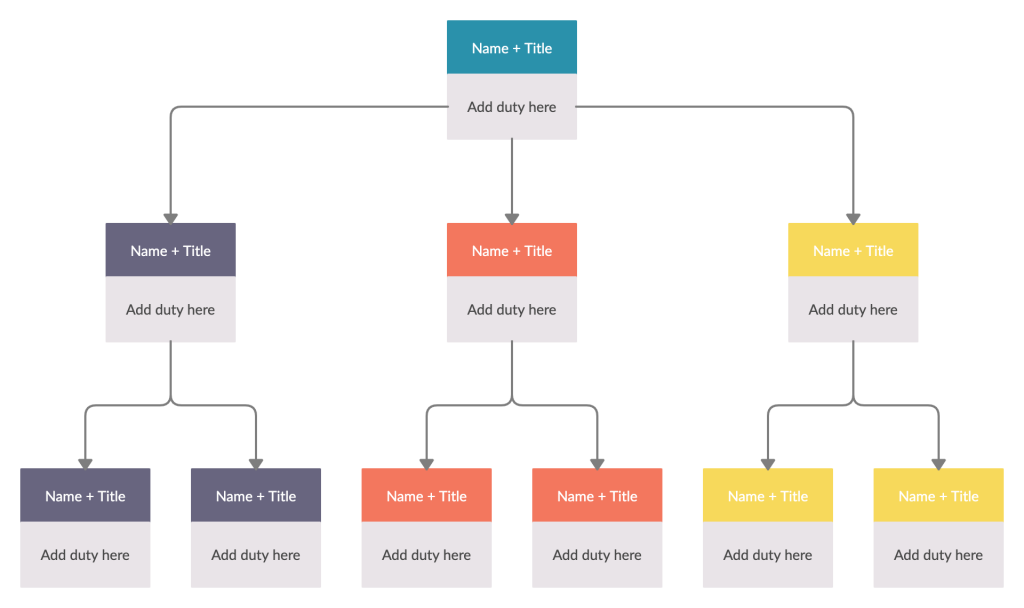 Include additional information about employee responsibilities, skills, and capacity to each shape representing an employee through Creately's data panel.
Align human resource planning with the organizational strategy
Hiring and retaining the right people is another key factor that contributes to achieving strategic alignment. Make sure that the existing employees possess the required skills, experience, and knowledge necessary to achieve the strategic goals. If what they lack cannot be fulfilled with proper training and mentoring, you can consider hiring new employees fit for the job.
Why Does Alignment Matter to Your Organization?
There isn't a one-size-fits-all formula for a winning business. However, corporate leaders have begun to consider strategic alignment as the closest to a solution.
We hope the practices in this post will help you achieve and maintain strategic alignment in your own organization. Share your experience with us in the comments section below.