When it comes to visualizing team structure, hierarchy or the reporting relationships nothing comes close to an organizational chart. It enables employees to find the right person to talk to and at a higher level helps to bottlenecks and growth needs of a company.
An org chart with pictures takes it to another level by adding more personal touch to it. After all its much easier to find a person when you know their face :-).
Creating an Org Chart with Pictures Using Creately
With our organizational chart software, it's dead simple to add an image to your org chart objects. Select any organizational chart object which has an image, Similar to the ones shown below.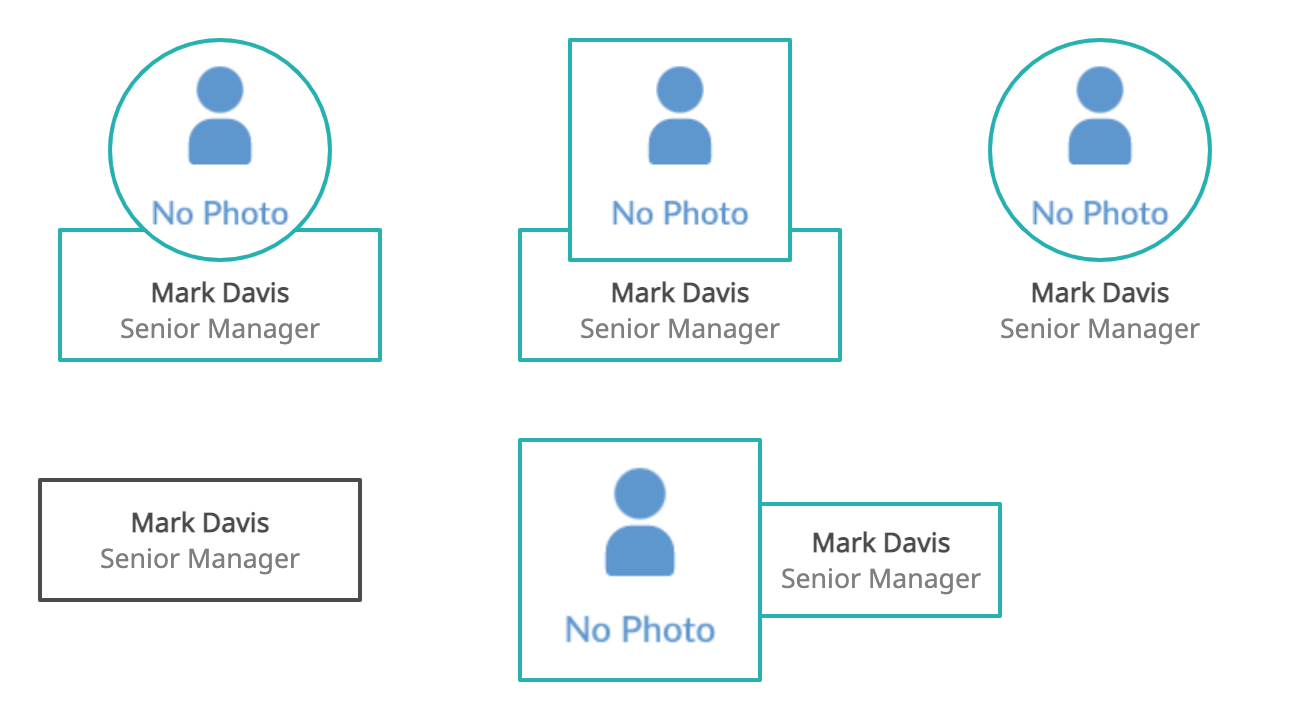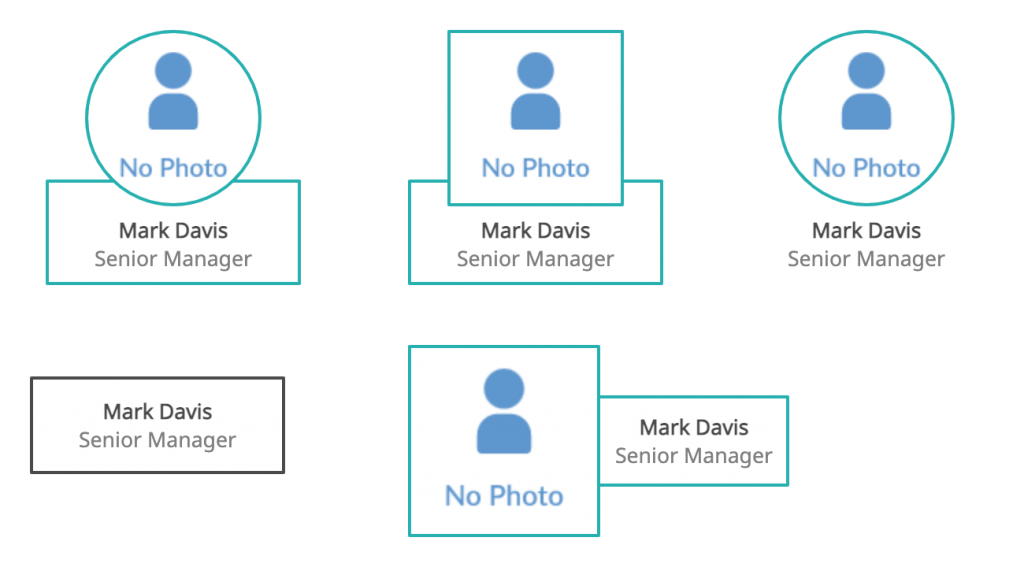 In the Contextual toolbar you'll be able to see an option to add the image. Click on the "Image" icon and select the image.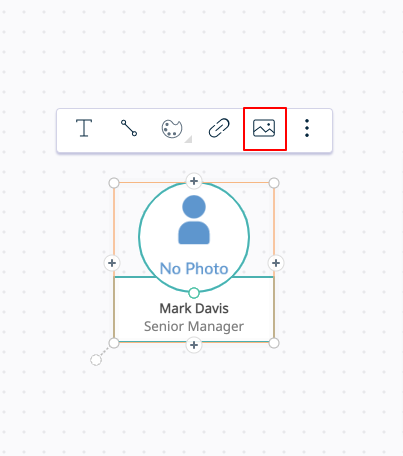 This will enable you to create a powerful and a visually pleasing organizational chart similar to the one below.
Organizational Chart with Pictures Template (Editable)
Click on the image to use it as a template
Powerful Features to Quickly Draw Org Charts
We've got some more amazing features to make your organizational chart even more useful and productive.
For example, you can make use of our color palette to color code different roles. You can even select one whole department and apply a color instantly.
With our 1-click create and connect feature you don't have drag and drop objects and manually connect them. All that is done automatically and we will even arrange the layout for you in a logical manner. Drawing org charts couldn't get any easier or faster.
Large organization with lots of people? Break the org chart into departments and link to each department from a top-level org chart. Embed the top level org chart into your website and allow people to easily navigate to different departments.
We support importing your diagrams in many formats, including the SVG format which is great for large prints.
You can even brand your organizational chart by adding company logos or specified background into your org chart. With so many features there's no reason not to use us.
Different Org Charts for Different Scenarios
Creately not only support images but it supports many organizational chart types as well. This enables you to use different org charts to match the situation.
Whether its a hierarchical, matrix, flat or a hybrid organization you can make use of our tools to easily draw those org chart types. This ability to configure your org chart according to your company gives you plenty of options and flexibility.
Org Chart Template with Pictures for Departments
Simple departmental Org Chart example is shown in below example. This can be used for small to medium organizations to illustrate the hierarchical structure of the company. You can simply click on the example to edit the diagram using Creately.
Org Chart with Photos with Matrix Structure
The matrix structure is a widely used org chart variant which indicates the reporting structure specifically with the hierarchy. The given example diagram is drawn using the shapes from the dedicated library for Organisational Charts in Creately. 
Org Chart with Pictures Template
Organisational Charts with Pictures is another popular variant of Org Chart diagram used by many people. Instead of icons, you can simply insert a picture of a person for each position. This org chart type is adopted very often as it helps staff to identify each individual more conveniently. Creately provides powerful features to add images with ease when creating diagrams. 
Org Chart Template for Team Intro Page
Below is an example of an Organization Chart with pictures which is used for team intro pages when profiling. This a modern template used for websites and presentations to visually illustrates profiles.
Org Chart Template with Pictures for Team-Based Company
Another modern illustration of Org Chart with pictures for a team based company is shown in the below example.
Flat Structure Organizational Chart Template
One of the popular org chart variants shown below. This organizational chart with pictures can be used to layout the flat organizational structure.
You can browse more org chart diagram templates in our diagram community.