Setting up your own web product company? Start following the founders of Creately on Twitter to see a mix of interesting and insightful tweets!! And, yeah one such tweet is what made me contribute today! I found an really useful blog post on Mashable – '10 of the Best Social Media Tools for Entrepreneurs'. This was tweeted by Creately's co-founder Charan. This post grabbed my attention cos I wasn't aware of some of the tools listed here.
To help me remember, I thought it would be worth it all into a diagram that would capture the essence of each of these services visually. I created this diagram on Creately. With Creately's slick Upload Image feature, I managed to pull through all the icons of the Social Media Tools in the list, added a short description and it was ready to be published.
So here's a simple chart to help you remember 10 of the Best Social Media Tools for Entrepreneurs and Startups!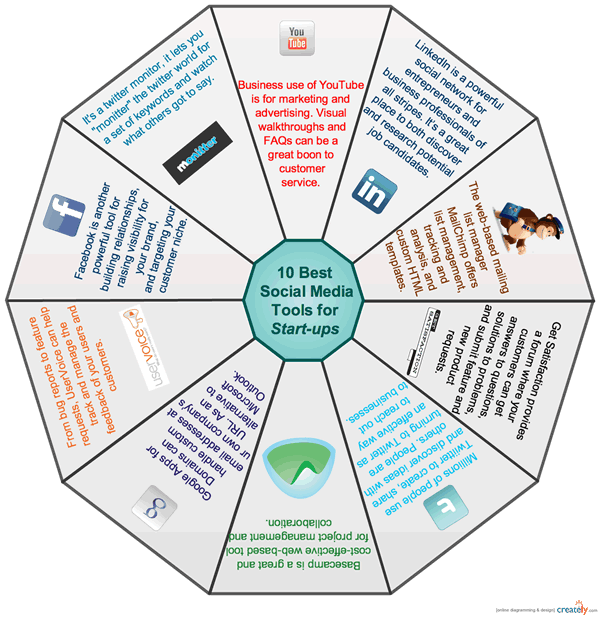 If you enjoyed this – remember to check out how easily you can create visual maps like this with Creately – Online Diagramming.