Creately's job is to enable all types of collaboration between teams, be it synchronous or asynchronous.
Our collaborative online workspace is specially designed to help teams ideate and plan in spite of where they are or in which timezone, using whatever format they want – diagramming, whiteboarding, writing, visualizing, video conferencing, etc.
Over the past few months, we've been analyzing user requests, digging deeper into their needs, and trying to understand where we can make improvements to enhance collaboration even more.
What have we come up with? An upgraded set of commenting features to let you communicate with collaborators, share your ideas, make decisions, and move forward with everyone on the same page, right inside the app.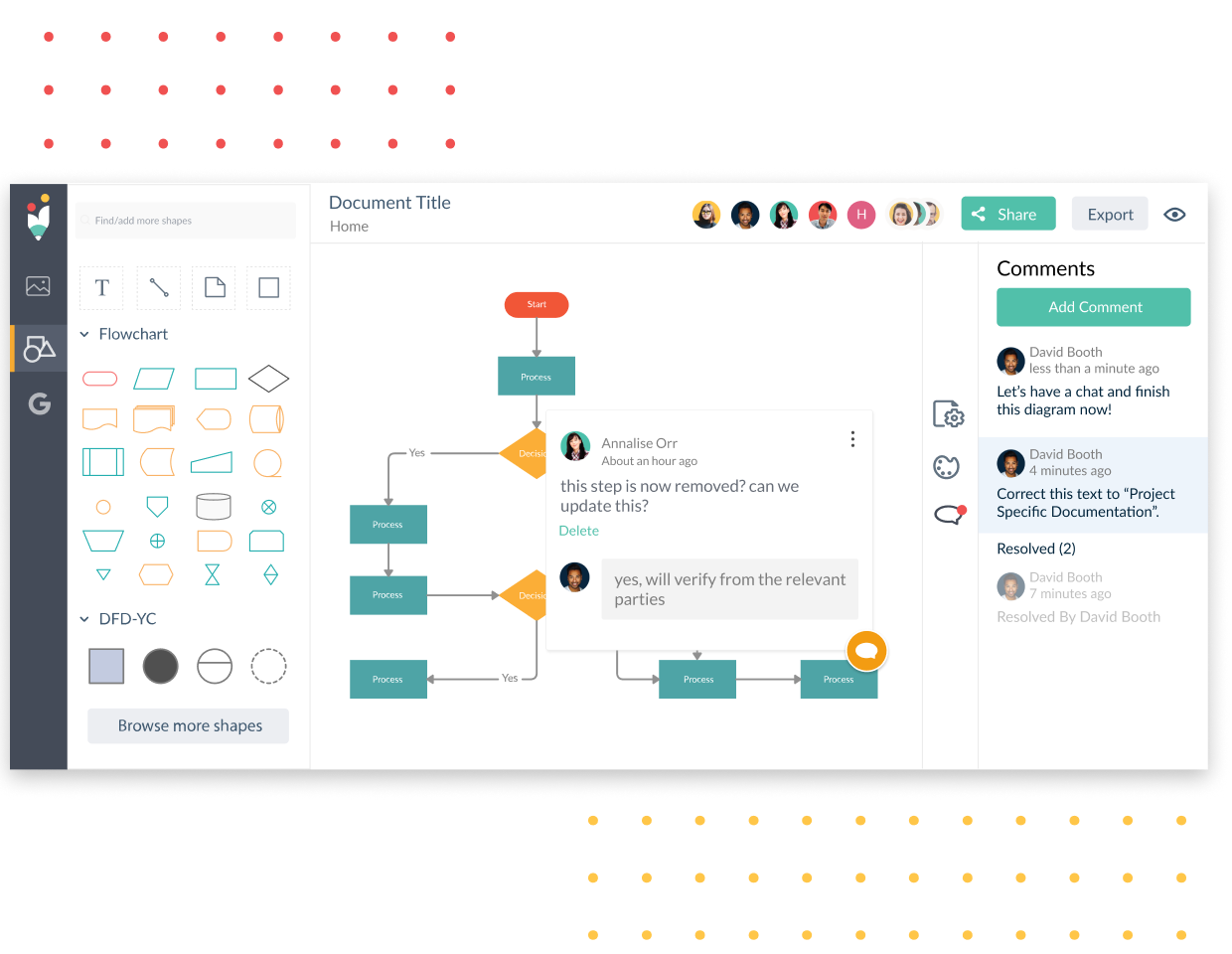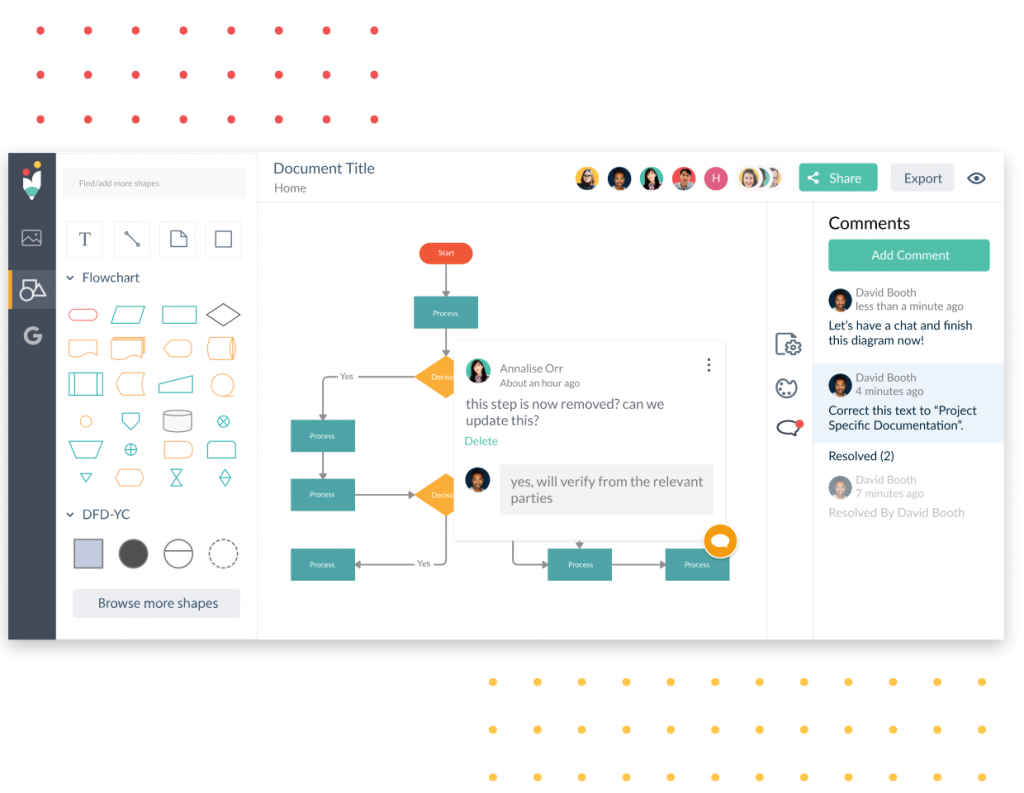 What Can You Do with It?
You can use Creately comments to start a conversation anywhere on the canvas and easily share change requests and feedback with collaborators. This allows you to keep all conversations in one place, making it painless to trace important requests and comments whenever you want.
Simply press C and click anywhere on the canvas to add a comment or start a discussion thread. Anyone with edit or view access to your Creately documents can use the Comments feature to share their feedback on the canvas.
Use Comments as To-Dos
Add comments as to-dos to easily draw the collaborators' attention to the next set of changes to work on. Changes are done? Resolve the comment to mark it as completed and move on to the next.
You can also use comments to annotate designs, blueprints, mockups, screenshots, etc. you are working on the Creately canvas by adding comments, enabling collaborators to process information faster.
Discuss Things in Context
Attach comments to specific shapes or areas of the canvas to discuss things in context. Continue the discussion in threads letting all collaborators join in and share opinions and ideas synchronously or asynchronously. With resolved threads, they can follow back on discussions to find quick answers and make sense of new changes made, in context.
Or you can use it as an internal chat (an in-app chat widget is coming soon to Creately!) when you want it. While on a call, press C on anywhere on the canvas and maintain a discussion thread to communicate or make quick notes of changes discussed with other collaborators.
Edit and Hide Comments
By default comments are always visible, which makes it easier to draw everyone's attention when you want. However, if you find it distracting, you can quickly declutter the canvas by toggling the comments. Want to make a quick change to something you have said? You can also edit and update what you have commented on the canvas.
Get Instant Notifications
Get real-time notifications when a collaborator adds a new comment or leave a reply to a thread on the canvas with popup notifications. You will also receive email notifications on all conversations on your Creately documents, so even if you are not working on the canvas you can still get updates.
How to Get Started?
Log into Creately and try the new commenting features with your co-workers. A detailed explanation of how to use the comments on the Creately canvas can be found in our support article here.