A well-written resume decides between you getting called in for a job interview or not.  It serves as a platform to brand yourself (and your skills and experience) as the ideal candidate for the job to a prospective employer.
Sure, you spend hours writing your resume, perfecting it over and over again, but the recruiter only takes 8-10 seconds to go through it before deciding if you should be considered for an appointment. This is why it is extremely important that you grab the attention of the recruiter in the smallest span of time. This is where infographic resumes can come in handy.
The following infographic resume templates are designed just to highlight it to your potential employers that you are the unique talent they've been looking for.
If you see the infographic resume templates you think are the ideal for the job you are applying for, simply click on the images to open them in the Creately editor. They are editable and downloadable. Click the template to edit and download it as a PDF file or an image (PNG &JPEG).
Infographic Resume Template for a Marketing Career
This infographic resume is ideal for you if you are applying to a career in marketing. With it, you get to highlight all the important elements, such as the areas you are specialized in, your educational qualifications and the experiences, which make you the ideal candidate for the position. Simply click the template if you wish to edit it online.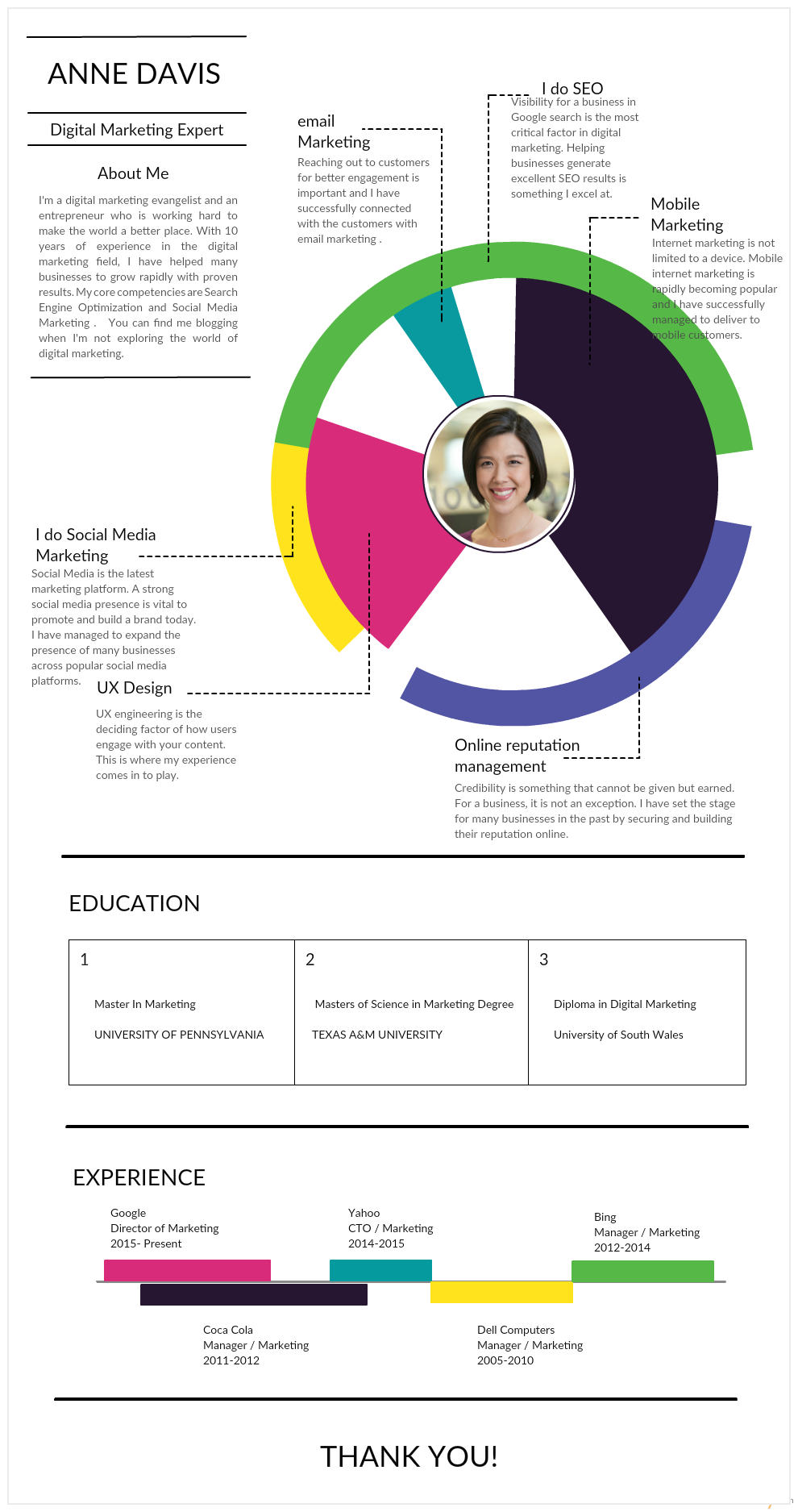 Infographic Resume Template for Customer Support Personnel
Can you think of a better way to grab the attention of the recruiter in a quick few seconds than by illustrating all your great qualifications with the help of eye-catching graphs and charts? The following infographic resume template perfectly summarizes – and at the same time emphasizes –  the most important information about you the recruiter needs to see.  Simply click on the template to edit it right away.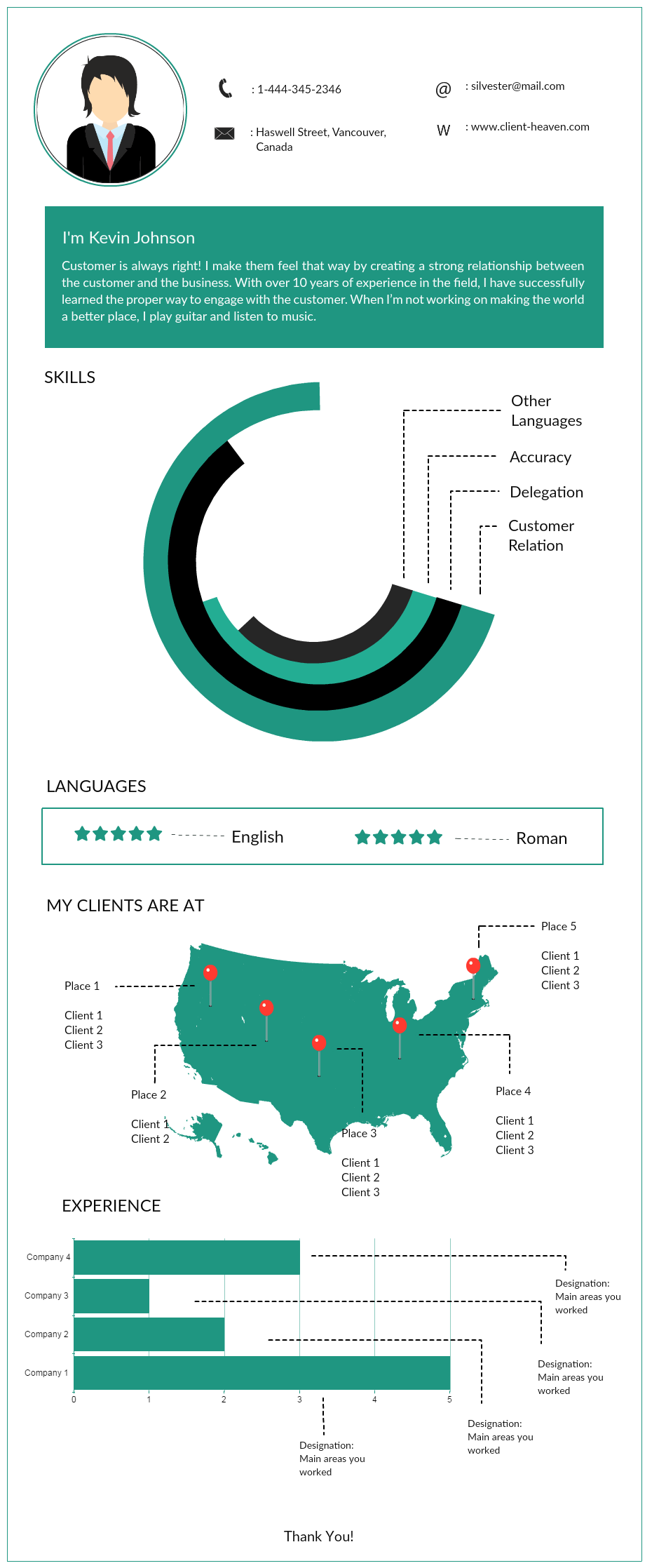 Infographic Resume Template for Graphic Designers
Need a clever way to indicate to your potential employer that you are the skilled graphic designer they are looking for? This resume template is not only visually appealing, but it is also a great way to point up your graphic designing skills while ensuring them of your qualifications simultaneously. Click to edit right away.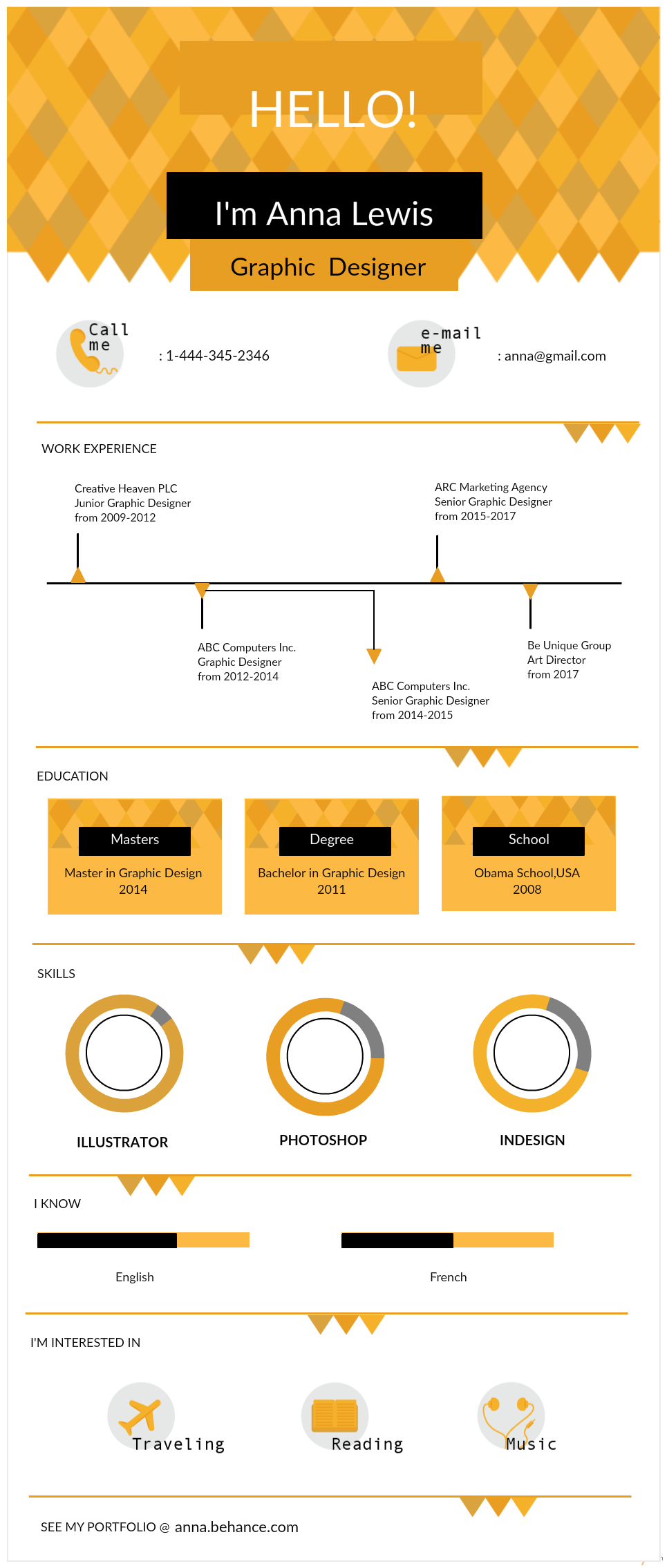 Infographic Resume Template for Creative Strategists
If you are applying for a post of a creative strategist, letting your potential employer know from the very beginning that you have a knack for unique concepts can definitely help you out. This infographic resume template is not only creative, but it screams unique. Go ahead and add all your personal details, before you download it.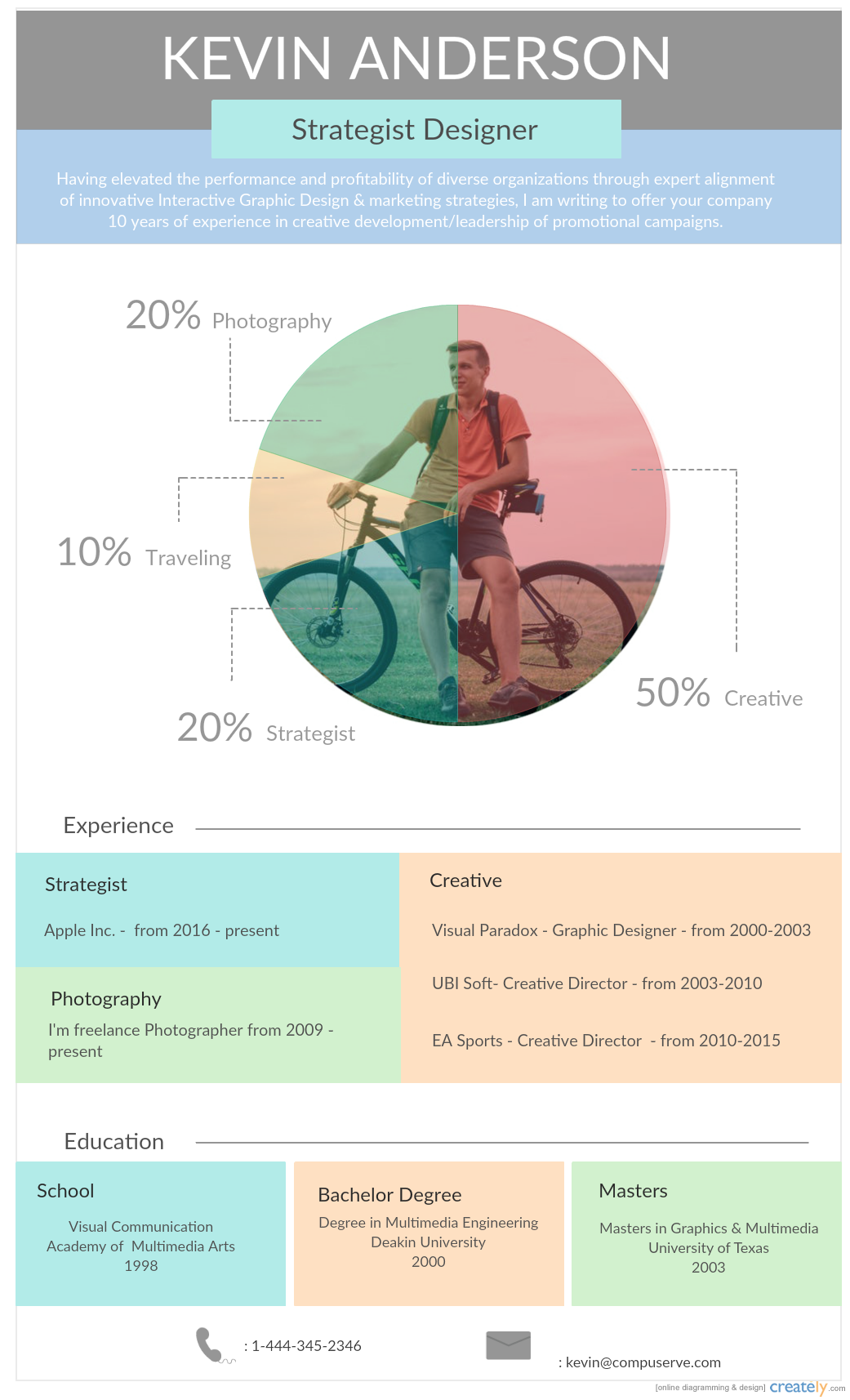 Infographic Resume Template for Software Engineers
With an attention-grabbing infographic visual resume like this, you can illustrate your best qualifications and your experience in the field. It's not only colorful, but it directs the attention of the reader to the important areas. You can upload your own profile picture and edit it with your personal information. Simply click the template to open it in the editor.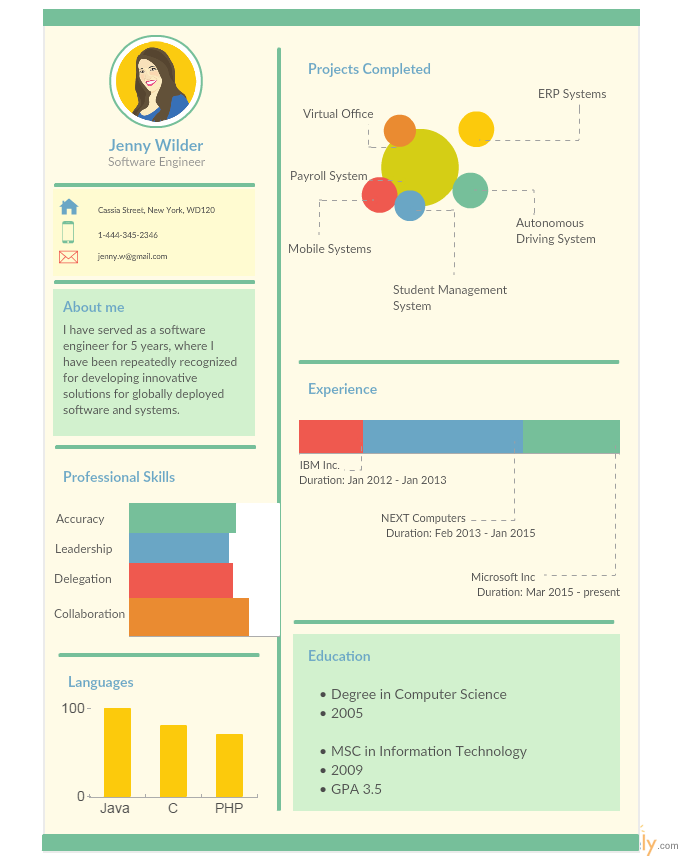 Create More Infographic Resume Templates
The infographic resume templates compiled above can be used in any field (not just the fields they are marked down under). You can go ahead and create your own visual resume with Creately's infographic software as well. If you need more infographic templates, check out our diagramming community. And don't forget to share your experience with us in the comment section below.