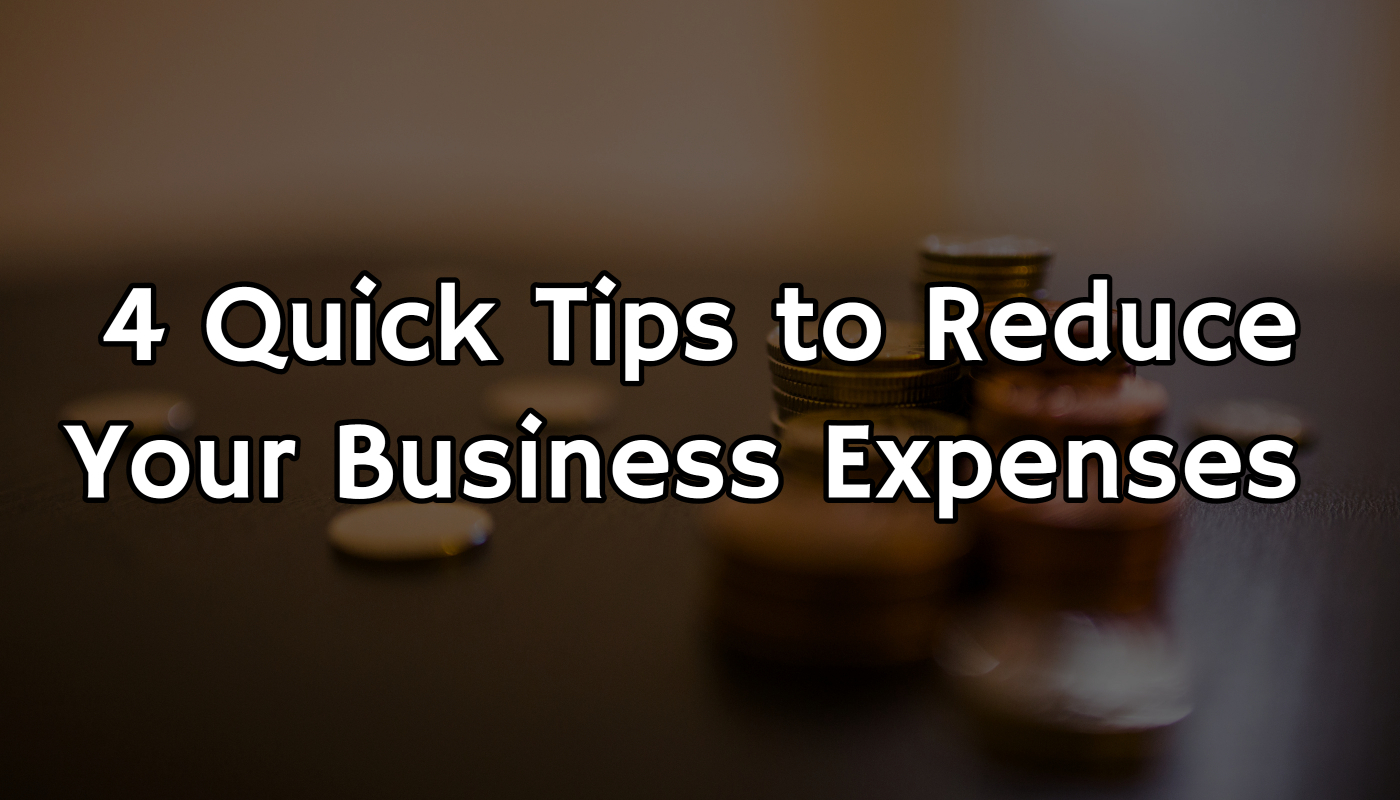 One of the core activities that business owners must do regularly is the ancient art of knowing how to maximize profits and reduce business expenses.
The higher your business expenses, the lower your profit margin – lower business expenses will also generate increased profits in theory. Of course, an increase in profits often leads to business growth and expansion; hence, profit can be regarded as the lifeblood of business.
Interestingly, you don't have to go all ballistic with a total overhaul of your business expenses in order to reduce business costs. This piece provides insight into four tips to reduce business expenses.
Be Strategic About Cutting Production Costs
The most obvious expenses that business owners will need to cut in order to increase margins are production costs.
To cut production expenses, start by working out better deals with suppliers – you can pay earlier for a discount or pay much later in order to ease the stress on your cash flow.
If you use raw materials in production, you may also want to buy in bulk or find new supply chains. You may also want to find efficient ways to track and manage your inventory in order to avoid tying down money unnecessarily as raw materials or finished products.
Get Inspired by Other Business Owners
An objective and critical look at your financial statements can reveal a number of unique opportunities to reduce business expenses and save money.
However, you'll find other strategic ways make your business expenses more manageable by connecting with other business owners. For instance, you may want to consider combining funds with other businesses in your industry to make bulk orders for supplies.
Apart from showing you strategic ways to reduce costs, you can find inspiration from other business owners on how to open up the innovative flow in your business. When you innovate your business operations, you'll find it much easier to increase your revenue and you'll be less desperate to find ways to reduce costs.
Embrace Virtual Technologies and Automation
You can reduce business expenses by adopting virtual technologies in order to reduce overhead expenses. For instance turning your office into a virtual office that facilitates virtual meetings, VOIP, and teleconferencing can reduce travel expenses.
Incorporating tools such as Slack, DropBox, Creately and Google Drive into your collaborative efforts can reduce your operational expenses.
You can also reduce business inefficiency by automating some parts of your business processes. It doesn't make much economic sense to have a full-time employee whose job is to process credit cards when you can integrate solutions such as QuickBooks into your merchant account.
Deal with Business Debts ASAP
Debts are one of the most sinister but mostly-ignored expense that can drain business finance. Business debts eat into your profit margins in the form of interest payments that you make on the loans. The unfortunate part is that you are under obligation to continue paying interest on your outstanding loan.
Hence, the longer you have business loans, the more interest payments you make, and your profit margins will be reduced. Hence, you may want to consider getting rid of business debts as quick as possible. When outright debt repayment is not possible, you may want to consider negotiating better terms on interest rates and the duration of the loans.
What Neat Tricks Do You Use to Reduce Business Expenses?
As a business owner, do you use any tricks to keep your business expenses to a minimum? Do share them with us in the comment section below.