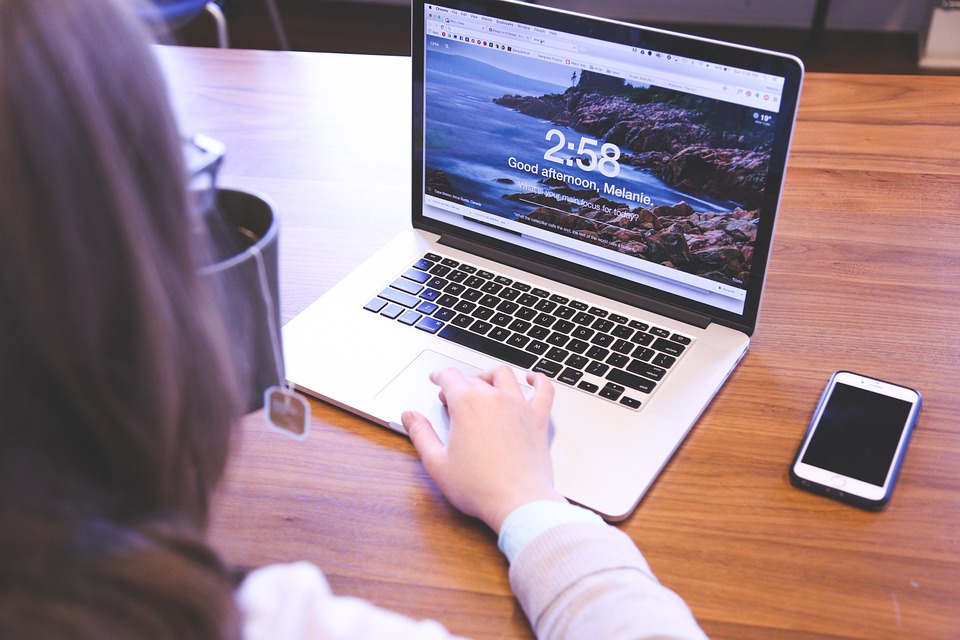 Businesses increasingly turn to the Cloud for apps and tools that help them run their daily operations. The trend has made telecommuting increasingly practical and desirable as companies rush to slash costs and employees ditch the traditional commute. Gallup recently discovered that about 37 percent of the workforce now telecommutes, suggesting a massive change in the way people work.
Cloud-based solutions and mobile devices have untethered workers from their desks and company offices by boosting the productivity of remote work. Technology has also empowered startups, freelancers and self-employed workers by providing valuable tools to make business processes fast and efficient. Still, remote workers need an office environment that emulates many elements of the traditional workplace. The following five tips will show you how to set up a virtual office that will support your career.
1. Secure the Essential Equipment

Remote workers need basic equipment to support their success. Every remote worker needs a laptop computer to allow them to work from any place they can find an Internet connection. Workers can easily carry their computers to client and employer sites, ensuring that they have consistent access to their software and files. Buy a laptop that has plenty of memory and storage, a fast processor, and a built-in camera to make sure you can easily execute every part of your business.
Teleworkers depend on software for their work. As time passes, developers fix bugs, improve security, and add features to their products, making the latest versions a necessity for people who want to maximize their productivity.
Mobile devices also rank as essential equipment for remote workers. Smartphones and tablets keep people connected in settings where a laptop seems impractical. Workers can sync their devices with their computer to make sure they always have access to their data. Thanks to cloud-based software, workers can seamlessly transition from one device to another, without fear of causing data corruption or version conflicts.
As a remote worker, you might need other equipment, depending on the requirements of your job. If you have the luxury of working from home, you can easily adjust the adequate workspace to complement the virtual office you've set up. Some home-based workers use external monitors, full-size keyboards, a mouse, and a multi-function printer to improve the effectiveness of their virtual office.
2. Stay Connected 
Now that many business applications operate in the cloud, remote workers need a reliable Internet connection more than ever before. A fast connection in the home office will help ensure enough bandwidth for voice and video calls, online meetings, and conferencing while processing files and updating records.
Mobile workers should always have a mobile hotspot device on hand for use while traveling and for backup when the home connection goes down. You can choose to use the hotspot function on your smartphone or get a dedicated hotspot device such as the Verizon Jetpack MiFi 6620L 4G LTE Mobile Hotspot, FreedomPop's Overdrive Pro, or the Verizon Wireless Jetpack MiFi, to name just a few.
3. Choose the Right Communication and Collaboration Tools 
Remote workers must have access to collaboration and communication tools that can optimize their workflow. The latest project management trends include virtualization, digitization, and remote connections, so make sure that you have tools that help you keep pace with the demands of your job. Essential communication tools include an email provider, such as Outlook or Gmail, Instant messaging, softphones or IP phone terminals that work with your VoIP provider, and Web conferencing such as WebEx or GoTo Meeting.
Collaboration tools that can help you work effectively with teams include Slack, the messaging app for teams, Yammer, the leading social network tool for enterprises, Asana, a leading project tracking tool. WorkflowMax provides an all-in-one job management tool that helps with time tracking, quotes, invoicing, and reporting. When you have the right tools at your disposal, you will discover that you can work faster and smarter.
You can be even more effective by using a visual communication tool like Creately. Check out our Google Drive and Slack integrations if you want to add Creately to your current workflow.
4. Move your Data Storage to the Cloud 
In the past, teleworkers had difficulty keeping track of their files stored on different computers, devices, and portable USB drives. Now, cloud-based file storage gives workers access to their data from any computer or device.
Properly utilized, online storage helps secure data and protect data loss caused by computer and hard drive failures. Services such as OneDrive, Dropbox, Google Drive, and Box provide web-based and mobile apps that make possible the easy saving, sharing, and organizing of files.
However, despite the numerous advantages cloud services provide, employees should be familiar with certain cloud storage risks in order to avoid compromising the security of valuable and sensitive business data.
5. Stay Organized and Available
Missed deadlines, forgotten tasks, and skipped appointments can derail your career as a teleworker. You must manage your time well while getting things done. Most importantly, you must stay accessible to your clients and colleagues. Try using apps and tools for organizing your tasks, notes, and appointments so you can fulfill all your responsibilities.
Software products such as MyLife Organized, Organizer Pro, and MyOrganizer ultimate give you a centralized place to create to-do lists, plan, set goals, and store contacts. Apps that work in similar ways include Google Calendar, Evernote, Trello, and Toodledo. Regardless of your choice, you can sync your information for use on all your devices so you can make sure you never miss an important task or opportunity again.
Share Your Ideas on How to Set Up a Virtual Office
Remote workers with virtual offices have changed the employment landscape. Although the new way of working lacks face-to-face communication and social relationships in the workplace, telecommuters can leverage technology to compensate. When you have the proper equipment, software, online tools, and apps, you can become more productive and successful than you ever imagined.
Author's Bio: Lisa Michaels is a freelance writer, editor and a striving content marketing consultant from Portland. Being self-employed, she does her best to stay on top of the current trends in the business world. She spends her free time trying out new recipes or reading Scandinavian crime novels. Feel free to connect with her on Twitter and LinkedIn.