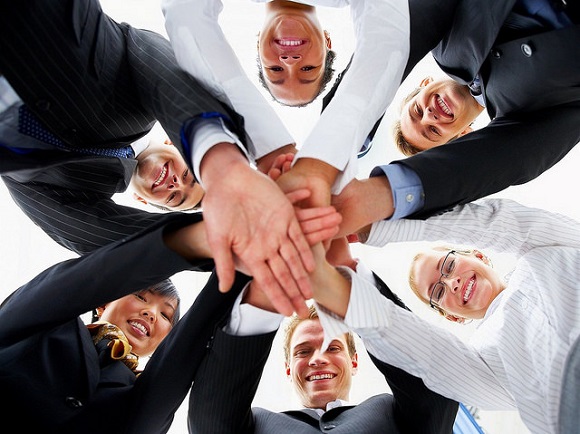 Engaged employees enthusiastically involve themselves in their work and with their employer as they collaborate to achieve common goals. During 2015, in the United States, slightly less than one-third of all workers were engaged, creating dangerous workplace challenges.
Important factors such as trust, integrity, mutual commitment, and communication directly affect the level of employee engagement within a firm. Unfortunately, business leaders have increasing difficulty trying to find ways to stimulate employee engagement, leaving a substantial amount of productivity and opportunity on the table.
The Importance of Engaging Employees
Engaged employees feel solidarity with their company, and they willingly invest the effort to ensure its success.
The superior attitude and outlook of engaged employees help them to produce more than their disengaged coworkers, yet companies often do little to inspire and motivate their workers. Meanwhile, the staggering cost of disengaged workers keeps firms from reaching their goals.
Estimates place the cost of active employee engagement somewhere between $450 billion and $550 billion every year in the form of lost productivity, absenteeism, and workplace incidents. Studies have shown that disengaged workers allow more quality defects and involve themselves in more accidents than typically engaged workers. Unmotivated workers also increase employee turnover rates, adding to staffing and training costs.
Companies trying to stay relevant in the emerging global marketplace now look to employee engagement as a way to increase creativity, efficiency, productivity, and quality without a major cost increase. However, they still face challenges while trying to find efficient methods of engagement.
How to Engage Employees?
Great leaders always want to help others unleash their potential. In the workplace, managers and supervisors should motivate employees to produce quality work and look for advancement opportunities. In many companies, a stifling culture impedes engagement through policies and procedures that fail to provide incentives for quality work and loyalty.
To create a culture of commitment within a firm, executives and managers alike must act to align their human capital strategy with that of their business. Companies should use the following five tips to engage and motivate employees to help them get started.
Clearly Communicate Your Company Vision
A company must first have a mission and vision before it can have engaged employees. Without a clear purpose, the entire organization will flounder in malaise. After defining the mission and vision of the organization, managers must communicate that vision to employees, so they can accept the challenge of helping the team achieve their mission and realize their vision.
Needless to say, simple, clear mission and vision statements will resonate with employees, especially when they include attainable goals that include the entire team, not just owners or managers.
Learn More About Your Employees
Companies that take a sincere interest in their employees, have the highest engagement rate in their industry. When managers and supervisors get personal with their employees, they build relationships that make their people feel significant and valued. Although these connections might challenge traditional views of employer-employee relations, they will serve to build loyalty and enthusiasm that will last even when the company goes through difficult times.
To get started on building relationships with employees, managers, supervisors, and owners should find small ways to show they care about every worker. When this happens, employee attitudes and motivation will steadily improve.
Provide Your Employees with Proper Job Training and Ongoing Development
Most employees want to do well at work, and they feel a sense of pride when they achieve a high level of productivity. Unfortunately, many employees become discouraged and disengaged, because employers have not properly trained them to do a job.
To reduce frustration, employers should implement a thorough training program that periodically updates workers with the skills and knowledge needed to do a good job. Employers should consider using educational technologies such as Massive Open Online Courses to allow employees to hone their skills and learn new ones whenever their schedule permits.
Provide Feedback and Recognition
Employers who act and feel entitled to outstanding employee performance will negatively impact morale and destroy the sense of comradery among team members. When workers do a good job, they should receive prompt, simple recognition and appreciation.
Managers should look for opportunities to recognize good work as part of the ongoing effort to encourage engagement. Similarly, when employees make mistakes or have performance issues, they should also receive prompt, constructive feedback so that they can improve their performance. After all, almost everyone wants to do a better job.
Encourage Cooperation
Companies that work together on projects by sharing responsibilities, decision-making and tasks will create a spirit of interdependence and equality that will engage workers and help them thrive.
When workers can make tangible contributions to company achievements, they develop a sense of pride and positive, enthusiastic attitude about their job. Cooperation will also improve efficiency as workers take the initiative in finding better ways to do their job.
Conclusion
Statistics indicate that employers around the world suffer from a lack of employee engagement, giving every company an exceptional opportunity to build a competitive advantage.
An engaged workforce will make a business more productive and efficient, helping to improve competitiveness and profitability. Leaders should proactively find ways to measure the level of employee engagement in their firm and use the tips listed above to engage social policies and strategies that motivate and inspire their workforce.
BIO: Patricia Dimick is a Denver-based stay-at-home-mom, trying to make it as a freelance writer. She likes to keep up to date with the trends in the business world and share her insights with like-minded people. She is secretly a tech geek. You can reach her @Patricia_Dimick