It's been more than a month since we added real-time collaboration to our diagram tools and the user feedback is nothing short of fantastic. This is to be expected considering the numerous benefits of real-time collaboration. Creately helps you visualize things while working in real-time so this makes it extremely easy to make decisions and be more productive. Still not convinced ? listed below are few benefits of real-time collaboration to encourages you to try it out.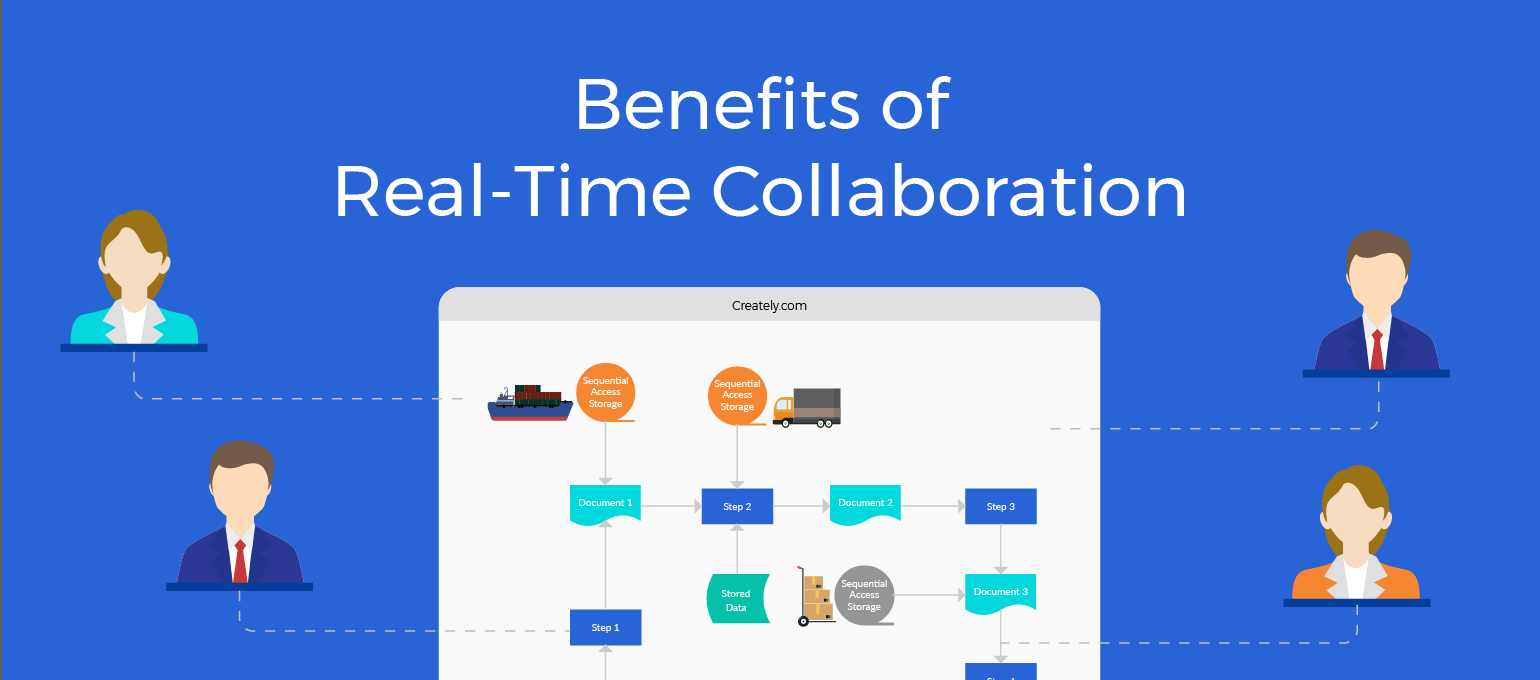 Benefits of Real-Time Collaboration
Clear Communication, Less Confusion – Because the diagram is shared everyone can see the changes made by each other in real-time. This visual communication is very powerful because it leaves little room for confusion. As anyone can instantly spot the modifications they can easily object to changes they don't like, it leads to much better communication and interaction in meetings.
Saves Time – Real-time collaboration saves your time in so many different ways. You can cut down the time spent on meetings because of visual communication. No need to go back and forth to meet clients because most things can be done online in a much more efficient manner. You can even save time spend on email communications because no need to have long email conversations, just share a diagram and work on it in real-time.
Increase Productivity – It helps people working from home and working from remote locations to be more productive. Since everything is done online its just a matter of connecting to the Internet or the Intranet.
Saves Money – A combination of all the factors mentioned above lead to a considerable amount of savings. Increased productivity is saved time and money.
It's fun – Seriously, you will love it once you try it. There is something addictive about drawing and modifying a diagram together. We do this in our meetings everyday and absolutely love it.
Hope I convinced you to give real-time collaboration a try. Now, get started with our visual collaboration tool built for teams.
Already using real-time collaboration ? We love to hear from you. It could be about how you are using it in your work or it could be about some trouble you had using it. Drop us a message and we will get back to you soon.