Today is a big day, we are launching a new app interface, new feature sets, a new logo, and in essence a whole new Creately.
Our new identity signifies so much more than just a brand revamp, it's a transformation aimed to usher in a new era of work.
For years Creately's success was built on its ability to simplify work by providing a platform to think visually. We have taken these same core principles and built a tool that connects all aspects of work through data, integrations and visual tools, providing a central place where teams and organizations can get together and get things done.
Work today is done on docs, spreadsheets, and dreaded productivity apps. Too much time is spent pinging-ponging between different tools, finding information and coordinating efforts. This is time that could be spent thinking creatively about solutions, better understanding problems, and making decisions that have large positive impacts.
So, how do we build a space where we can be productive and not just busy, where data and decisions go hand-in-hand and where the true spirit of human creativity can be unlocked?
We do it by changing the rules, we do it by taking the playfulness of a canvas and adding the power of a database. We do it by breaking down the restrictive structures that force us to work in silos and give teams a space to be open, free, and collaborative. We do it by taking away the friction and frustration of modern work. We do it by being …

The New Interface for Work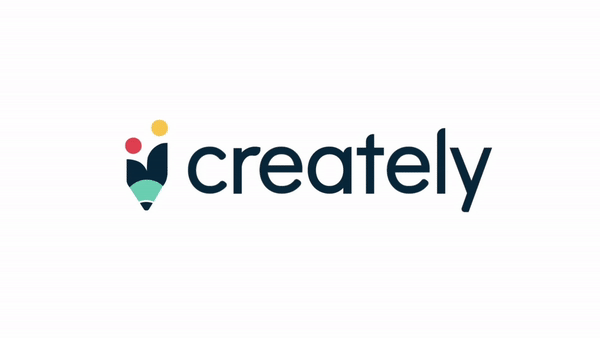 Why The Change?
Creately was built on its visualization capabilities; millions of users have used it to brainstorm ideas, represent models, create flowcharts, and plan processes. But at its core, it was a diagramming and visualization tool and our previous logo embodied that. As our core purpose evolved, we needed a logo to represent this sea change in how we are approaching the modern work environment. Creately is now the world's first work management platform that runs on a smart visual canvas.
The Core Principles
To create a new brand language we established some core values to govern every facet of Creately.
Connected– To people, data, and apps. Creately brings it all together and provides a central platform for all your work.
Insight- Multiple ways to look at the same information. See things differently, gain big picture understanding and uncover your 'A-ha!" moments
Simplicity– Represent complex problems in easy ways. Creately's platform is powerful and robust and super simple to use.
Flexibility- Free-form and completely customizable.
We began exploring ways to visually express Creately's highest order benefit which is to connect the Dots Across Your Company.
Explorations:
It took months of work and 100s of iterations to find the best representation of our core values. And while we had many great options to choose from we selected what we felt was the most iconic representation of our brand story.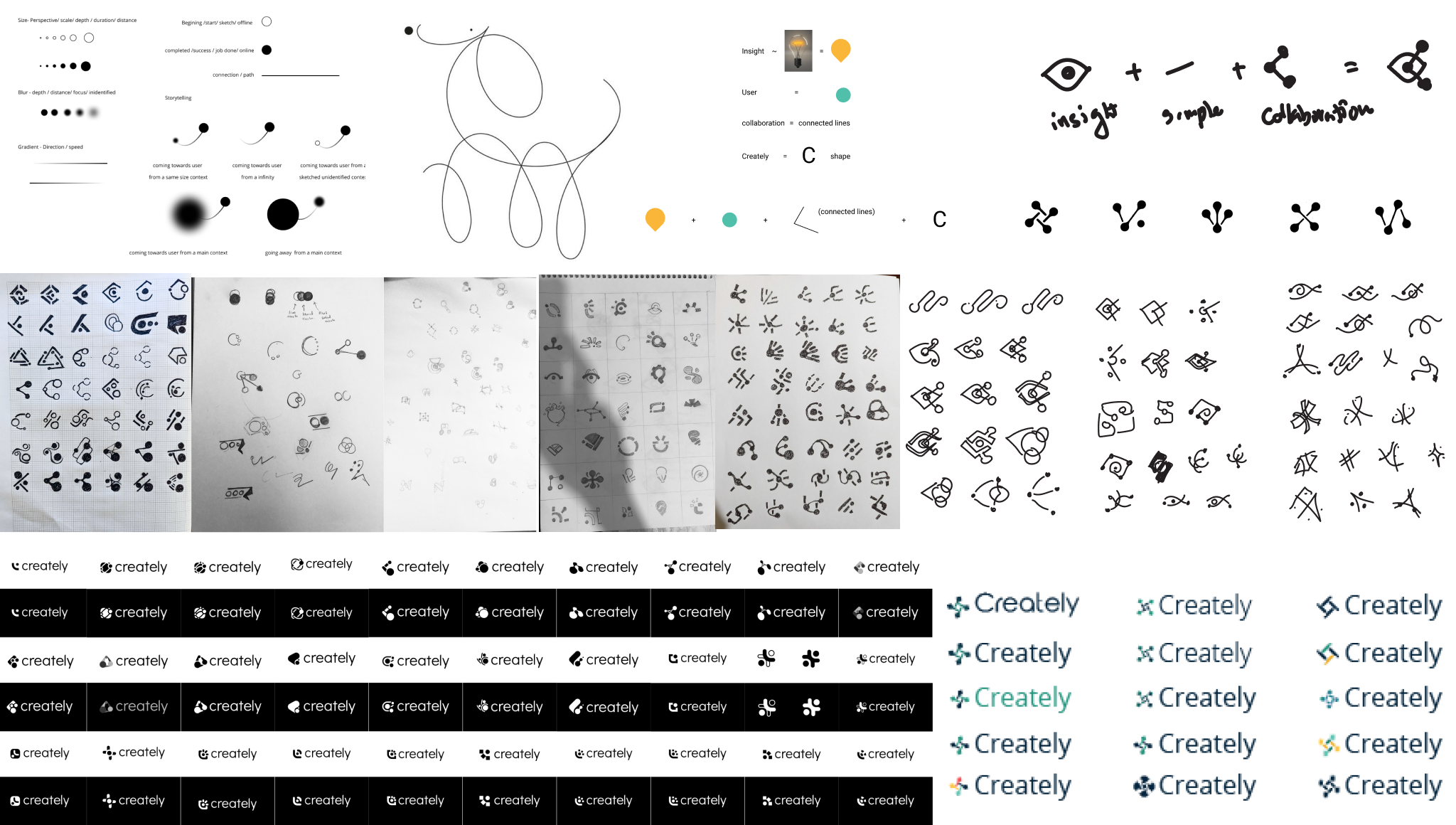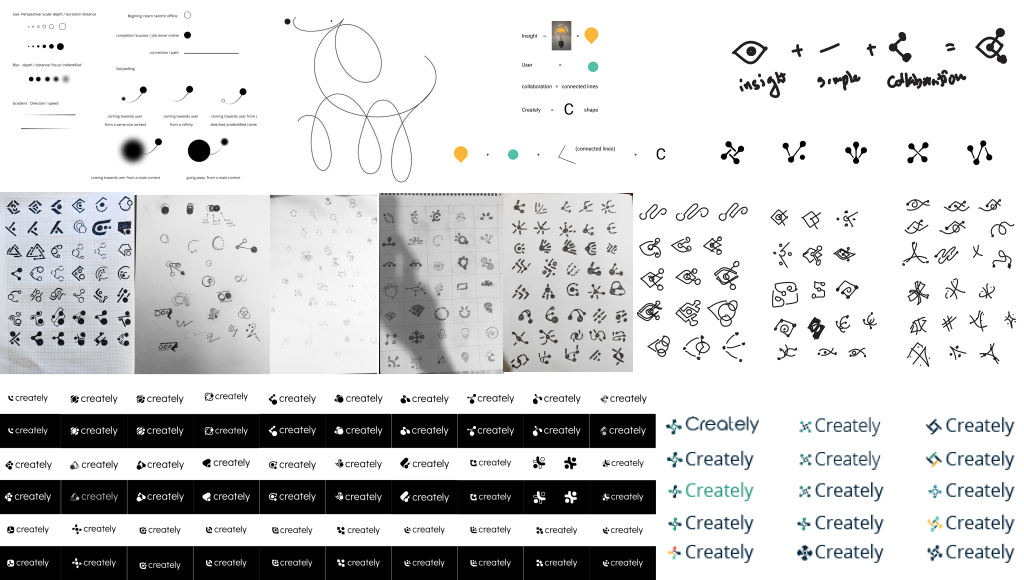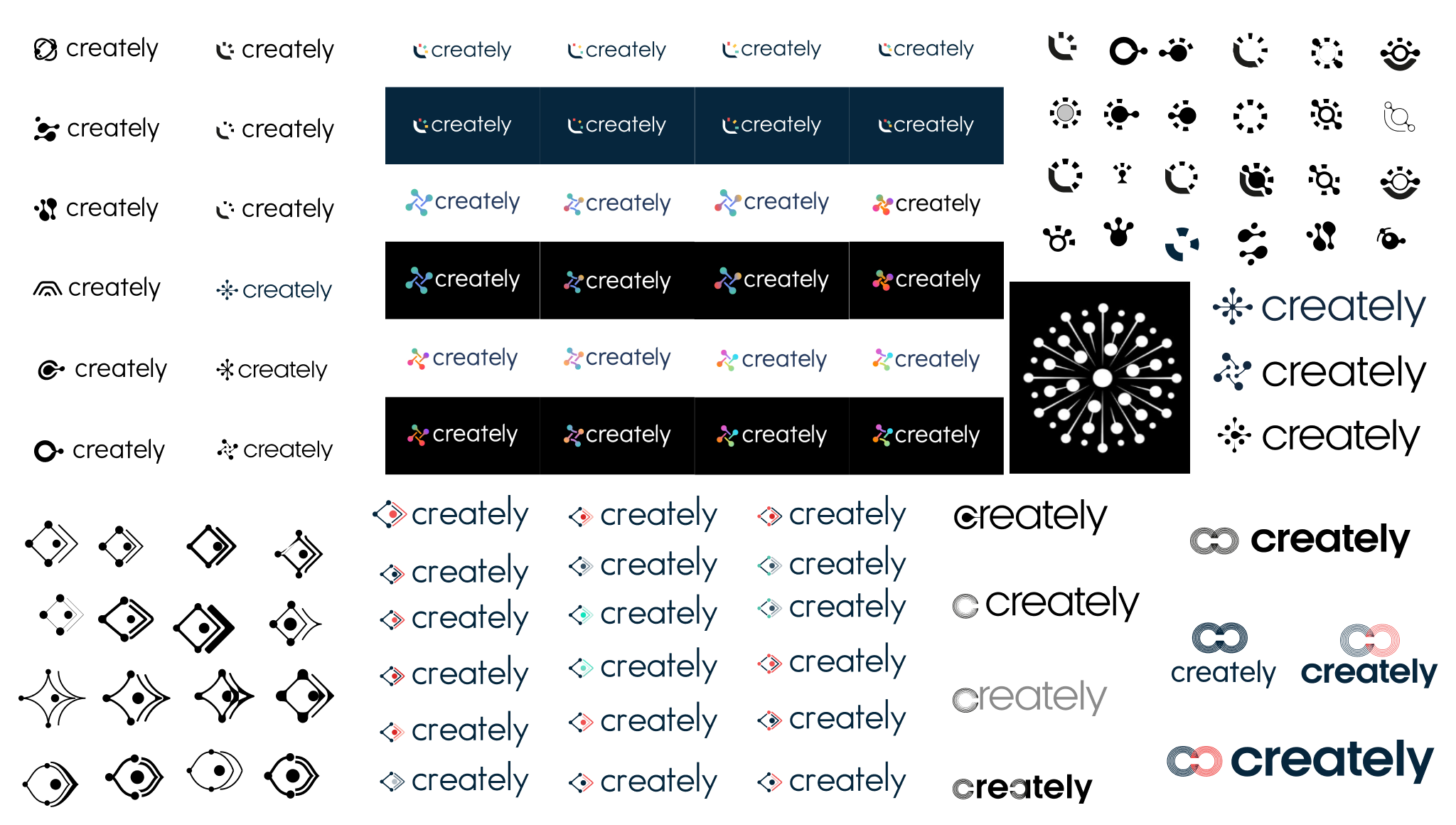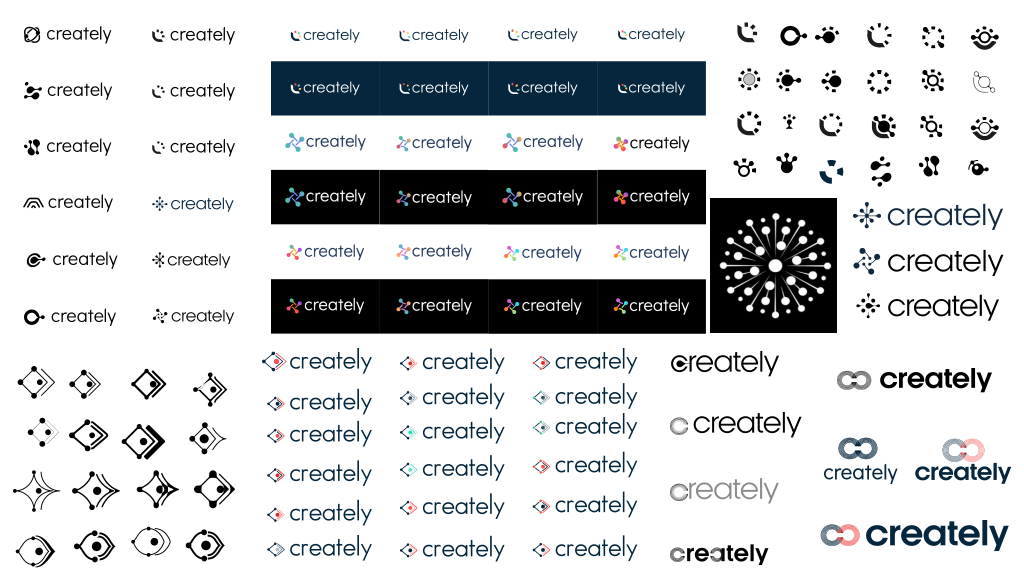 The new Creately logo has a simple form factor but is memorable and distinct. It uses the negative space to showcase the literal connection of data points, it invokes the feeling of collaboration and vision while retaining our brand name at its core.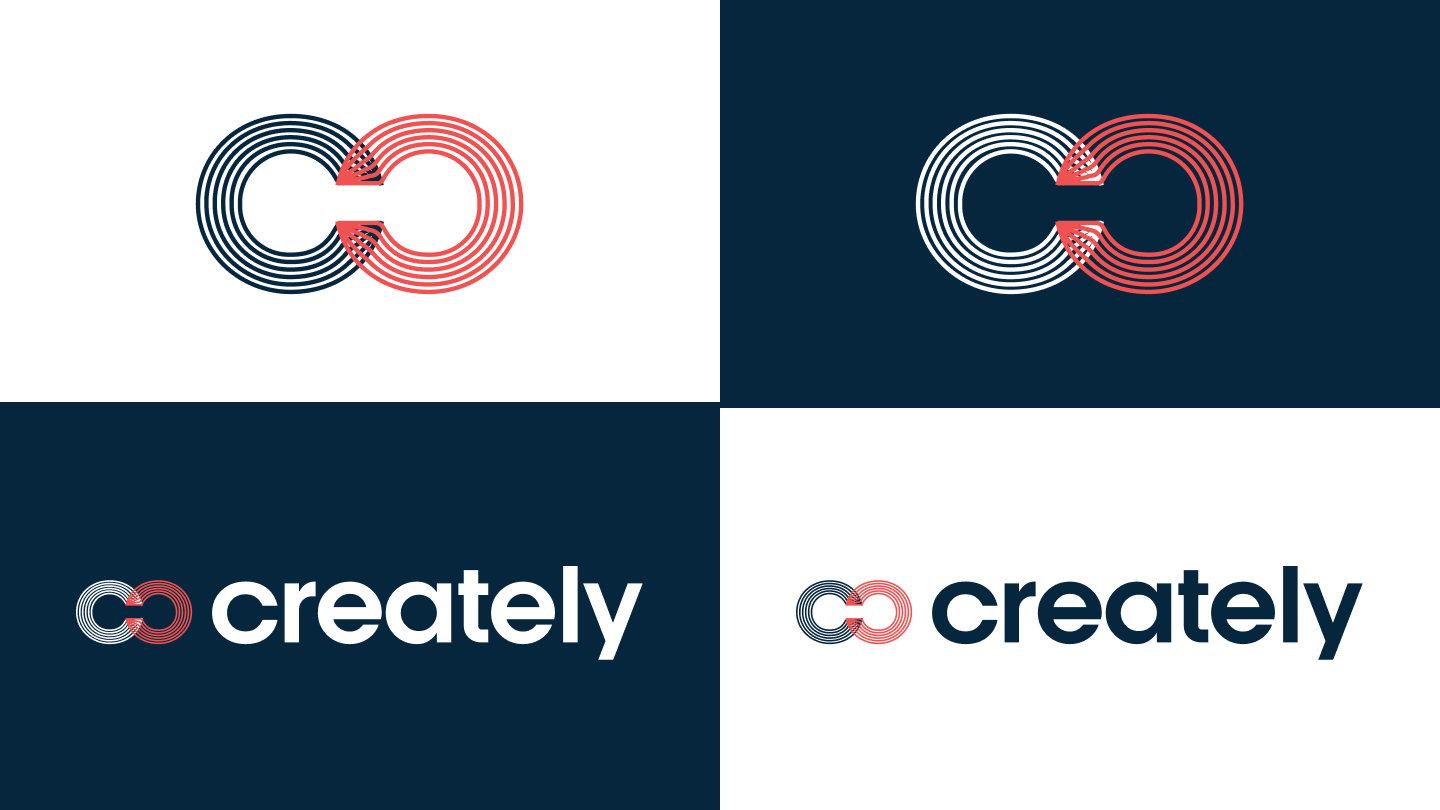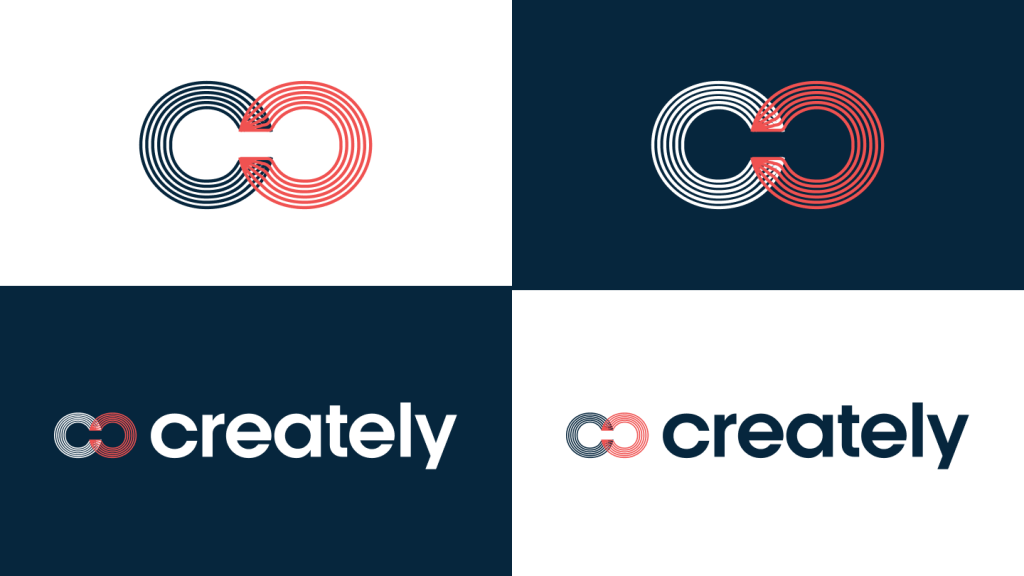 This visual evolution encapsulates the next phase of Creately. Our new capabilities are unlike anything available now and is a completely new way to think about how to organize and manage your work.
We see it as an evolution of how people work with apps and systems. It's flexible, visual, easy to change and cuts down grunt work between systems. A single portal for the details and the big picture that's always in sync.
We cannot wait to see what you'll build with Creately.