We launched Creately Classic exactly a decade ago. Our goal was to simplify the process of creating and collaborating on diagrams online. It was a simple and effective solution, and our users worldwide loved it.

With advancing time, came the need to shift our trajectory. As the needs of our users evolved, so did our goal. Our next mission became to find a way to improve upon the way our users collaborate visually.
Subsequently, in July 2019, we introduced a brand new Creately – Creately Next – an app version that is completely rebuilt from the ground up to solve the problem of collaborating visually. Since then, we have come a long way. We've grown to be more than just an online diagramming tool – we've become a visual workspace where teams come together to think, communicate, brainstorm, plan, analyze, and innovate.

As Adobe and all major browsers have already announced their plans to stop supporting Flash, which the older version of the app is built on, we've decided to terminate Creately Classic by the end of 2020. We hope that this notice period will provide you with enough time to migrate your important Creately Classic documents to Creately Next.
What Can You Do
If you are still using Creately Classic or any of its plugins and have important files still stored there, here's what you can do.
Creately Classic Online
To migrate your Creately Classic documents or folders to Creately Next, follow the steps below.
1. Log in with your Creately account email address – This is important to import your documents from the Classic app, and if you're using a new address and an account in Creately, you are required to log in with your previous account.
2. Go to Creately app and click on the profile picture on the bottom of the app and select Import from Classic option
3. Select the Folders (Projects) you would like to import and click the "Import" button.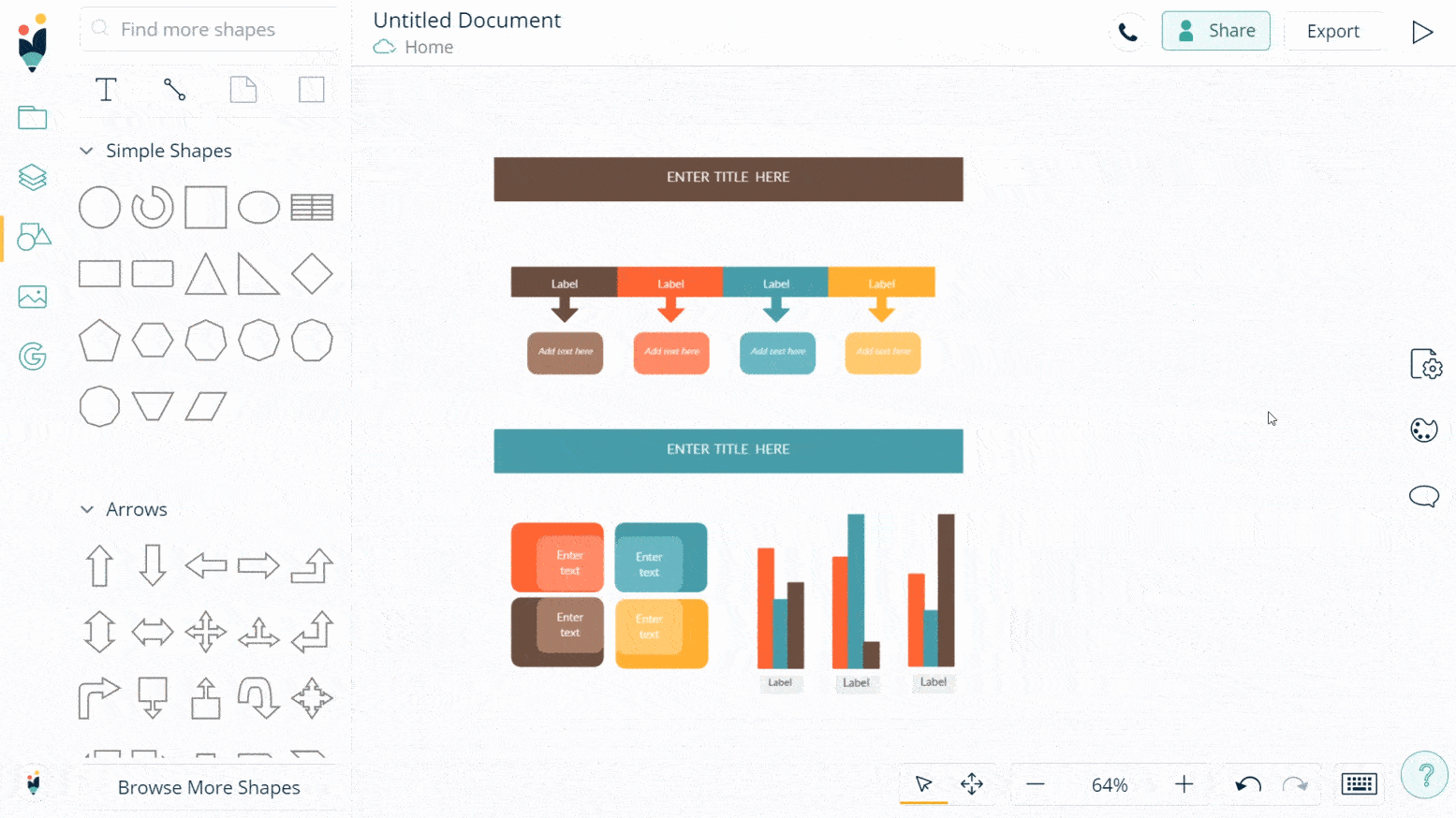 Creately Classic Desktop
You are able to access all your documents and folders created in the Classic Desktop from the new Desktop app as well. Simply follow the steps to transfer from Classic to the New Desktop version.
Go to the Classic Online where you will be able to see all your Classic Desktop folders and documents.
You can then switch to the new Online app and import these files to the new app as instructed above.
Open the new Desktop app and all your documents and folders will start syncing, and you will be able to access them within minutes.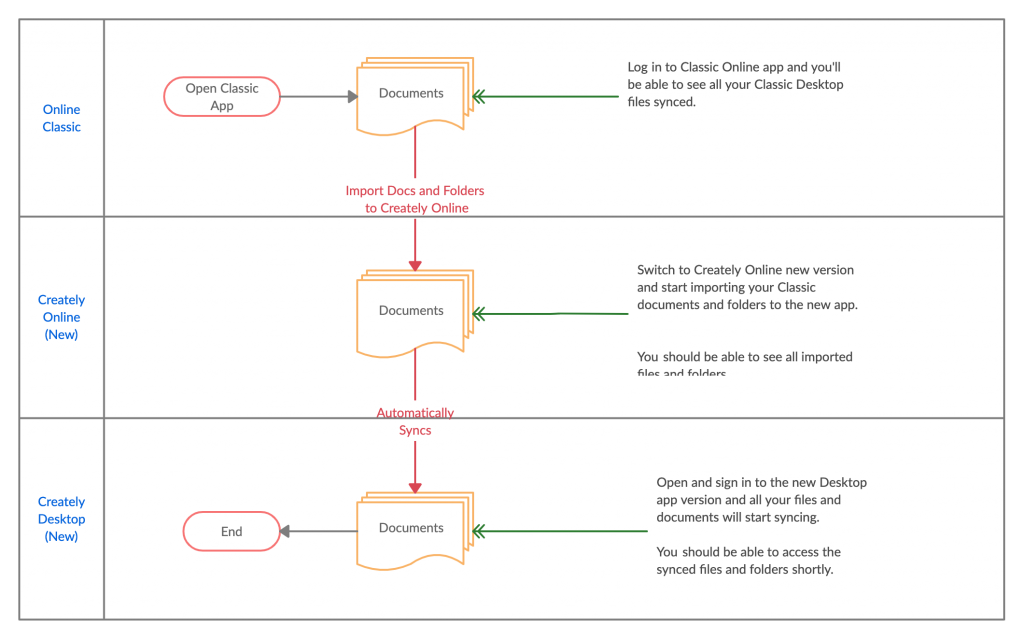 We are also offering free Classic Desktop licenses for the term of your remaining subscription, so you can sync your documents to the local computer and continue to work on them after Creately online is terminated at the end of the year. Creately Classic desktop will continue to work offline, although it will still require Flash to be installed to operate.
However, we encourage you to move your existing Creately Classic Online and Desktop documents to the new app during this period. Once Creately Classic is terminated, you won't be able to sync your existing Creately Classic Desktop files/ documents with the Creately Next app.
Creately Classic for Confluence Server and for Jira Server
New document migration tools for both Creately Classic Confluence and Jira plugins are still underway and will be available for use by mid-December.
In the meantime, we are already giving a free upgrade to the new Creately Diagrams for the Confluence Plugin  – a new, faster and Flash-free version – with which you can continue to incorporate Creately diagrams into your Confluence pages. 
A new Creately Plugin for Jira is also in the making, and it will be rolled out in early 2020.
What's Next
At its inception Creately Classic has helped us pave the way for a new way of thinking, working, and collaborating. It has set the foundation for where we are going next as we explore the world of visual collaboration. Although it will be missed, we have exciting new things to look forward to with the new Creately.