This guide is for someone who is not familiar with the concept of product positioning. Even if you are an expert in the subject area, you can still read on; you may learn something new, something you can use to simplify or accelerate your process. Here's a line-up of the guide;
What is Product Positioning
As the name suggests, product positioning refers to the position of your product, or where your product/ service fits, in the market.
Its goal is to help you present your product in the ideal light – by highlighting its benefits – for your target consumers. And it's an essential element of your marketing plan.
Product positioning helps marketers, product developers, etc. with many things; especially with
Defining what makes your product unique or different from that of your competitors
Explaining the value you are offering to your customers
Identifying who your audience is, their needs, and how your product can help them
Figuring out how you want your product to be known in the market
Informing you on how to craft your message or how you should communicate the value of your product to the audience
Core Elements of Product Positioning
There are a few things that you need to have defined in hand when developing your product positioning. These are the core building blocks and they will help you highlight the unique value of your product or service, and defining your product positioning effectively.
Vision – explains the purpose of the product and the direction the product is headed
Mission – states the reason for the product's existence, who it serves, what it does for them and how it is unique
Market category – this is the market you are competing in based on your target customer segments.
Customer pain points – these are the problems/ challenges your customers are experiencing.
Company and product differentiators – what differentiates your product or company from that of your competitors in providing a better solution to customer problems.
Brand Essence – core characteristics that define your brand.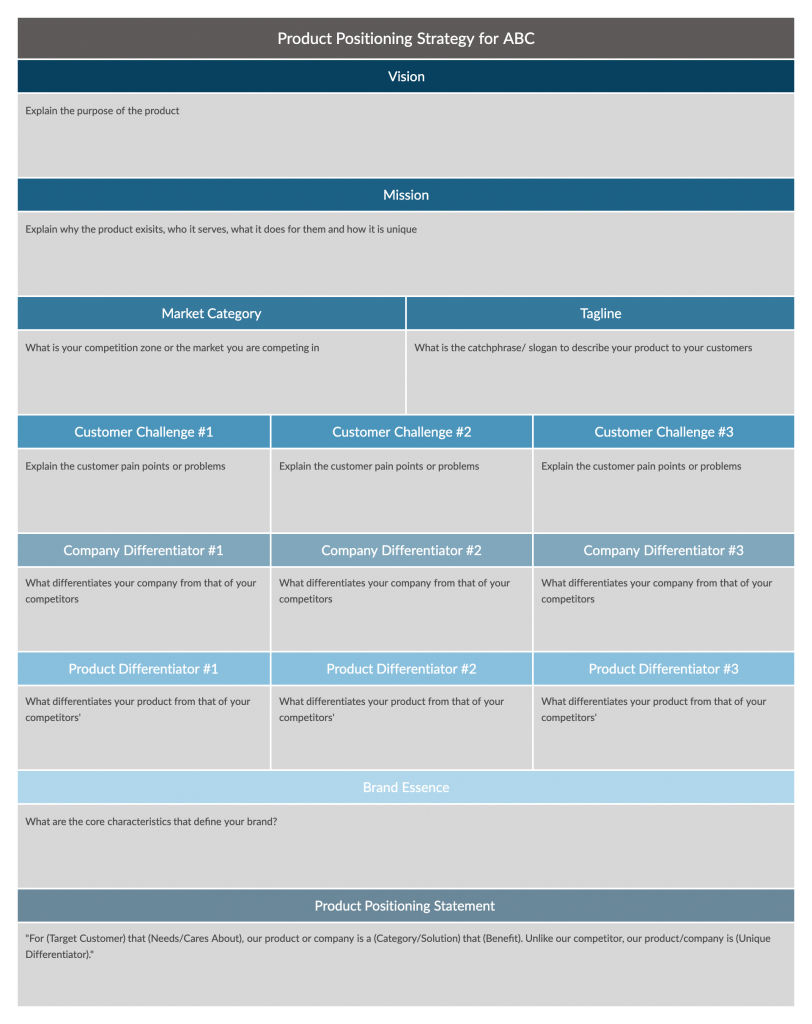 How to Create an Effective Product Positioning Strategy
This is no one-man job. Developing a solid positioning strategy requires the expertise of the product management team as well as that of the product marketing team. Gather them together before following the steps below.
Step 1: Understanding who your customers are
It all starts with the customers; who they are and what they need. Here's how you should go on about understanding them.
Gather demographic, psychographic, behavioral and geographical details on your customers.
Identify the main problem they are trying to solve. Their challenges and pain points, their motivations, interests, and preferences, and most importantly what triggered their decision to buy your product.
Understand why they are buying from you. You can directly talk with them or the staff members who directly handle customer requests, or you can analyze purchase data in the system.
If you've already got user personas based on your different target segments, you can finish this step a lot more easily. But fear not, we've already covered how to create a buyer persona, and with this template, you can avoid doing it from scratch.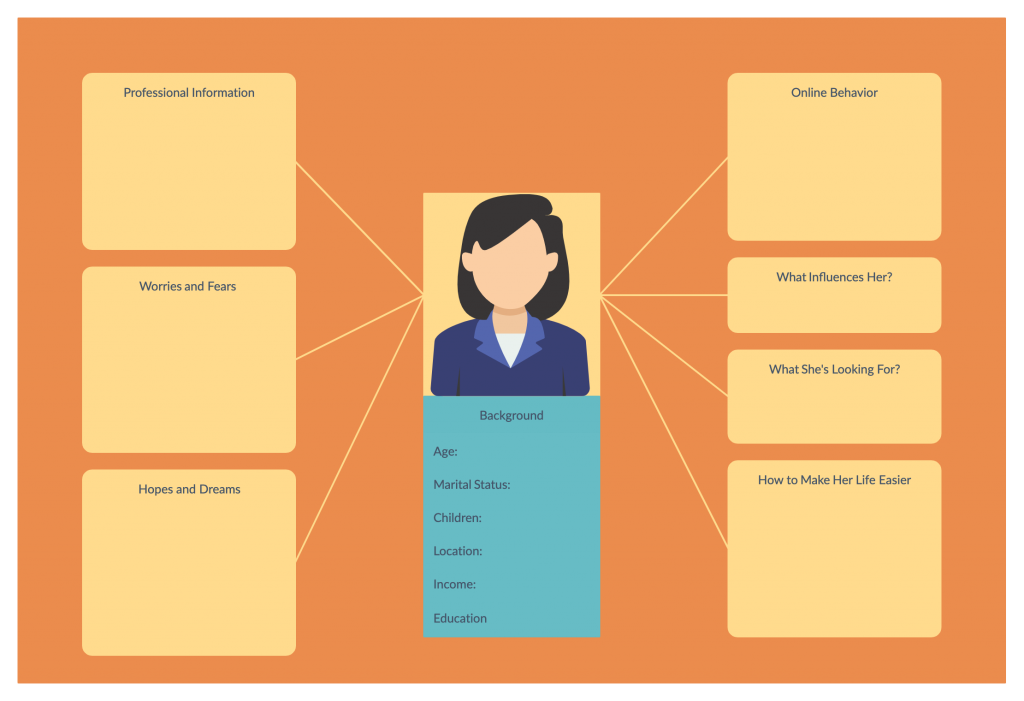 At the same time, mapping your customer journey will help you gain a deeper understanding of your customer experience, pain points, emotions, etc. We've covered this topic in great detail as well. Here's our guide to customer journey maps with free templates.
Step 2: Understand your market
In order to learn how you can differentiate yourself from your competitors, you need to know who they are first.
Start by identifying who your direct and indirect competitors are, and the products and services they offer to your target audience.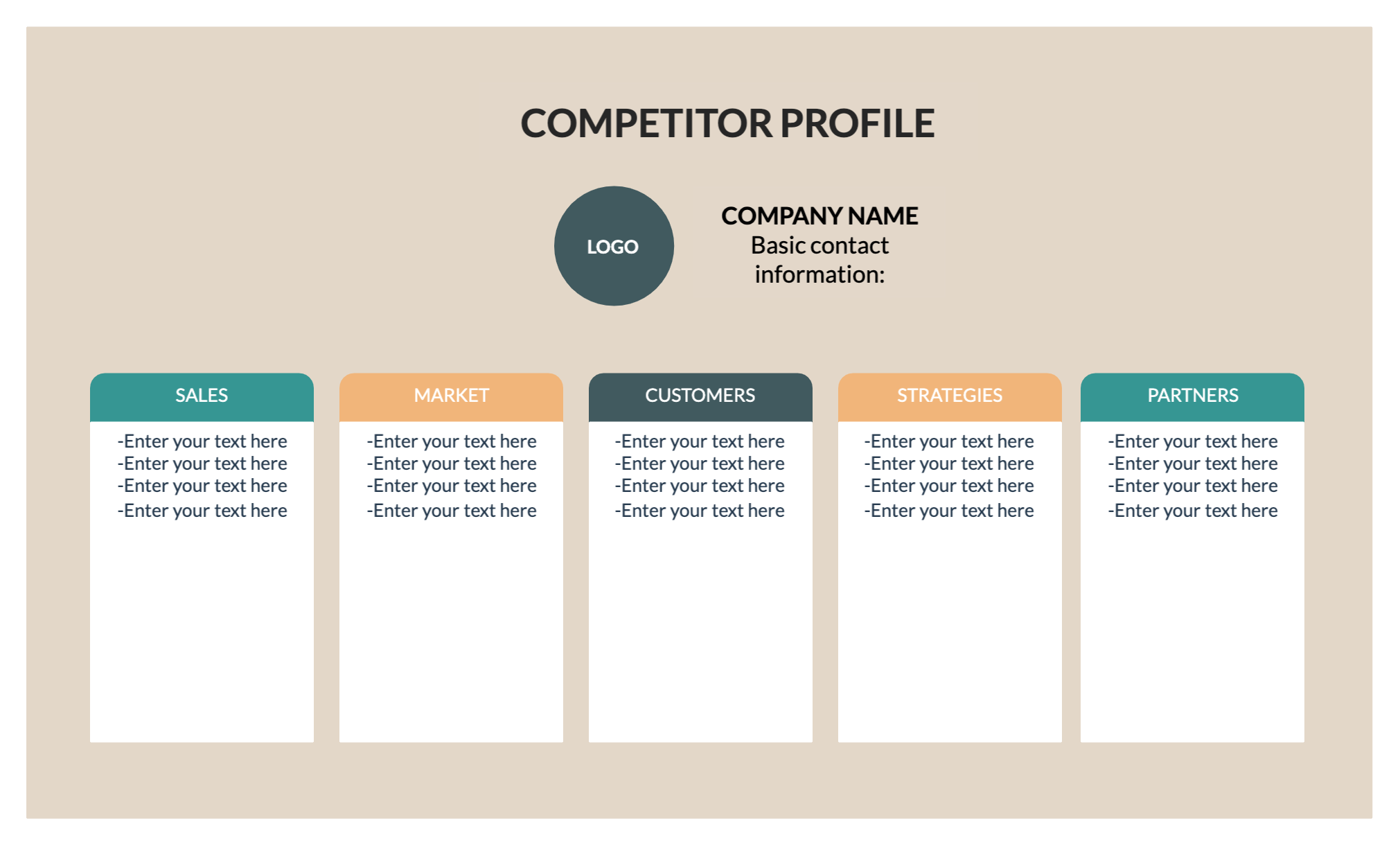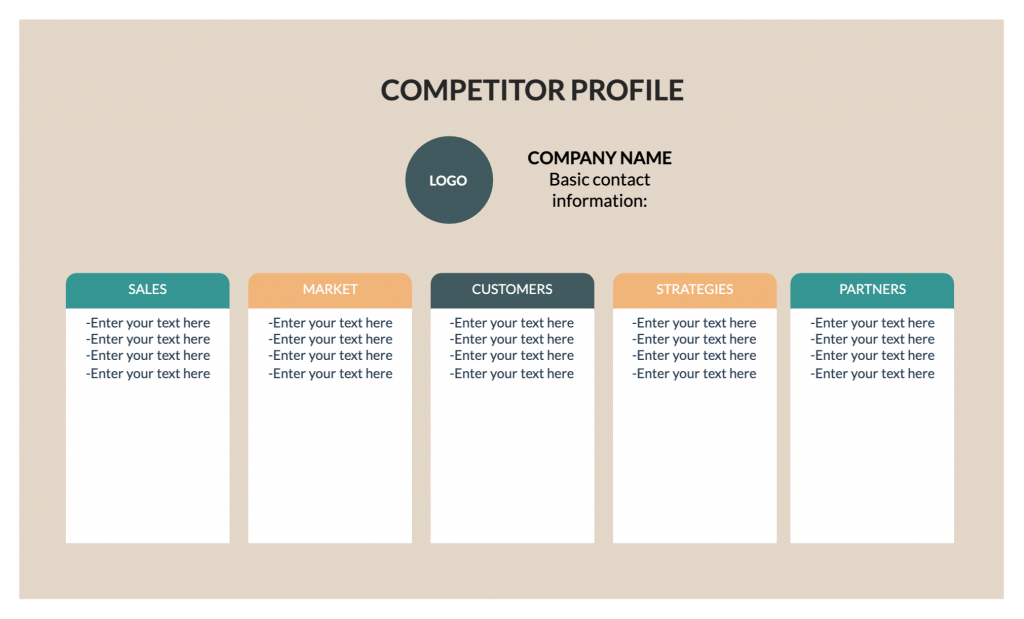 For an effective competitive analysis,
Identify and categorize your top competitors
Analyze the competitive landscape. Study the strengths and weaknesses of your competitors, the threats and opportunities they have created for you in the marketplace.
Study your competitor's market positioning
Finally, compare competitor products and prices
Our complete guide to competitive analysis covers these steps in more detail and provides useful tools to simplify each step.
Step 3: Asses your product
Now that you know who your competitors are, their products and features, it's time to understand the unique value of the products you provide.
To objectively analyze your product, you can use a SWOT analysis. It'll help you identify how your product is better than that of your competitors and where it needs to be improved.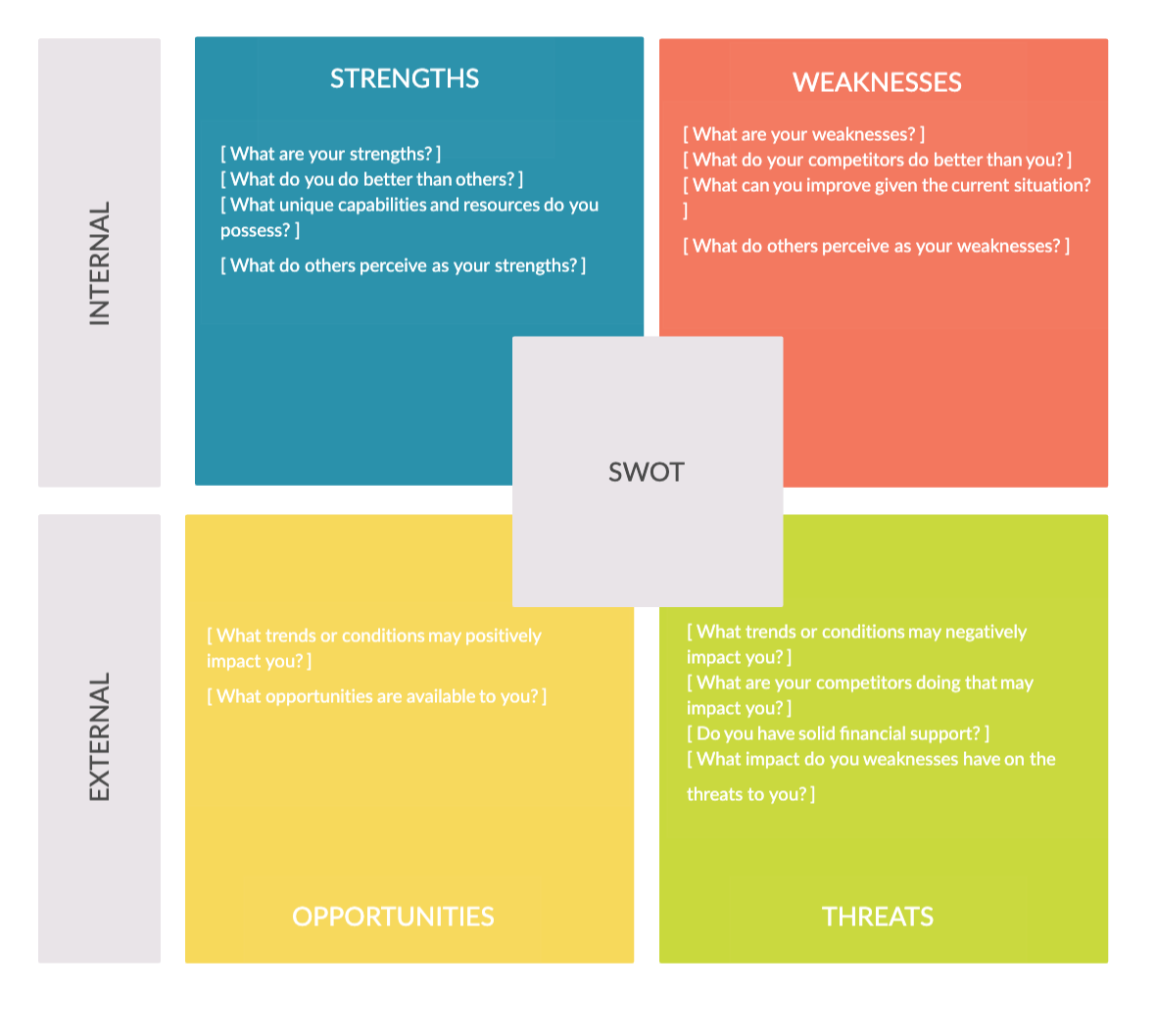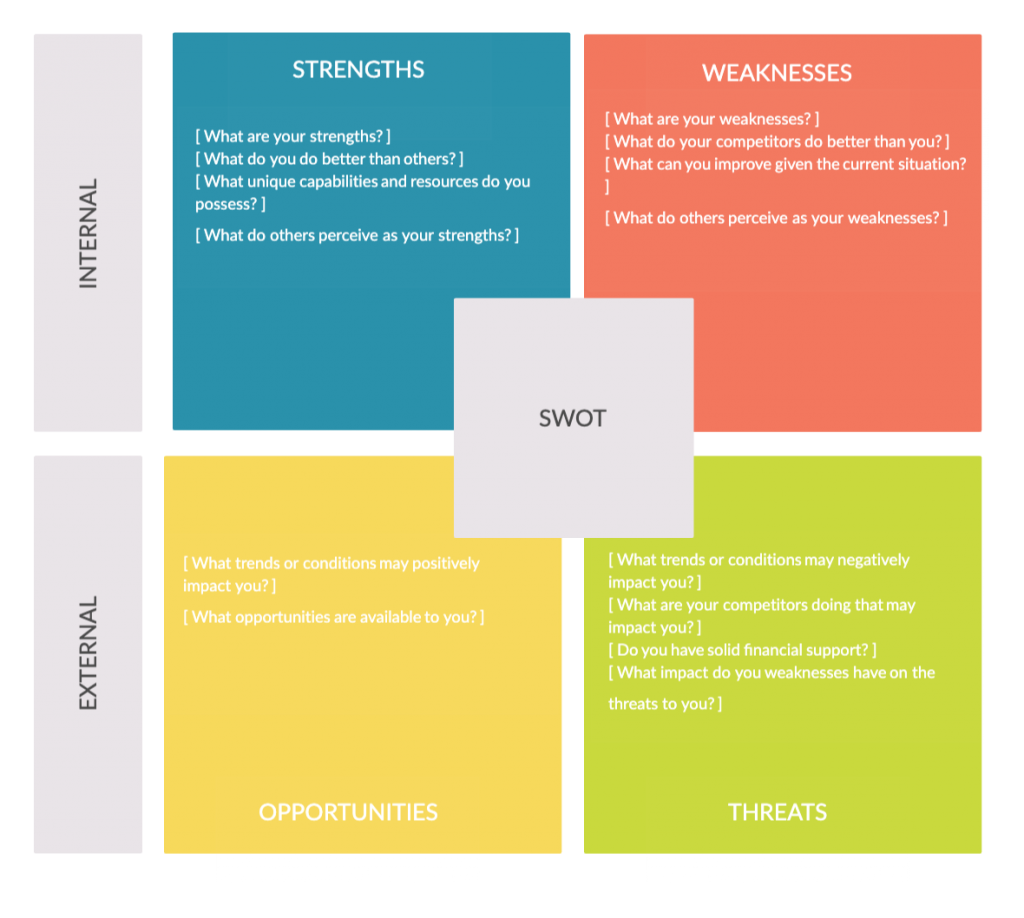 Next list down your features and identify the benefits pertaining to each of them.
Step 4: Identify the best communications channels
Next, you need to communicate the benefits your product offer to your customers. In order to do so, you need to identify the best places to reach them first.
During your audience research, you may have already found out where your customers are most reachable; whether on social media, particular forums or blogs, TV or newspapers.
Step 5: Create your product positioning statement
Once you have spent time on understanding all the above elements, preparing your positioning statement becomes much easier. The positioning statement basically explains how your product fulfills a need of your target market.
For example, Amazon's positioning statement goes;
"For consumers who want to purchase a wide range of products online with quick delivery, Amazon provides a one-stop online shopping site. Amazon sets itself apart from other online retailers with its customer obsession, passion for innovation, and commitment to operational excellence."
The key areas you need to highlight in your positioning statement are
Your target market
Their need
Your brand name/ product or company
The benefits you provide that differentiate you from your competitors
Unique differentiator or the reason why your audience should belive your differentiation statement
The position statement is crucial to create the best position for your product in the minds of your ideal customers. And it's integral to aligning your marketing efforts with your brand and value proposition.
Here are some more related resources you may want to have a look at
The Easy Guide to Developing a Winning Product Strategy
The Visual Guide to Launching a New Product
The Easy Guide to Pitching Any Product in Two Minutes
How to Develop an Effective Marketing Mix
Ready to Devise Your Own Product Positioning Strategy?
Your product positioning strategy will help align your sales, marketing, product development, customer success, leadership team, and engineering around one vision, one target market, and a clear set of values you can deliver on.
It will serve as the foundation for your product roadmap, marketing strategy, sales approach, and customer success strategy. This is why getting your product positioning right is of utmost importance. And with this guide, you are already on the right way.
Any comments or recommendations? Type away in the comments section below.