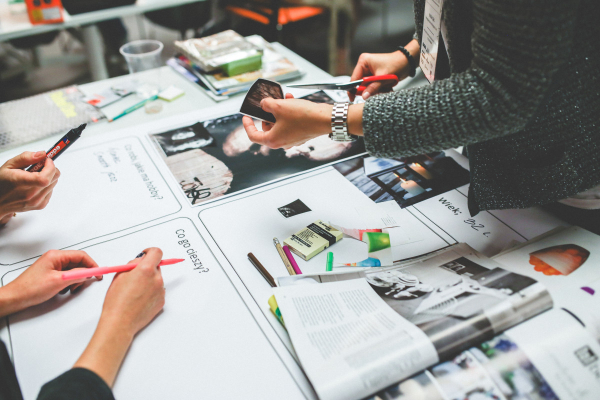 The world is truly becoming a small place and remote teams are becoming the norm rather than the exception. However, remote teams come with their own set of problems. And one of the main concerns of people who manage remote teams is improving team collaboration.
With people working from different locations and time zones, doing this is not an easy task. But there are certain steps you can take to improve and encourage team collaboration, and below are 3 tried and tested methods.
Provide the Right Tools
This might sound a bit obvious, but quite a few companies who manage remote teams get this wrong. With so many tools available it can be a bit daunting to find the correct tools for your organization.
Before going hunting for tools, you should do a proper analysis. You need to identify what's preventing your team members from collaborating in an efficient manner. Once you identify what is needed, you can go ahead and look for tools. Otherwise, you might end up focusing on the features of different tools, rather than how a tool solves your problem.
If you want to improve communication within members, then Slack is a good choice. However, if you already have Office 365, then Microsoft Team might be a better choice. If you want to go beyond simple text communication and expand into visual communication then a visual collaboration tool like Creately will do the job for you.
You might need a project management tool, a task management tool and other tools to cater to different purposes that require members to work together. Make sure to list down the requirement first and then go about finding the tool.
Encourage Team Building Activities
Although it helps to have everyone in the same place, you don't necessarily have to be in the same location to conduct team building activities at work. Some successful startups and companies have company retreats that last a week or two, which makes it easier to conduct team building activities. But not every company has the budget to do something like that.
But luckily there are much simpler and cost effective activities which you can do to encourage team building. Online gaming is a popular choice when it comes to cost effective team building activities. Something like a first person shooter which almost anyone can play is a good starting point.
You can be creative and adopt online versions of popular group activities. For example, something like charades can be played by remote teams; you just need a good camera. If you're motivated enough there are endless games you can adopt.
Have a Company Culture that Embraces Team Collaboration
Providing the right tools and having the right activities won't help if you don't have an organizational culture that embraces collaboration. Building and fostering such a culture is not an easy task, especially for a large organization.
There are some extent research done on this and this Harvard Business Review guide is a good place to start. It has some detailed analysis and links to further reading if you want to learn more about a particular topic.
You can't achieve this by sending out memos and putting down guidelines. And it will not happen overnight as well. But with the right leadership and good communication this can be achieved with great benefits for the organization.
Summary
With many companies having remote teams, improving remote team collaboration is becoming a necessity. Although this is no easy task, with the right tools and by facilitating team building activities and fostering an organization culture that embraces collaboration, you can make it easier.