Flowcharts are easier to draw compared to other diagrams, but it doesn't hurt to have flowchart examples to get started quickly. It's much easier to change an existing diagram than to draw one from scratch. Our users have access to hundreds of flowchart examples and below are some of them. To use them
Click on the images ( you will be taken to a new window )
Click the "Use as Template" button and they will be opened inside the editor
Banking Teller Flowchart Example
Let's get started with something all of us are familiar with. This banking teller flowchart is one of the most used templates at Creately. Different colors are used for processes and decision blocks so anyone can instantly visualize the flow and the decision points.
Flowchart Example for a Meeting
A simple flowchart example that makes use of only two colors. Sometimes less is more.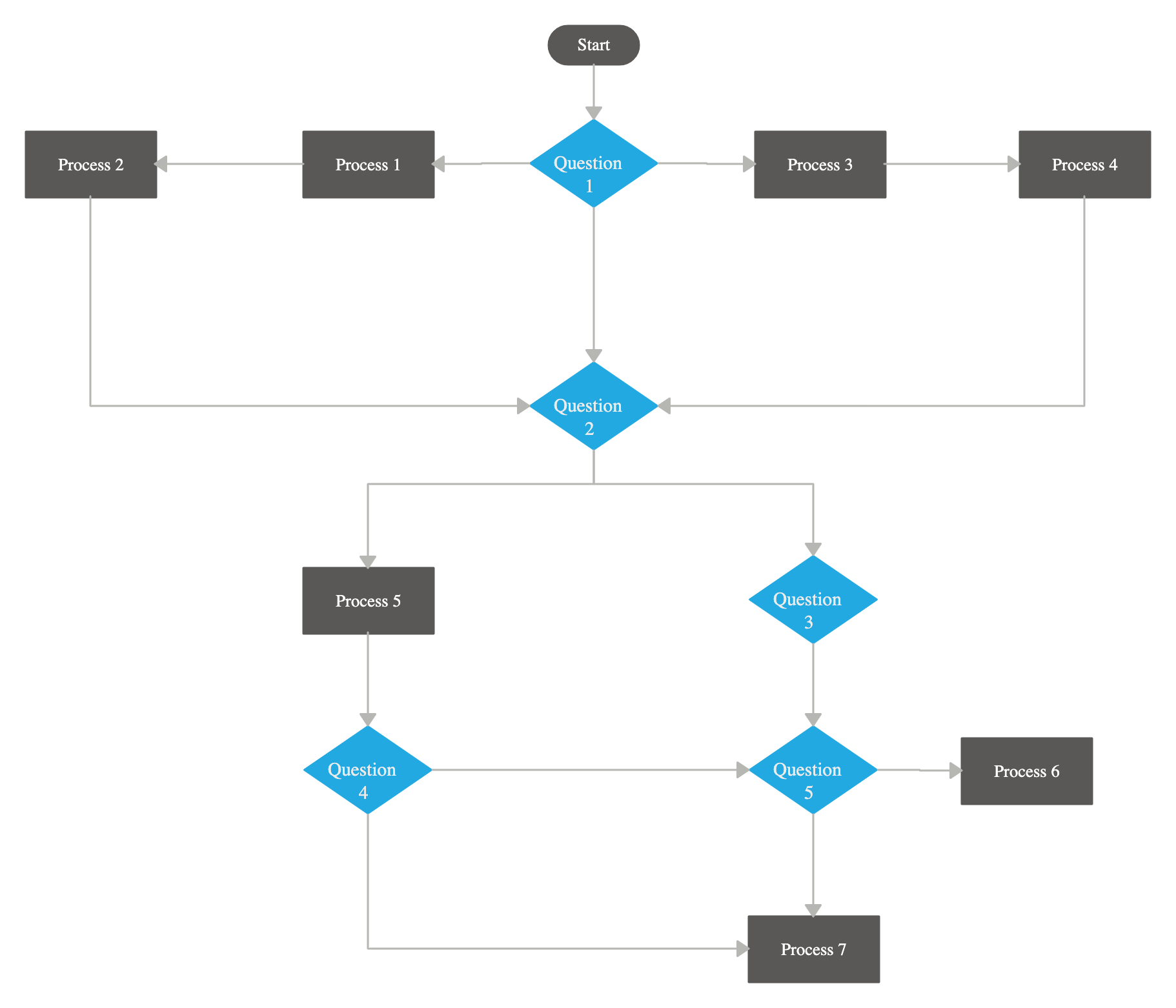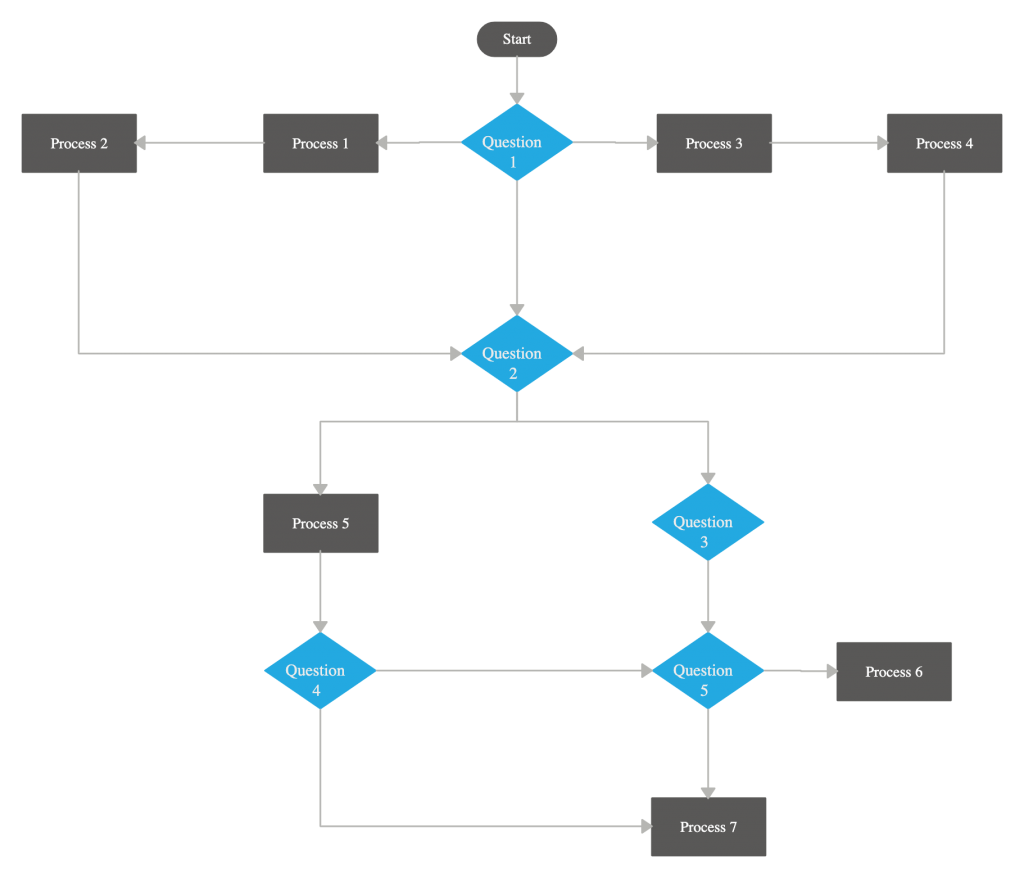 Flowchart Example for Web Application Support Process
This flowchart template has some lesser-used objects like manual input added to the flowchart. Other than process blocks and decision blocks, other flowchart symbols are used rarely, but they can be used to add more meaning to your flowchart.
Flowchart Example on Starting a Successful Startup
Coming up with a unique idea for a startup is fairly easy, but setting it in motion in the real world takes a lot of effort and time. The following Flowchart shows which steps you should take to convert a mere business idea into a successful product or service, using the most basic flowchart symbols.
Credit Card Transaction Process Swim Lane
This Flowchart explains a credit card transaction process with swim lanes which help easily figure out the different actors/parties responsible for each step involved. While Creately supports both horizontal and vertical swim lanes, you can use them to enhance the clarity of your flowcharts.
Flowchart Example on How to Hire Engineers
This simple flowchart elaborately points out the process of hiring engineers. A flowchart template like this can be used to showcase any type of hiring process.
Flowchart Example on What Winter Sport is Right for You
This Flowchart helps you decide which winter sport is right for you. If you are the stay-indoors-because-it's-too-cold-outside kind of guy, you can play Wii Bowling. But if you are not, then you have a whole lot of options to choose from! With Creately, you can draw all types of flowcharts quickly. Its unique features like 1-click create, preset connectors and color themes make drawing a snap. Plus, there are plenty of templates for you to choose from.
Flowchart Example about Game of Thrones
The following flowchart helps to figure out whether you should be interrupted while you are watching Game of Thrones or not. With Creately, it's easy to maintain consistency when you are drawing a diagram. Not only does it automatically figure out the next symbol from Start to the End of the chart, but it also makes your flowcharts look beautiful with amazing default color themes.
Flowchart Example on Avengers Movie
What is more, fun than to figure out which Avenger you are? This Flowchart lets you find out which Avenger character suits you the most. With the Creately flowchart software, you can easily illustrate your flowcharts with amazing color themes and images searched from Google or imported from your own personal library, as shown in the diagram below.
Harry Potter Flowchart Example
Creately flowchart software comes with an extensive library filled with all the flowchart symbols. But users have the ability to drag and drop images from Google search, import their own images and much more. Below is a flowchart template about Harry Potter, which has imported images.
Shown above are some of the flowchart templates available at Creately diagramming community. Our users are adding hundreds of templates every day, so you are sure to find a flowchart that is to your liking. Check out other flowchart templates >> .
More Diagramming Templates