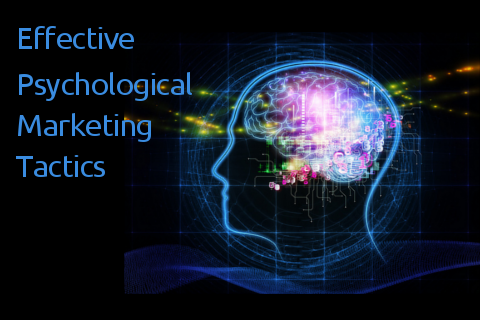 There's no easy way out of marketing a product and making sure that it aces the competition. It all has its process. The tricky thing is, this process has already been repeated over and over again by different industries. Yet not everyone gets the response they hope for from their audience.
Over the years, marketing experts have experimented on strategies and approaches to understand the behavior of various groups of people, even to the extent of conducting year-long researches just to come up with a detailed, accurate result.
The combined efforts of these experts soon shed some light to the secrets behind some of the most successful brands around the world. Time has proven that certain psychological principles have backed the most successful marketing strategies of all times. Below are 6 interesting ones that have dominated and shaped modern advertising and promotion as it is.
Concept of Reciprocity
'If you give something, you can expect something to be given back.'
It doesn't work at all times, but mainstream customer behavior displays a pattern that when they receive something, they'll most likely give something back by purchasing your goods. This usually applies to businesses giving gift certificates and other privileges to their customers.
Example: Spotify Premium FREE trial
Social Proof
'Oh, they have one! I should get one too!'
This comes from the psychological need of a person to conform. We need to feel like we belong. To a lot of buyers, this means getting those cool items their friends or neighbors have as a sort of proof that they belong to their specific circle.
Example: Star rating mechanism of Google Play Store
Decoy effect
'I'll get this bundled package because it's cheaper.'
Have you ever encountered several offers about the same product that always ends up with the bundled package as the best choice? Let's put it this way. For instance, there's a hotel promo. One package allows you to stay for one night at a lower cost. The second one has an add-on service which is free access to their exclusive casino.
Then there's the third package that allows you to stay for a night, play the casino and enjoy unlimited buffet at a similar price with the second deal.  Of course, the third one's the best, right? After all, you get to enjoy more.
At the end of the day however, it's all just a marketing ploy to sell more.
Example: The New York Times subscription options
Scarcity
'It's a limited edition! I should hurry and buy one!'
Many marketers are awed by how customers jump onto a specific offer just because it's a 'limited edition.' Regardless of whether or not they personally need the product, as long as there's a huge opportunity to own something unique and special, people tend to get their hands on it no matter what.
The basic premise is this: The scarcer an item is the more valuable it becomes.
Example: Apple's limited edition product releases
Anchoring
'It's a mega sale!'
Sales are amazing because most of the time it gets people running out of their homes and work for an instant shopping spree. In application, this principle happens when you place the original price of an item at one side, and then crash it out to favor its new 'low price' offer.
Customers who see the big price difference will automatically think that yes, they'll need to get this one because it saves them more money.
Example: FILA and their 50 % discount across all items
Baader-Meinhof Phenomenon
'This product is everywhere. It must be awesome. I should buy one.'
It's otherwise termed as the 'frequency illusion' principle wherein one thing that has just been brought to your attention starts to appear anywhere. For example, you might have seen a new shampoo advertisement on TV. From there you start seeing huge billboard ads, posters, brochures and basically any form of promotion that talks about that one shampoo.
Then you start believing that yes, it must be a really good shampoo. In reality though, most of these things are already present even before you became aware of it. But your selective memory doesn't deal with it not until you put your attention to that one TV ad.
Example: Niantic Labs and their promotion of Pokemon Go across all media platforms
While these 6 principles have worked wonders on some popular brands like Apple and McDonald's, it doesn't guarantee total success to all.
Marketers will have to study their audience, work on creating a solid approach to use these principles, and continually listen to the changes happening in the advertising arena. It's a continuous process, and businesses have to deal with it.
Author Bio:
Christine de Guzman is a freelance writer for Optimind Digital, a digital marketing agency Manila that provides digital marketing services. She writes articles with different topics like technology and SEO. Aside from writing, she also enjoy traveling out of town with her family and friends.