Gap analysis is used to identify gaps between two states of business/ project performance – the current state and the desired state. Even though there isn't a standard diagram type to illustrate a gap analysis, the following Gap analysis templates can help you examine your situation easily.
Blank Gap Analysis Template
Get started immediately using this blank template. Click on the image and it will open up in an editable new window.
Plus there are Gap Analysis Tools you can use to identify gaps between the current situation and your business objectives as well.
We have created several gap analysis templates that you can use to perform your gap analysis in different situations. Just click on any of the templates to instantly modify them using our easy-to-use interface.
After you finish editing a template you can directly import them into PowerPoint presentations(PPT), Word documents, Excel files or any other document that allows images. Use the list below to quickly navigate to different templates.
Finance Gap Analysis Template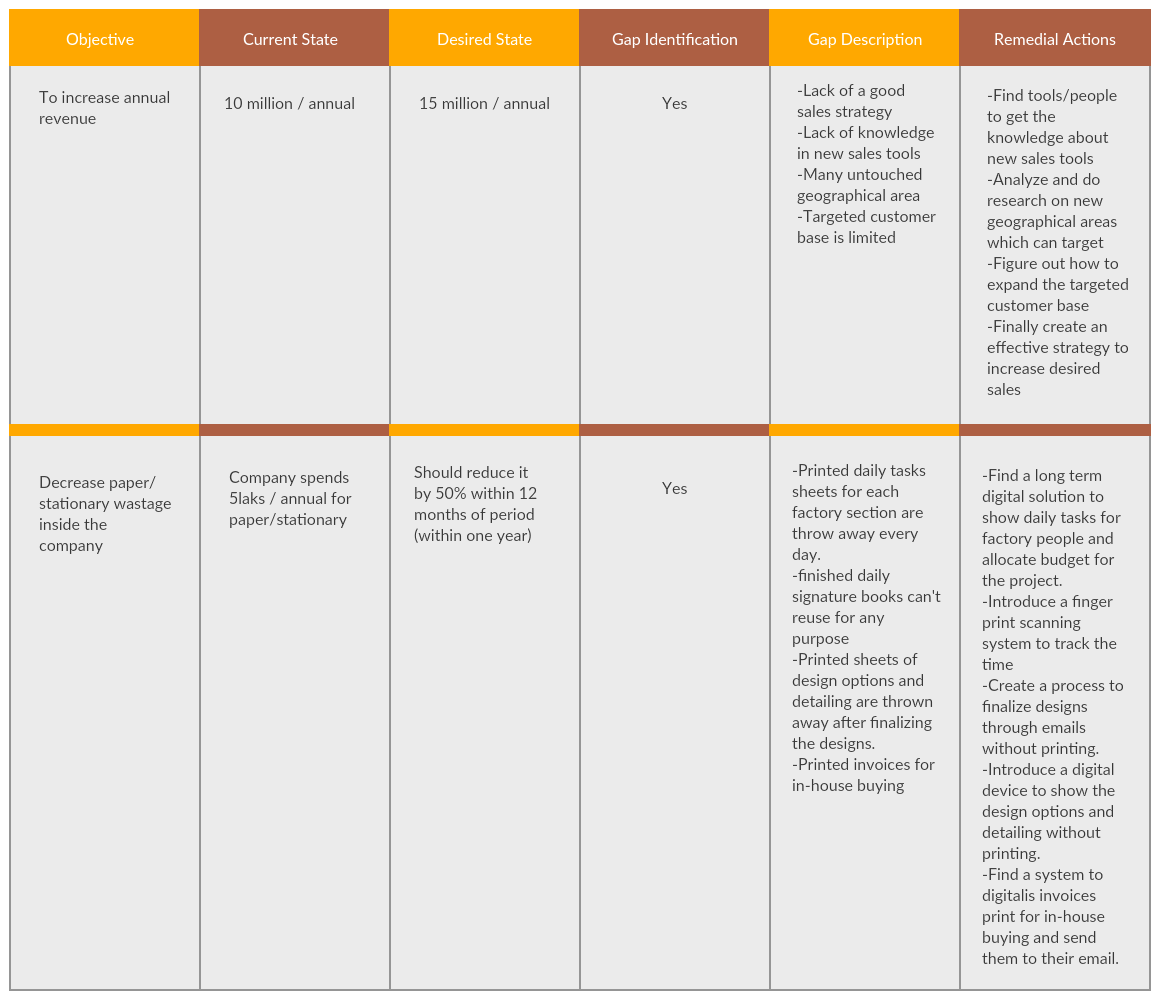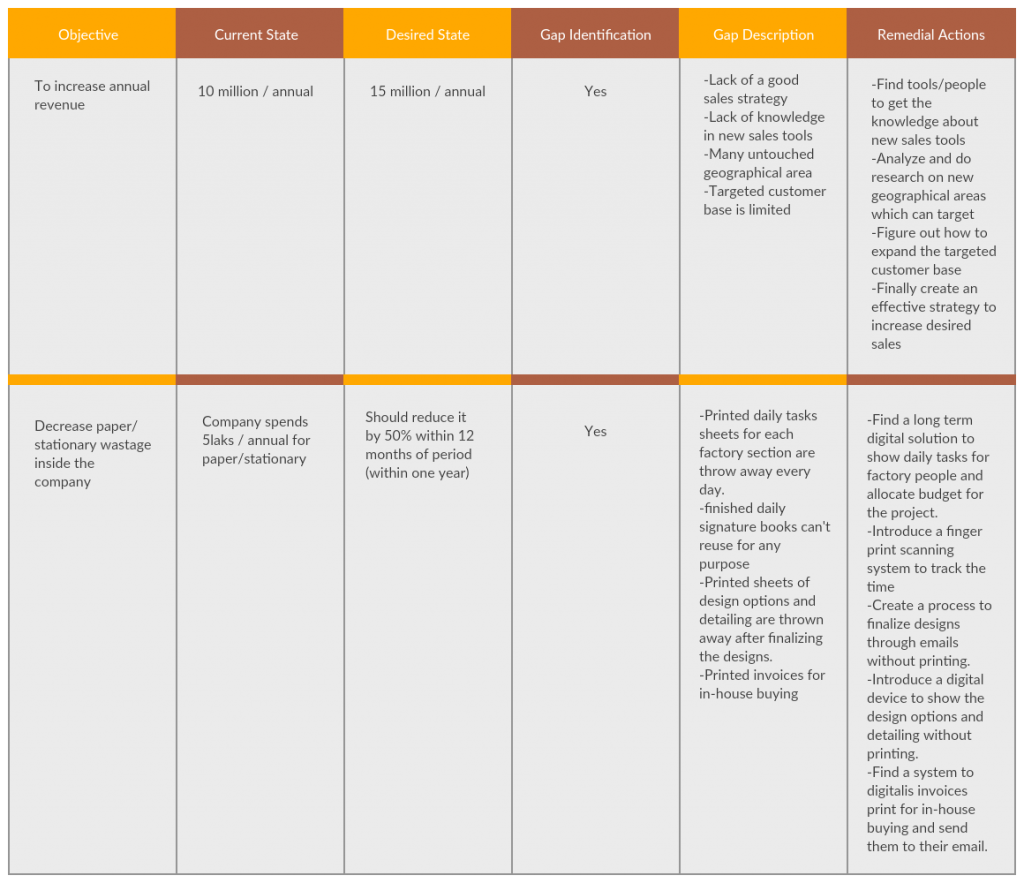 Finance gap analysis template is a tool used by managers to understand the difference between their current financial situation and their desired financial state of the company.
It helps with understanding gaps in performance and also how to overcome them. This template could come in handy to bank managers. Click on the finance gap analysis template to edit it online.
Individual Gap Analysis Template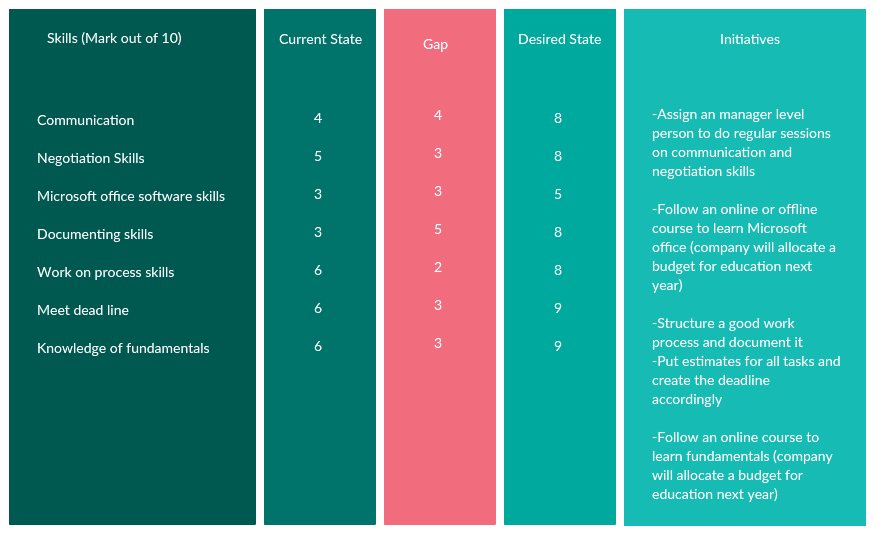 If you have a desire to go to the next level in your career, business or life, a personal Gap Analysis Templates is a powerful technique to figure out what you have to do to go that extra mile.
Describe your current situation with contrast to the state you're expecting to be in. Then you will realize the gaps that you need to close by settings goals. Use this as a template to enter your current state and desired state.
Market Gap Analysis Template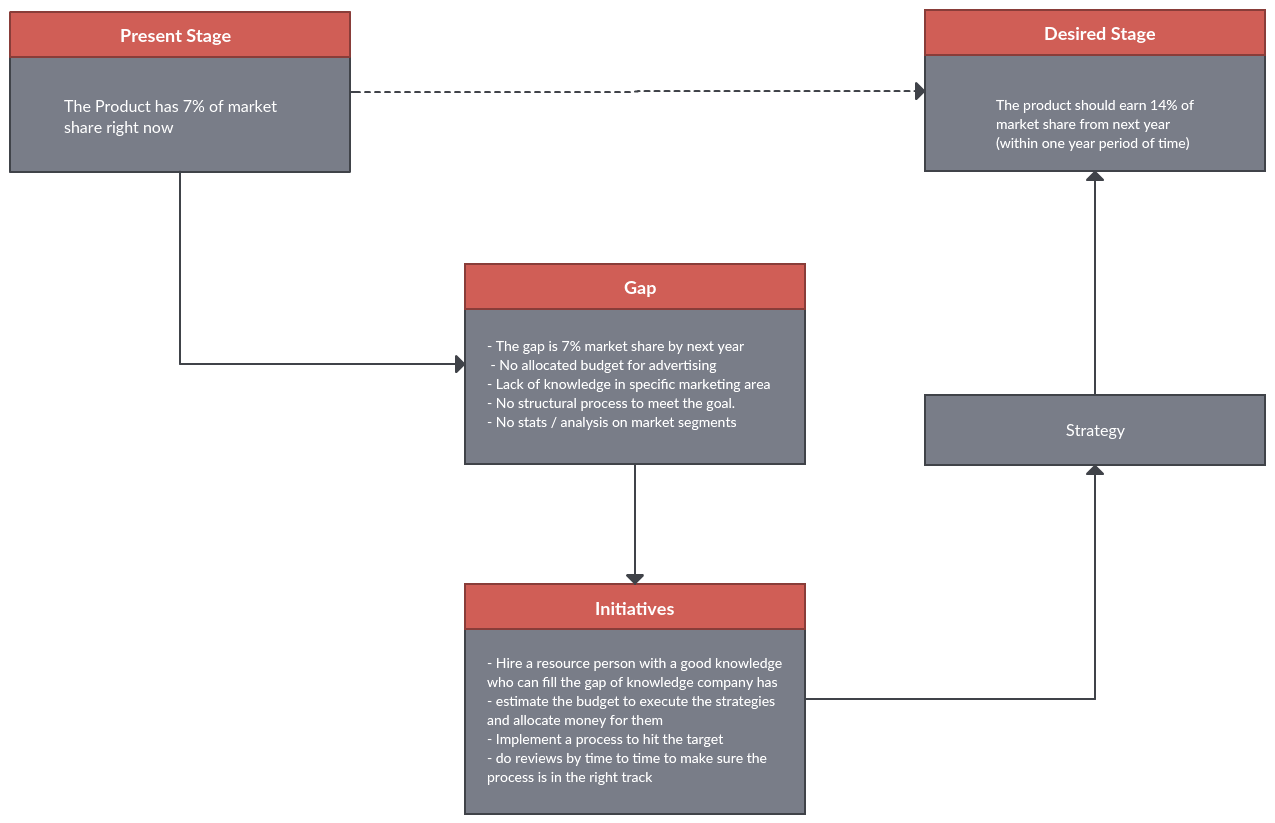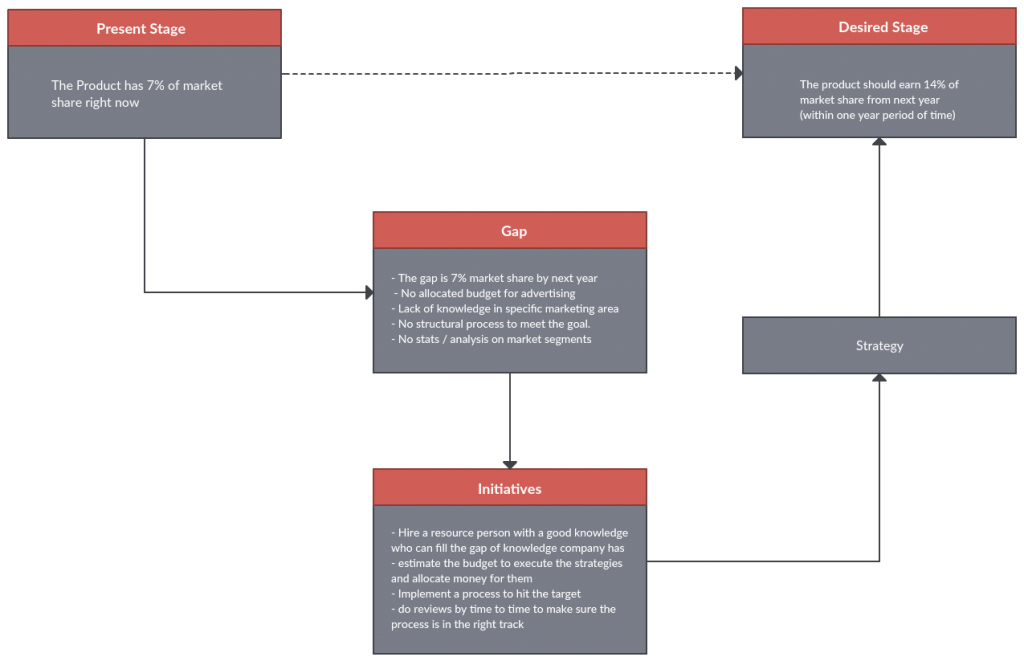 Market Gap Analysis is a methodical approach to understand your business position in a marketplace in terms of supply and demand. It can help analyze and identify business areas that are not performing well and also what can be done to improve them.
Click on the template to load scenario now.
Click here for Demand & Supply Graph Template
Product Gap Analysis Template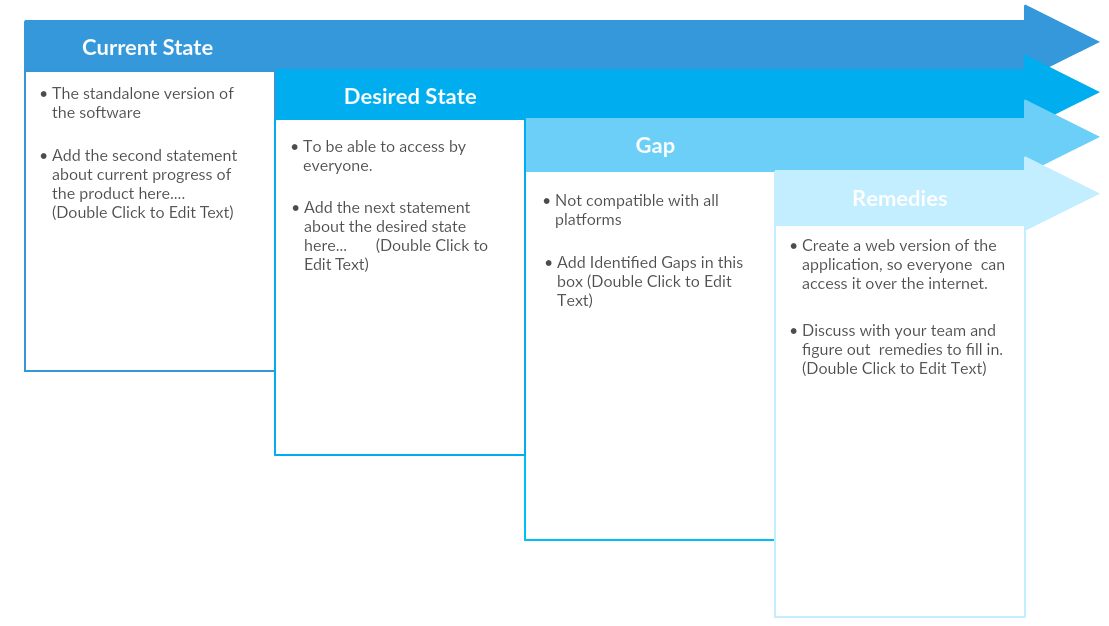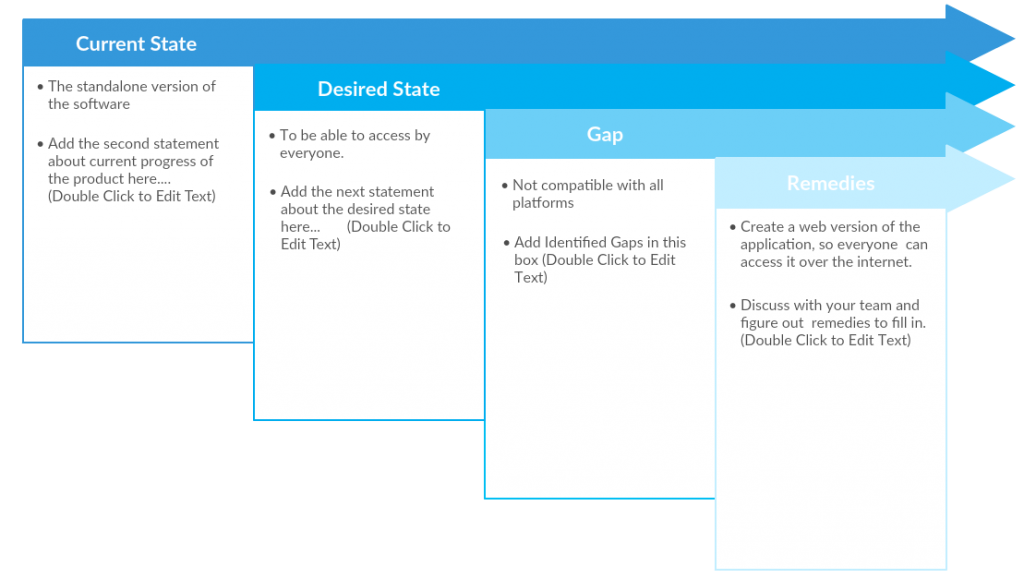 Product Gap Analysis is used to identify gaps that occur between the existing state of the product and what the consumer really wants. Finding this gap and optimal solutions to them are easier with a product gap analysis. Use as a template and complete it with data available to you.
Gap Analysis Template in Healthcare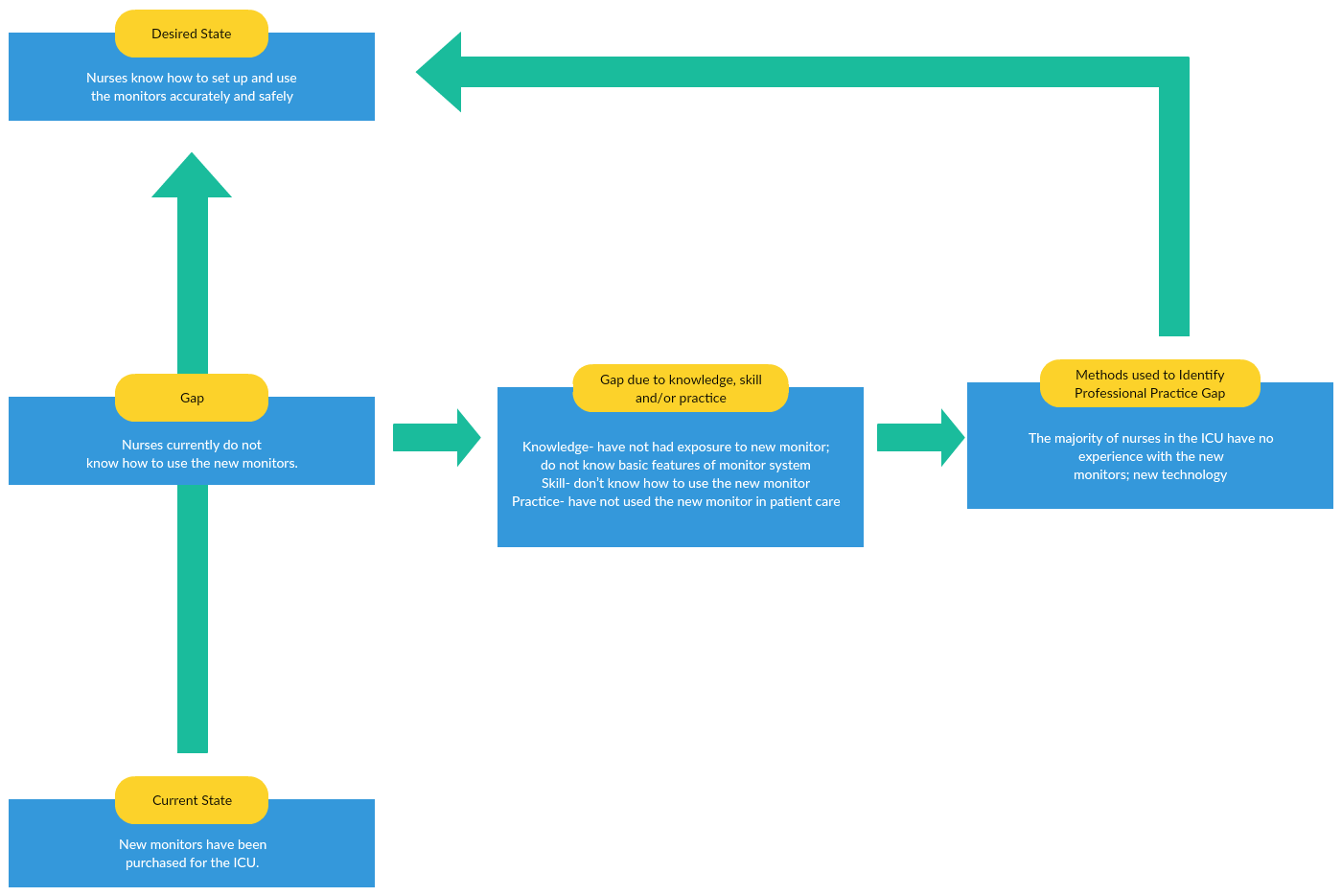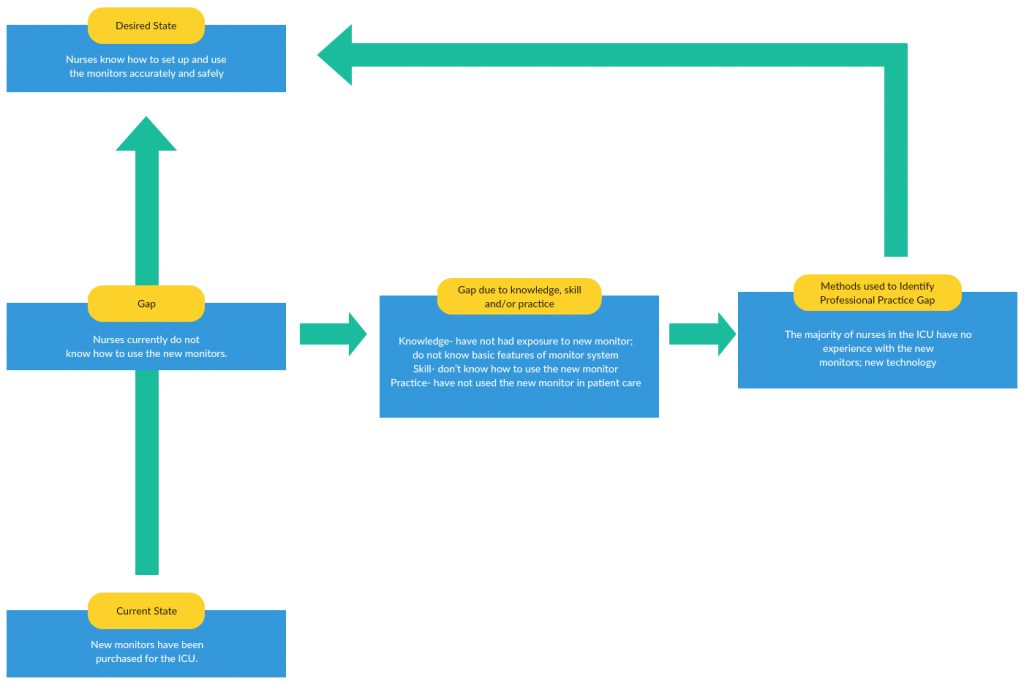 Here's a Gap analysis template used in healthcare. Using this you can identify gaps in your organization's current practices and best practices. Click on the template to edit it online.
Want More Gap Analysis Templates
You just went through the most popular Gap Analysis Templates in Creately. If you can't find the exact diagram you're looking for, leave a comment or visit our diagram community for Gap Analysis Templates created by users. We're continuously updating these templates and we'll do our best to find it for you.