Listed below are some professionally designed Family Tree Templates created by the Creately Team. You can edit and design your Family Tree diagrams to illustrate the visual hierarchy of the relationships with regard to the history of your family.
Family Tree Templates
Use the list below to quickly navigate to different templates. Click on the image you like and we will open it for editing. Enter your name and the names of close family members, then let Ancestry Hints grow your family tree.
Blank Family Tree Template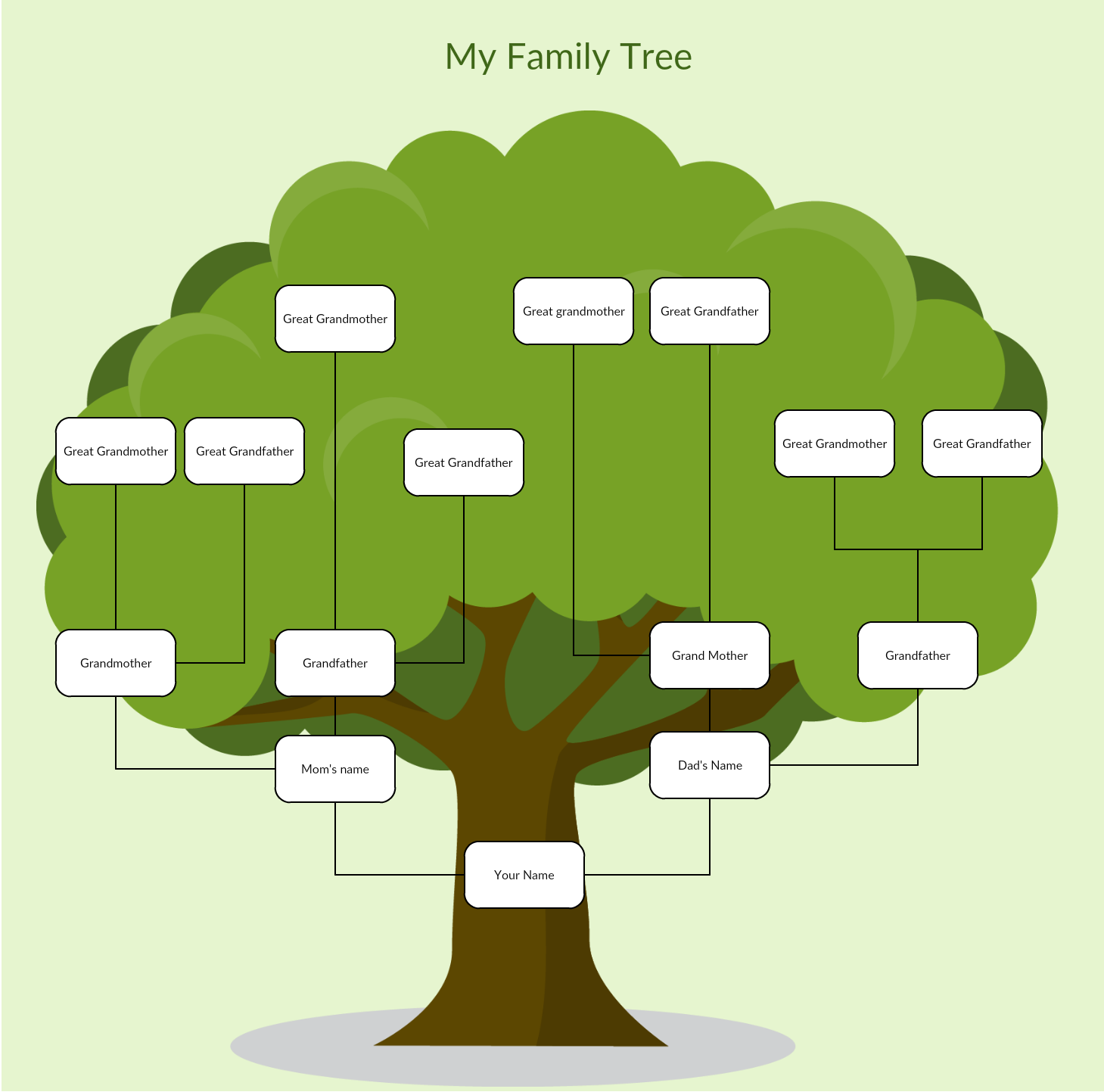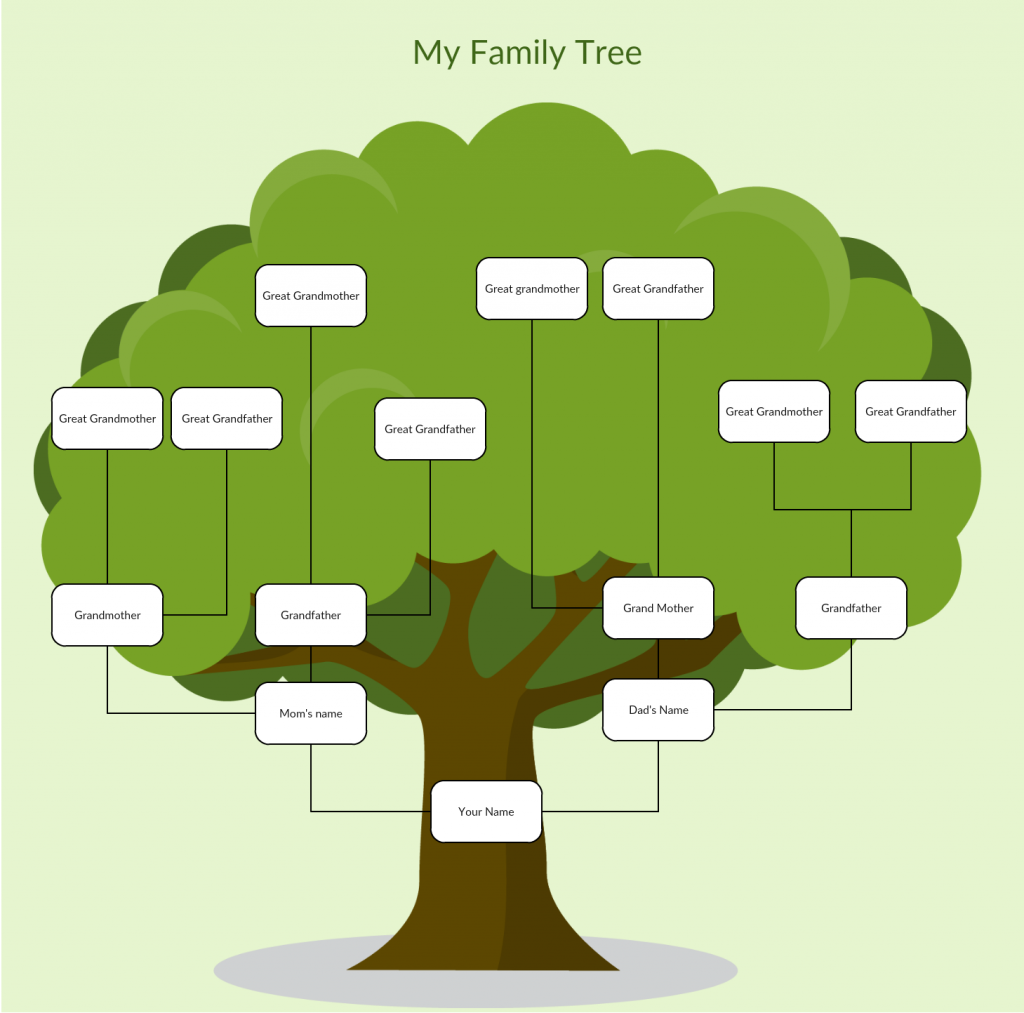 Here's a blank family tree template to help you get started right away. Just click on the image and it will open in the diagram editor. Include the names of your family members to the chart and you can export it and add it to PPT presentations, Word documents or webpages.
The Simpsons Family Tree Template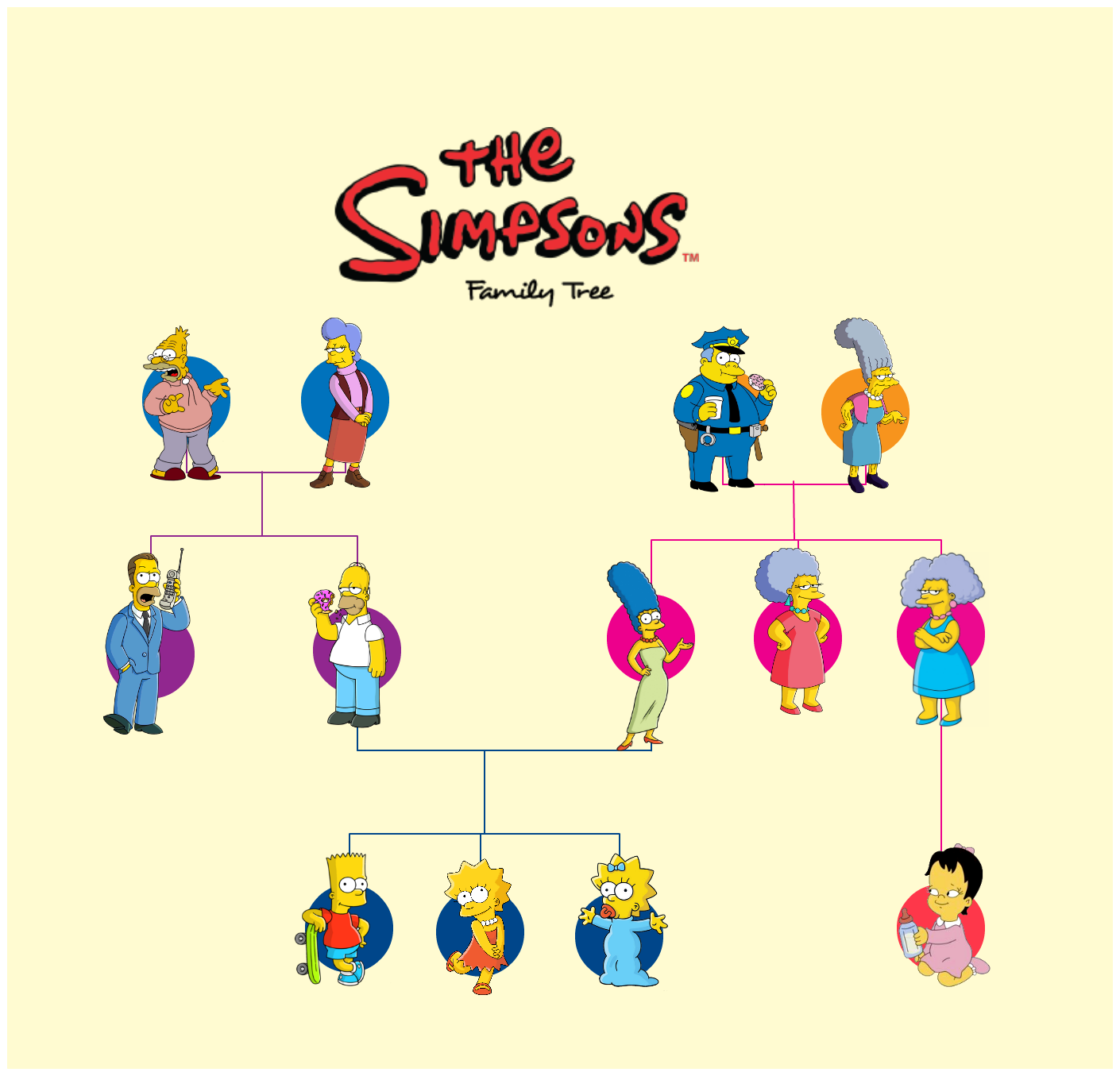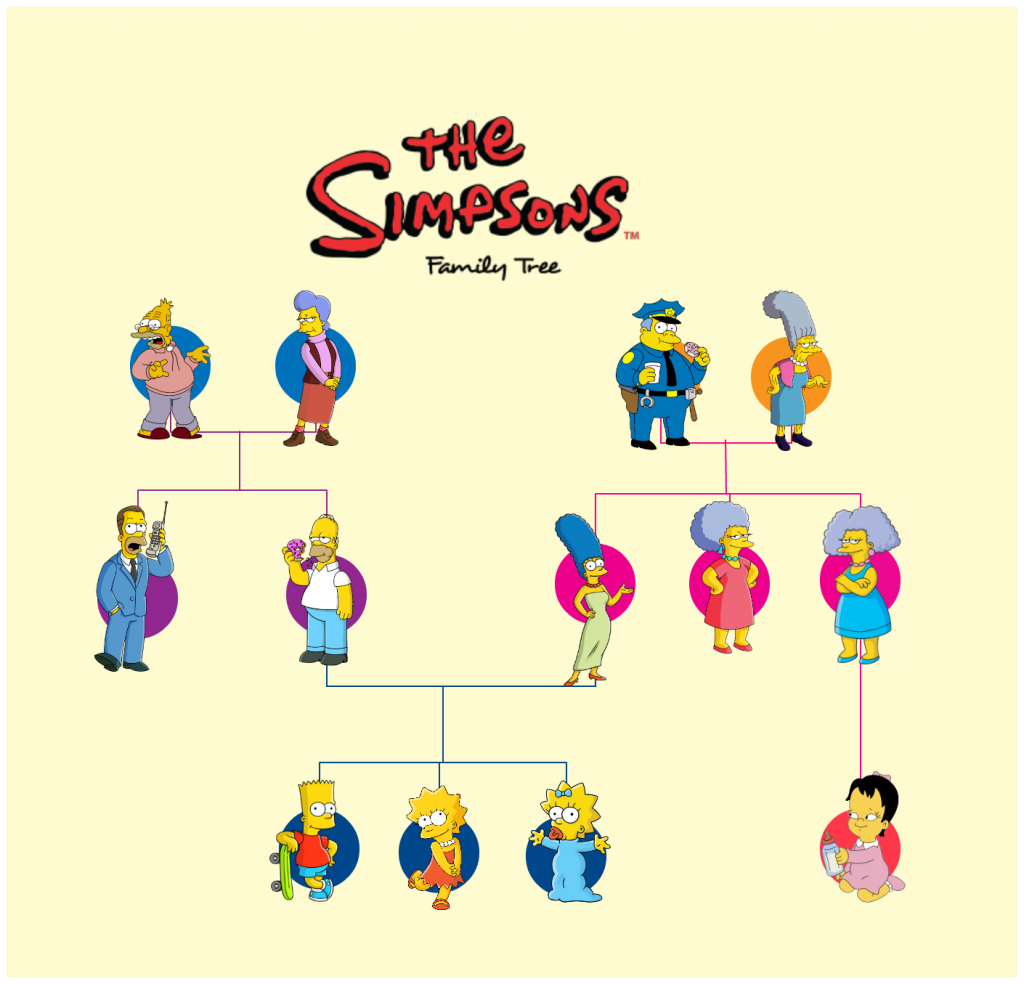 This one is our most popular diagram yet, and it's of your favorite sitcom, The Simpsons.  Edit this Simpsons' family tree template and create family tree charts as it suits you. If you are looking for a tree chart with cartoon avatars, this one is for you. This is also the perfect family tree chart template for kids as well.  Just start editing by clicking on the diagram.
Family Tree Template with Pictures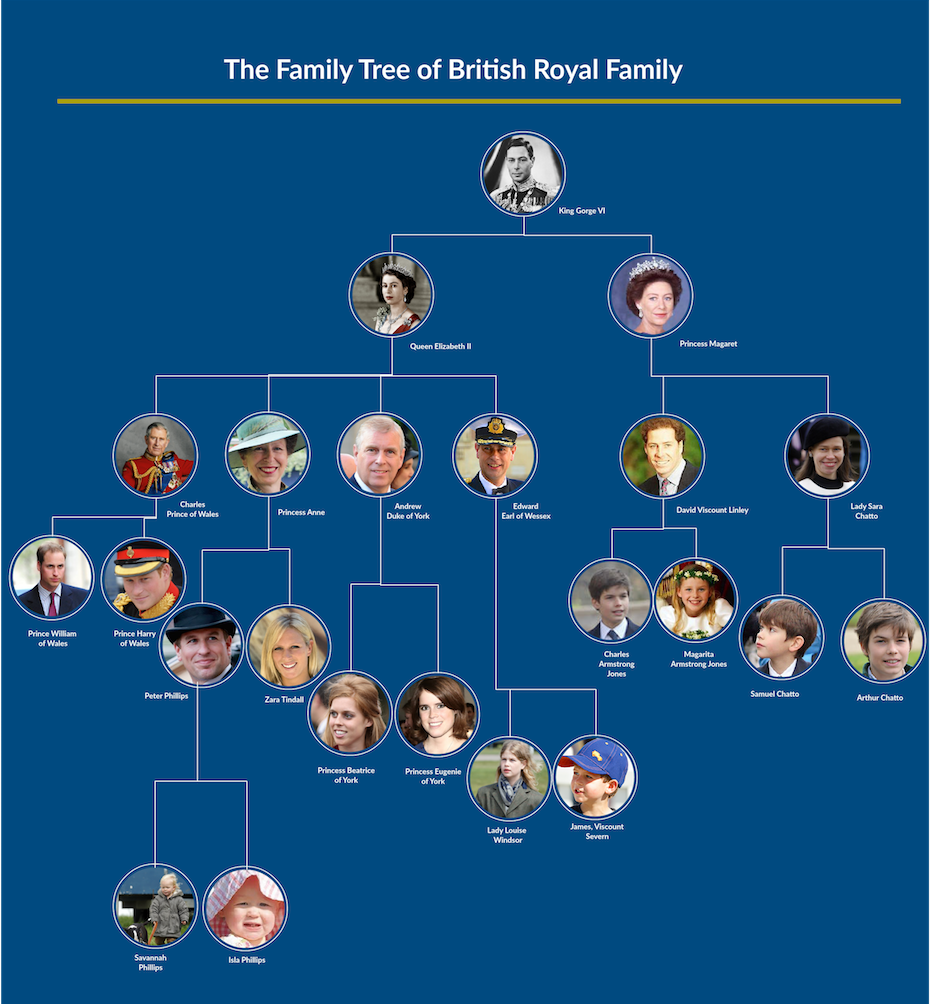 The following British Royal family tree chart includes pictures of real family members of the royal family. Use this family tree template with images and replace the photos with that of your family members, and you are good to go.
Olympian Gods Family Tree Template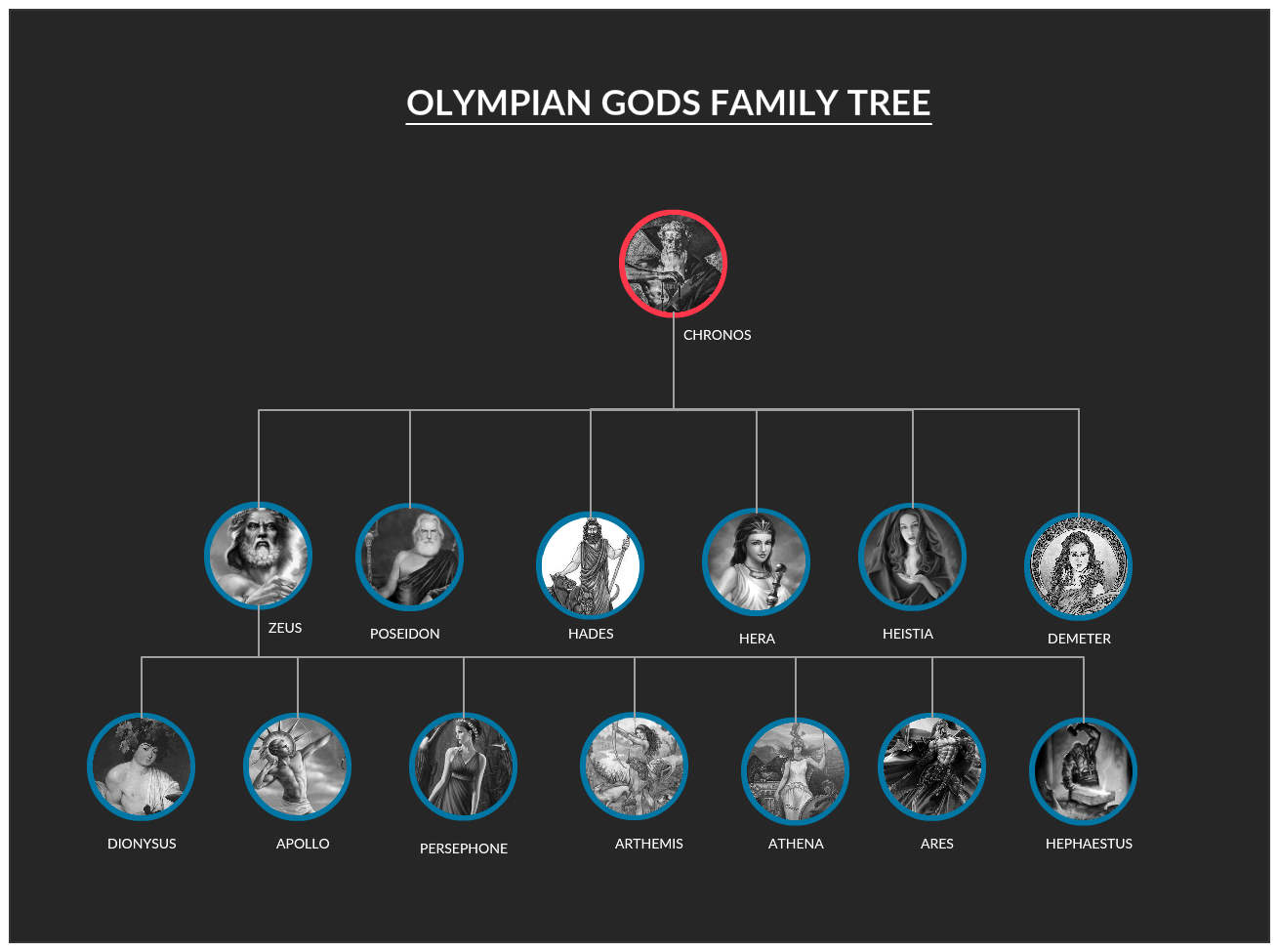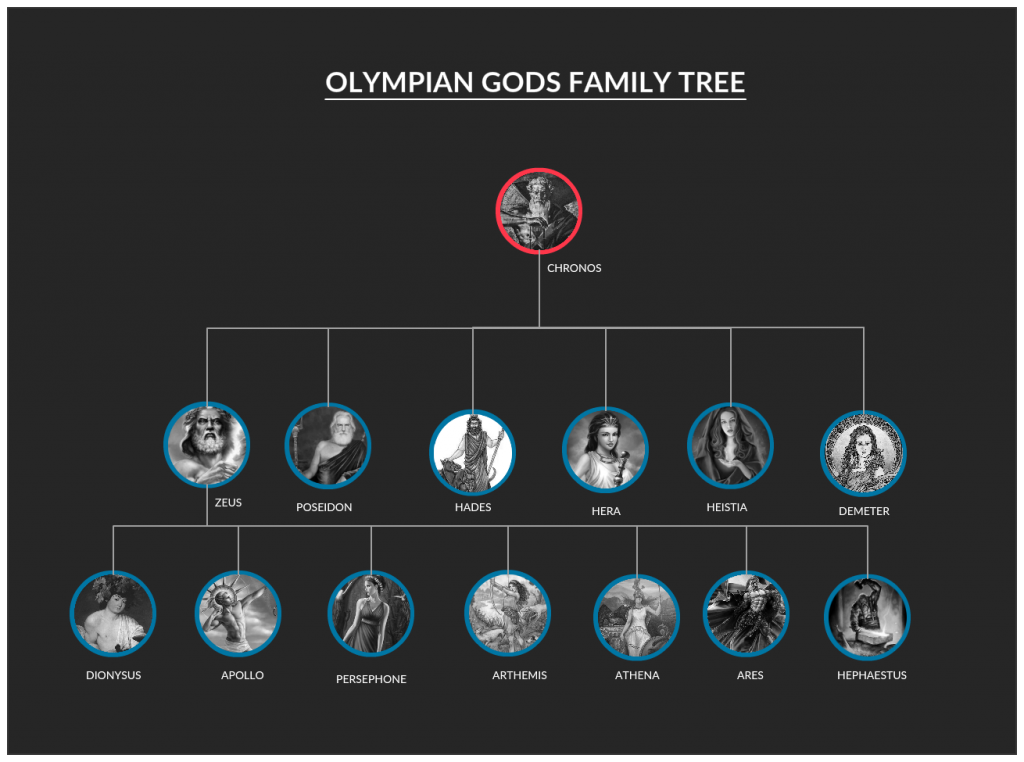 If you are looking for historical family tree templates, your search has come to an end. This family tree chart consists of the gods and goddesses of the Olympian (Greek History). The template is ideal for the history lessons or mini class projects.
Legend of Korra Family Tree Template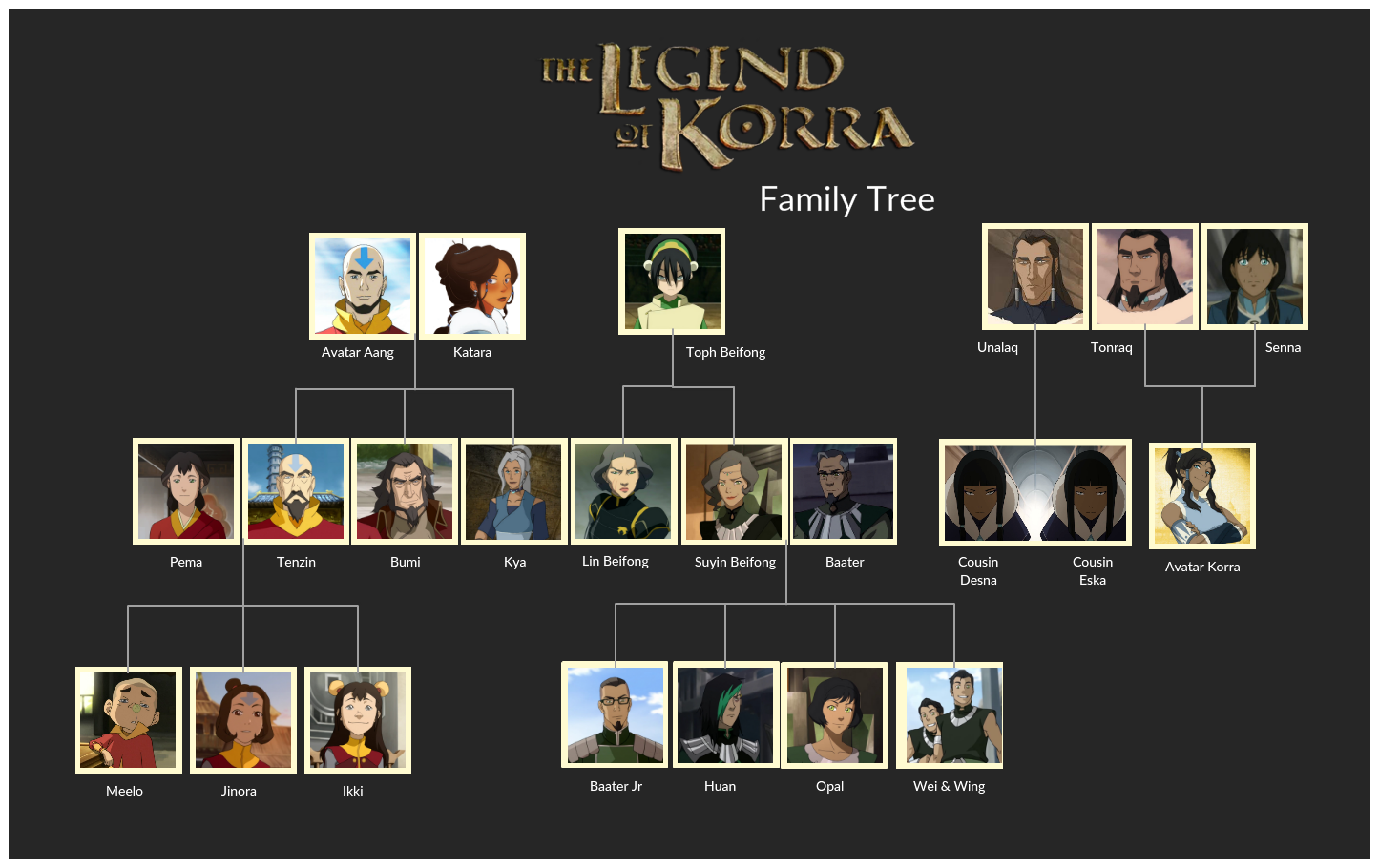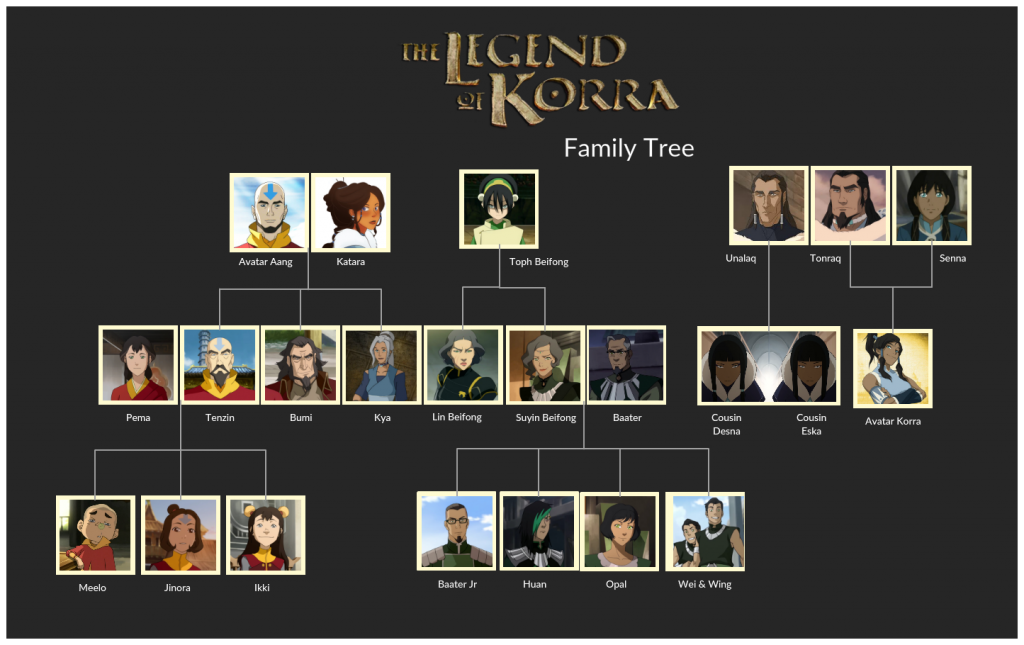 This family tree template is based on the popular animated series that was made as a sequel to the Avatar the last Air Bender.  Just start editing by clicking on the diagram.
Want More Family Tree Templates
You just went through the most popular genealogy family tree templates in Creately. If you can't find the exact diagram you're looking for leave a comment or visit our diagram community for more family tree templates. We're continuously updating these family charts and we'll do our best to find it for you.
More Diagram Templates