All the family tree examples listed below can be edited online using a Creately account. You can add pictures of your family members, link to their profiles and use custom styling to highlight certain profiles. You can then export it in multiple formats for easy sharing and printing.
Blank Family Tree Example
A simple example to get started fast. You can easily add more people to expand it further. Click on the image to get started.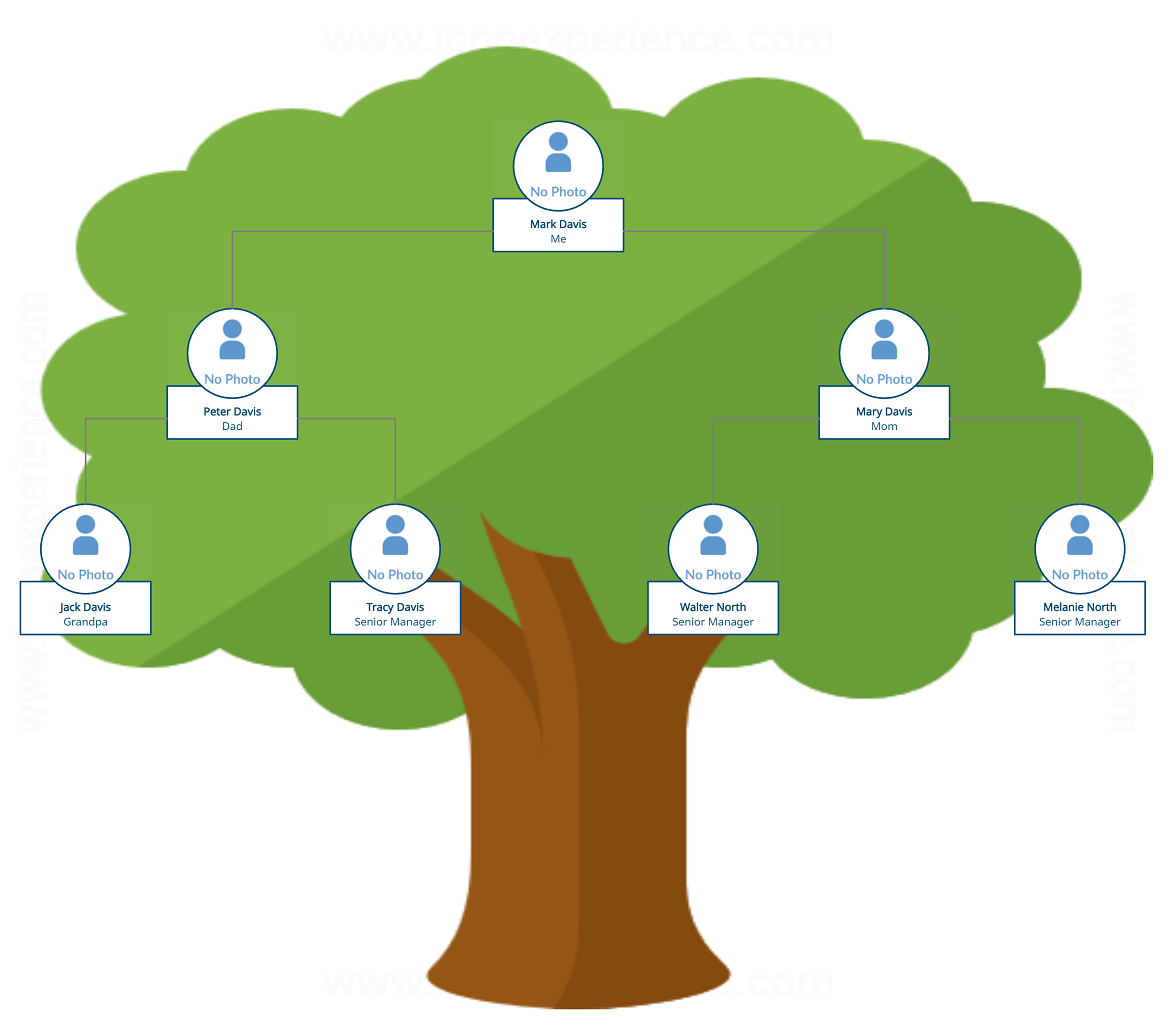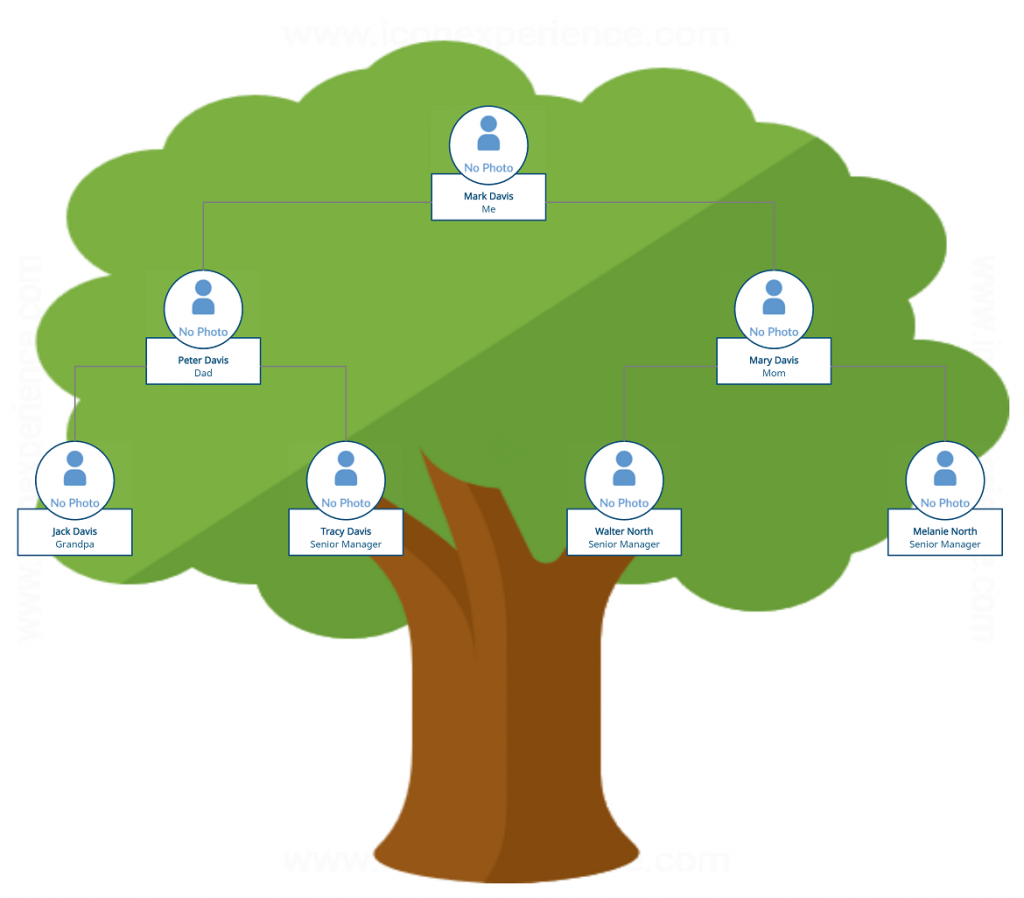 Once you select a shape a toolbar will appear, which you can use to
Add photos/images to the object
Link to website, paper archives or social media profiles
Add custom styling to highlight things like marital status, deceased etc
More Family Tree Examples
Use the list below to quickly navigate to different templates. Click on the image you like and we will open it for editing. Enter your name and the names of close family members, then let Ancestry Hints grow your family tree.
Blank Family Tree Template
Here's a blank family tree template to help you get started right away. Just click on the image and it will open in the diagram editor. Include the names of your family members to the chart and you can export it and add it to PPT presentations, Word documents, or web pages.
The Simpsons Family Tree Template
This one is our most popular diagram yet, and it's of your favorite sitcom, The Simpsons. Edit this Simpsons family tree template and create family tree charts as it suits you. If you are looking for a tree chart with cartoon avatars, this one is for you. This is also the perfect family tree chart template for kids as well. Just start editing by clicking on the diagram.
Family Tree Template with Pictures
The following British Royal family tree chart includes pictures of real family members of the royal family. Use this family tree template with images and replace the photos with that of your family members, and you are good to go.
Olympian Gods Family Tree Template
If you are looking for historical family tree templates, your search has come to an end. This family tree chart consists of the gods and goddesses of the Olympian (Greek History). The template is ideal for history lessons or mini-class projects.
Legend of Korra Family Tree Template
This family tree template is based on the popular animated series that was made as a sequel to the Avatar the Last Air Bender. Just start editing by clicking on the diagram.
Kinship Chart
Kinship charts are more detailed compared to family trees because anthropologists use interviews to draw out the relationships between individuals in the kinship charts. They are more detailed, as they use specialized elements and shapes. Use this kinship chart to determine how you connect with others through descent and marriage. Open the template and modify it to illustrate your own family relationships easily.
Kinship Diagram
Although often used to show biological relationships within a single family, kinship diagrams are also used in the field of anthropology to record relevant information about the culture and social standing. This particular kinship diagram accurately shows the pattern of how a family is connected to one another. Open it and modify it as you want and share it with others or export it to publish.
Anthropology Kinship Diagram
Cultural anthropologists use kinship diagrams to quickly sketch out relationships between people during interviews. It provides them a means to visually present a culture's kinship pattern without using names, which can be confusing, and allows for anonymity for the people. Use this anthropology kinship diagram template to show the social relationship between families, clans, and other familial relationships.
Want More Family Tree Examples
You just went through the most popular genealogy family tree templates in Creately. You can use our family tree maker to easily edit them. If you can't find the exact diagram you're looking for leave a comment or visit our diagram community for more family tree templates. We're continuously updating these family charts and we'll do our best to find them for you.
More Diagram Templates