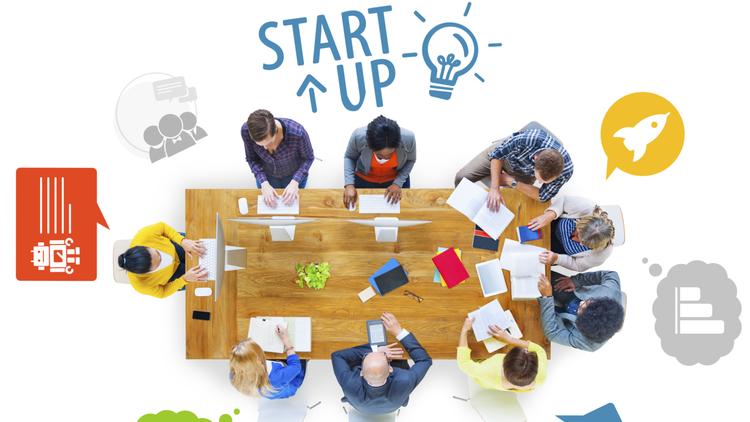 There's no getting around the blunt facts of startups and the chances of succeeding in the marketplace. It's extremely tough to get a startup off the ground and, in the view of some experts, the odds against success are well above 90 percent.
At the same time, startups are being conceived, funded and launched across the U.S. even as we speak. Most successful startups share certain characteristics that should be factored in whenever an entrepreneur with a vision embarks on the journey of starting and running a lucrative enterprise.
Here are six signs of a successful startup to aim for as part of your own planning process:
The Successful Startup Knows Customers Want What It's Selling
A great idea isn't worth much if it fails to address a specific customer need. In their initial rush of enthusiasm, some entrepreneurs assume "if we build it, they will come"—and later discover, to their great chagrin, no one's interested.
By contrast, a new business that can validate its customer base is well on the way to success. They may have already gained the support of paying customers (for example, in the form of subscriptions) or they will have at least undertaken significant market research and determined their great new product or service does actually meet the needs of their target audience.
The Startup has Adequate Funding for the Initial Growth Phase
Nothing stops a promising new business in its tracks faster than a lack of cash flow. Successful startups do the often tedious task of securing funding from investors and other sources. They also understand that a lean approach to business operations is the wisest strategy in the startup's early days.
Again, as a result of market research, they document as much of their anticipated expenses as possible—and then move ahead on the basis of that knowledge. They don't wildly scale upward in the first six months of business. They don't spend money they don't have. They do all they can to stretch their early stage funds in order to reap greater benefits down the road.
The Successful Startup has a Strategic Vision
For any novice business, there must be a vision of where it wants to go in a year, three years, even five years out. Specific milestones and goals are built into its strategic plan, which "includes envisioning the steps you need to take to accomplish goals like expanding your market or how the world will be better once you've reached your milestones."
The Startup Operates on a Principle of Transparency
In our digital era, secrecy is not a viable business model. Startups that operate transparently attract a higher quality of employees, minimize the risk of an embarrassing media report, and demonstrate that life "is simpler with fewer secrets about billing methods, pricing and customer acquisition strategies."
The Startup Builds and Motivates a Talented Team of Performers
One individual may come up with a world-shaking idea, but he or she can't successfully launch and maintain a startup business around that idea on their own. It takes a team of ambitious, upbeat, dependable and multi-talented employees to make a startup work.
Entrepreneurs who succeed in the marketplace understand the critical importance of recruiting and retaining the best people they can find for the team—not those with "promise" or those with a questionable work ethic.
The Startup Creates and Actively Engages with its Board of Directors
A board of directors comprised of "yes men" (or women) or individuals without business experience or acumen is essentially a waste of everyone's time. Successful startups engage with a board of directors that offers a range of diverse perspectives, are willing to question your presentations and assumptions, and serve as an unbiased sounding board for your ideas and plans.
This type of open arrangement ensures that the startup founder doesn't rely solely on his or her own point of view and experience.
Successful startups result from many other factors as well, such as the right timing and effective sales operations. But the six signs described here are critical to any new business with an eye on a profitable future.
Author Bio;
Parker Davis is the CEO of Answer 1, a leader in the virtual receptionist and technology enabled answering services industry. He believes that the application of data analytics, investment in technology, and fostering a positive company culture together create highly efficient and scalable growth companies. In 2016, Answer 1 will achieve record revenues while also being awarded the Top Companies to Work For in Arizona award. Parker is also the Managing Partner of Annison Capital Partners, LLC, a private investment partnership.