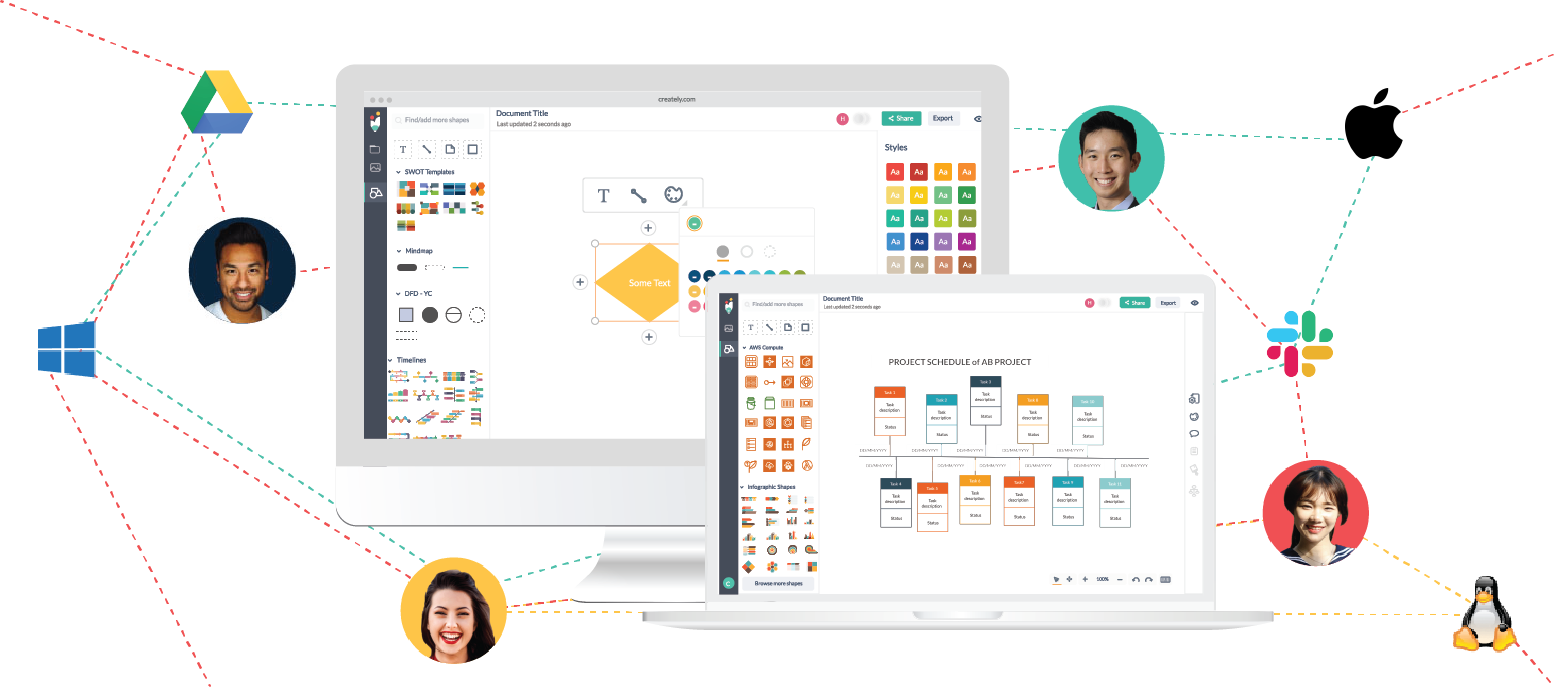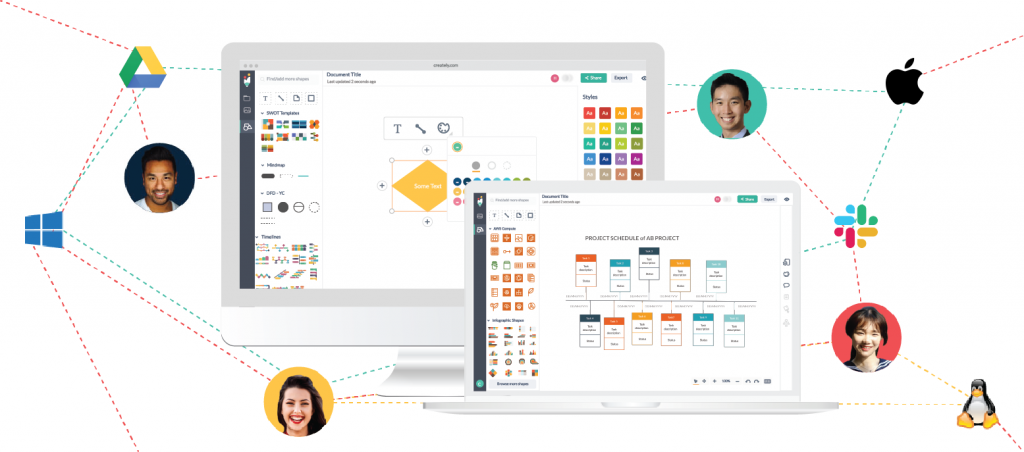 2019 has been a fantastic year for Creately. In fact, it's been our biggest growth year yet!
We successfully updated our brand and logo with a new market focus and launched an entirely new Creately App that works even faster and better. And all of this wouldn't have been possible without the patience, love, and support of our users.
So let us start off by saying thank you!
From Creately Classic to Creately Next
By now, most of our users have moved onto the new Creately from Creately Classic.
Some of you loved it immediately although some took time to adapt. But the support we have received from you over the last few months has been tremendous.
The feedback and feature requests have actually helped us understand what we can do better and what we need to prioritize. So we didn't hesitate to incorporate some of your best ideas into our 2020 product roadmap.
And we are truly excited to tell you that our growth has been fantastic! We've been growing at a rate of 25% month on month since our relaunch in last July. At Creately's scale, that's really something 🙂
Moving from Creately Classic to the new Creately, we only had one mission in mind, and that is to help more teams use the power of visuals in their daily work as effortlessly as they can.
We believe that the way to do this is by delivering a tool that offers the simplest way to visualize ideas, processes, concepts, etc. Hence the raison d'être for Creately.
3 Big New Updates
We admit, building the perfect tool that will help everyone #workvisually, isn't easy.
But we didn't come this far without fighting our way through such challenges. We have already started laying the foundation for it and it has enabled us to start 2020 with the first of many launches to come.
New Creately for Desktop (Mac/Windows/Linux)
The new Creately is now available as a desktop app. We completely rebuilt our desktop app experience to make sure that it works even faster and smoother. It's available for Mac OSX, Windows as well as Linux.
You can continue to work on your diagrams even when connectivity drops
Keep all your documents cached locally as you open them and make changes
Browse diagrams and shapes faster because they are available locally
Share and collaborate on the work done on your desktop app with others using Creately Cloud (or desktop)
Drag-drop and copy-paste any image or screenshot into the app
Slack Integration
If you haven't heard yet, our Slack integration is now live! The purpose of this plugin is to encourage teams to communicate using visuals. Slack makes team communication hassle-free, and add Creately to that, you get the perfect collaboration tool!
Create Creately documents right from Slack and share them with your channels
Preview Creately documents with a full-size view by simply sharing the diagram link. As the document gets updated, the link previews will also periodically get updated.
Google Drive Integration
You can now add Creately to Google Drive or GSuite. Easily create and manage your Creately documents, share and control permission to them fully from inside Google Drive. It's the perfect way to bring together cross-functional teams and streamline working with project stakeholders.
More Goodies on Its Way!
All this is just the tip of the iceberg.
As we told you earlier, we have already taken your feedback into consideration and are working around the clock to deliver the expected features to you sooner.
Many more integrations will be rolled out in the upcoming months along with a revolutionary drawing UX that will make visualizing ideas an absolute delight.
An array of new shapes and templates for many more diagram types will also be added to help you visualize your ideas and concepts even better.
That's right, all of this is to help you #workvisually in the simplest way possible. If you want us to prioritize something, do let us know in the comments section below or add to feedback.creately.com.