Well, this has been quite an exciting month for us! We had our Creately for Confluence go live last week, and today, we're happy to announce the beta release of Creately for JIRA, a diagramming plugin for everyone's favourite issue tracking and project management software, Atlassian JIRA.
Creately for JIRA helps your development team to improve the quality of detailing on their JIRA issues by easily creating and including Creately diagrams. Issues keep bouncing to and fro, and you cannot just replace a diagram with text when explaining a requirement. Now with Creately's full integration into the JIRA interface, you can easily add flowcharts, use cases, mockups, mindmaps, UML or any other diagrams to your JIRA issues.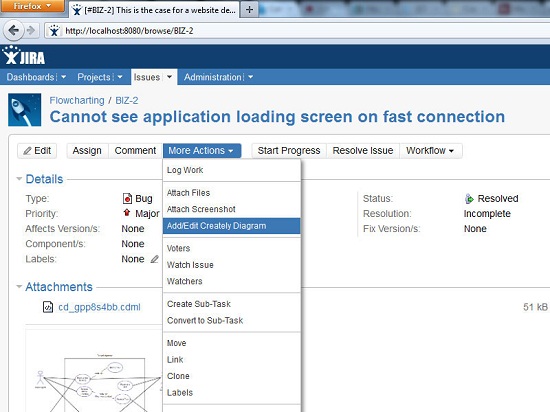 Creately for JIRA comes with the same user loved experience just like our Creately online, Creately for Confluence and all other Creately products –
Easy-to-use interface
User loved functionality
Contextual toolbar with the 1-click create and connect features
A vast library of smart objects
Access to images from Google and Iconfinder.com
In-line commenting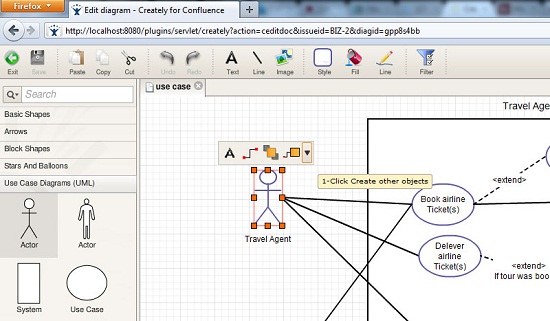 With Creately for JIRA, when you invite your team to edit the JIRA issue, they can edit the attached diagrams too. Working with Creately for JIRA is just absolute wonder, read our usage guide to see how to use Creately for JIRA.
Creately for JIRA plugin is now available for free downloads. This is only the beta release, so let us know if you have any suggestions on how we can improve.