Unique Features to Create Flowcharts Faster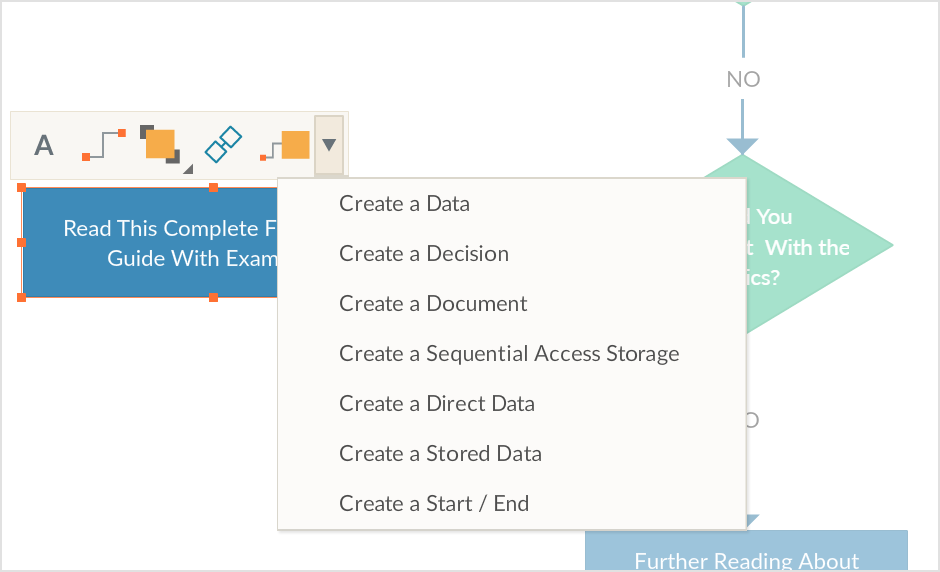 Drawing a beautiful, presentable flowchart doesn't have to take a lot of time or a lot of effort.
In fact, Creately lets you draw your flowchart 3 times faster compared to traditional software that takes triple the effort.
With Creately's one-click create feature, you can drag, drop and connect flowchart shapes with a single click. It's simply faster and easier.
This gets even better! Integrated image search in Creately lets you search millions of images right within the app and directly use them on the flowchart you are drawing.
And Creately's professional color palette based on themes will help you get your flowcharts presentation-ready in no time!
Many Exporting and Display Options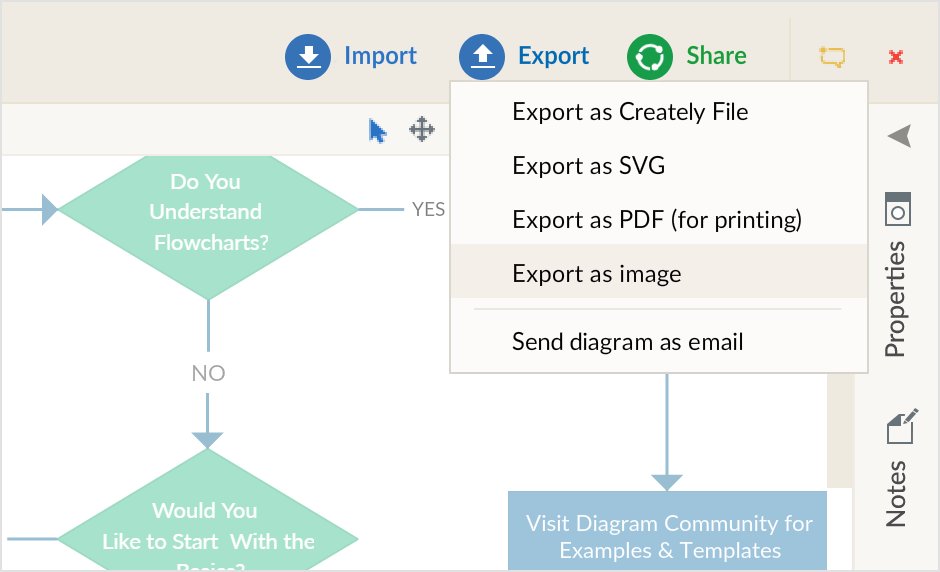 Export your diagrams as SVG, JPEG, PNG or PDF (printer friendly) files. With SVG and PDF you can export your flowcharts as more data rich diagrams with live links. You can even export it as a Creately file (CDML) to store as a backup.
Displaying large diagrams on websites, blogs, wiki pages etc. is easier with the Creately Player. It is a handy widget to display diagrams of any size, and you can embed it anywhere with a simple embed code.
The Creately Player comes with zooming tools, sharing options and a link menu to view any link on your flowchart.
The Player automatically syncs with the original diagram. Whenever you make a change to the original diagram, the Player will reflect it, always giving viewers updated information.
Real-Time Collaboration to Work Together on Flowcharts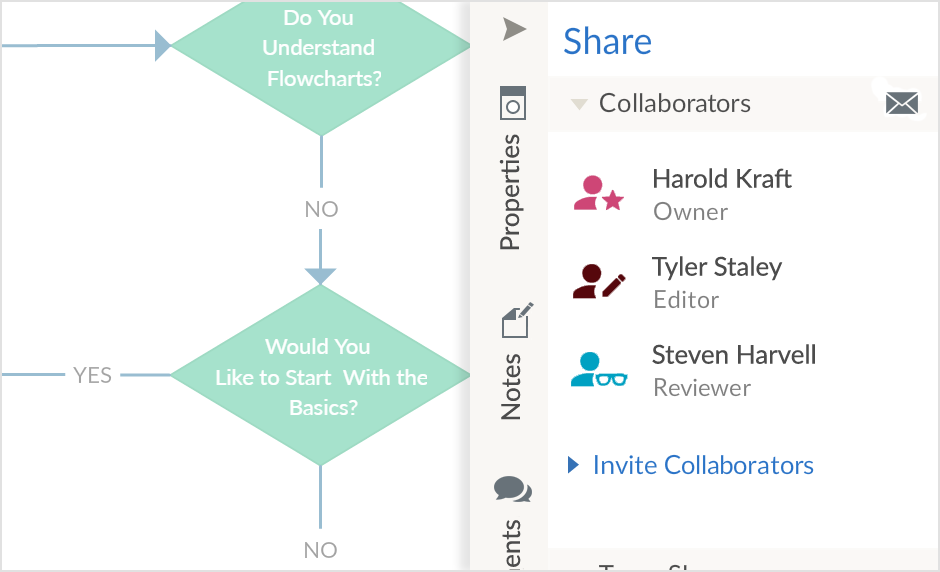 Using real-time collaboration you can work together with your colleagues and clients and see the changes made by each other instantly. All the revisions are preserved so you can easily revert back to your preferred version in case of an error.
This reduces the countless hours spent on email exchanges discussing the flowchart. Everything is transparent and makes it very easy to make decisions. This will take your productivity to a whole new level.