Powerful Features to Draw Process Maps Faster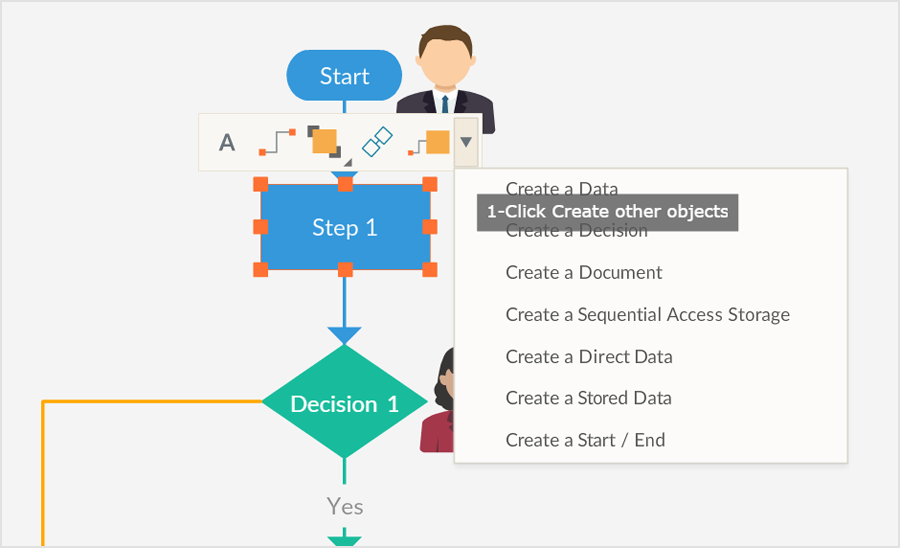 Our intuitive and clutter free interface helps you completely focus on your process. Our built-in productivity features like the 1-click create and connect ( check image) help you draw them 3 times faster compared to traditional software for process mapping.
Our smart shapes automatically adjust to your changes. No need to drag and arrange shapes or connectors, we arrange it for you in the best possible way.
Draw and Plan Processes Together with Clients and Peers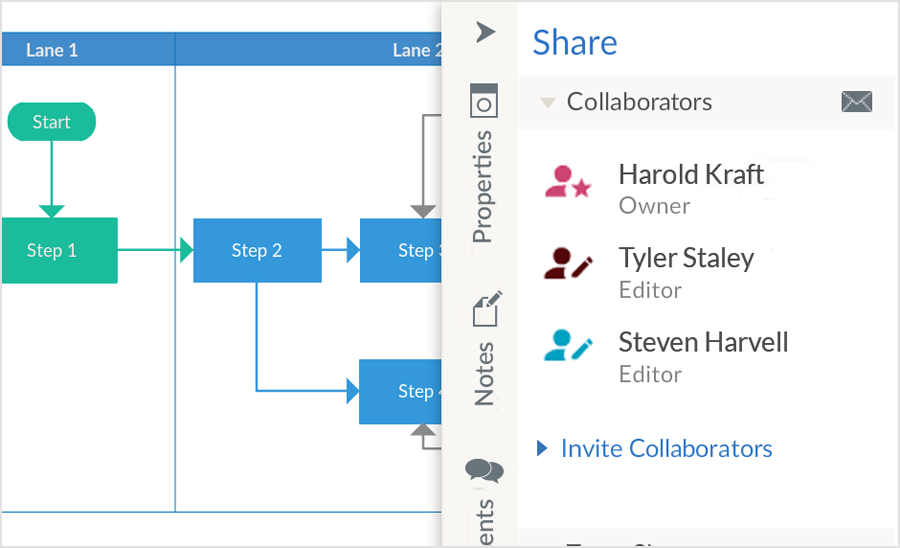 Planning a process usually requires feedback from many stakeholders. Our collaboration tools help you easily share your process maps and get valuable feedback about your process map from various stakeholders. You can allow others to make changes to your process maps and see those changes in real-time.
Don't like a change made by a member? Have a suggestion to improve the process? You can add it as a comment and whoever's responsible can make the changes.
Didn't like the recent changes? All the changes are saved as revisions so you can go back to any previous version anytime you like. Improving processes couldn't get any easier.
Easily Integrate with Your Current Tools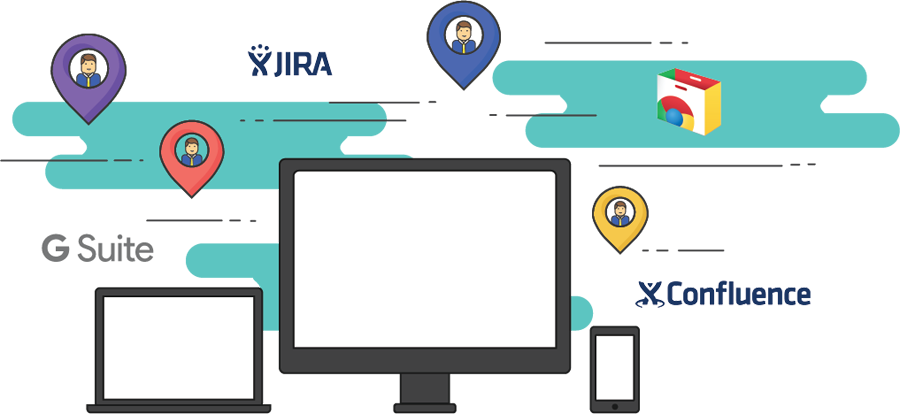 Using G-Suite? We have a plugin for you. Using Chrome? Our process mapping software is available in the Chrome marketplace. We also have plugins for Atlassian's Confluence and JIRA.
On top of that, our mobile app lets you view, comment and share your process maps on the go so you'll always have access to your processes and constantly work on improving them.
---