Create iPad Mockups Faster with Creately iPad Mockup Tool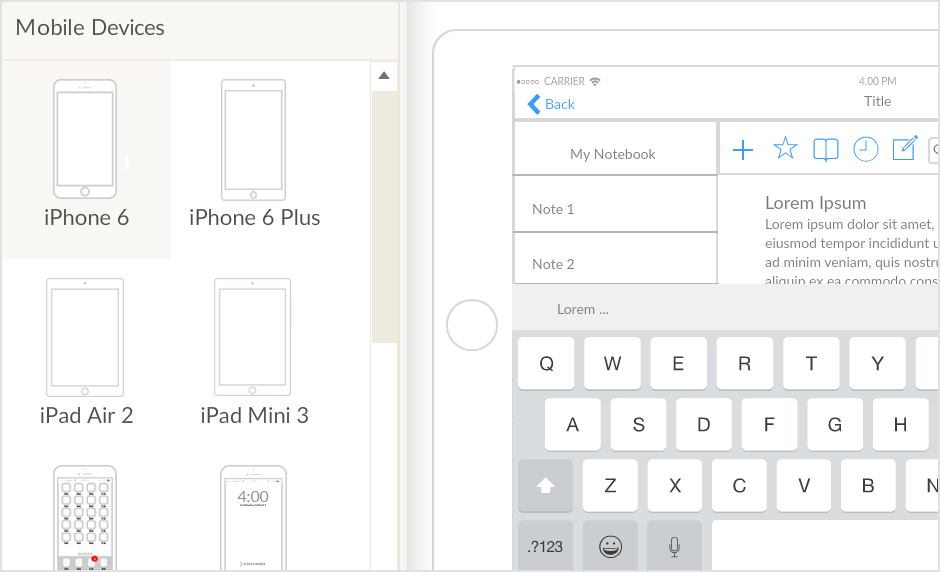 Creately offers some amazing features for you to quickly come up with iPad mockups. For starters, we provide you with the device objects specific for different iPad models. So when you do an iPad mockup online, you will know exactly how it will look on that specific device you created it for.
Our smart objects and connectors automatically adjust according to the device type so you don't have to manually align or resize objects when you drag them to the iPad mockup. They will automatically adjust to the device and this will save you hours spent on aligning and resizing for different devices.
The integrated Google image search and Iconfinder search make it very easy to add external images to your iPad app mockup. No more searching, saving and importing. Use the built-in search box and just drag the image to the flowchart. As you can see, Creately iPad mockup tool offers you the smoothest drawing experience and saves you plenty of time.
Many Presentation and Exporting Options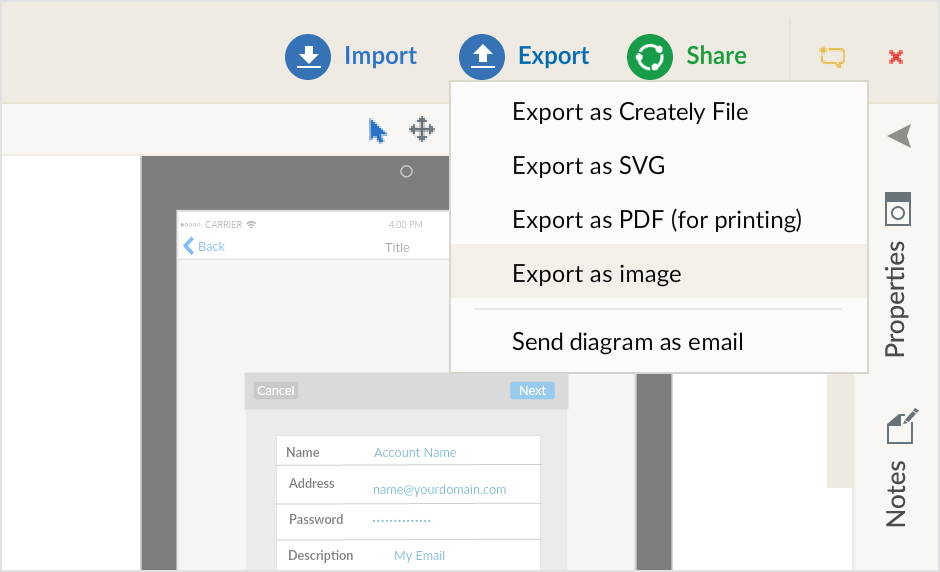 Our iPad mockup tool provides you with multiple ways to present and export your diagram. Not only do we allow you to export the diagram but you can also preserve the various links in the diagram if you export it as a PDF or an SVG. This brings additional value to your exported diagrams and makes them more data-rich as well.
With SVG export, you can draw using our iPad mockup software and add design elements to it using other SVG editors like Adobe Illustrator. This comes in handy when you have to add professional design elements to your iPad application.
Having trouble displaying a large iPad mockup in a website or a blog? Our specially designed viewer helps you to embed any large iPad app design in small spaces and view it using zooming functions. You can zoom in, zoom out, move the image by dragging and do a whole lot more. Viewing a large diagram in a web page couldn't get any easier.
We offer many other exporting and presentation features for you to play around with. Our iPad mockup tool basically removes any limitations and help you to be more imaginative and creative. Just give it a try and you'll feel the difference.
Real-Time Collaboration to Work with Clients and Designers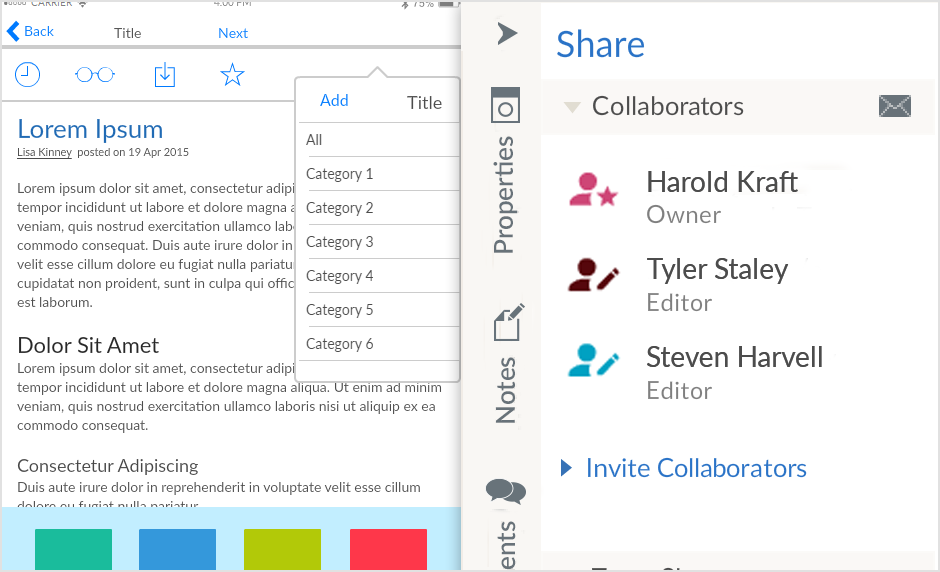 Whether you're an entrepreneur who wants his iPad app designed by a designer or an app developer working with a client, the ability to create your iPad mockup online together is priceless. Drawing together in real-time helps you cut down on the confusions and the time spent on redesigning based on feedback.
Every change you make is preserved in the revision history so you can easily analyze the changes and reverse them if necessary. This feature alone saves you hours of time spent on attending meetings and back and forth email communications.
Professionally Designed iPad Mockup Templates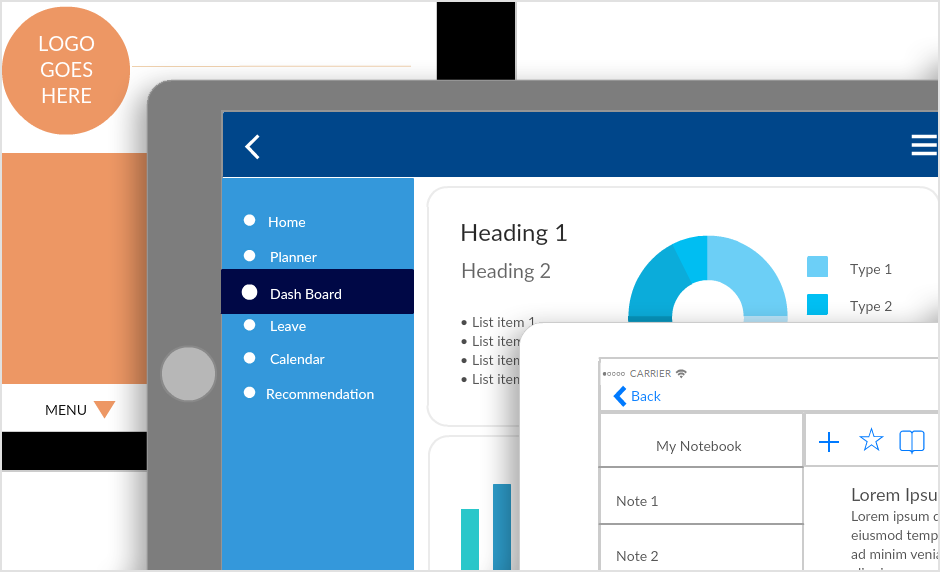 We understand! Drawing from scratch is not easy. Especially so for something like an iPad app which has a lot of elements like buttons, navigation bars etc. Shown above are some iPad mockup templates that you can use to get started instantly. You have access to the template directly from the drawing area as well. Just click the template buttons found on the top and you can search for the template of your choice in our diagram browser.
---