Do SWOT Analysis Faster with Creately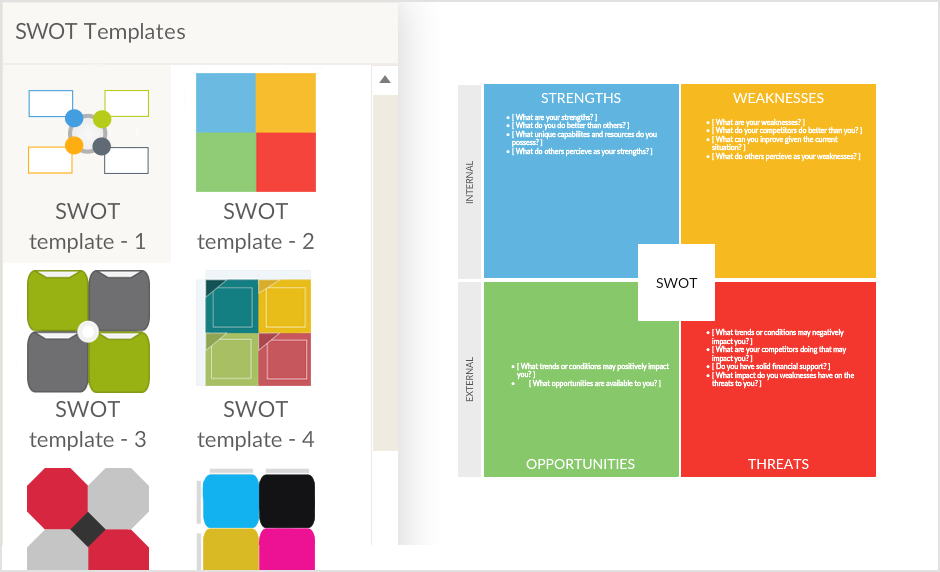 Our SWOT analysis software solution comes packed with features to make your job easier. Our professionally designed SWOT analysis templates help you focus on the content while giving you a quick start. Templates include some example SWOT analysis of popular companies like Apple so you get a good idea of what to include in your own diagrams. Want to add more context to the SWOT by using images and logos? Our inbuilt Google image search and import images functions let you do that easily. There are tons more productivity features so get started now by clicking the button above.
Do Your SWOT Analysis Together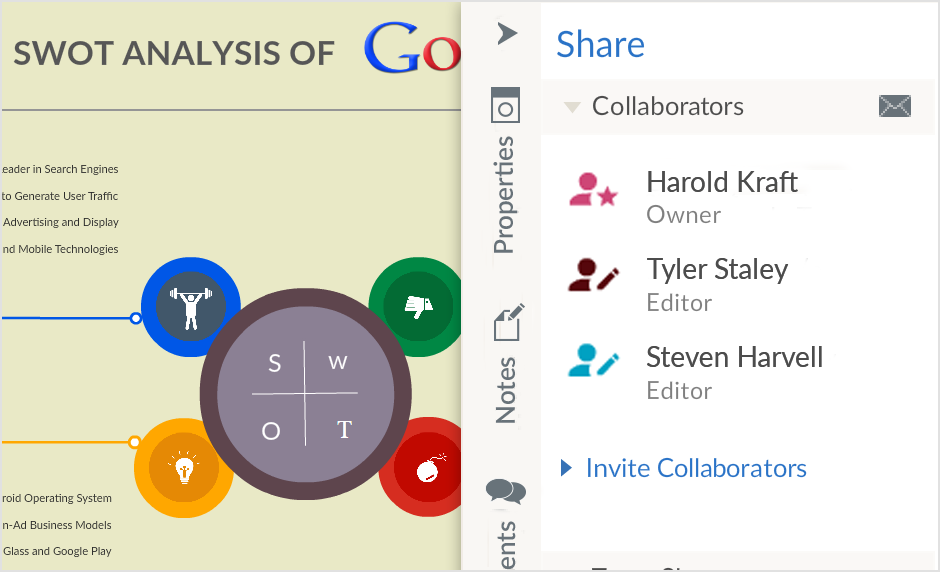 In a constantly changing business environment factors affecting SWOT can change rapidly. And especially for large organizations the input for a SWOT analysis can come from different departments. Our real-time collaboration features let you share your SWOT diagram and work on it together. Because you can see each other's changes in real-time you can make instant decisions as well. Disagree on a change made to the SWOT by someone else? You can instantly revert back to your preferred version using our revision history feature. You can even make a comment about the change and our inline comment system will note it down so the original modifier knows why the change was made. We make doing SWOT analysis together enjoyable and productive.
Learn SWOT Using Our Tutorials and Templates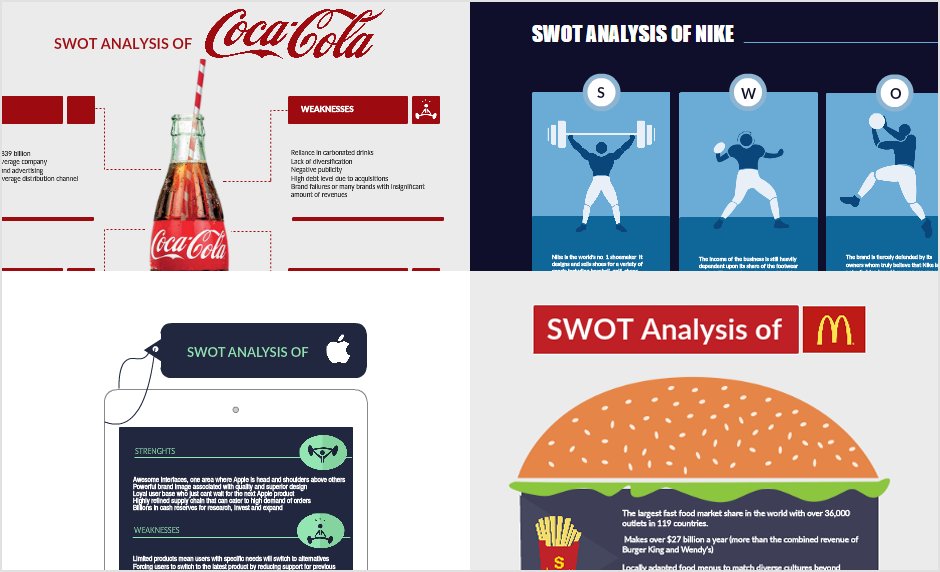 We have some already done SWOT analysis examples so you can quickly get an idea about SWOT diagrams. Furthermore we have articles covering PEST analysis which is used to determine inputs for SWOT analysis. All these tutorials and SWOT examples will definitely make you much better at analyzing your strengths, weaknesses, opportunities and threats.
---