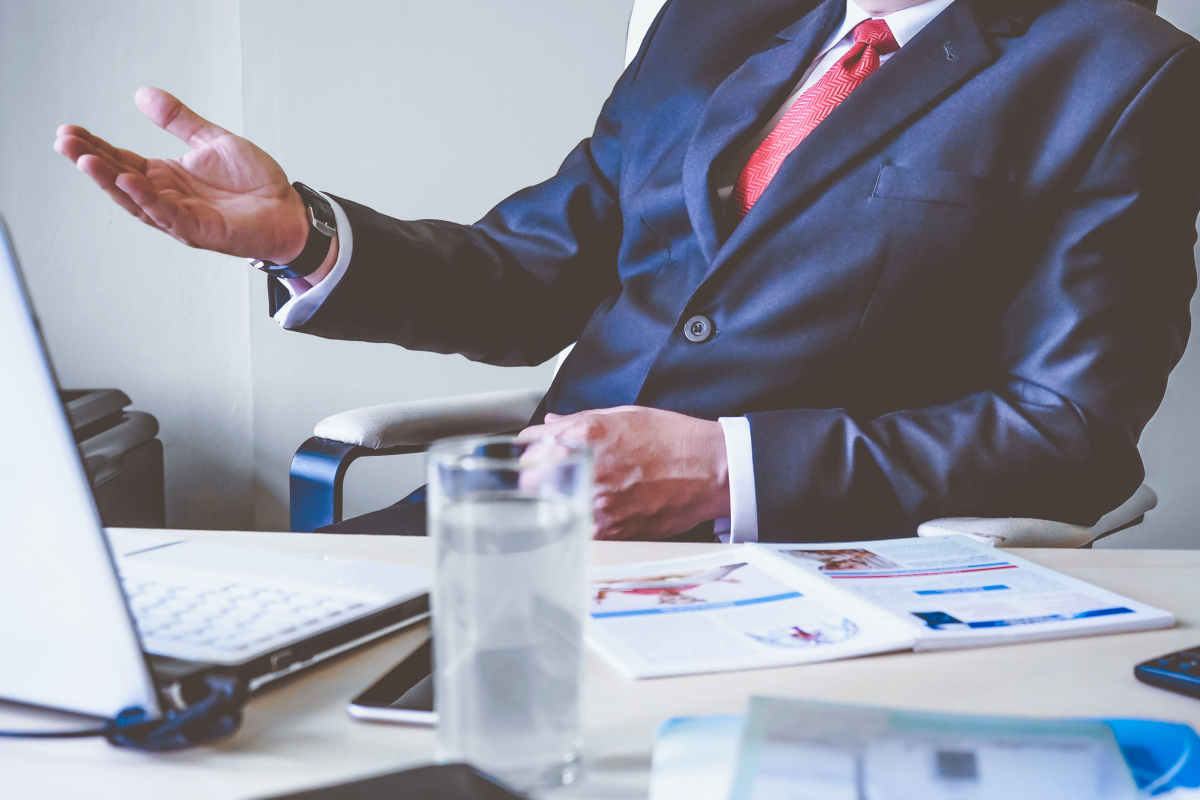 The recruitment process for a business organization can be gruesome for the Human Resources department of that very organization. Why, you ask?
Well, recruiting the right personnel for a business organization is no child's play.
The human resources managers have to work like a Trojan to cherry-pick the right employees of their organization and thus, pool the right talent within a business.
This is necessary because businesses cannot take any risk on what lies under the hood of their organization.
There are numerous methods available to hire employees for a business like taking help from a recruitment agency, online job portals, classified ads, etc. With these methods, businesses pick the right employees and recruit them.
But have you ever thought why would a person want to be your employee?
If you ask this question to yourself and don't get a pleasing answer, you might lack one thing for your business and that is a reputed Employer Brand or a good employee branding strategy.
What is Employer Branding?
Why would someone want to work for Google? Why would someone want to work for Coca-Cola? The answer is – employer brand!
We are well aware that these brands are doing great in the market in their respective industries but they also enjoy a great employer repute. So, people would really sacrifice any job to work for these industry giants!
Leading by example, for the right people to want to work for your business organization, you need to create and maintain a great employer brand. But what exactly is an employer brand?
An employer brand is a brand image that you set in front of your prospective employees.
There are a number of ways to create an employer branding strategy. But the most innovative, easy, and flexible way is by creating the right content! Yes, you read it right. The right content can really tell the tales about your achievements as a company and can sing the laurels of your business.
This not only helps you win lots of customers but also attract the talented personnel to work for your business.
So, let's see how you can create the most effective and result-oriented content for an epic employer branding strategy.
Purposeful Website
To get recognition from the job seekers, talented individuals, and prospective employees, you need to sound and seem interesting.
The business world is getting digital by the day and thus, the first thing that any prospective employee will consider is your website.
Your business website says a lot about you, your vision, mission, and goals of the business. Thus, in a very direct way, your business website talks to everyone out there.
For the ones looking forward to getting recruited with you, it is essential to know what kind of work culture you follow.
If you don't have it yet, add a separate section on your website that talks about the work life of your employees, awards and recognition, and the company culture that you follow.
With a regular update of this content, you can serve the purpose of gaining the attention of job seekers and people interested in working with you.
Thus, to maintain a strong employer brand, start with your website and depict what it looks like to work with you.
The best examples of such website content are the work culture website pages by Google, Adobe, etc.
Blog Posts
A regularly updated blog with informative and specialized content can catch the eyes of the talented employees.
If they're working in a domain that you work in, they will surely be interested in reading what you have to say about the latest changes in the domain, and the innovations that you introduce, if any.
This content must be written in a way so as to target the experts and induce them to work with you. If they find weight in your voice through your blogs and if they find credibility in your content pieces, they will surely consider working with you.
So, out of all your blog posts, create some that are targeted towards the job seekers or prospective employees.
You can start this by following a monthly or annual editorial calendar.
Also, through your blog posts, you can talk about your company culture, the achievements of your business, the new things happening within your business organization, and more! This will help you create a great archive of content pieces to create a strong employer brand name in the market.
Infographics
Infographics can be a great replacement of long-written content.These can be a better option for building brand awareness in front of your prospective employees.
They say things in an impressive, attractive, and compact manner so as to give people an idea of what's the deal with your business. Your prospective employees can also get a glimpse of your company's DNA through interactive infographics.
So, to reach your prospective employees and to attract the talent toward your business organization, you need to work on just the right employer branding strategy which is the use of infographics.
This can be fun as you present how things happen within your organization in the most interactive manner.
Social Media Updates
With the whole world active on different social media channels, it could really be a turn down if your business isn't.
The growing use of social media for branding and digital marketing is proof that businesses are getting more and more active on leading social media channels like Facebook, Twitter, Instagram, etc.
Now, if you have your business pages on all these social media networks – it's a great way to start with employer branding. This is because most of the prospective employees seek the social media channels of a company in order to gather information on it.
This helps them learn about the company DNA, company culture, and the level of specialization that the business operates at.
Setting up your business' social media presence isn't enough! You need to keep your social media profiles updated with the latest happenings in your industry or domain, the latest events within your organization, and whatever is new with your business.
Businesses with outdated social media profiles don't leave a good impression on the minds of others and this can be a reason that a prospective customer bails out on you. Because you're not updated!
So, don't take a chance! Stay actively updated on your social media channels to leave a good mark and to create result-driven content for setting up a good employer brand.
With these content creation methods, a business can really produce the content that is directed towards attracting the right talent to the right jobs in your organization.
And all that happens with the formation of a strong employer brand!
Below are some of the points that can help you create the above-mentioned effective content to create an employer brand:
Say Things Loud and Clear
You don't have to brag and tell the world that you're the best! That might seem a bit over the edge. But this doesn't mean that you lag behind in acknowledging your business' achievements and specializations.
Keep it humble but keep it loud and clear. Remember, you have to give your prospective employees some good reasons to come and join you. And that can only be done when you tell them what you got – loud and clear!
Display your Business Ethics And Make Them Interesting
Every business runs on a set of ethics and this is true for almost every business organization out there!
There are so many talented people out there looking for business organizations that follow creative work patterns and some great business ethics. So, if you follow such ethics and work patterns in your organization, tell them out loud.
You never know who is looking for what kind of work culture and who gets impressed with your ethics.
So, through your business content, speak about your business ethics, the creative work patterns that you follow, the unique ways that things go on inside your organization, and what special features your business has!
This will induce people to work with you when they find you interesting and unique.
Allow Your Content to Be Shareable
Always keep room for people to spread the word.
You are targeting the job seekers and prospective employees through your content for employer branding. But there are so many chances that your message is delivered to someone else.
So, let these people share your business content so that it reaches the right audience. And this can be done if you keep your content shareable.
Add social media and other share buttons for your content to spread across the internet so as to reach the right talented people that you require.
With all these tips and suggestions, you can surely create a strong employer image and brand in the market and that's just by the way of your content – be it written or visual!
Just let your content speak for your business and let your prospective employees know that you're a great employer.
Author Bio:
Soumyajit Chakraborty is the CEO at SoftProdigy. With his competent skills, he has been excelling in the IT sector for more than a decade now. He is a focused and goal-driven person who loves to share his expertise through blogging.