Create Org Charts Faster on Your Mac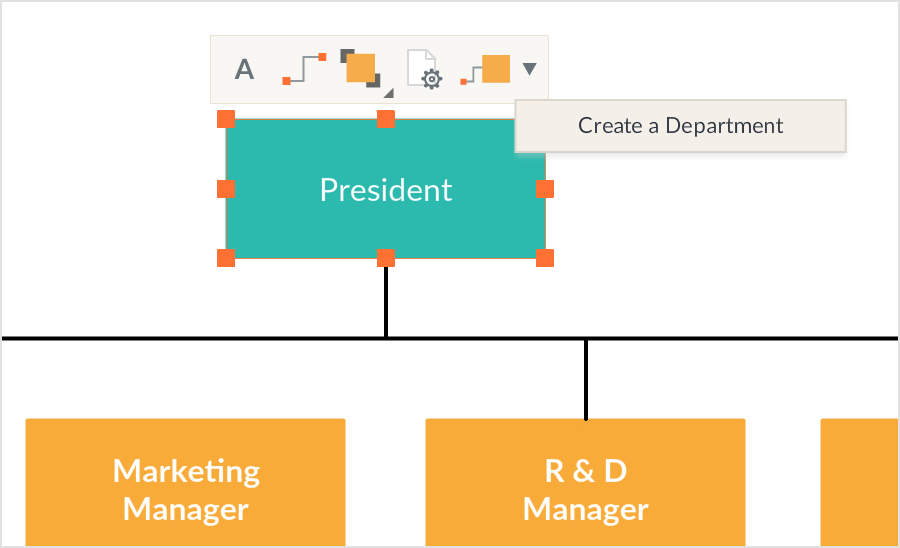 Our clutter free intuitive interface and automation features like 1-click create and connect help you draw org charts faster than traditional drawing tools.
Don't want to draw from scratch? We have many professionally designed org chart templates covering all sorts of org chart types including hierarchical, matrix and hybrid organizations.
Draw and Update Your Org Charts as a Team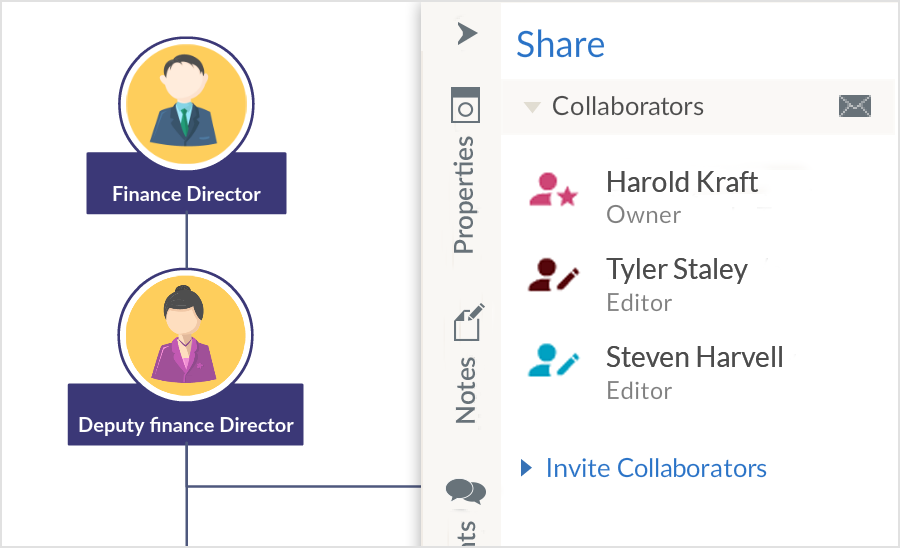 Our real-time collaboration features allow you to draw together as a team. You can see the changes made by each other and immediately suggest adjustments.
Any member with the required permission can make edits to the org chart. All changes are saved as revision so you know who made the change and revert to a previous version if necessary.
Embeddable Viewer for Large Org Charts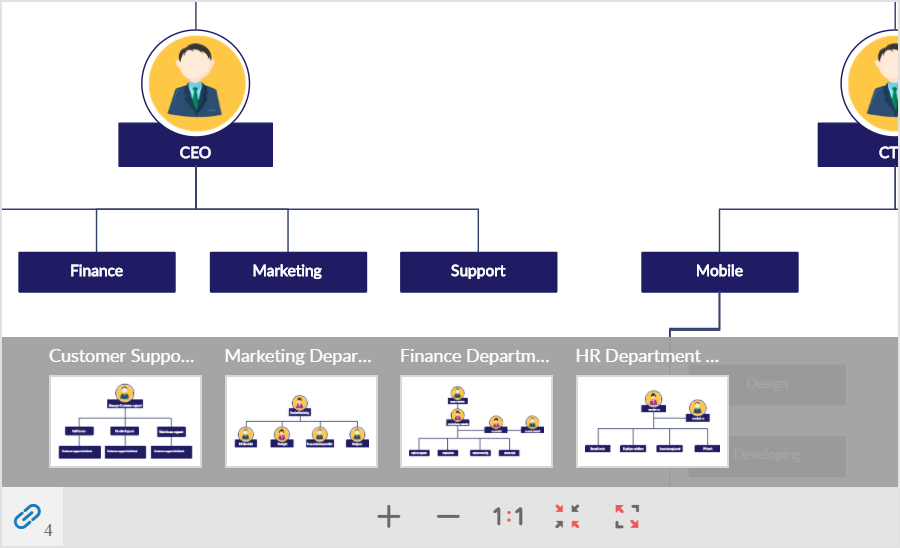 Large organizations can use the Creately Viewer to embed their org charts in websites, intranets or their wiki pages. Anyone viewing can use the zooming feature to check the area relevant to them.
You can even create multiple org charts and link to them within the viewer. For example, you can have a top level org chart showing the executives and take them to the marketing team org chart if someone clicks on VP of marketing.
Easy Maintenance When You Use the Viewer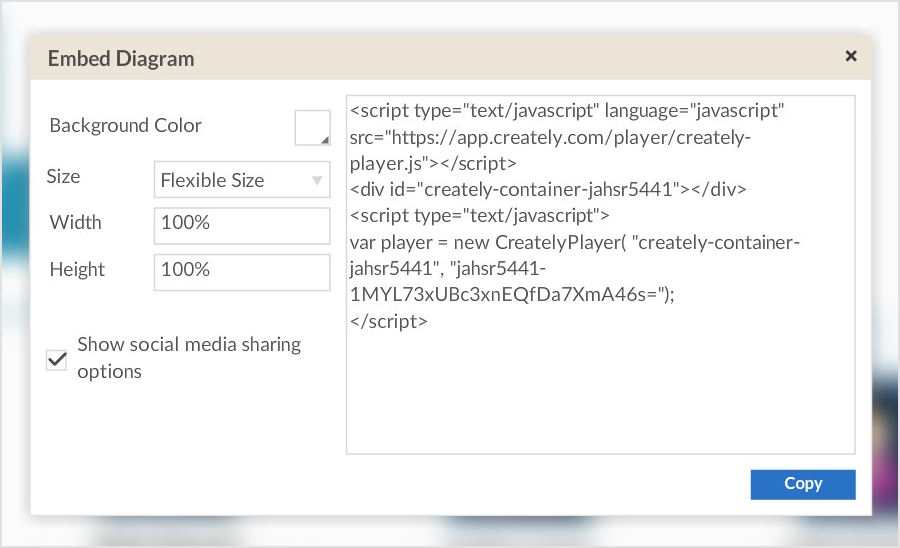 The embeddable viewer reflects any change you make to your original org chart. So even if you have embedded your org chart in many places, you don't have to manually go and update them. This alone saves you tons of time and removes any inconsistencies in your org charts.
---