Draw Logic Gates Online 3 Times Faster with Creately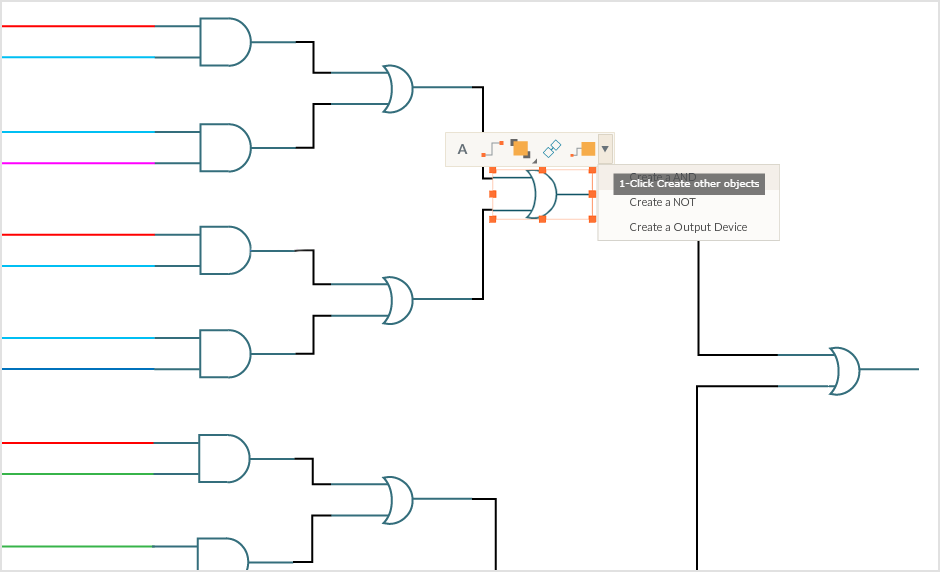 Creately logic circuit generator offers a wide variety of unique features to draw logic gate diagrams swiftly. For example, cut down hours of time it takes to drag, drop and manually connect shapes with our 1-click create and connect function.
Our smart shapes and connectors automatically adjust according to the diagram, so you don't have to manually rearrange things as soon as you change a position of a shape. This alone will save you plenty of time when drawing large logic gate diagrams.
With Creately, you don't just create a visual of your logic gate circuit. Our smart shapes store data and communicate with other shapes in the diagram; hence automatically calculating the output of your logic gate circuit at the end. This is great for learning and prevents you from making mistakes.
Many Presentation and Exporting Options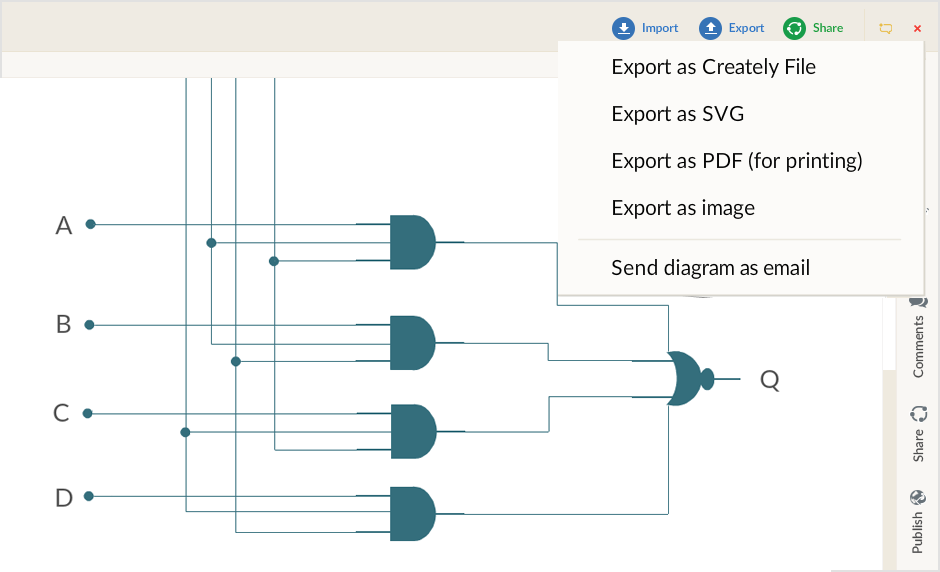 We provide you with multiple ways to present and export your logic gate diagrams. Preserve the various links in the diagram by exporting it as a PDF or SVG. This helps you create more data-rich diagrams.
The SVG export is extremely useful if you want to share your logic gate diagram with your peers and colleagues. SVG is supported by all modern browsers and many other diagramming tools. So even if they don't have Creately, they can easily view your logic gate diagrams.
Having trouble displaying large logic gate diagrams in a website or a blog? Creately Viewer is specially designed to help you embed any large diagram in a small space. Zoom in, zoom out, drag and do a whole lot more. Viewing complex logic gate diagrams in a web page couldn't get any easier.
Real-time Collaboration to Draw Logic Gates Online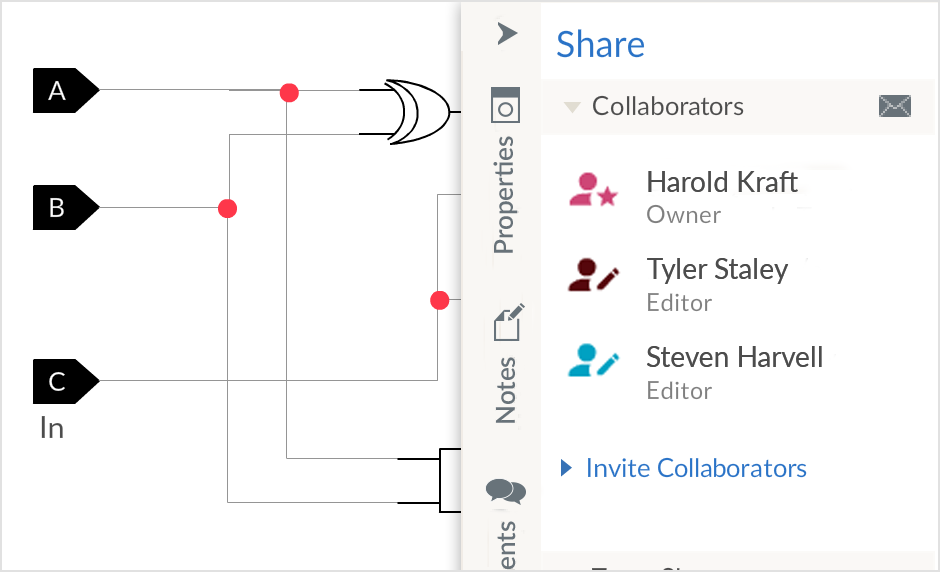 Drawing logic circuits online is a complex process, and sometimes it can be hard to figure out where you went wrong. With our real-time collaboration features, you can easily work on your logic circuits together.
You can instantly see the changes made by each other in the team, so you can fix any issue then and there. Get instant feedback via inline comments from your peers and complete your circuit diagram immediately.
Every change is preserved in the revision history so you can easily analyze the changes and reverse them if necessary. This feature alone saves you hours of time spent on attending meetings and back and forth email communications.