Why Creating iPhone Mockups is Faster with Creately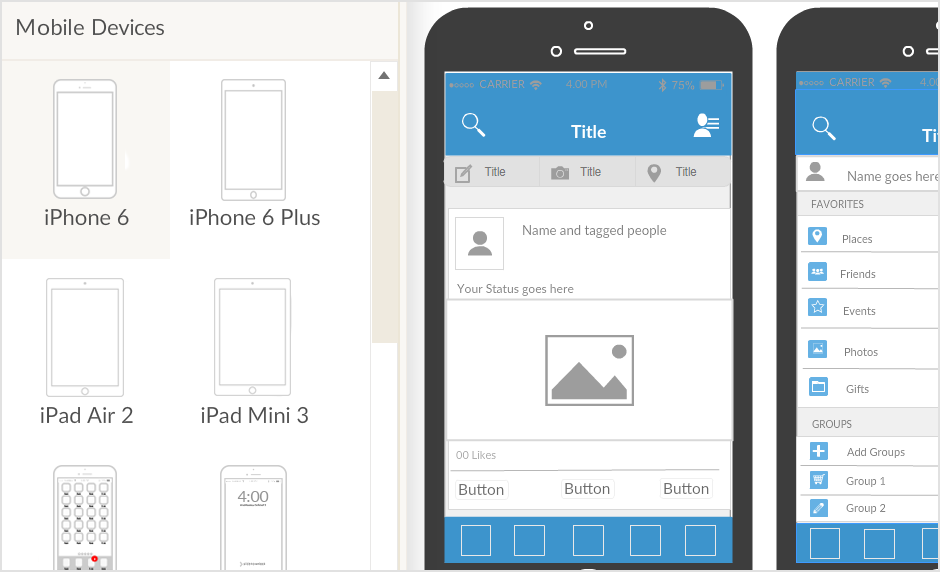 Our iPhone mockup tool has some unique and productive features that will help you create an iPhone mockup online amazingly fast. Whether you're designing for an old iOS version or the latest one, you can change the look and feel of it in a few simple clicks. Check out the image to the right to see some of the options available with the keypad object.
That's just the start. Our objects are designed in such a way that they snap to the device once you drag it over them. Move the keypad object over the device frame and it will automatically fit according to the device. No need to move and manually align things, everything is done automatically for you.
The integrated Google image search and Iconfinder search make it very easy to add external images to your iPhone mockup online. No need to search, save and import it into your mockup. Use the built-in search box and just drag the image to the wireframe. Use this for logos, popular clip art, cool icons or any image you want to add to your iPhone app. You see, we have made it an effortless drawing experience, so you can focus more on building your app.
Many Presentation and Exporting Options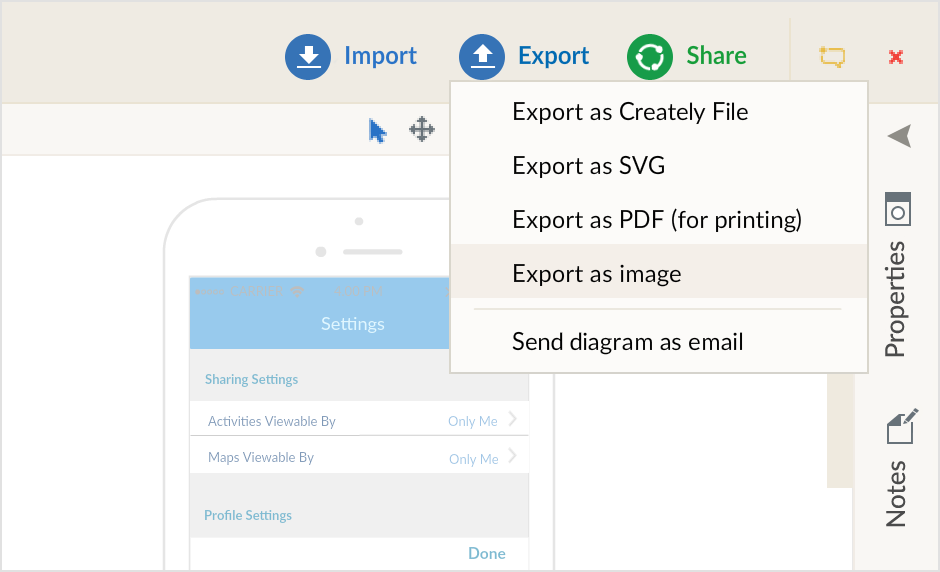 We provide you with multiple ways to present and export your mockup. Want to preserve the links you've added to your diagrams? Then simply export it as an SVG file or a PDF file and the links will be preserved. You can use this for referencing, linking to another mockup of a different step or even to add some level of interaction to your diagram.
Because you can export your iPhone mockup as an SVG file, you can create the wireframe using Creately and use another software like Adobe Photoshop to add design elements to it. Plus because SVG is supported by many other diagramming tools and browsers, your diagram can be easily viewed by others, even if they don't have a Creately account.
Our specially designed diagram viewer lets you embed your iPhone mockups in websites and blogs. You can zoom in and out within the viewer and there are many other options to make your viewing experience totally user-friendly.
There are many other exporting and presentation features for you to play around with. Our iPhone mockup generator removes limitations and help you to be imaginative and creative. Just give it a try and feel the difference.
Real-time Collaboration to Work with Clients and Peers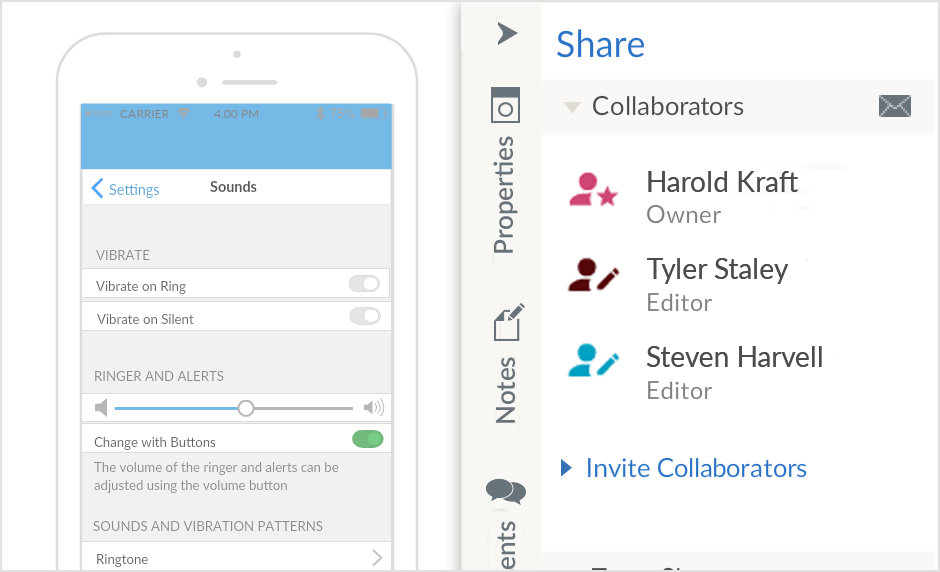 Rarely do you get a mockup right the first time. Your client, designer or peers might have different opinions and you're usually going to do a few revisions yourself. Instead of designing and sending images back and forth, use our real-time collaboration features to draw together with your client or designer.
Every change is preserved in the revision history so you can easily analyze the changes and reverse them if necessary. This feature alone saves you hours of time spent on attending meetings and back and forth email communications.
Professionally Designed iPhone Mockup Templates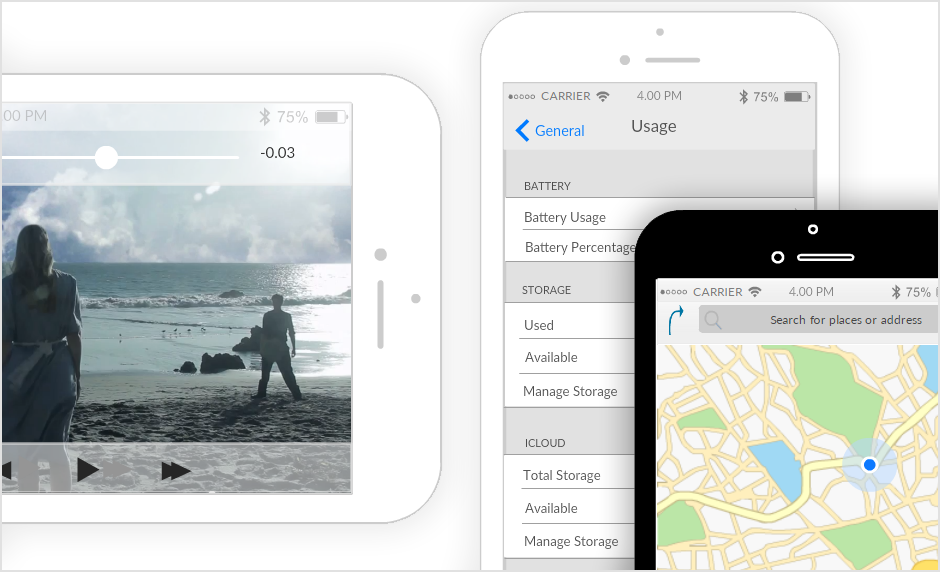 It's not always easy to start from scratch. This is why we have some ready-made iPhone mockup templates to get you started quickly. Commonly used scenarios like the setting screen, welcome screen, data input screen etc. have professionally-designed templates so you can get started instantly. Plus many are added every day to our diagramming community, so if you're ever stuck without iPhone mockup ideas, you can look to our community for inspiration.
---