Key Benefits of Creately Server
Secure administrator control of all aspects of the application
and your data.
All of Creately's power features and templates,
packaged for your server.
Full audit/revision history for all diagrams.
Share freely inside the organization via Diagram Publisher,
Diagram Community and the Creately Embeddable Viewer.
Internal template library. Fully searchable and can act as an
internal resource containing standard diagram templates
ready for re-use.
Create over 40 types of diagrams, made easy via power
features like 1-click create.
Professional diagram software and the power to collaborate
visually as low as $1 per user.
How it works

Customers and Testimonials
Amazing app yet so simple, lets you not only create and save but provides options for better printing etc. cheers.

- Najeeb Anwar

I love your services. I was hooked after my first trial. I've elected to use only Creately for our enterprises diagramming needs.

- Quang Tran

Quick and easy with very short learning curve.

- Daryl Meissner

great tool, even better than visio

- Dana Maricel Calbosa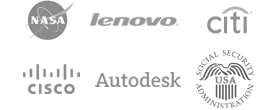 Inside Creately Server
Server admin panel

Internal template library
Have more questions?

Contact us on
sales@creately.com
USA : +1 650 646 2742 AUS : +61 3 9018 7799
creately.sales