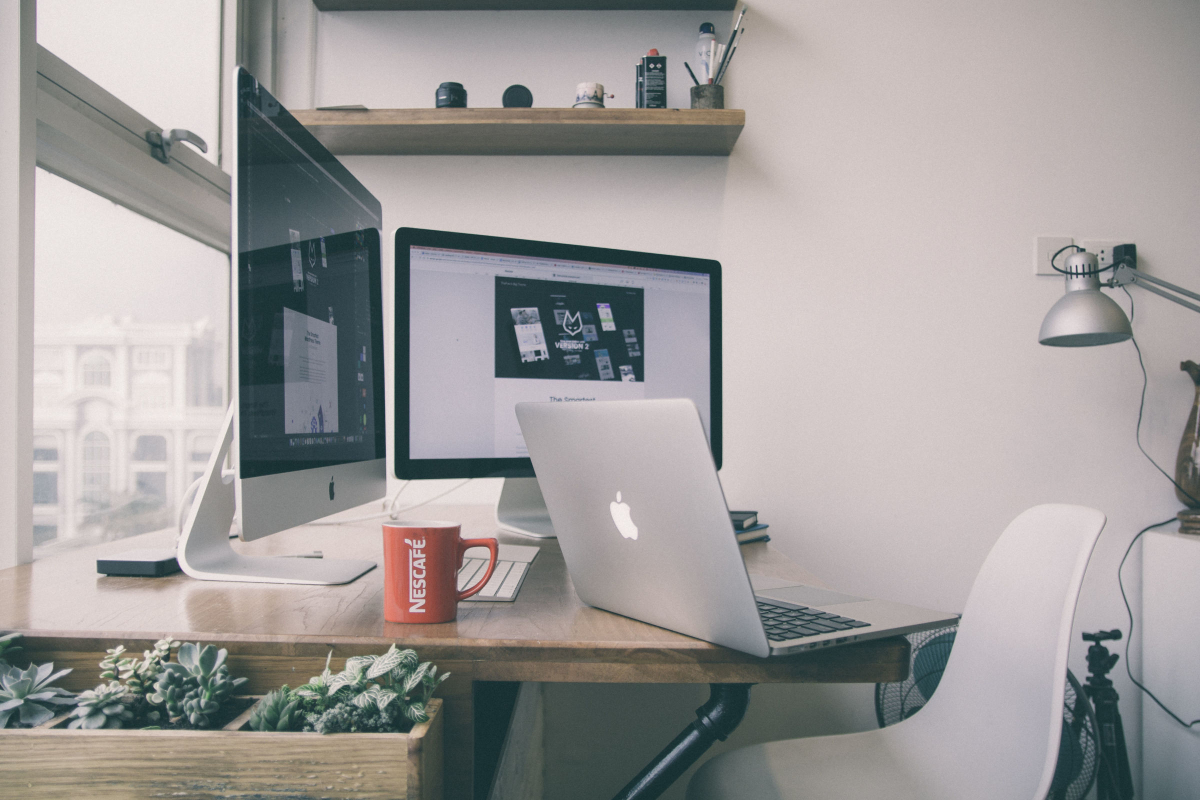 Launching a business online may seem pretty straightforward with today's tools. There are dozens of online service providers that handle the backend while you focus on marketing and providing services. But designing a website or hosting them is just some of the many components you need to run a successful marketplace business.
This is especially true for entrepreneurs who need to spend significant time and resources getting each of their products ready – it may not be logical to get dozens of paintings done or earrings made only so your eCommerce website will look 'complete'.
This guide is targeted at all planning to start a home based businesses, especially those where the products are made-to-order.
Step 1: Plan Your Marketing
If you are a first-time online entrepreneur, this advice may seem completely illogical to you.
Shouldn't the first step be about designing a product or come up with a sitemap to plan the website? The truth, however, is that the success of your business depends in large part on how well you market it. Many a business has failed simply because the founder(s) spent all their time building a product without strong execution on marketing.
To begin with, make a note of your current situation. Do you already have dozens of products ready for sale? If not, does it make sense to launch an eCommerce website when you only have a handful of earrings or necklaces ready?
Your marketing plan should also consider the influencers you are reaching out to. For instance, one popular strategy when you do not have sufficient inventory is to launch a Facebook page where you share your products as they are completed. This can be promoted to your followers on social media channels like Facebook and Instagram.
Once you have established a good following and have successfully sold a few dozen products, you may go about launching an eCommerce website. Your marketing strategy should take into account these long-term plans.
Another component of your strategy is your marketing budget. Do you have money to spend on ads? How much money do you intend to spend before you start recouping your investment through sale of your paintings, for instance? Make sure that your marketing plan also takes this into account.
Step 2: Negotiate With Vendors
The next step in the launch process is to talk to vendors and sign them up. If you are looking at selling a large volume of paintings, then you may want to identify a vendor who will provide you with the necessary supplies. You may also want to talk to the various shipping and logistics companies who will ship your paintings safely to your buyers.
Some entrepreneurs also look at upselling and diversification. For instance, if you are an artist, you could reproduce your art as digital downloads, or make them available in print and as merchandise.
If you plan on doing this, then you may need to talk to manufacturers who can dropship products imprinted with your artwork directly to customers.
This Shopify article is a fantastic guide on how to go through this process. While the article itself is targeted at artists, it just as well applies to any business where you can upsell or dropship.
Step 3: Design Your Website
You may skip this step for now if your plan is to start building a following on Facebook or Instagram first. There are a number of online tools that you could use to launch an eCommerce portal.
You can either customize a free CMS platform like WordPress, Drupal or Joomla, or choose to go with a paid solution like Shopify that comes with selling tools out of the box.
A common mistake at this stage is to pick one of the several pre-built themes that you can find online. There are two issues here. Firstly, the design and theme you pick set the tone for your business in terms of branding and positioning.
It is absolutely critical to pick a theme that aligns with your offering and brand personality. More importantly, pre-built themes do not often capture the unique needs of your business. For example, as an art seller, you will want your visitors to be able to sort between various mediums like oil, pastel, acrylic or watercolor. You may also want to deploy unique elements like storyboard against your paintings.
Use the wireframing tool on Creately to build the elements you want on your website. Once done, it is easier to get a web designer to customize the themes to reflect your brand and feature wish-list.
Step 4: Launch Your Home Based Business Online
The next step is to launch your business. Regardless of whether you want to launch your business on Facebook or as an independent website, the strategy is still the same – publish your inventory and execute your marketing campaign.
Your marketing campaign will likely not be executed as you initially envisaged it would. Not to worry – just tweak on the fly. The idea is to keep your campaign fluid and dynamic so that your strategies may continue to evolve based on extraneous factors.
Step 5: Track & Tweak
Once your business has been launched, the next step is to monitor your progress. Besides measuring the efficacy of your marketing campaign, you must also constantly evaluate your customer interest and tweak your business to cater to these demands.
For instance, you may notice that your marketing has generated enough demand that you may not be able to keep up with supply. In such cases, should you hire other makers like yourself who can keep up with the demand? Should you seek ways to streamline your process?
Every strategy will have its own pros and cons that have to be considered. You may also look at other products to upsell, identify newer out-of-the-box marketing tactics to promote your business, and build partnership.
To start a home based business requires going beyond just purchasing a domain name or hosting your website. It is important to build a solid strategy at each stage of your launch. This is the only way to ensure a smooth and successful business as a home entrepreneur.