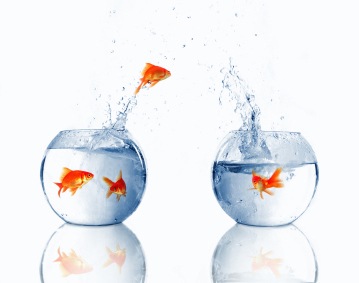 We have been focused during the past year in delivering Creately to you in various different forms. As you may already know, currently the most discussed topic here at Creately is the Creately Desktop edition. Yet another effort in getting Creately to all of you, who just NEED it on your desktop!
When building Creately Desktop, we have been careful to only add value to all the loved features and not to lose any of that coolness. What I'm trying to say is that, any tool online or locally installed, they all have their pros and cons. But Creately Desktop uniquely combines some of these key advantages of both worlds to give you the ultimate experience when it comes to working with your diagrams.
Advantages of Desktop tools
Everything is saved locally
Yup, all your work is in your hard drive and ready to be accessed anytime you want it. Its pretty much the same in an online tool but most people seem to like it this way =). So Creately Desktop makes sure to do this for you.
Online can be slow sometimes
When you are using an online tool, most of the time it needs to go half way around the world to make sure what you want is done and this can make your experience may be a bit slow. Creately Desktop has its brains and body on your local computer and works as fast as you do.
You don't need internet
Hey its not always that you have internet and there may be times when you don't have access to internet. So when you need to see that diagram you worked on last week, Creately Desktop can just pick it off your hard drive for you and you can continue doing your magic. Not only diagrams that you created but also diagrams created by someone else will be available on your hard drive when it is shared with you. This is possible since Creately Desktop makes sure to get all the work on your Creately Online account to your local hard drive whenever you have internet.
Advantages of Online tools
Working together (Sharing)
True that sharing with people becomes very easy when your work is on the cloud and anyone around the world can see it as you grant them access. Hey but Creately Desktop lets you do this just like an online tool. As your work is saved in your local hard drive, it is also transferred to your Creately Online account so that you can collaborate with anyone you wish. The experience is just like an online tool when it comes to sharing.
Publicizing
You want to embed your diagram or give a link to someone of your diagram so that they can just see it as it changes over time. Consider it done! You can just do this the same way you would do it on Creately Online. Just make sure you have internet =).
Accessibility
One of the coolest thing about an online tools is that you don't need anything but a browser to access your work. So when you don't have your computer next to you and you want to check out that diagram you drew couple of days back, all you are going to need is a browser when it comes to Creately. This is again possible because Creately Desktop always syncs your work to your Creately Online account. This way you can, at any time see or get crazy on your diagrams when you don't have your computer around.
What do you think?
Like I said, we have been hard at work making sure you have the best diagraming experience not just in drawing but in everything else. Give it a try, and let us know what you think. Tell us what else we can do to make this experience worthwhile. Happy Diagramming!
Image from : http://devcentral.f5.com/